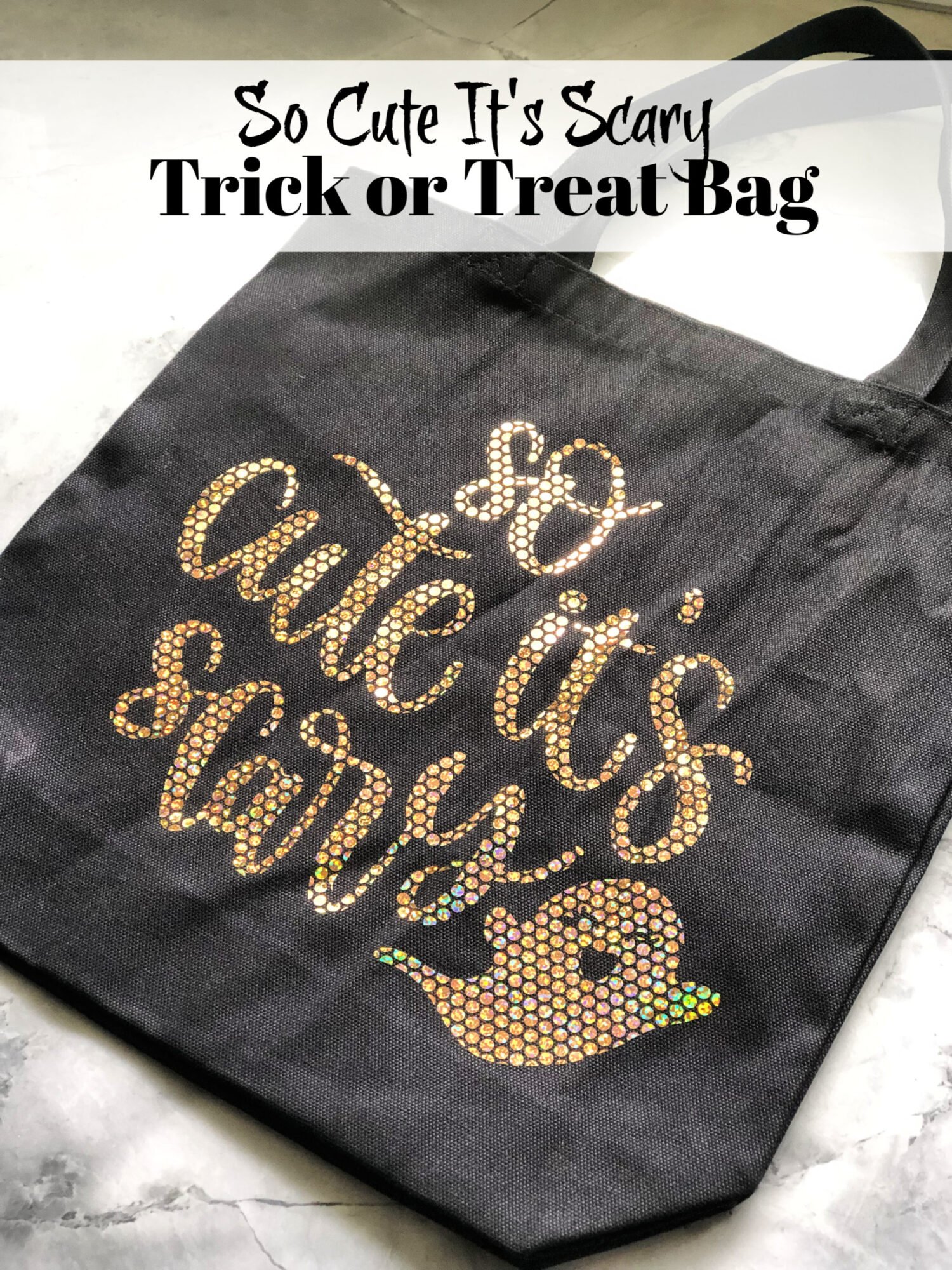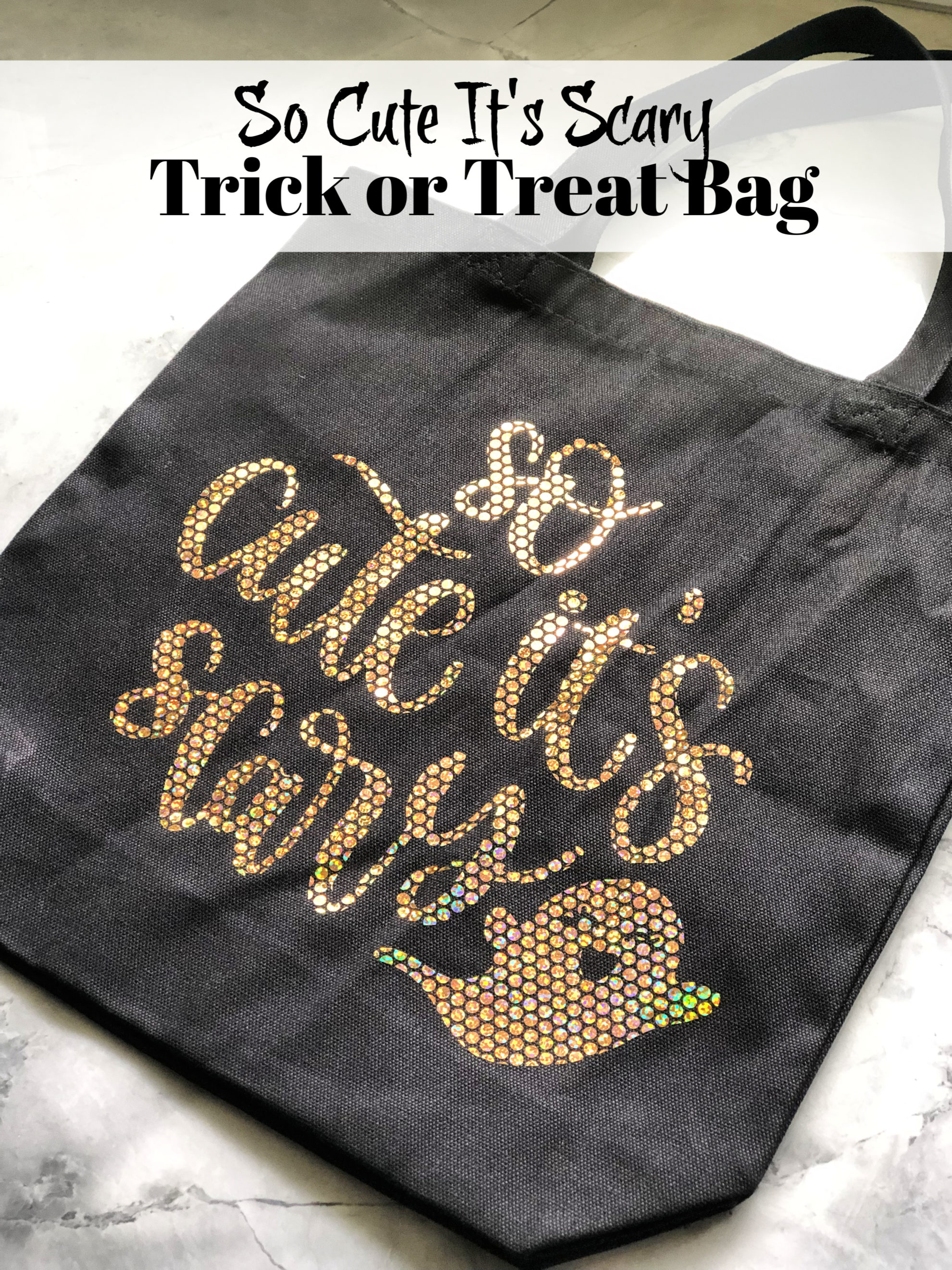 There is nothing more that I love to do then to make custom trick or treat bags for my kiddos. This year I opted to make this So Cute It's Scary Trick or Treat Bag that doesn't have their name on it. 1. for safety reasons 2. it can be used for either kid or even a friend who might not have a bag! If your still need a bag for your little ghoul I have just the one for you!
Supplies for "So Cute It's Scary Trick or Treat Bag"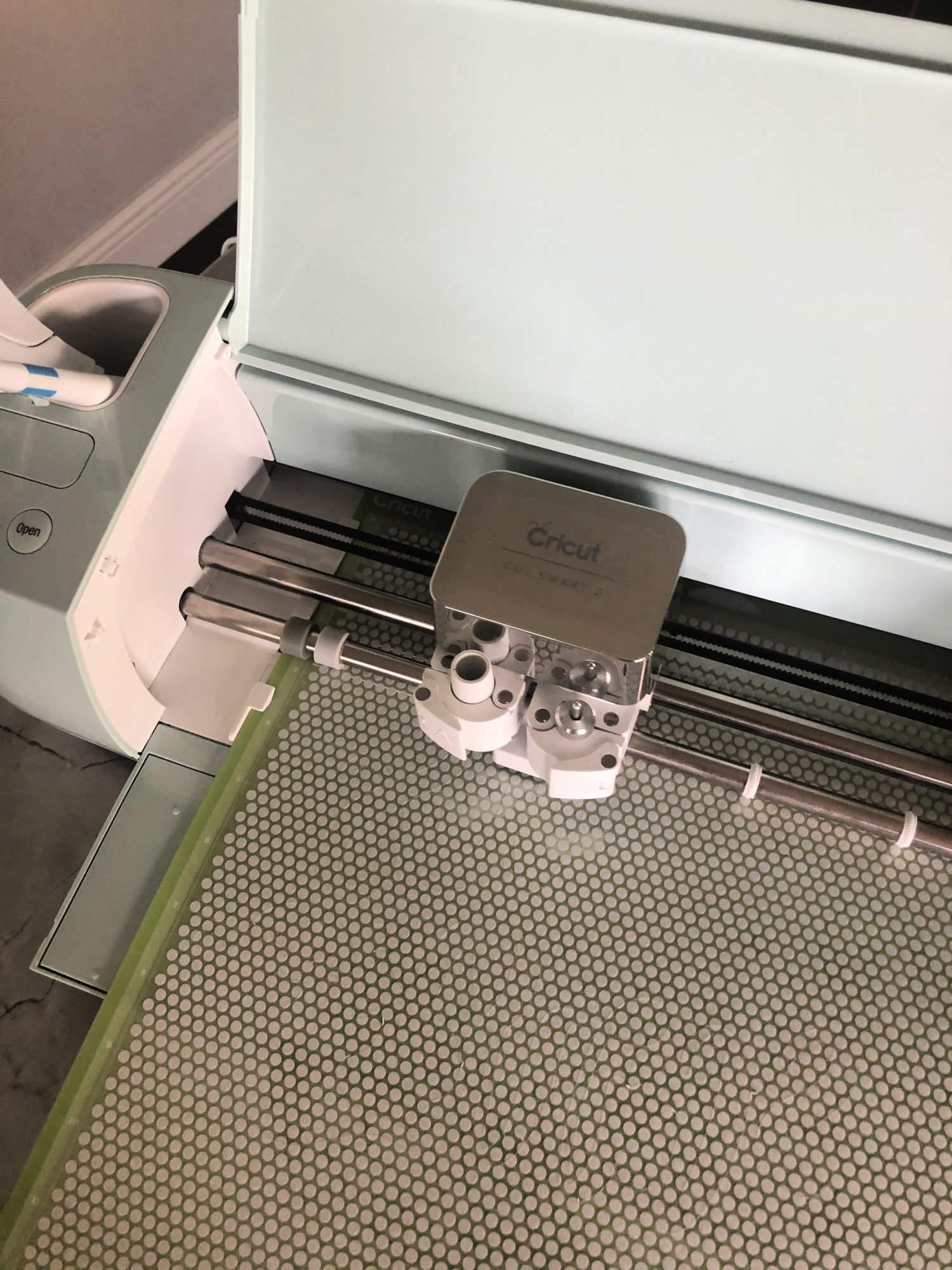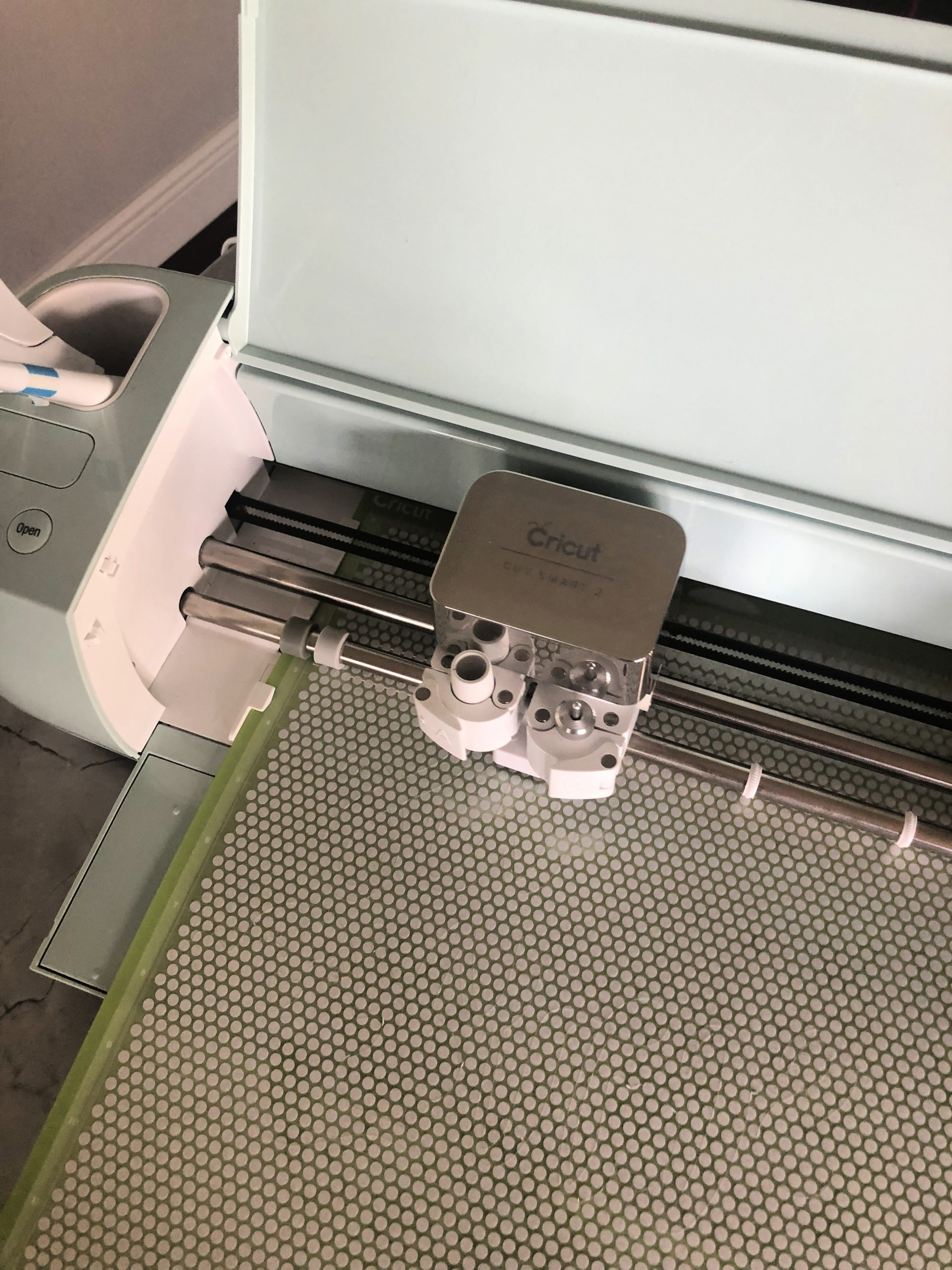 First, cut your design using your Cricut Explore Air 2. Make sure you line the Holographic Sparkle Iron-On Mosaic Circles shiny side down. Remember, to MIRROR THE IMAGE so that it cut's properly! Then cut out the design in Cricut Design Space.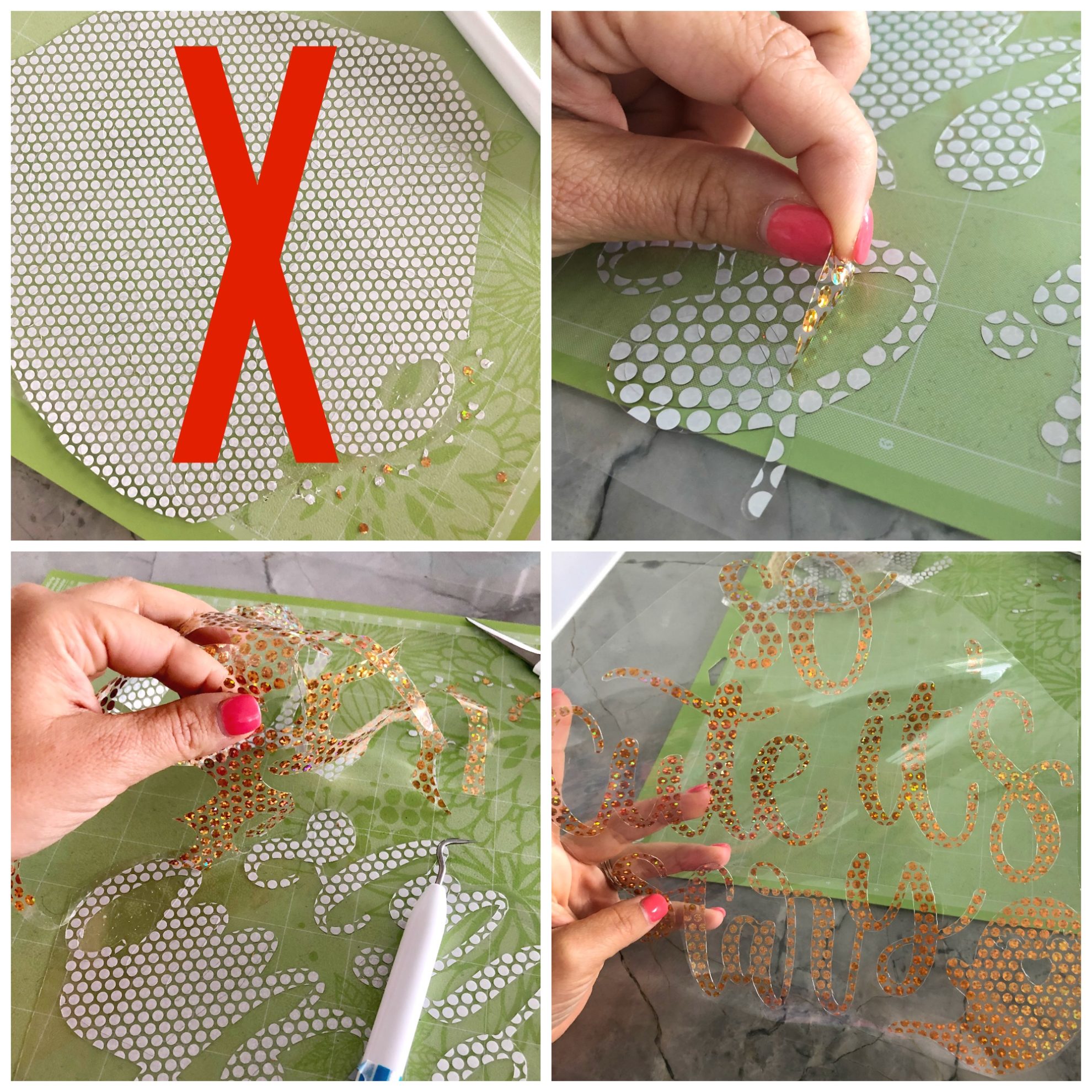 Next, begin to weed the design. The first time I used this I thought you had to remove each individual circle. That little bit pictured above (with the X on it) took me well over a half hour. Then I realized their is a small film underneath it. You need to carefully find that film and remove it!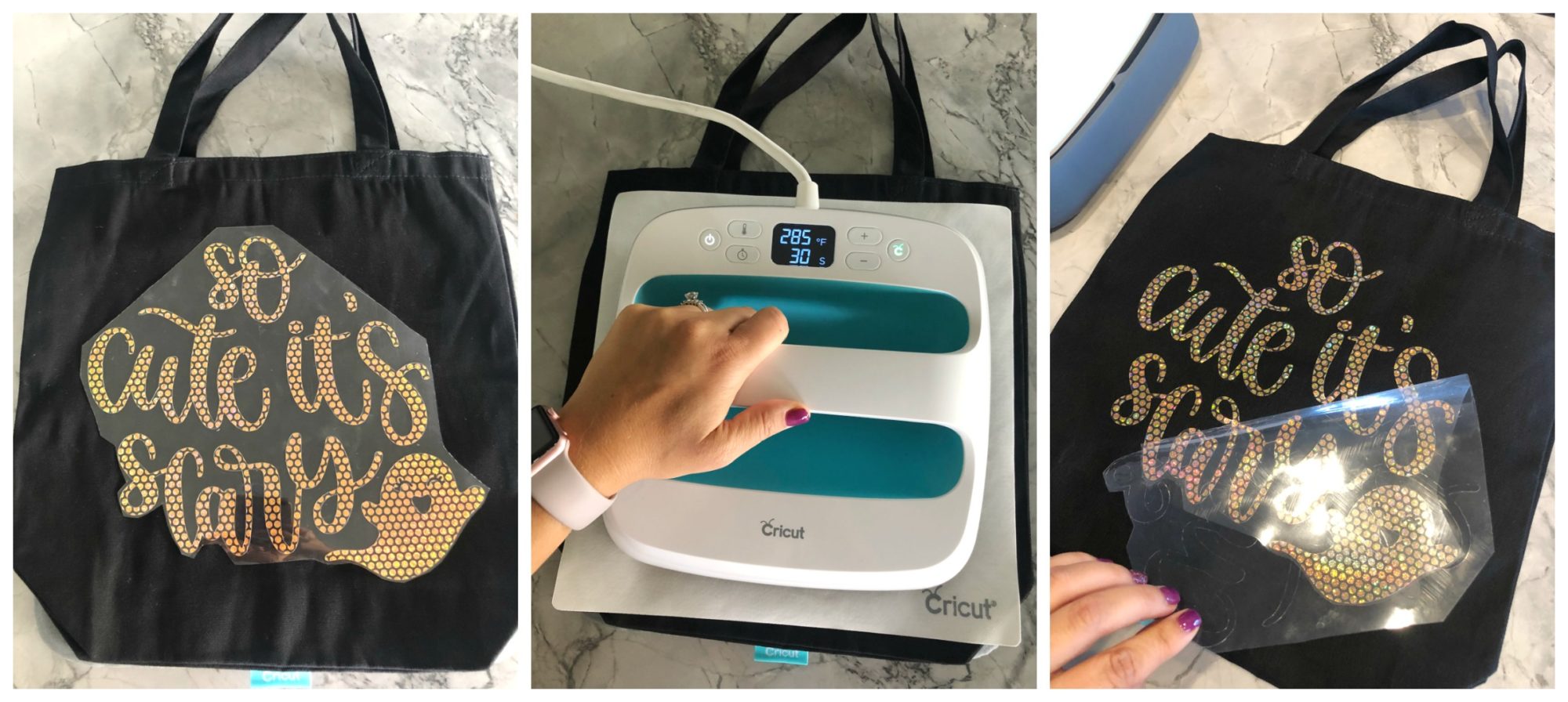 Next, it's time to fire up the Cricut EasyPress! The setting is 285 degrees Fareneheit for 30 seconds for this canvas bag. Let the design cool completely and peel off cool.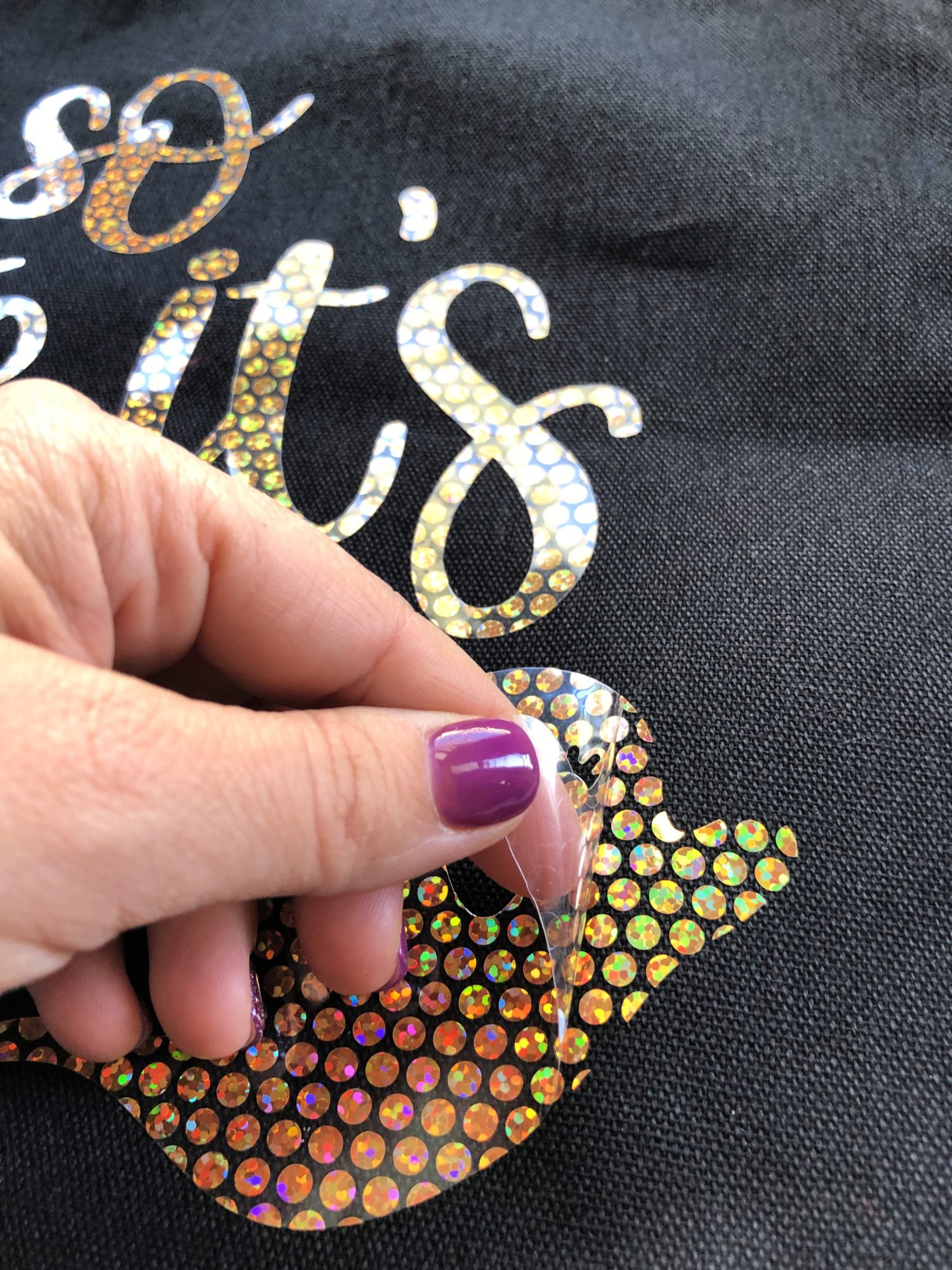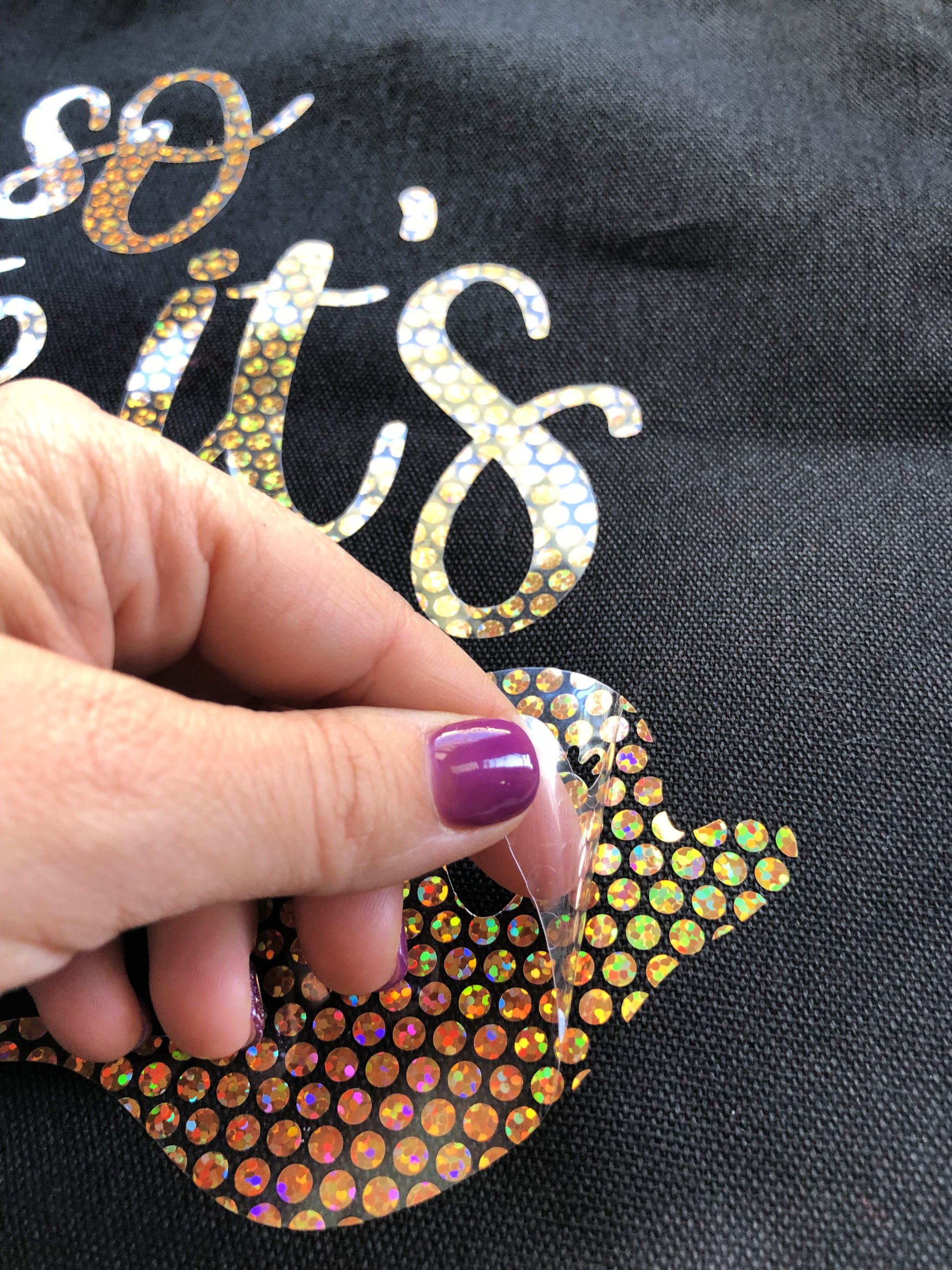 Once you pull off the sticky transfer film, you will see that their is another layer of plastic. You need to carefully peel this off too!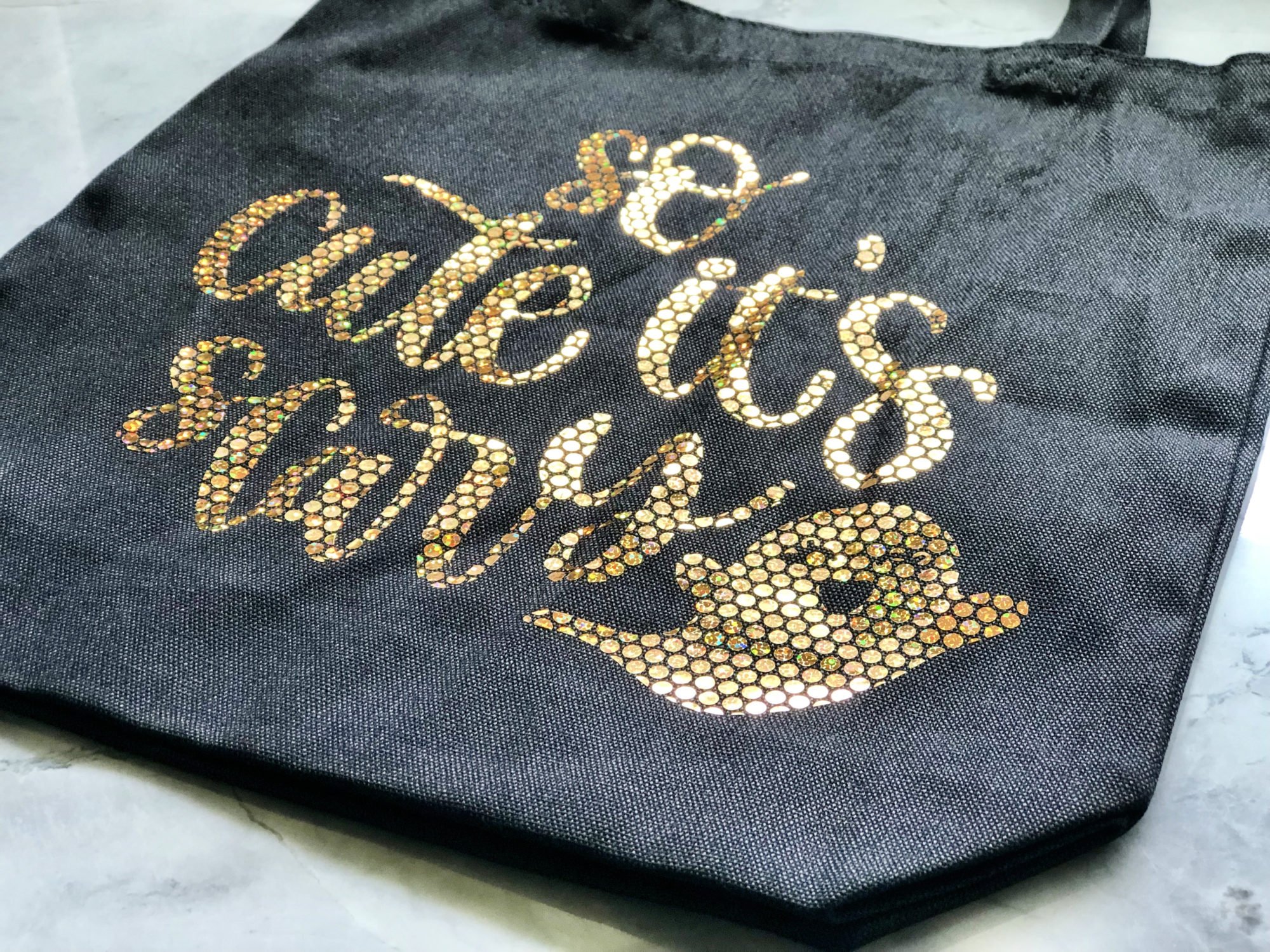 I love how this bag came out! I am also in love with the new Holographic Sparkle Iron-On Mosaic Circles. You better believe I've already started dreaming up a few more projects!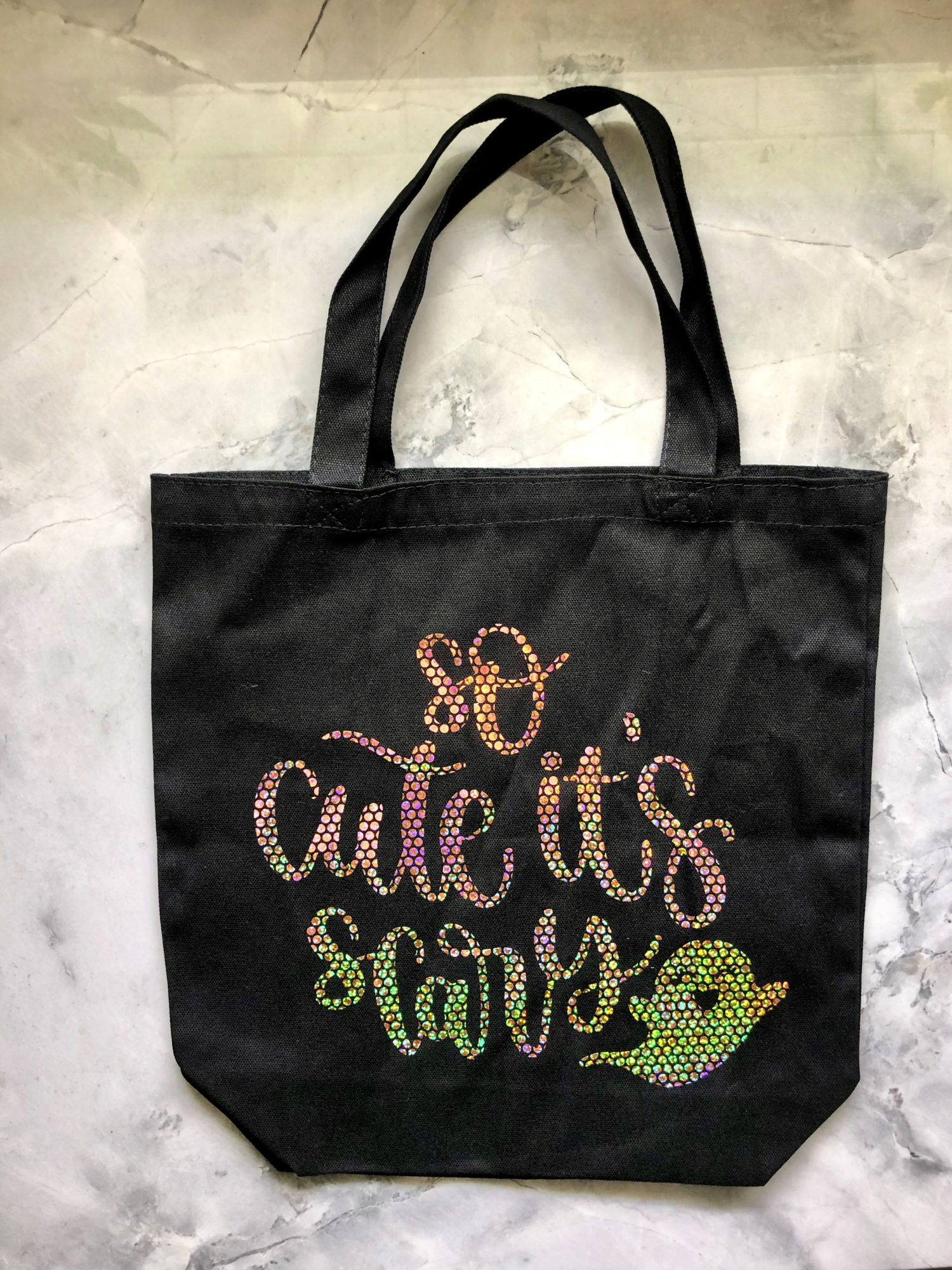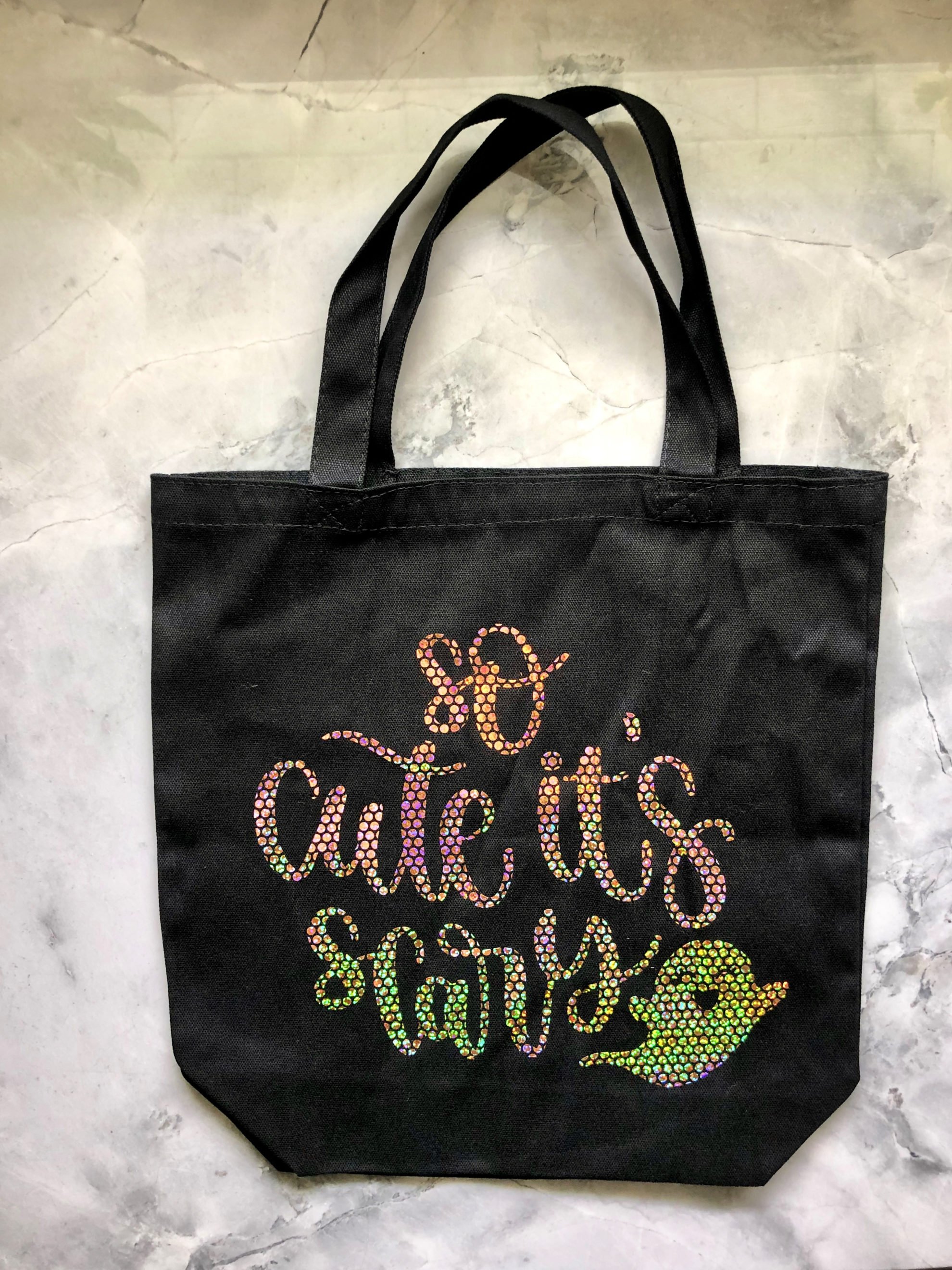 Cricut Deals
If you are in the market to buy a new Cricut or supplies here are a few deals I have exclusively for Sew Woodsy readers!
Slash 30% off iron-on materials! Valid through 10/29.
Snag 60% off a Glitter Iron-On Bundle! Valid through 10/29.
Disclosure: There are affiliate links in this post. That means if you click on the links and buy something we will receive a small percentage of the sale at no additional cost to you.