Thank you Barlean's for sponsoring todays post. As always, all opinions are my own.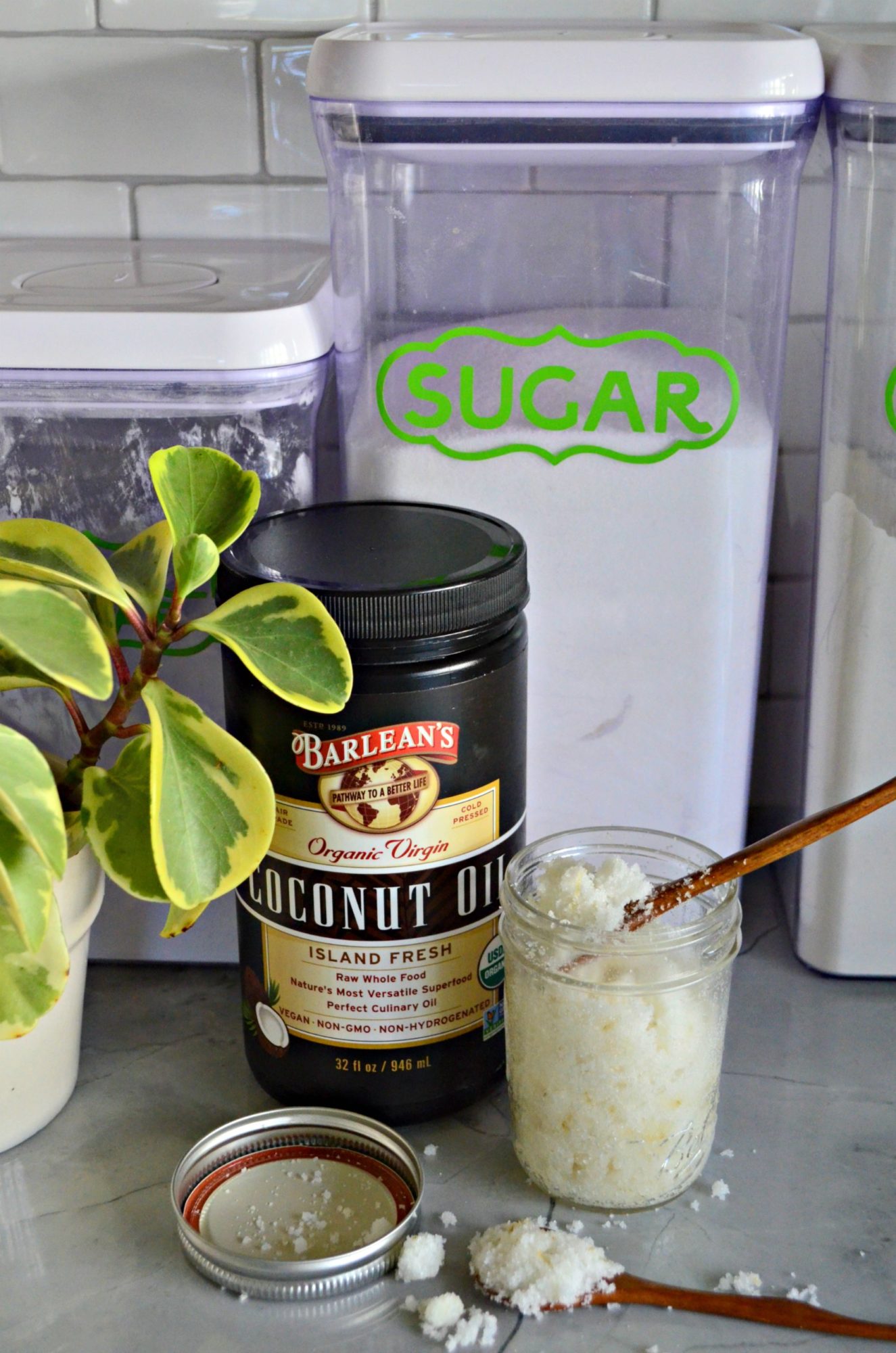 You guys–I haven't shared a sugar scrub recipe in forever. They are one of my favorite go-to gifts to make and give for any occasion. I've made them as a bridal shower favor, teacher and neighbor gifts. I also make them for myself. Nothing keeps your skin more hydrated them a homemade sugar scrub. I kept this one very simple with just 3 ingredients! The star ingredient is Barleans Organic Virgin Coconut Oil. 
A little more about coconut oil incase your not familiar with it.
Savor the tropical aroma and light, sweet-nutty flavor of Barlean's high quality Virgin Organic Coconut Oil. As delicious as it is versatile, it is great for baking and stir-frying and for curries or other dishes that benefit from a slight coconut flavor. It is also effective as a skin moisturizer, make-up remover and hair conditioner. Barlean's oil comes exclusively from certified-organic plantations in the Philippines where coconut palms grow naturally without pesticides. Coconut oil does not contain any trans fat (the unhealthy kind).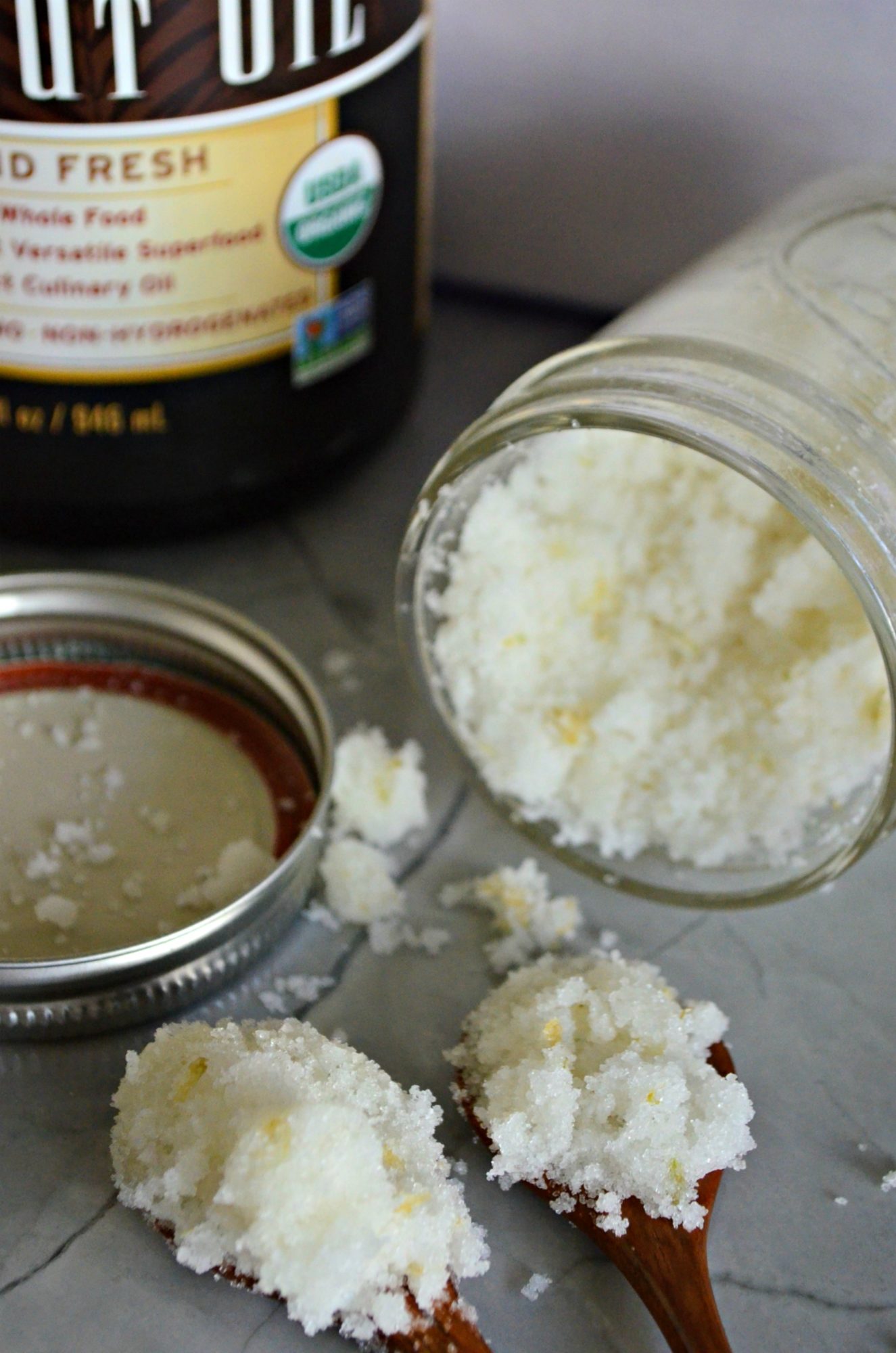 Supplies:
Directions:
Heat the Barleans Organic Virgin Coconut Oil until melted.
Combine the coconut oil, granulated sugar, and vanilla extract in a large bowl. Mix until well incorporated.
Transfer to glass jars and seal tightly. Use in the shower on your hands, knees, elbows and feet as often as needed.
Note: Be careful if using on your feet–they will be extremely slippery!
I always have all the ingredients on hand to whip up a sugar scrub. The sky is the limit as to what flavors you can make. If your looking to revitalize your skin in 2018 or maybe meeting a friend for a post-holiday meet-up. Make them a batch of my super simple vanilla sugar scrub.
Looking for other sugar scrub recipes?