I'm sharing 15 No-Carve Pumpkin Ideas that you can execute seamlessly with your friends and family this Halloween season! All require paint, and most require additional elements like felt, paper, and even stuffed animals!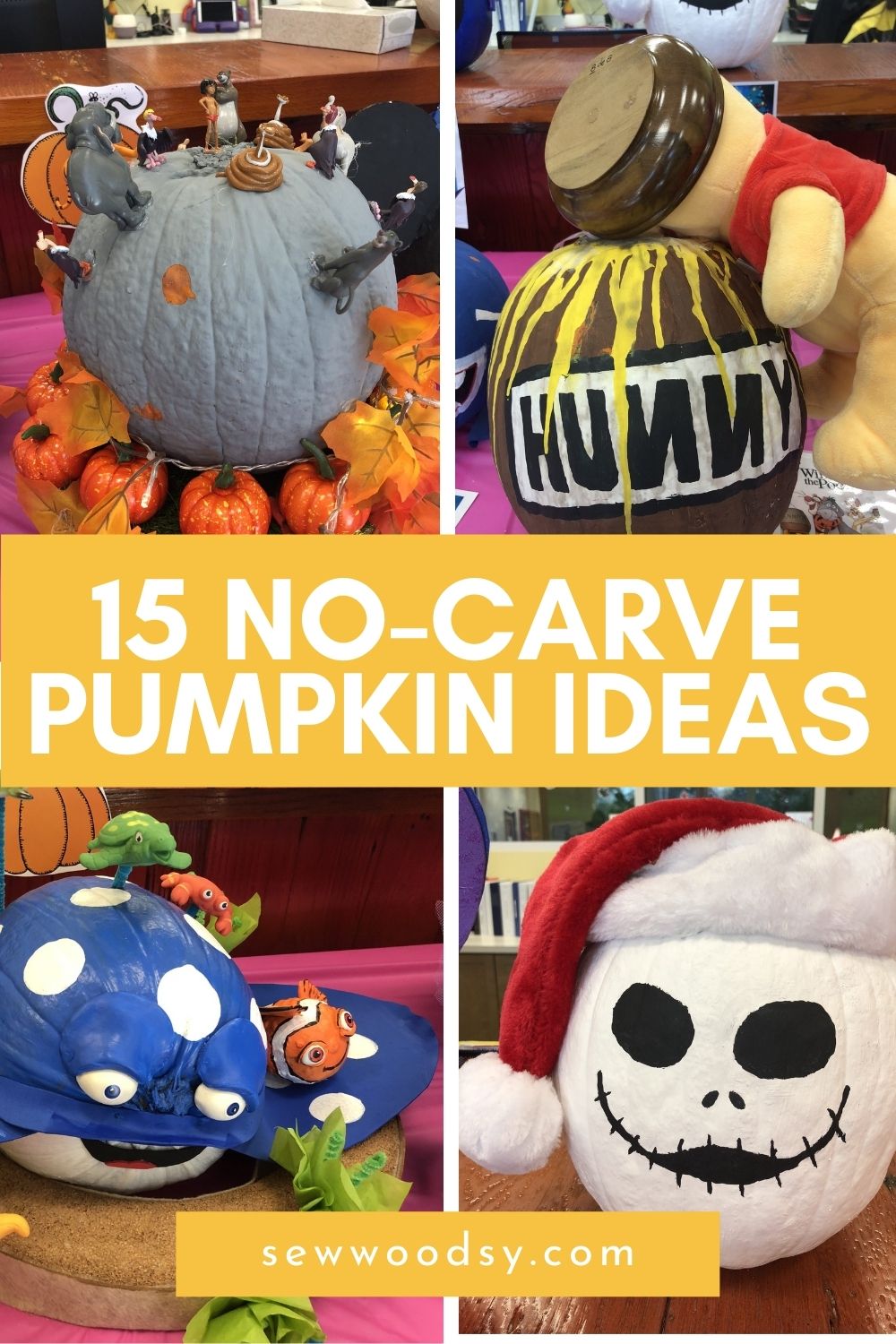 A few years ago, my sons preschool hosted a no-carve pumpkin competition among the various classes. Most of the pumpkins that were displayed in the front office were Disney pumpkins and then their were a few Dreamworks Pumpkins like Trolls! I decided to snap photos of each of the pumpkins to give everyone inspiration and ideas of their own no-carve pumpkins.
How can kids help with no-carve pumpkins?
Most of these ideas your children can assist in. For instance, they can finger paint, glue pom-pom balls, maybe even cut shapes. I hope you get a lot of great ideas with these no carve pumpkins.
Supplies needed for no-carve pumpkins
After looking at all the no-carve pumpkins you'll see a variety of craft supplies used. Here is a list (but not limited) of what you can use.
Paint
Fabric
Hot Glue Gun with Glue Sticks
Cotton Balls
Construction Paper
No-Carve Pumpkin Ideas
Disney's UP! Pumpkin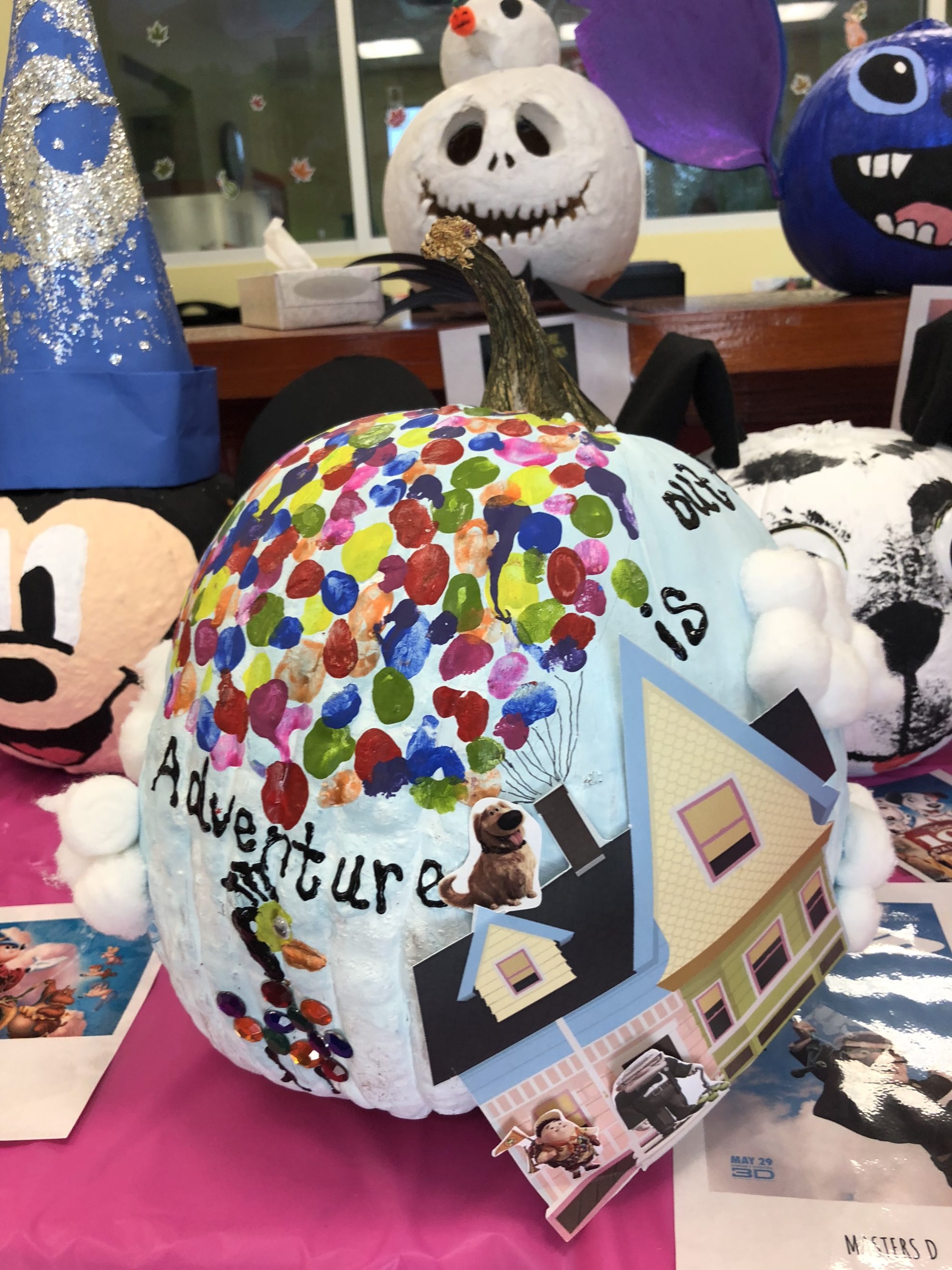 My sons class made this Disney's UP! Pumpkin. They had the kids use their tiny little fingers as the "balloons". They printed and cut out the house, characters and used cotton balls as fluffy clouds.
Stitch Pumpkin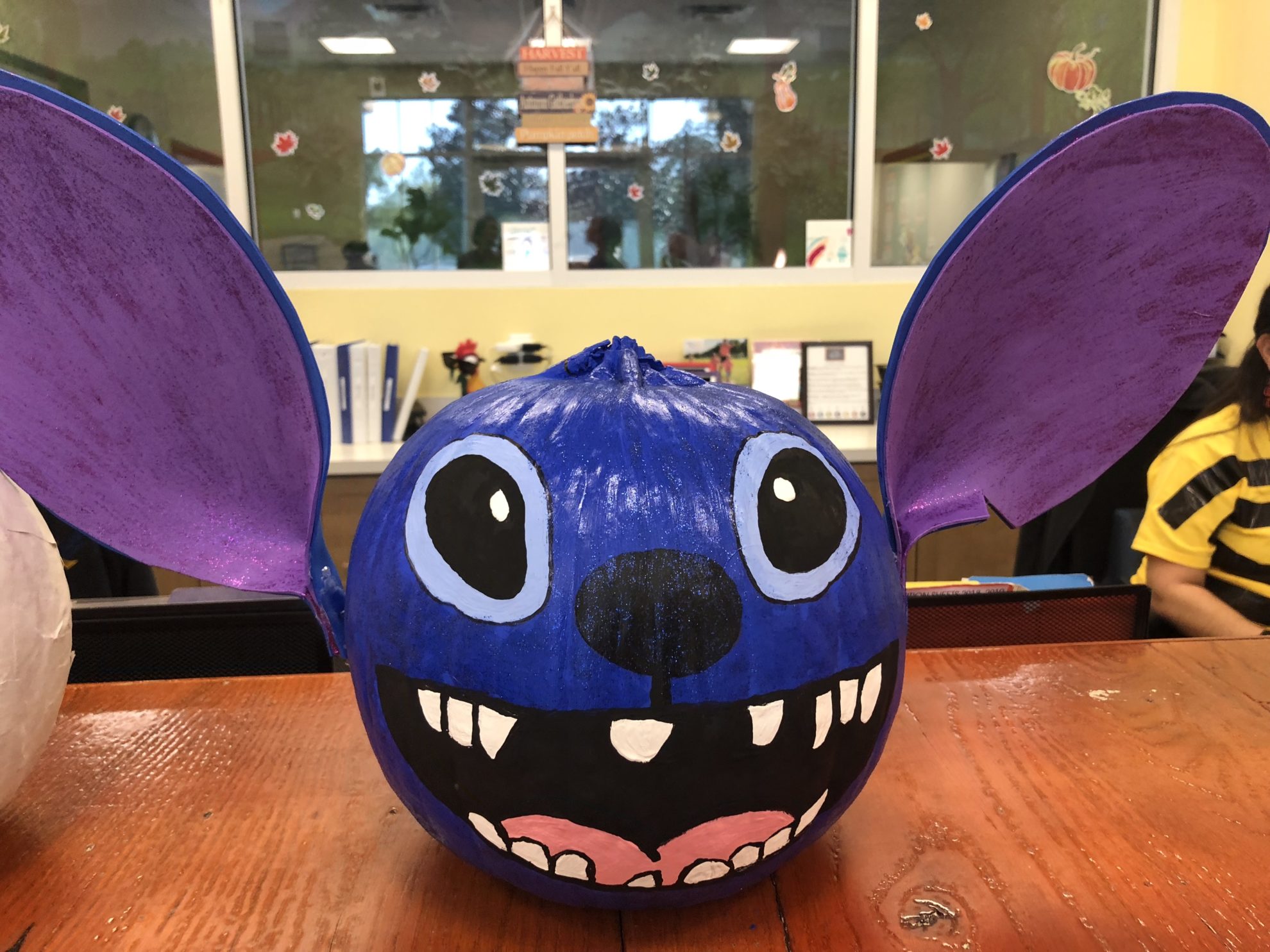 Here is an awesome of Stitch from Lilo & Stitch No Carve Pumpkin. A painted faced paired with craft foam to bend the ears and glued them on the side.
Jungle Book Pumpkin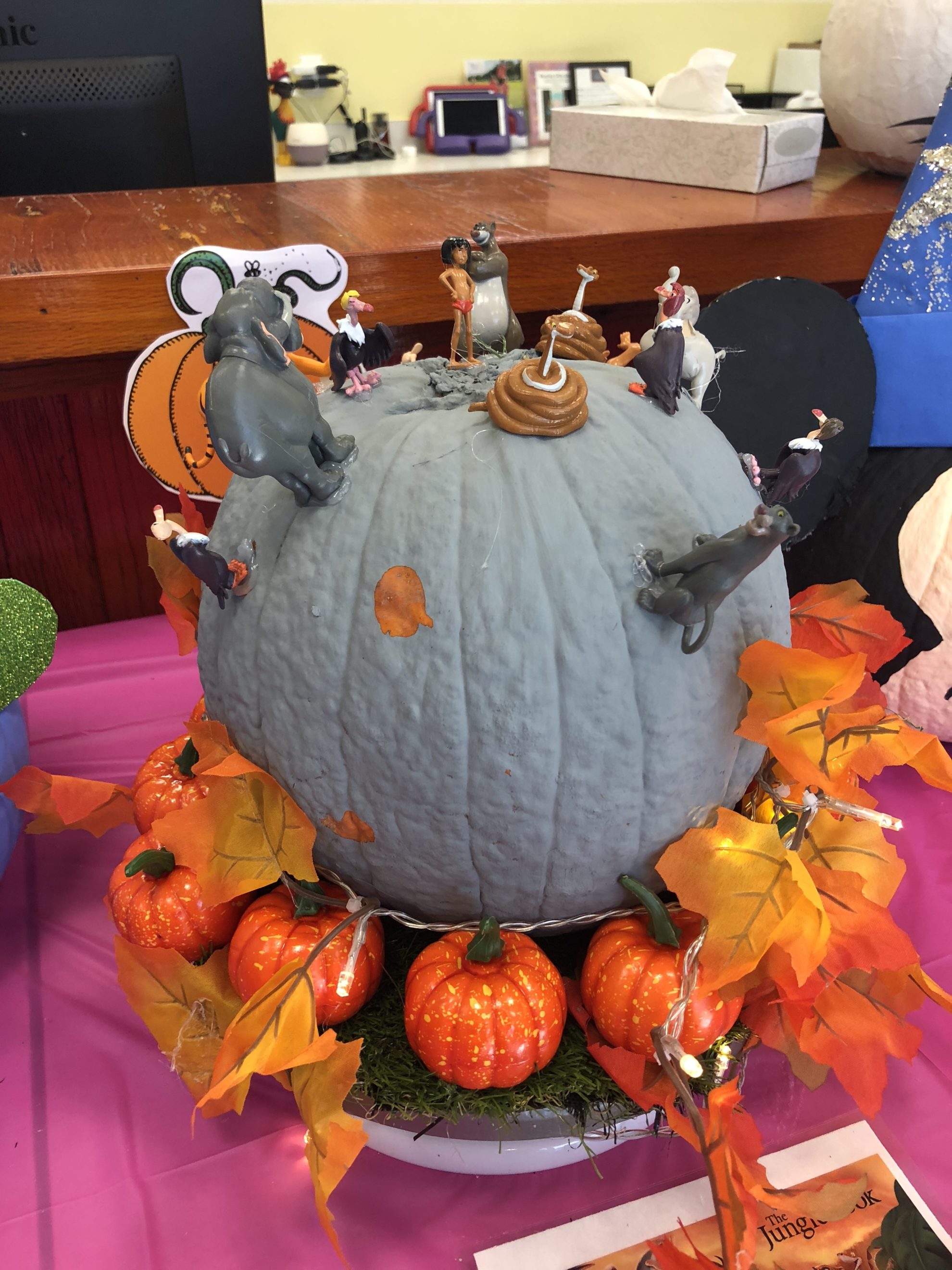 Love this jungle book pumpkin! They just painted the pumpkin gray and glued on the figurines! Plus decorated around it!
Peter Pan Pumpkin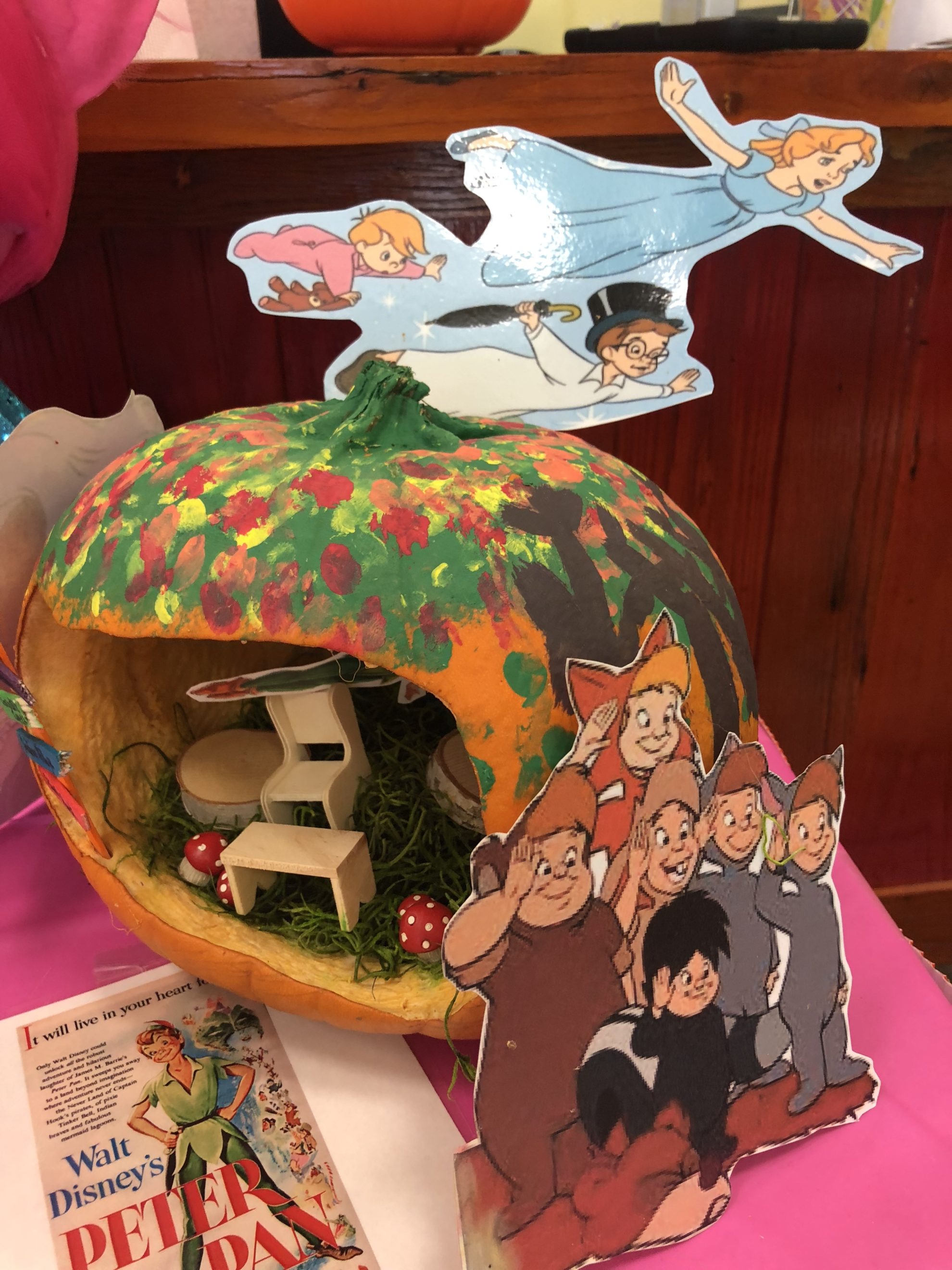 Peter Pan is a classic and one that is super cute. Technically NOT no carve, but I still wanted to include it in my list!
Mike Wazowski Pumpkin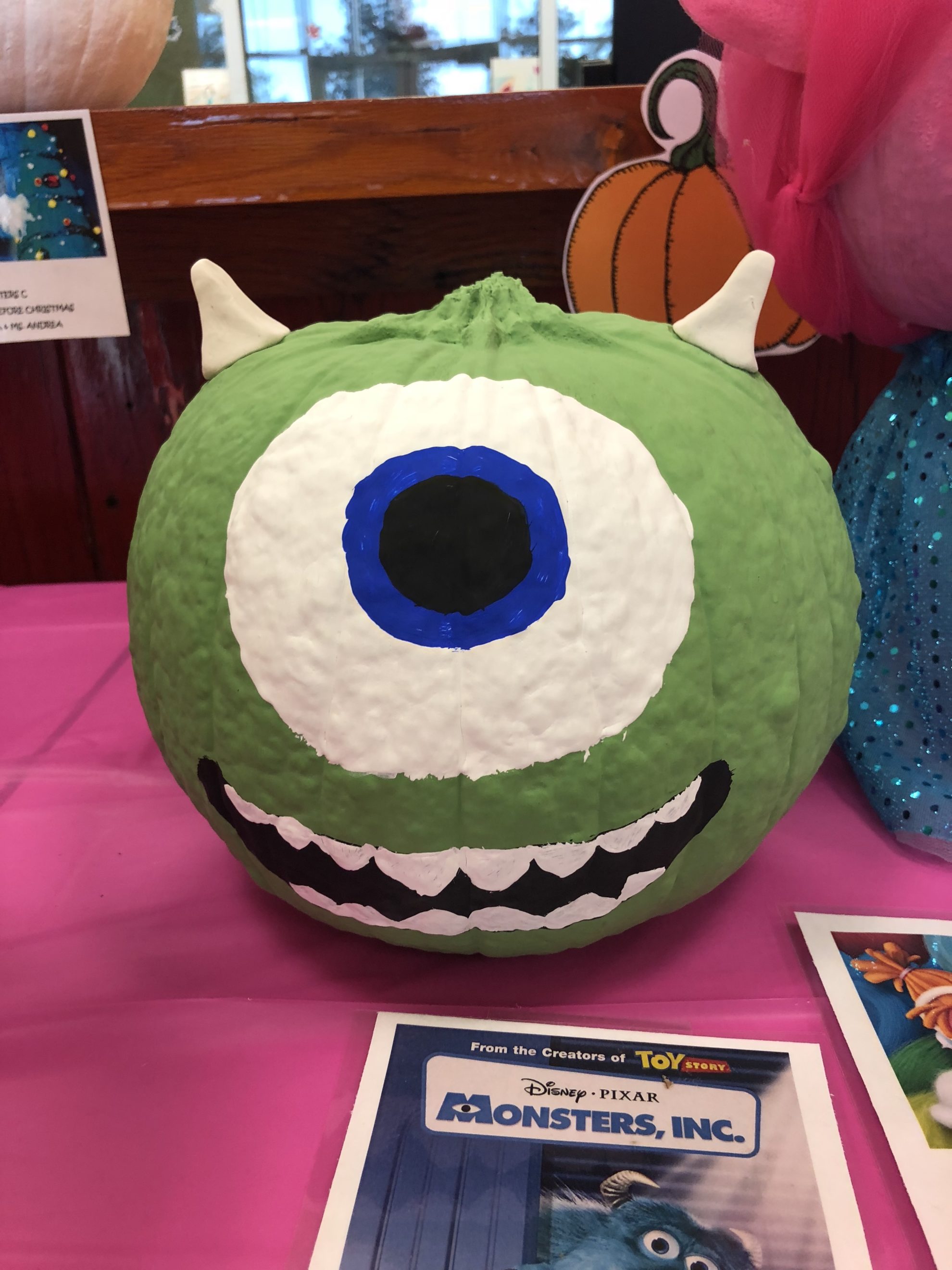 I love Monsters, Inc. and Mike Wazowski is one of my favorites!
Nemo Pumpkin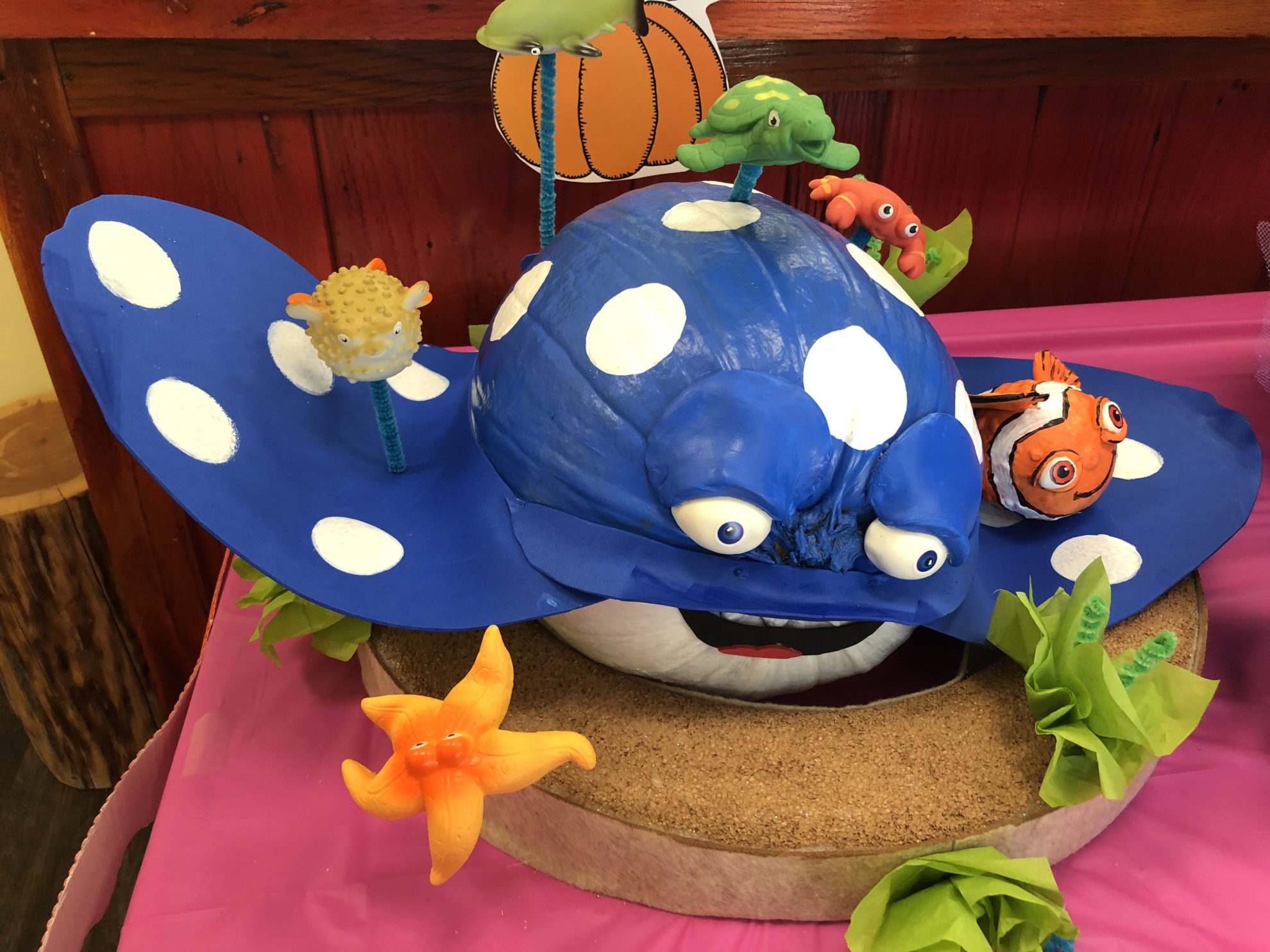 Mr. Ray from Finding Nemo. They added on some soft foam and painted on the circles.
Shark Pumpkin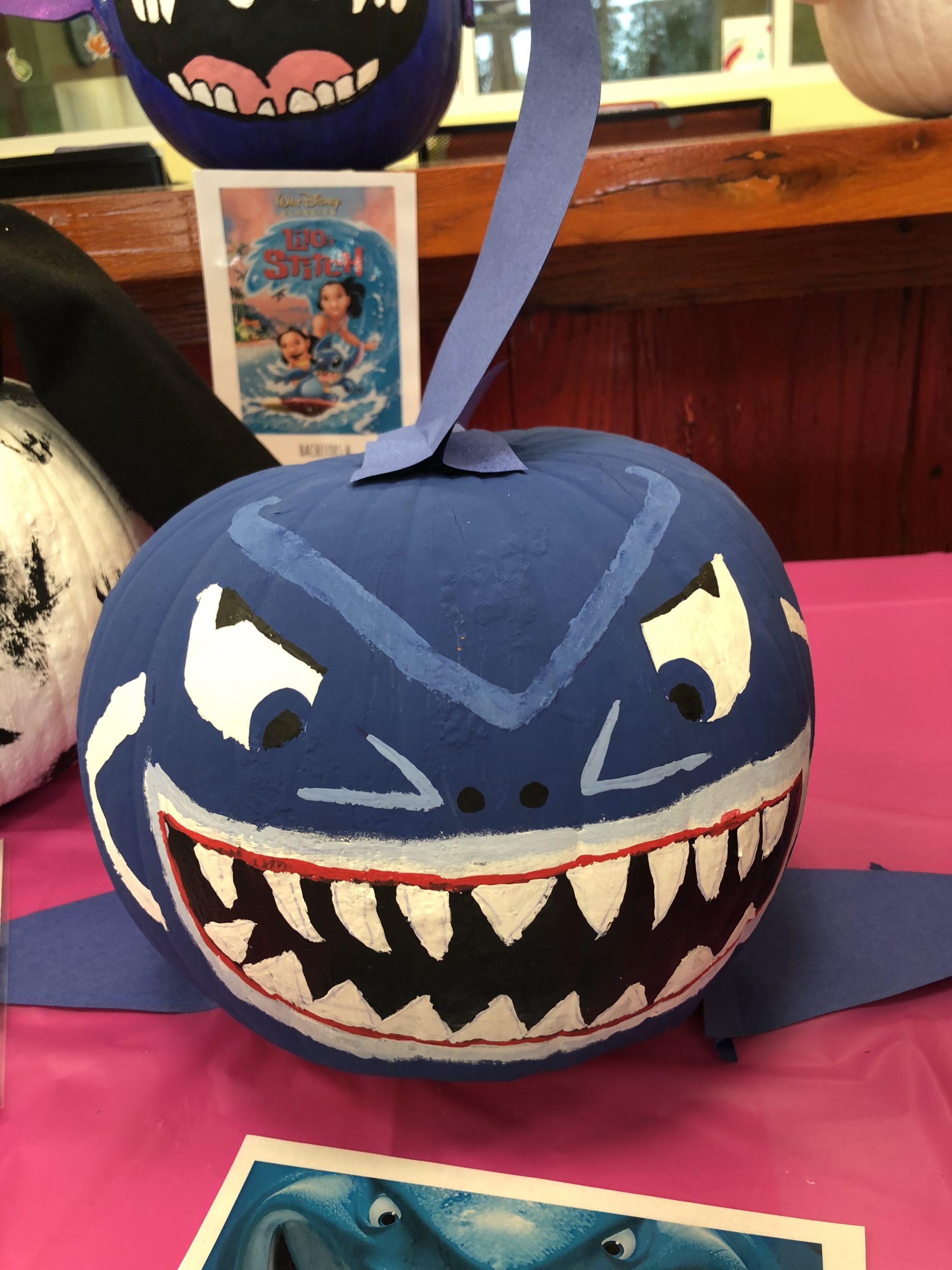 Bruce the shark from Finding Nemo! All painted with a little construction paper.
Winnie the Pooh Pumpkin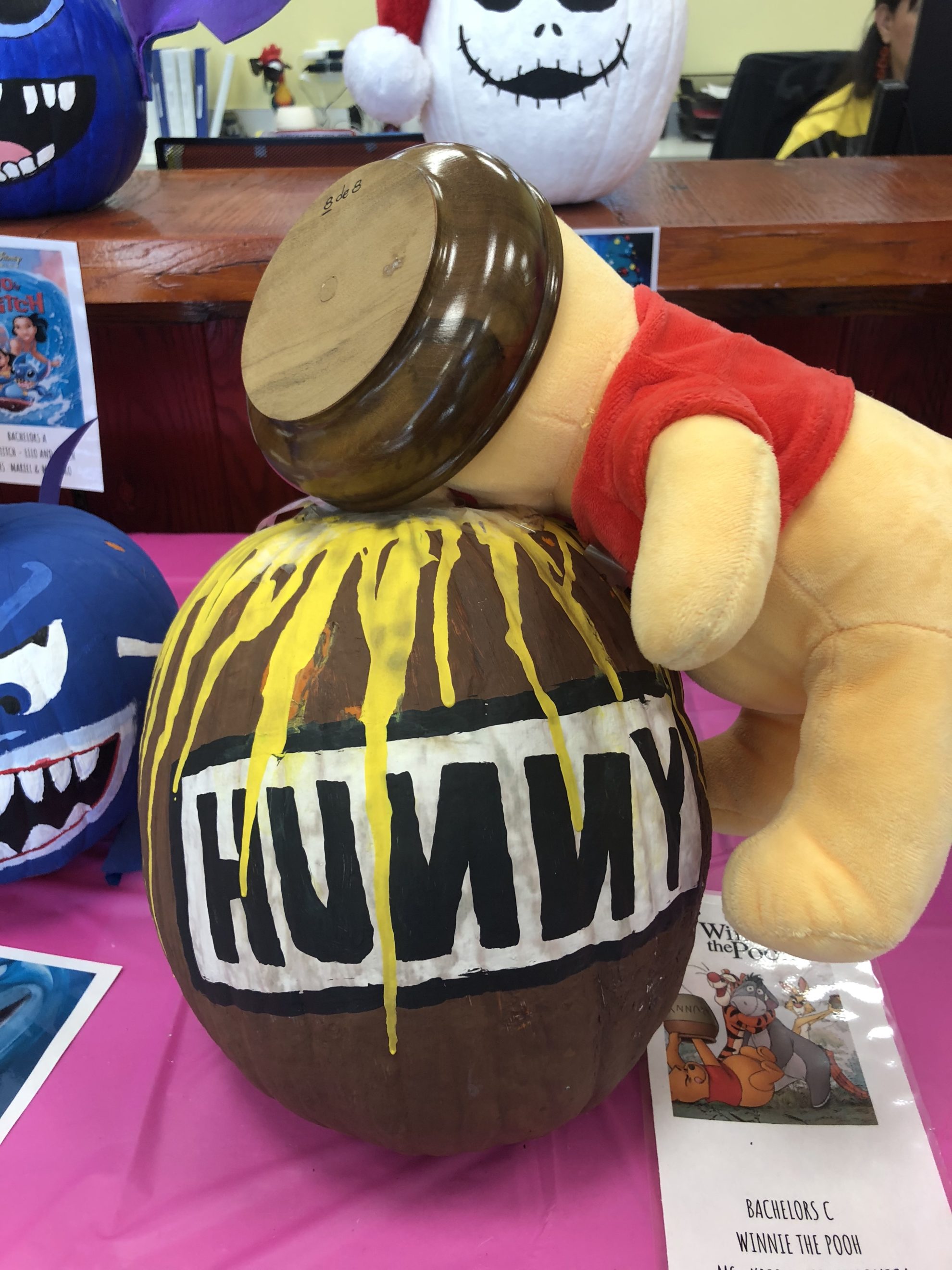 How adorable is Winnie the Pooh stuck in his "hunny" pot!
Jack Skellington Pumpkin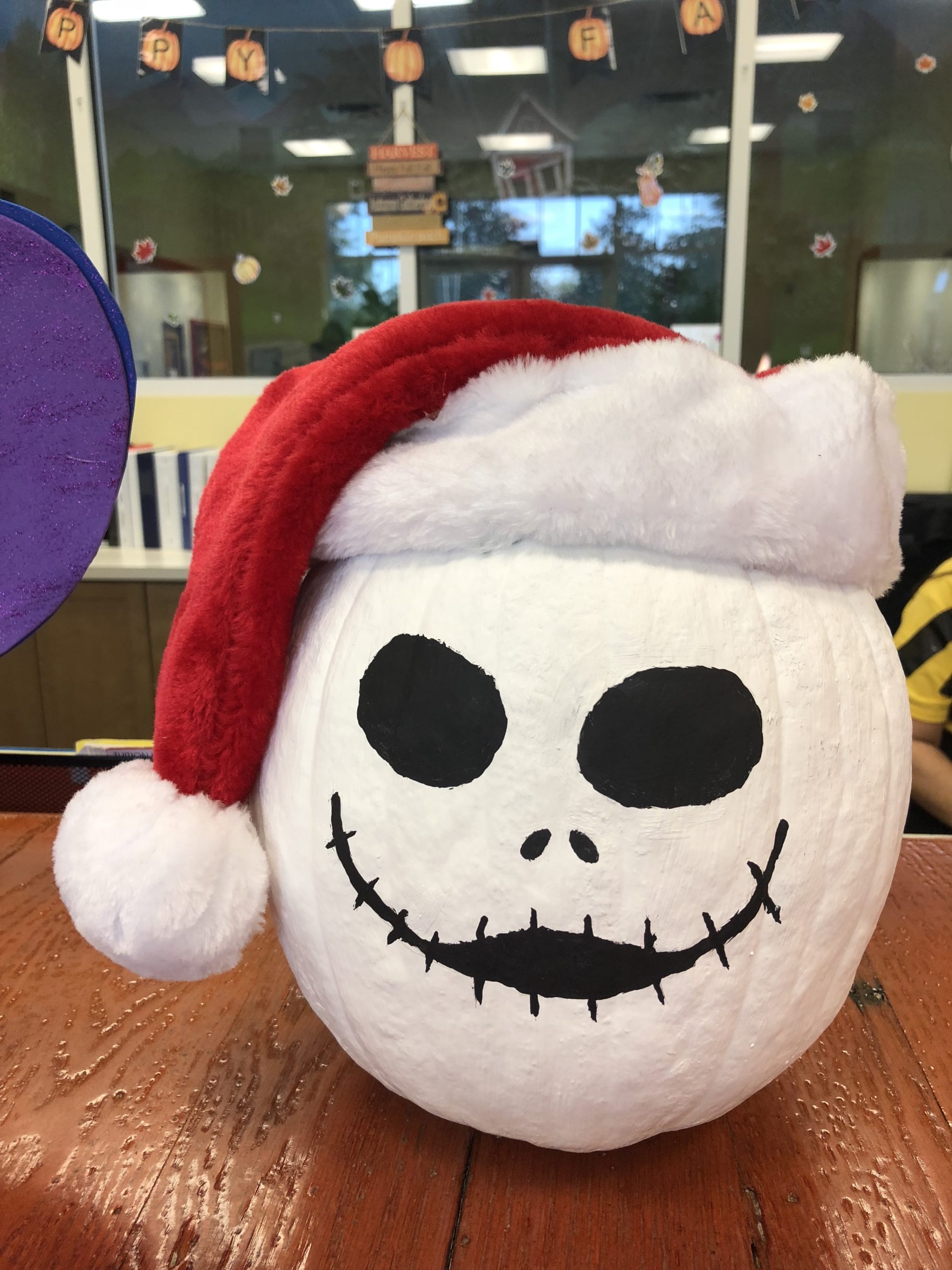 My son is Nightmare Before Christmas obsessed and he absolutely LOVED this Jack Skellington.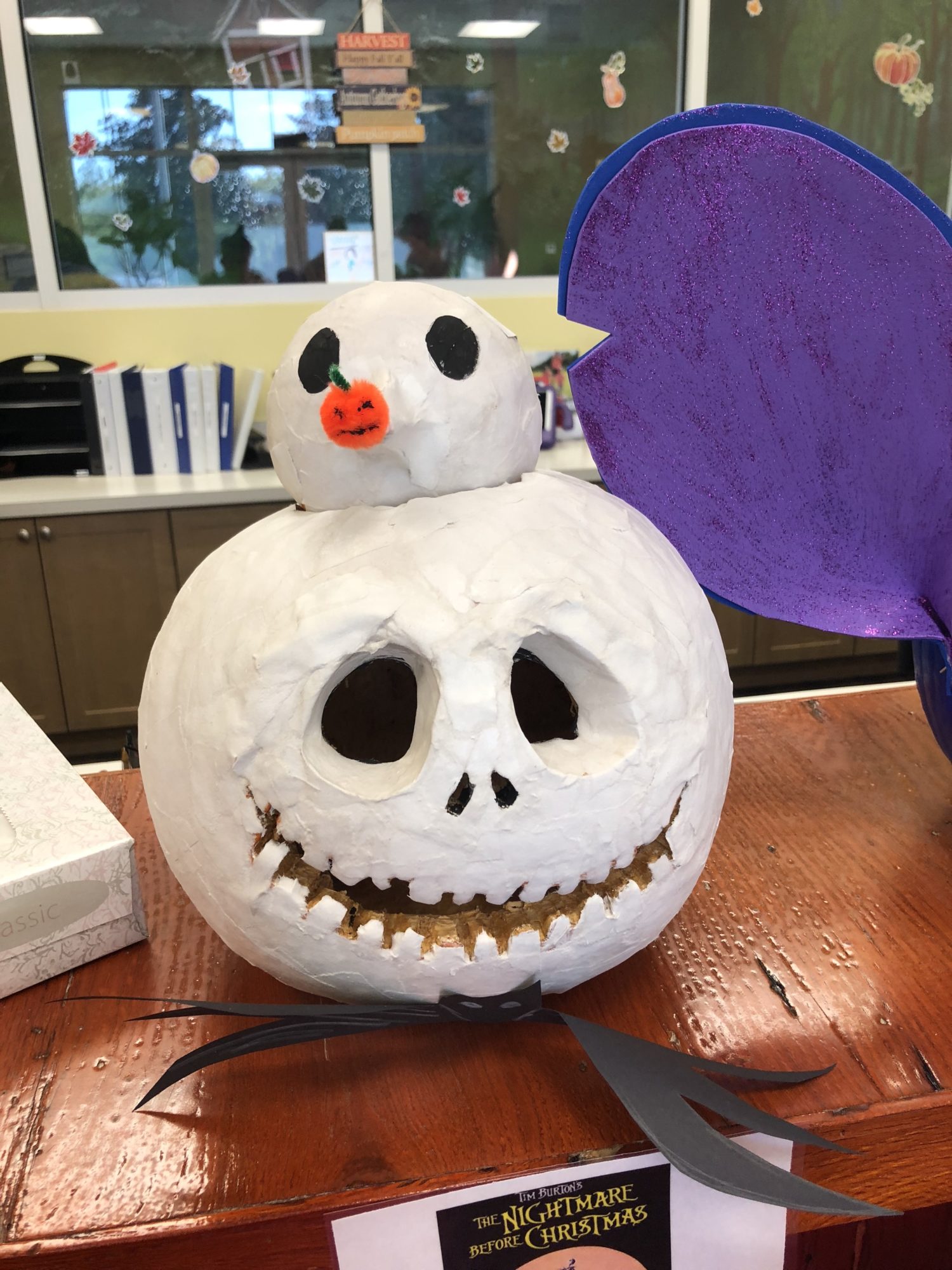 Another Jack Skellington and technically not a "no carve" but still awesome!
Mickey Mouse Pumpkin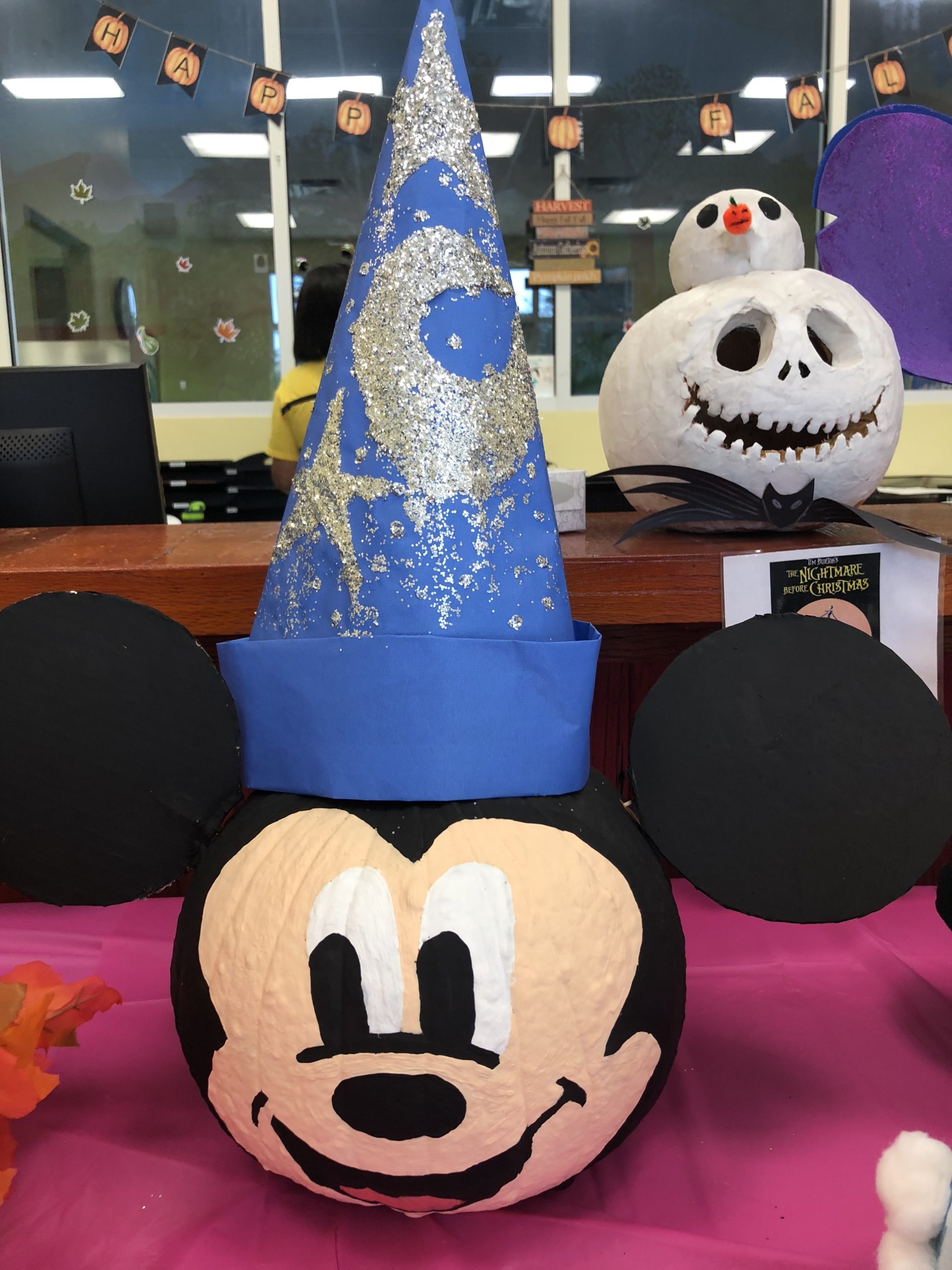 You can never go wrong with a sorcer Mickey! Cardboard for ears, paper hat and lots of glitter.
Dalmatian Pumpkin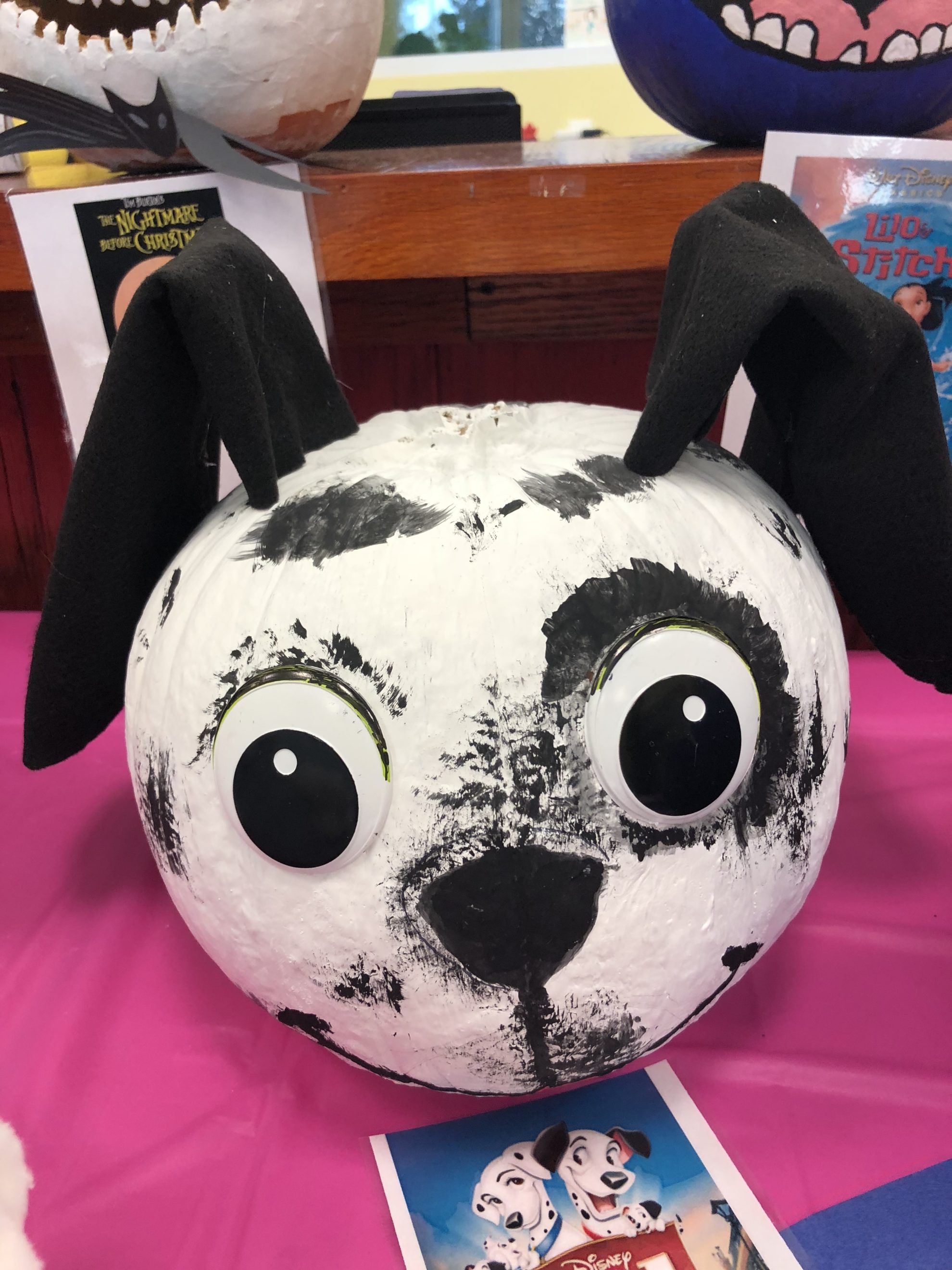 Super cute Dalmatian no carve pumpkin pup! Paint, added 3-dimensional eyes, and fabric fleece for ears!
Trolls Pumpkin
A blue sparkly no carve troll pumpkin!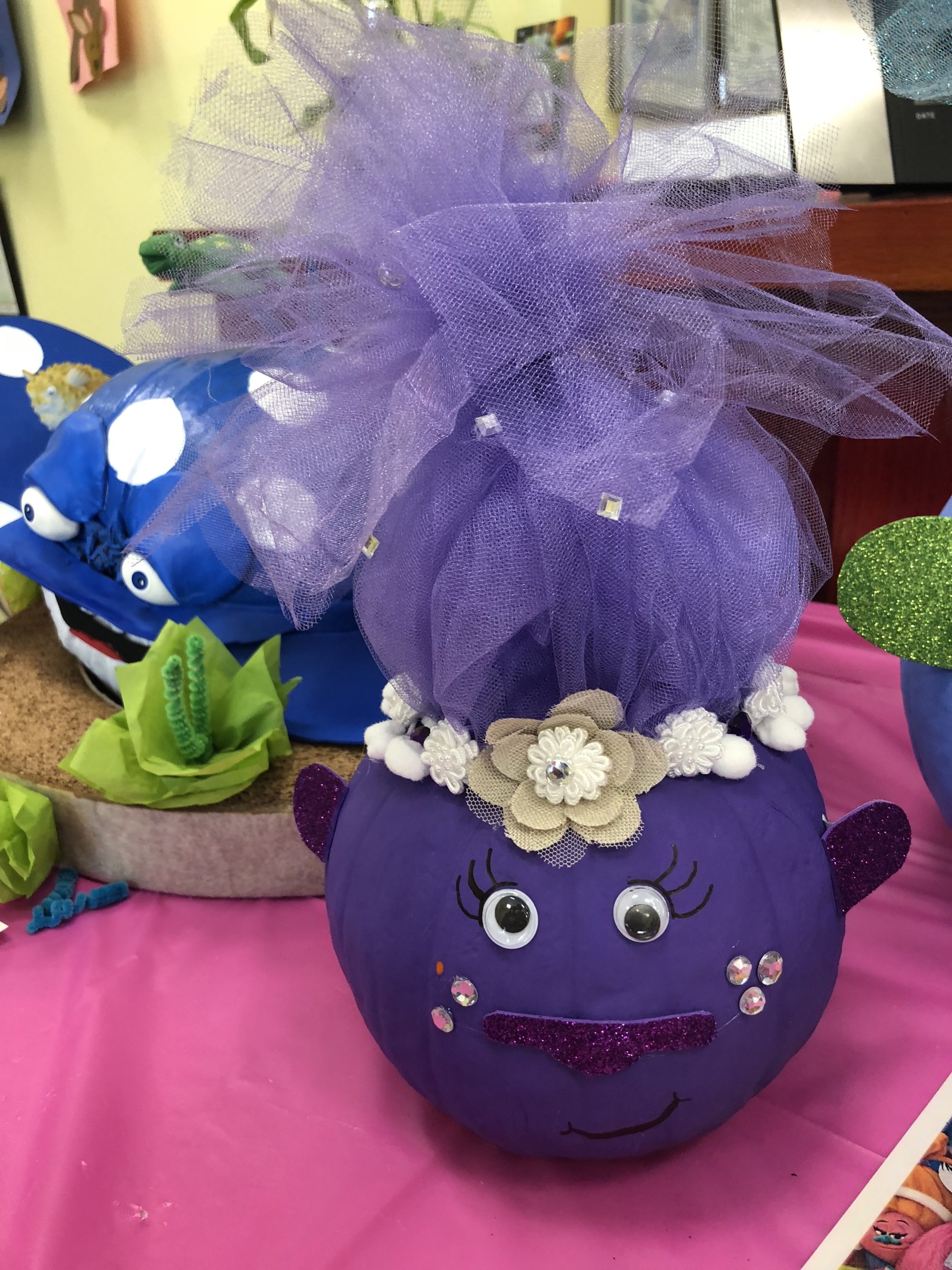 We have another troll but this time purple!
Poppy Pumpkin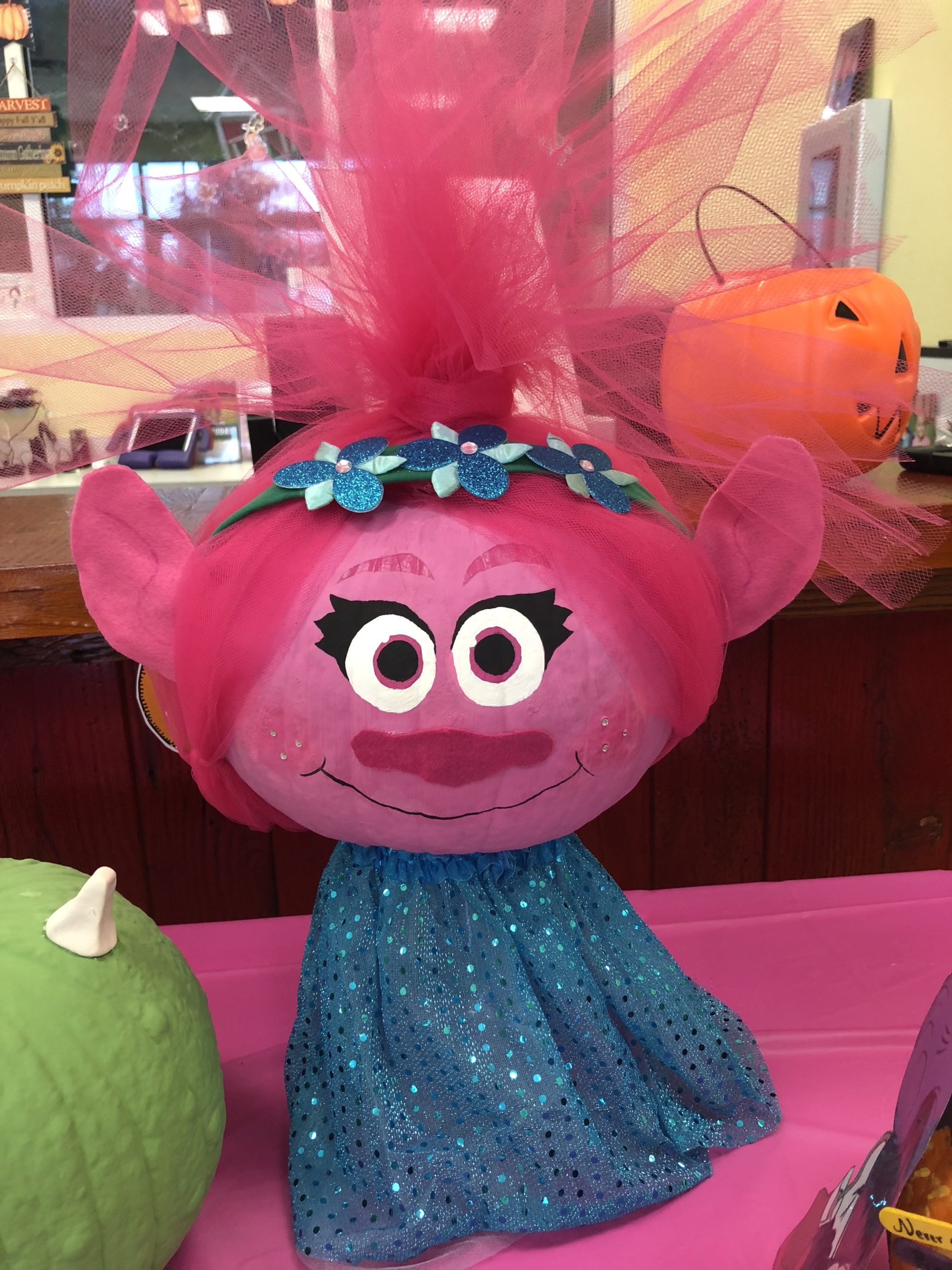 I saved Princess Poppy for last. To construct this pumpkin they used paint, fabric, tulle, and foam!
I hope you enjoyed my round-up of 15 No-Carve Pumpkin Ideas that give you the real-life feel. All spotted at my sons preschool last year. If you want to make your own and don't want to use a real pumpkin you can always purchase a faux resin pumpkin. Most stores will have them on clearance this time of year.
If you prefer to actually carve a pumpkin make sure you check out our how to carve a pumpkin tutorial using power tools!
More Halloween Ideas
If you are looking for more Halloween ideas here are a few of my favorite!