If you have a little one you will enjoy my round-up of 25 Easter basket ideas for toddlers they can use ranging from educational toys to fun snacks.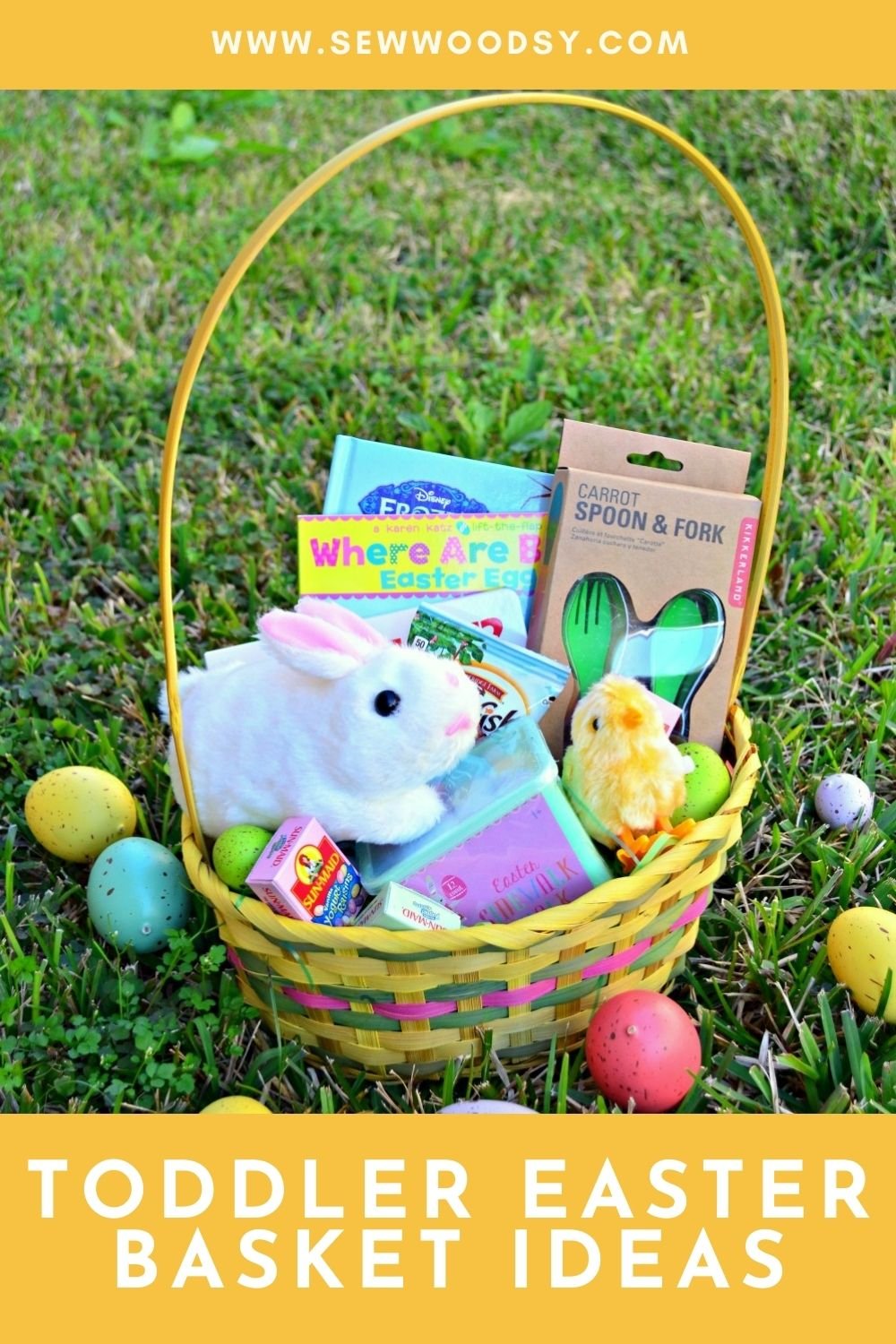 Growing up, I remembered looking forward to seeing what the Easter bunny brought me on Easter morning. The Easter bunny did a stellar job finding cute little random odds and end items plus delicious chocolate. Today, I'm sharing 25 Easter basket ideas for 1 and 2 year olds. I know most kids get tons of candy (I did once I was older) which is easy to buy and doesn't require much thought. However, what happens when you have a baby/toddler? Candy really isn't an option, at least not in my book. During the younger years baskets are filled with more toys and practical items then with candy.
Table of contents
25 Easter Basket Ideas for Toddlers
Easter Basket Tips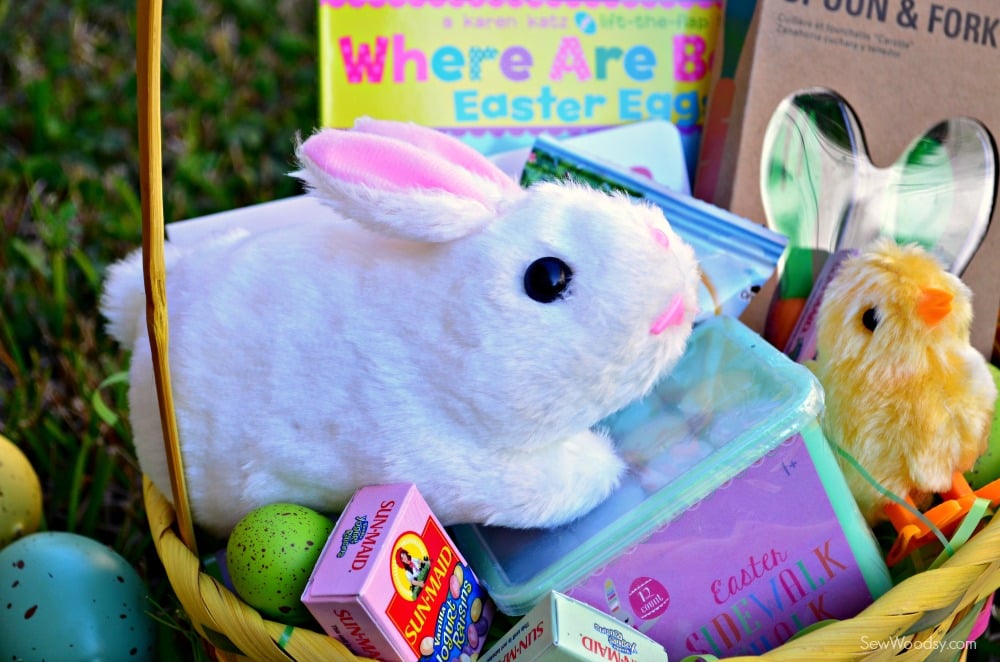 Wind-Up Toys – When my kids were toddlers they thought the wind-up chicks and bunnies were hilarious.. Most have little parts so make sure you are watching closely. Plus your toddler will need the help of an adult to wind them. These little toys can provide a lot of entertainment! I have found these very inexpensive at Hobby Lobby of all places.
Easter board books – I find inexpensive board books at Marshal's/TJ Maxx's/HomeGoods. They don't have to be Easter related but I like having holiday related books in the house.
Plastic Eggs – I like to fill up plastic eggs with their favorite snacks! Think Annie's Bunnies or small cracker snacks like that.
I hope this helps gives you some easy ideas and ways to fill your toddlers Easter basket without having to give them candy this Easter season.
Easter Crafts
Looking to make something or keep the kids entertained for Easter? Check out these other Easter craft ideas.
Disclaimer: There are affiliate links in this post. That means if you purchase from a link I make a small percentage at no additional cost to you. Thank you for supporting Sew Woodsy!