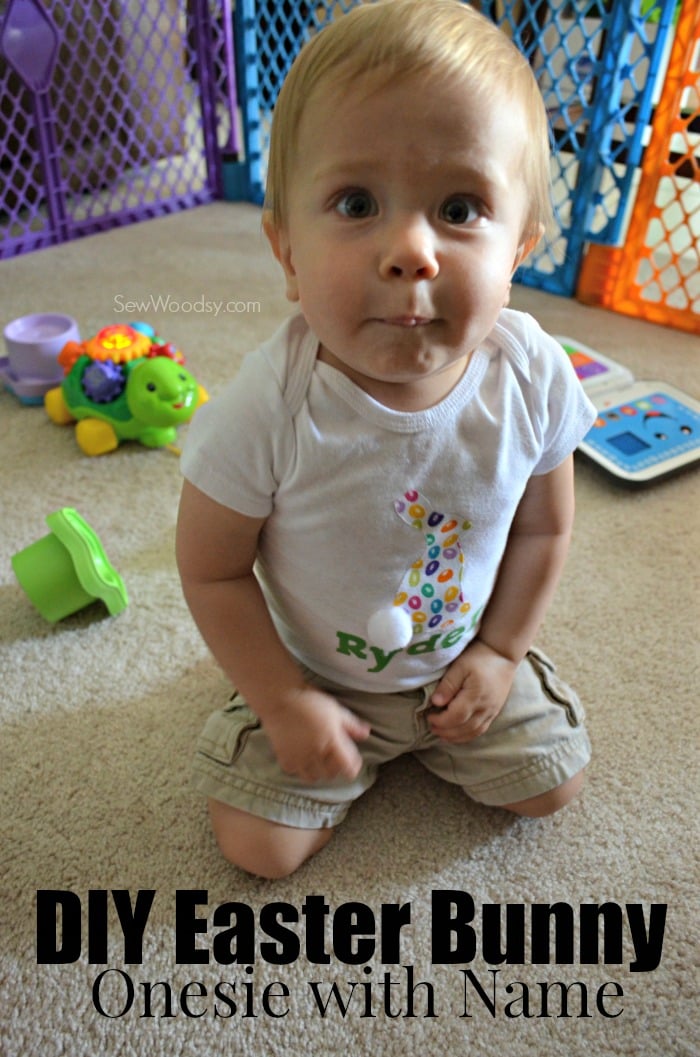 Two weeks ago, in the midst of first birthday craziness I decided I needed to make Ryder an Easter onesie. Not want… but a need. This was the first time I had cut fabric using my new Cricut Explore. I have cut fabric for years now on past Cricut machines, but I was always having to battle with figuring out the perfect number settings. Well, not any more my friends. If you cut fabric often on your Cricut and still haven't upgraded your machine this is the time. The Cricut Explore cuts fabric with ease and takes all the guess work out! I made this shirt in just 15 minutes! And it would have been even quicker had I not agonized over which font to use!
Supplies:
Easter Fabric
Solid Fabric
Iron & Ironing Board
Cricut Tools
Hot Glue
1 White Pom-Pom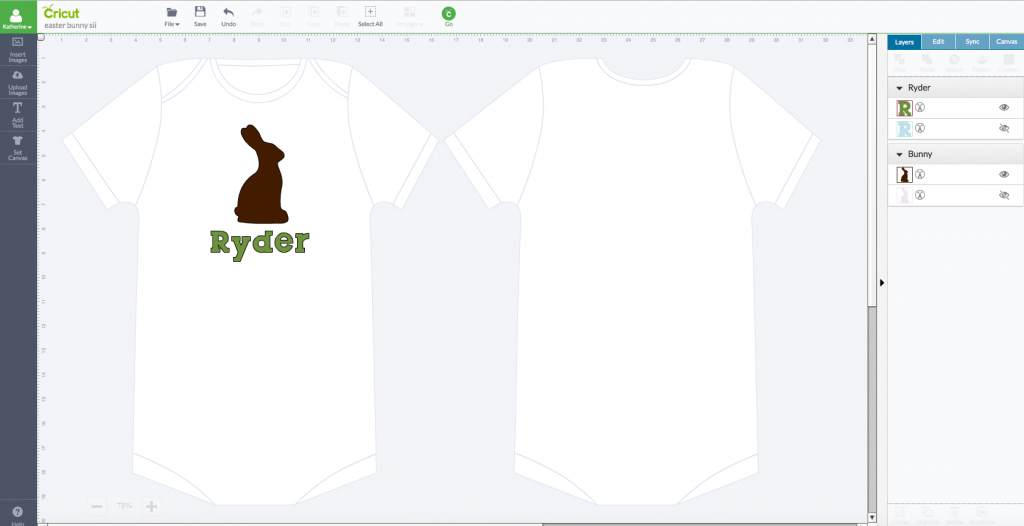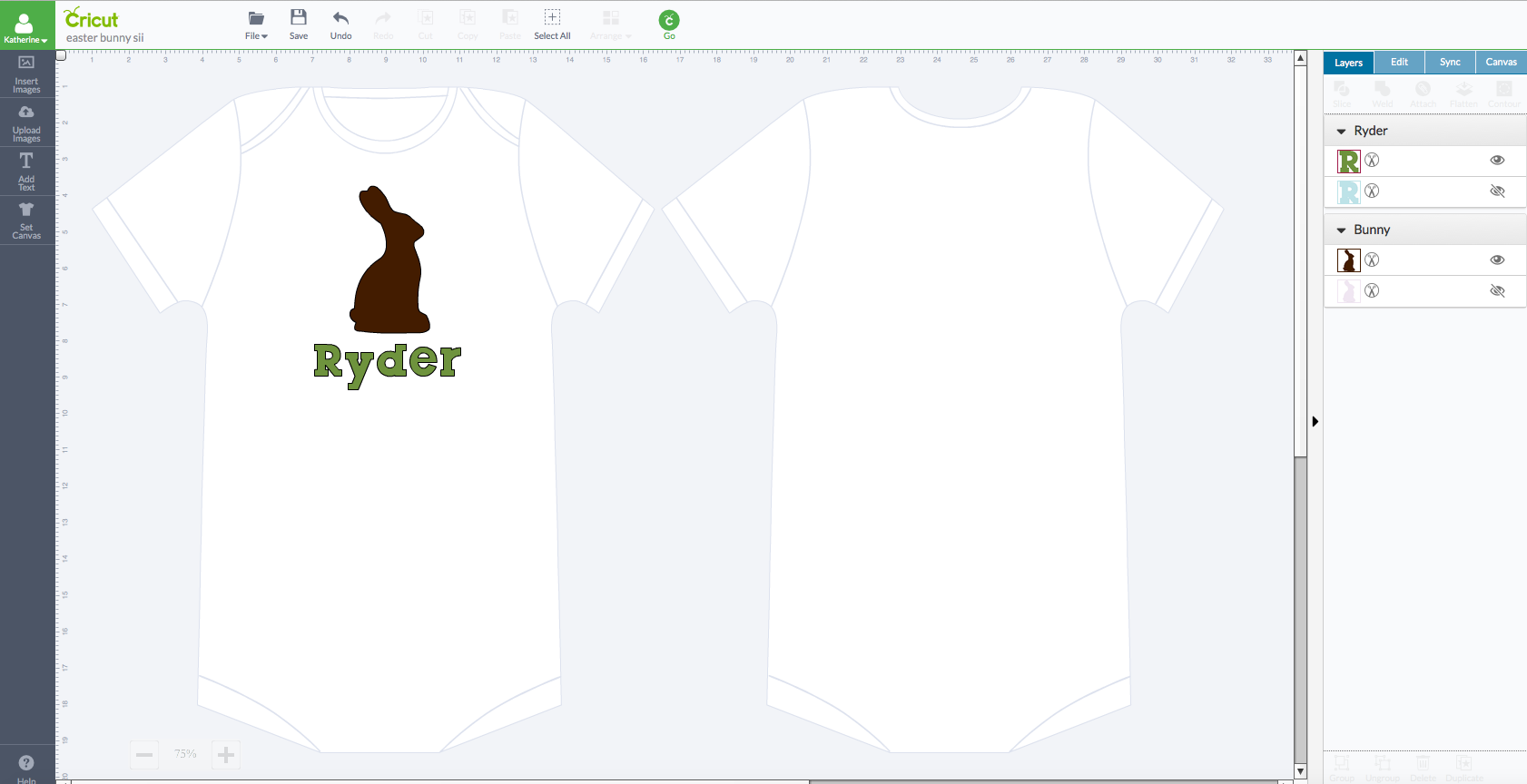 I designed the onesie usingCricut Design Space™. I found the bunny from the Teresa Collins Bunnies and Chicks Digital cartridge. I used Birthday Bash font for his name. I selected two different colors on the Design Space interface so that the machine new I wanted to cut two different colors.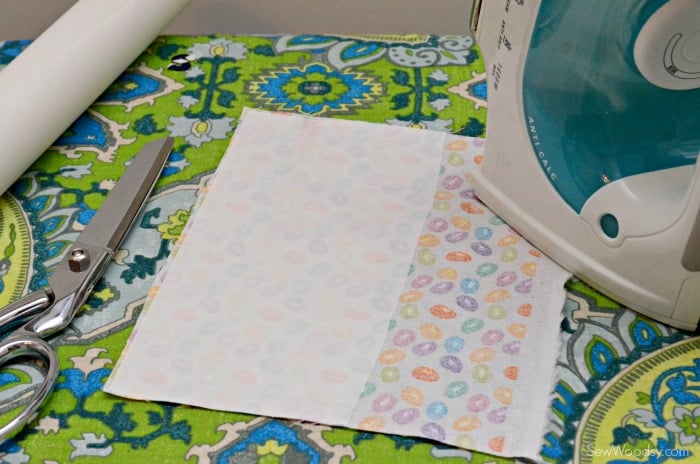 Next up, cut the fabric and heat-n-bond and iron it together. You will want to iron on the sticky side to the back of the fabric for just a few seconds. Once it's adhered on the fabric it will pull of easy. NO STEAM!!!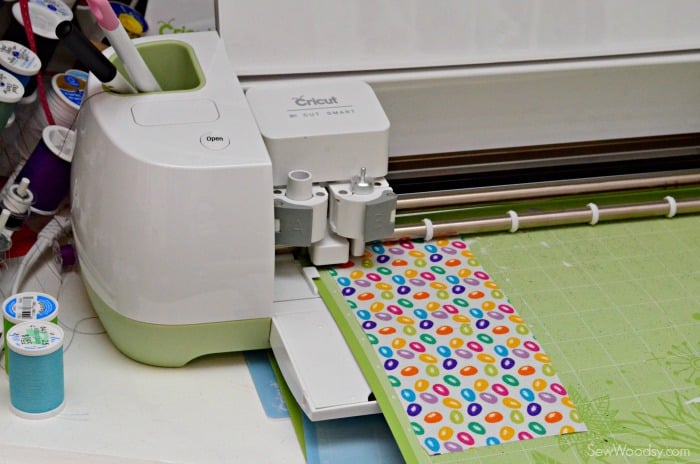 Then place the sticky side down on a standard strength grip mat. Set the dial to "fabric" and press "cut".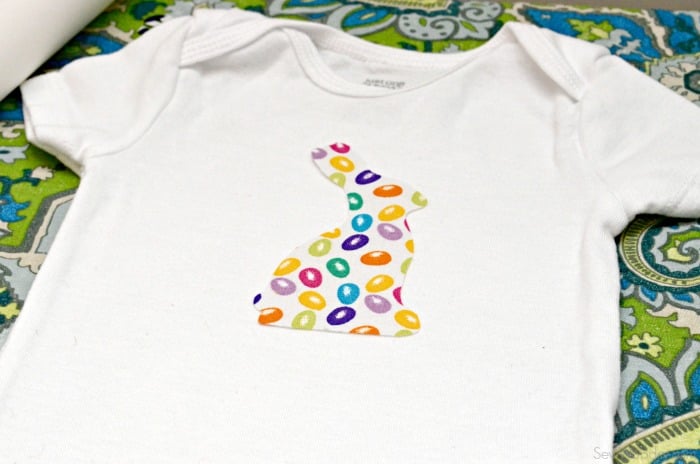 Next, remove the cut out and place it on the shirt.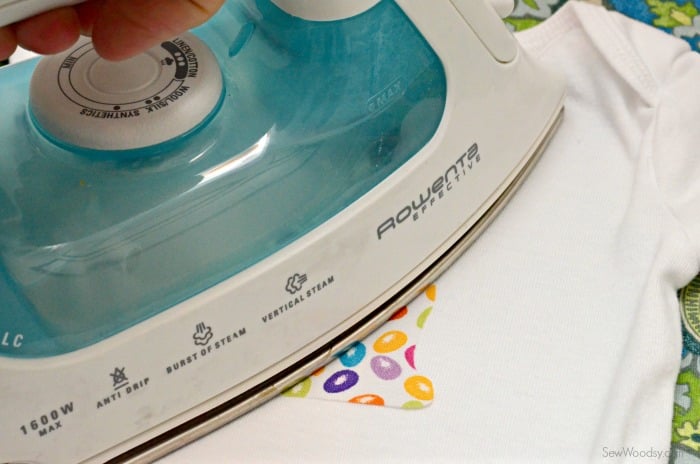 Set your iron to high heat and begin to carefully iron on the fabric bunny.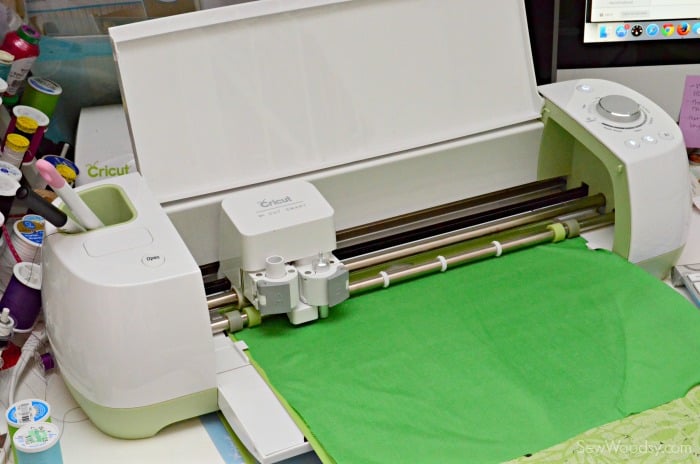 Repeat and do the same with the name, by cutting it on fabric that has been backed with heat-n-bond, and then iron it on.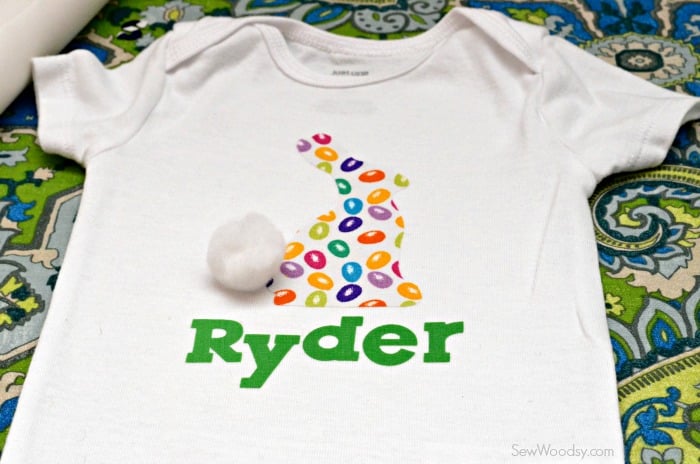 This is what my onesie looked like once the bunny and name were ironed on. I added the pom-pom just to see what it would look like. Not pictured: I simply placed a dot of hot glue on the end of the bunny tale then stuck the pom-pom to the shirt. I've washed and dried this shirt already once and it stayed on without any issues.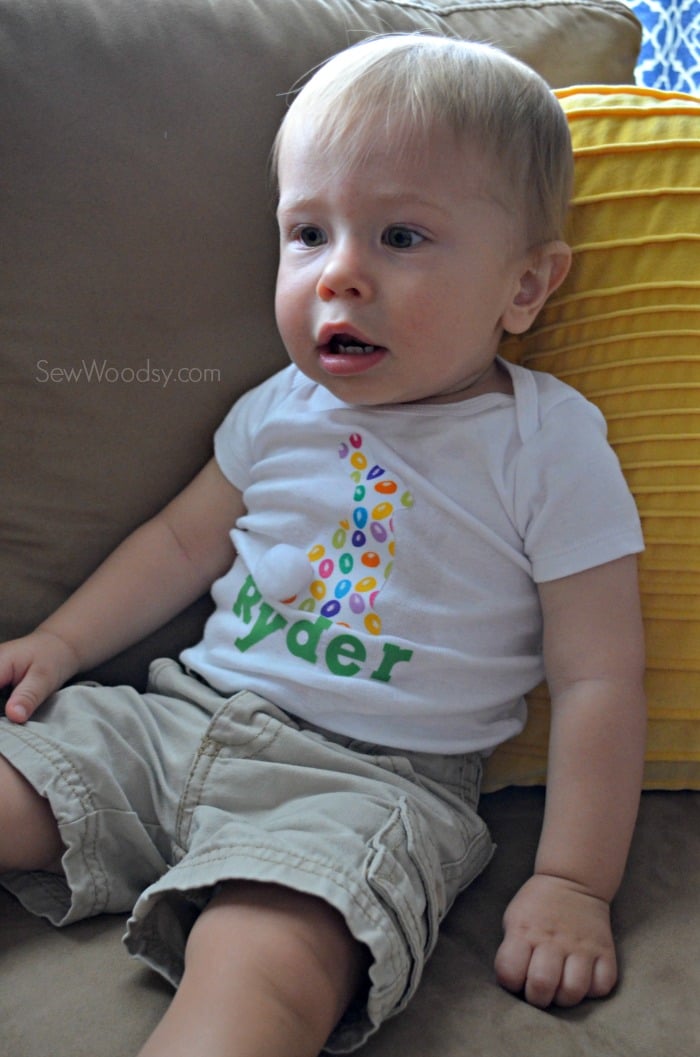 My cute little model… modeling his new DIY Easter Bunny Onesie with his name on it!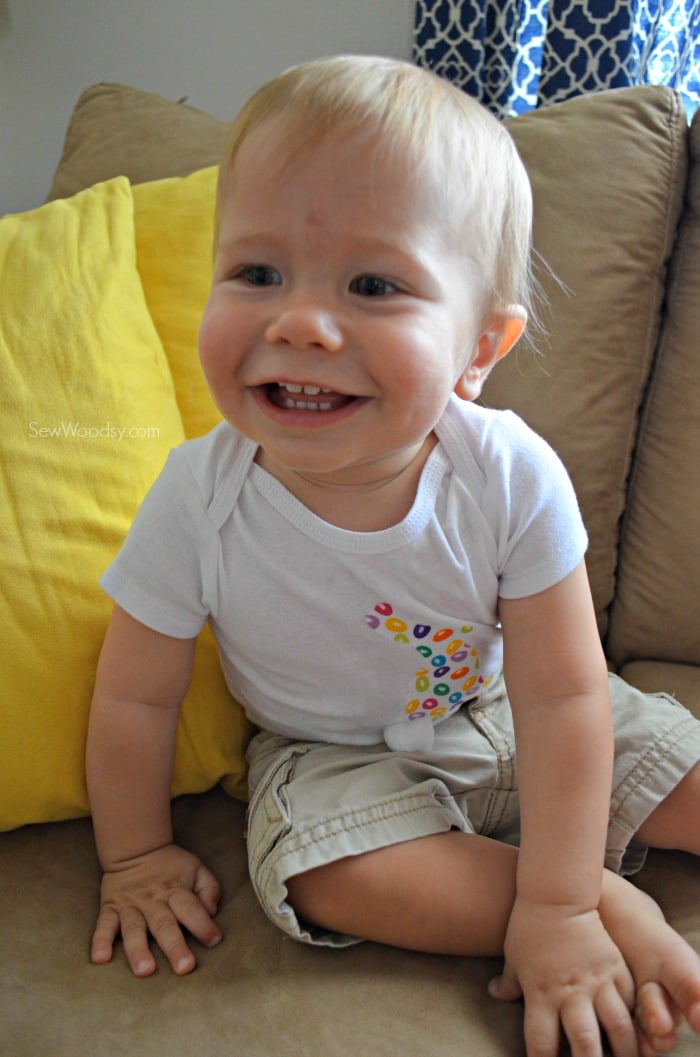 Taking pictures of him these days are almost impossible!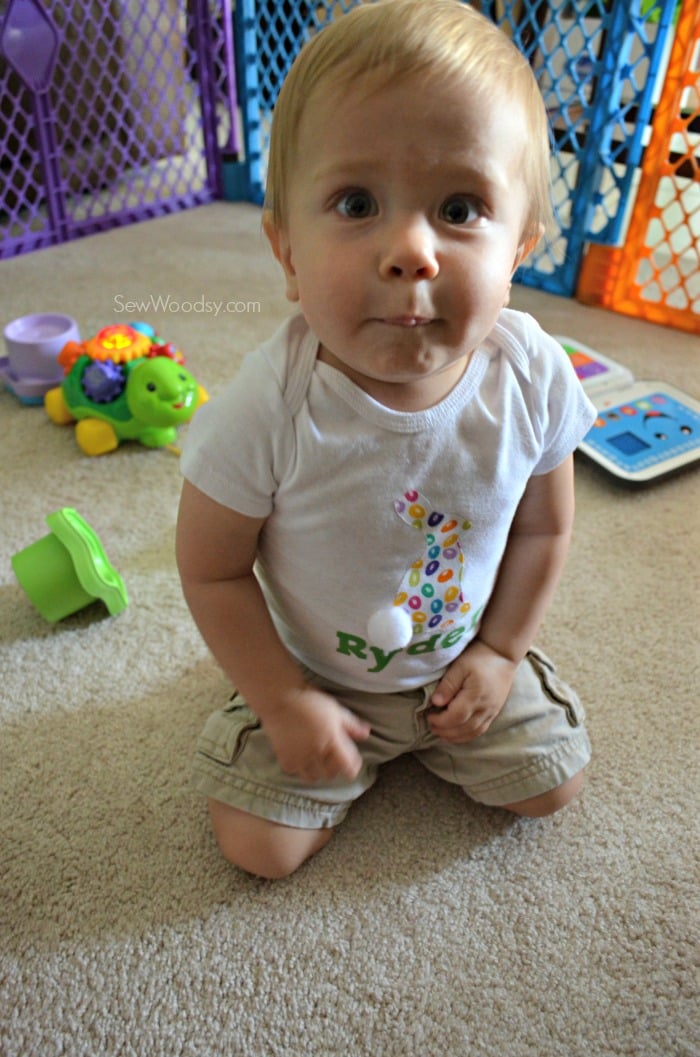 It took him almost 15 minutes before he even noticed the pom-pom attached to his shirt and even then he really didn't play with it!
Disclaimer: There are affiliate links in this post. If you click on the link and purchase I will receive a small percentage of the sale.