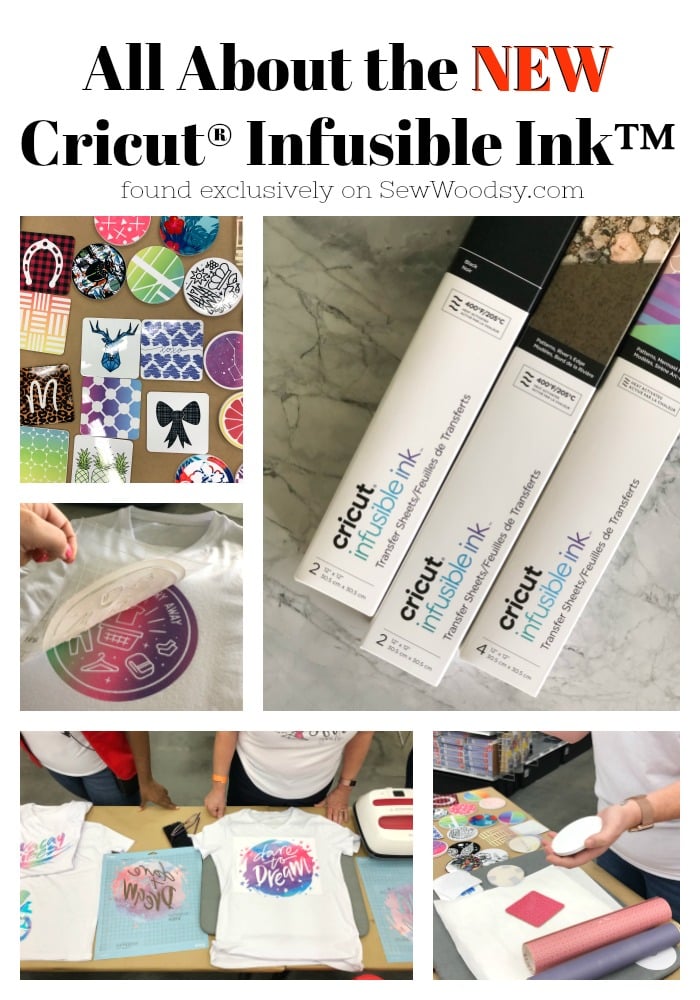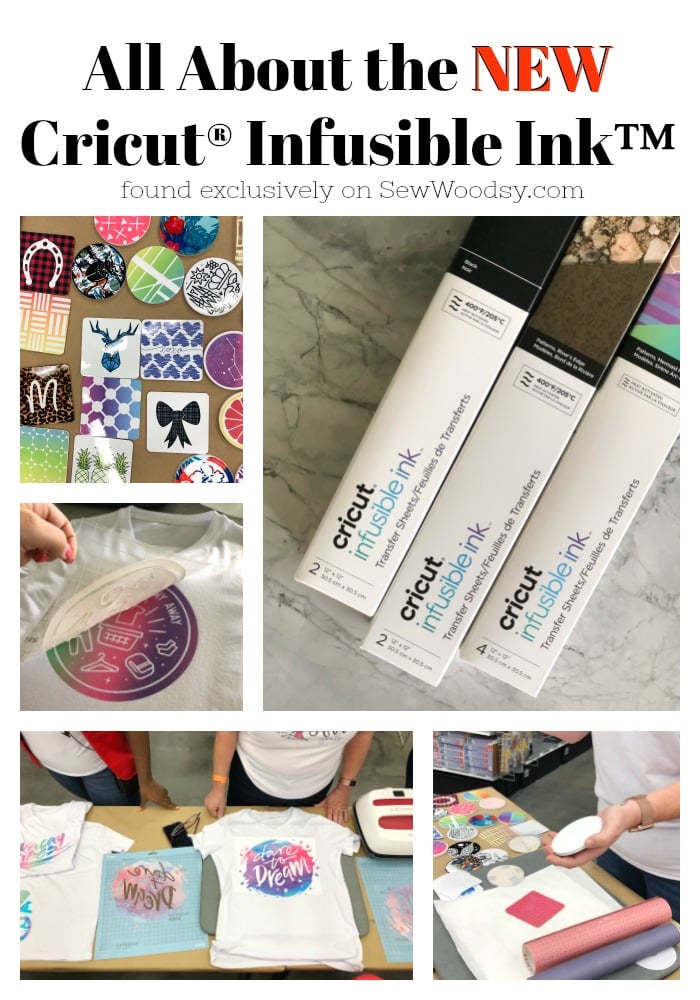 Back in June, Cricut released their latest and greatest product to the DIY/Craft world; Infusible Ink! This is a product like no other. Last month, Cricut visited Orlando to teach consumers just how easy it is to use Infusible Ink. Like most new products–you can be a little intimidated. I was so happy I got to watch and learn how to use this new product. I'm here to share with you today all about the new Cricut® Infusible Ink™ and answer all your questions you might have!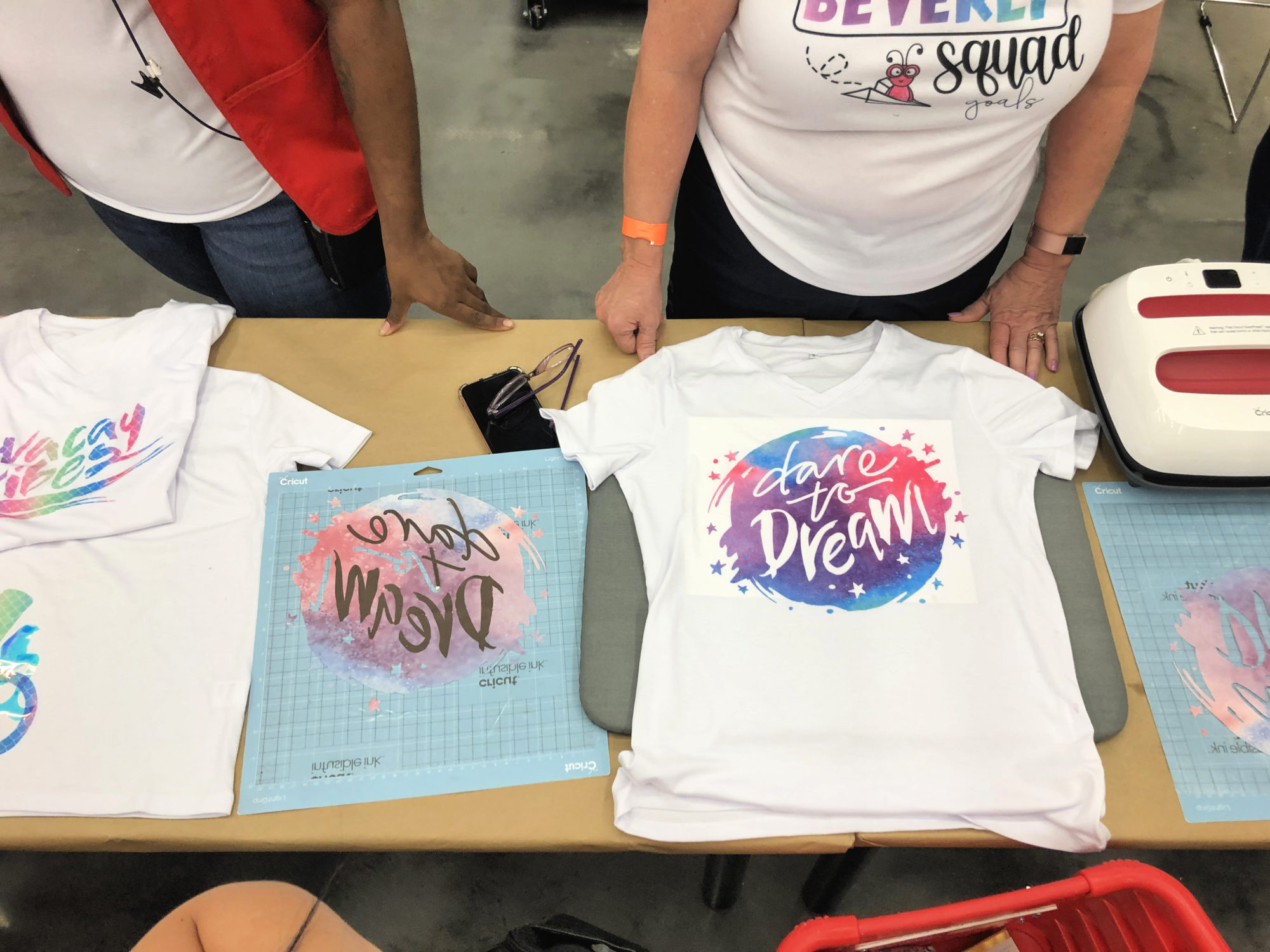 What is Cricut Infusible Ink?
Infusible Ink is an all-new system of Cricut DIY products that make it possible to achieve pro-level, personalized heat transfers on T-shirts and more at home for the first time. Unlike the vinyl or HTV process, where artwork is attached on top of a base material using adhesive, an Infusible Ink transfer becomes one with the material itself.

The results are bright, beautiful, seamlessly smooth transfers that never flake, peel, wrinkle, or crack. The Infusible Ink system includes Infusible Ink Transfer Sheets in a variety of solid colors and patterns and Infusible Ink Pens & Markers to design your own transfer sheet. A growing list of compatible Infusible Ink blanks includes T-shirts, tote bags, and coasters.
So this means you'll never have any flaking, peeling, cracking, or even wrinkling – ever! Because Infusible Ink heat transfers are permanently infused into your base material, they last as long as the project itself. It truly is amazing and a whole new way to DIY!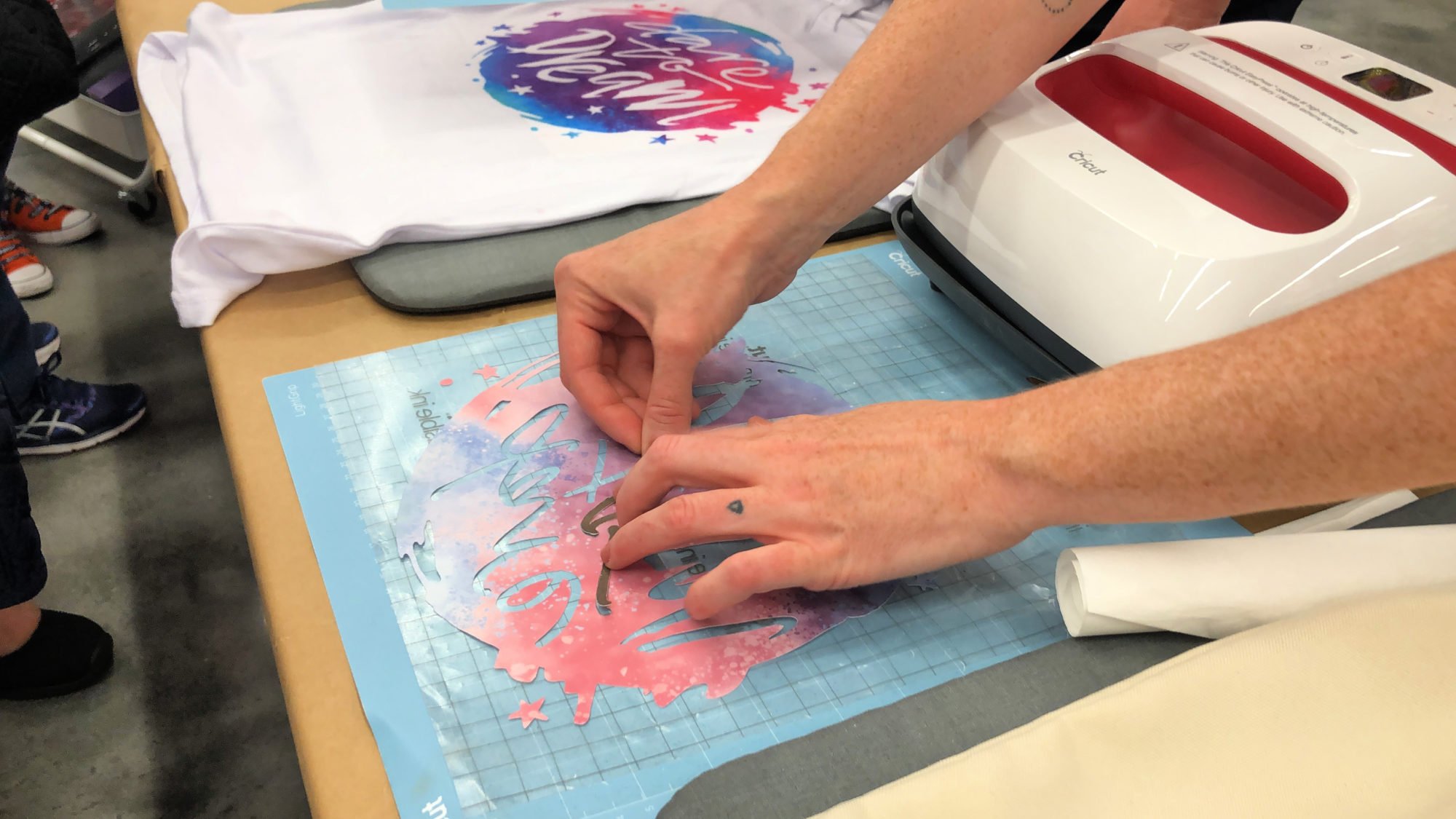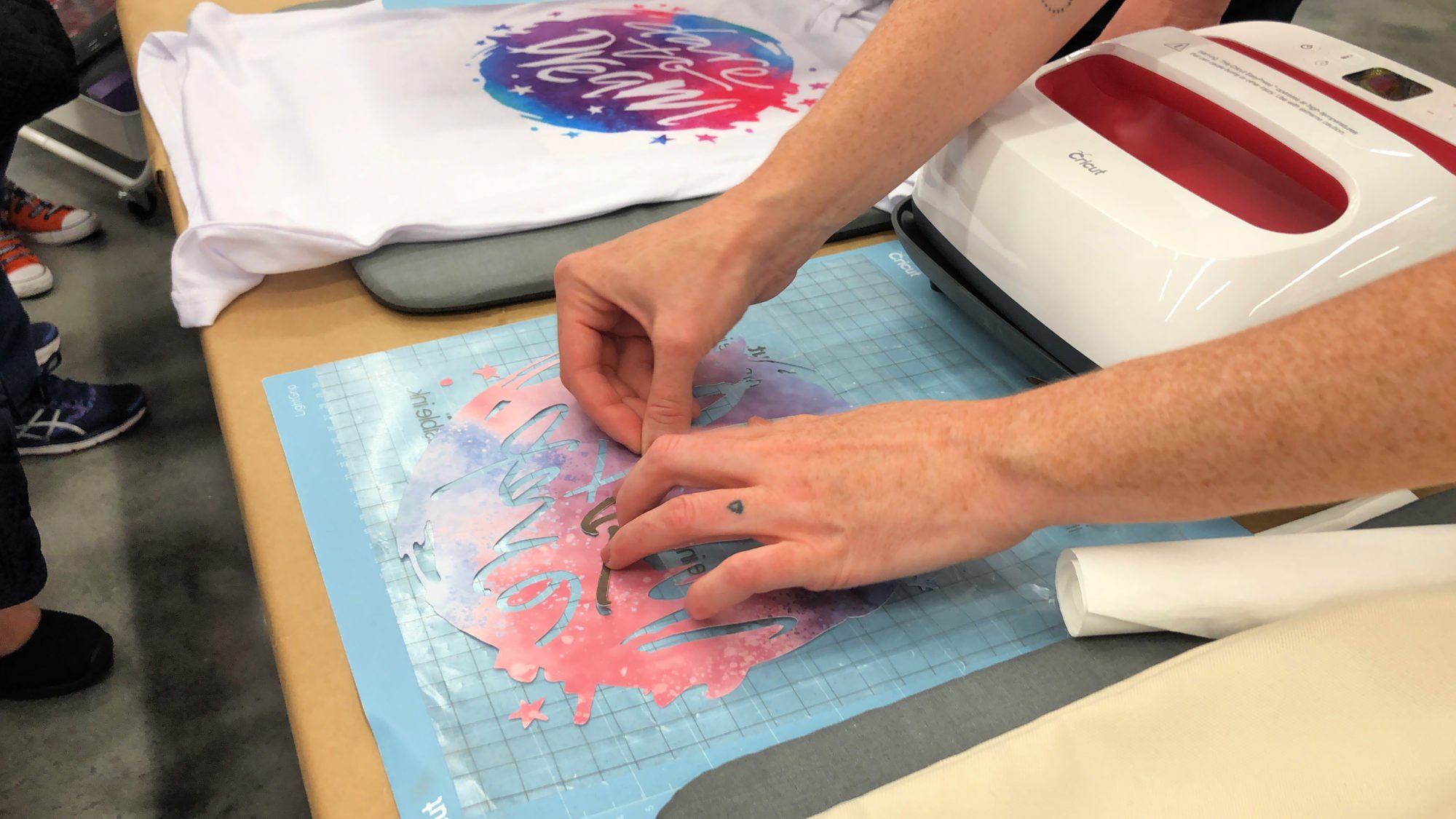 How do you use Cricut® Infusible Ink™ ?
First, you select Infusible Ink Transfer Sheets or Infusible Ink Pens & Markers* and a compatible Cricut blank.
Hop on to Cricut Design Space to create your project. Then cut your Infusible Ink Transfer Sheets, or draw with Infusible Ink Pens & Markers using laser copy paper. Yes, that's correct–you can use store bought laser copy paper to create your projects. I can't wait to let my son create his own shirt with his own drawings!
Last step–Infuse your design into your Cricut blank with the Cricut EasyPress.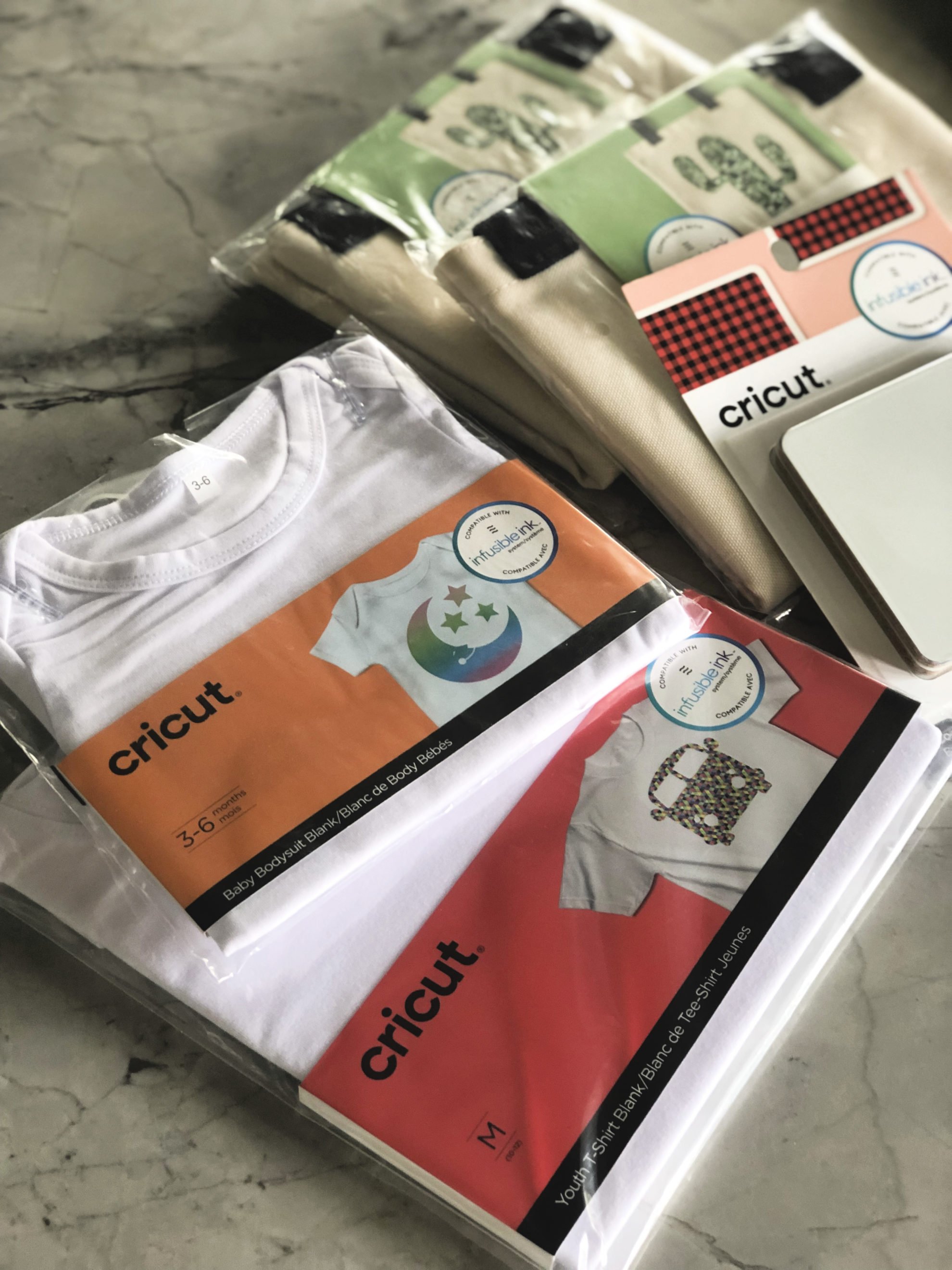 Do you have to use Cricut® blanks with Infusible Ink™?
Yes! It is highly recommended that you use the blanks that have been rigorously tested. They've spent the past 1+ years testing and developing the very best products.

However, I know that not everyone wants to use the Cricut blanks. If you want to use your own blank your shirt needs to be AT LEAST 50% polyester in order for the ink to infuse into your project.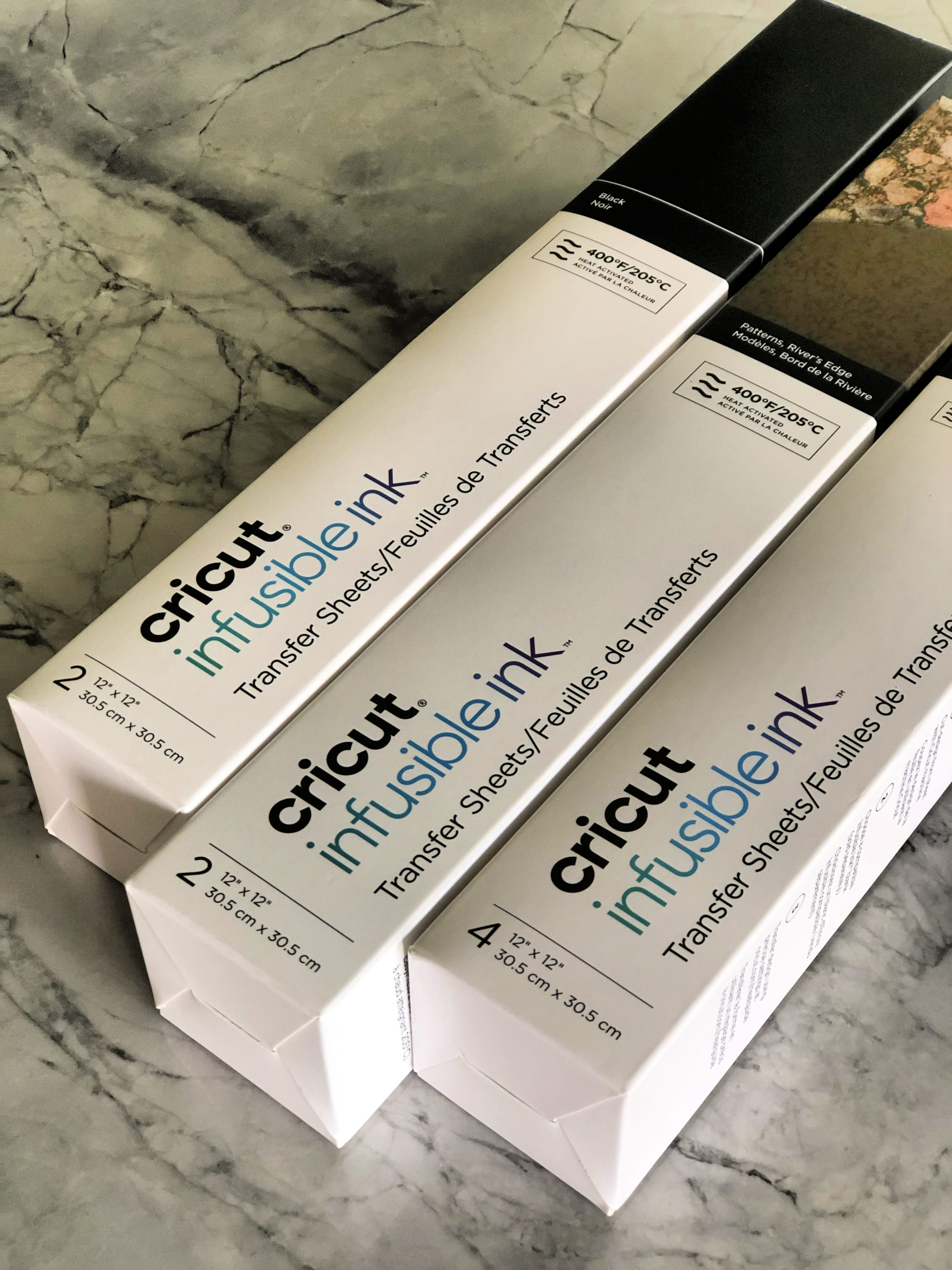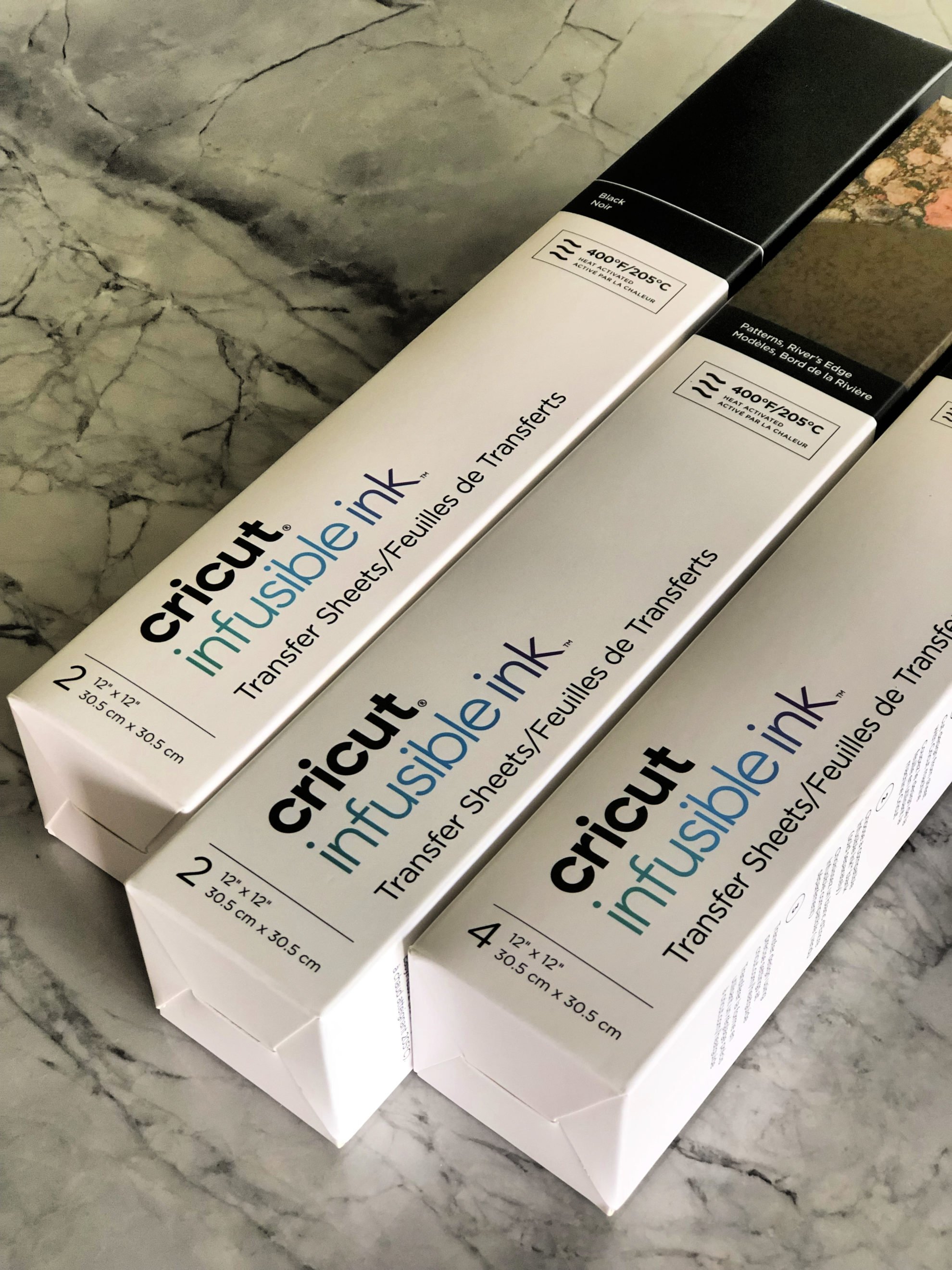 How much is Cricut® Infusible Ink™?
The prices range from. $6.99 – $17.99 depending on what you are looking for. The blanks range from $6.99 for a baby one piece to $9.99 to adult t-shirts, $11.99 bag, and $12.99 for a pack of 4 round ceramic coasters. The Infusible Ink sheets range in price from $12.99-$17.99. The pens are $14.99 and the tape is $6.99. Right now you can only buy Infusible Ink at Michael's Craft Stores. Cricut will be launching the product in their online retail shop in October 2019.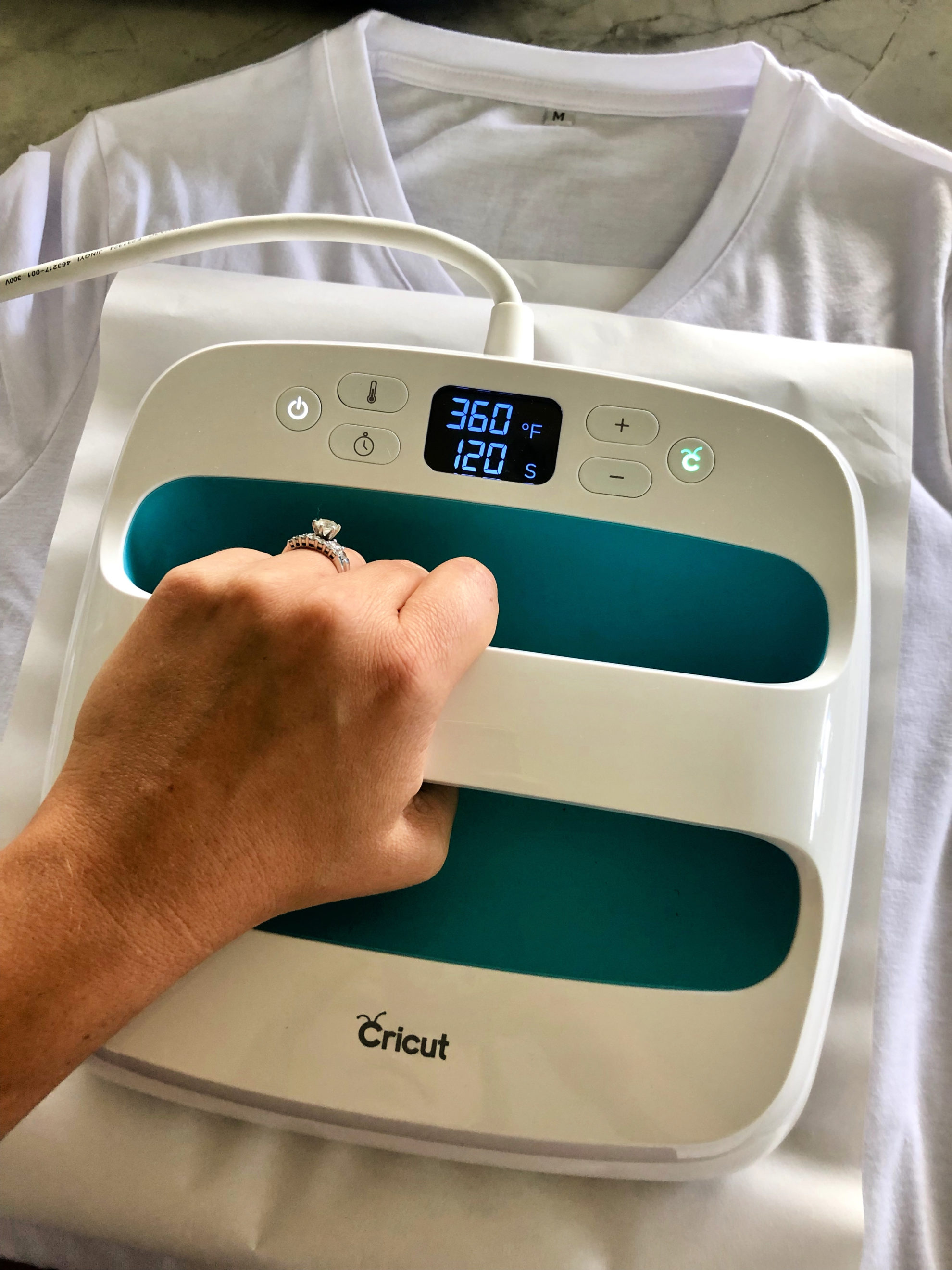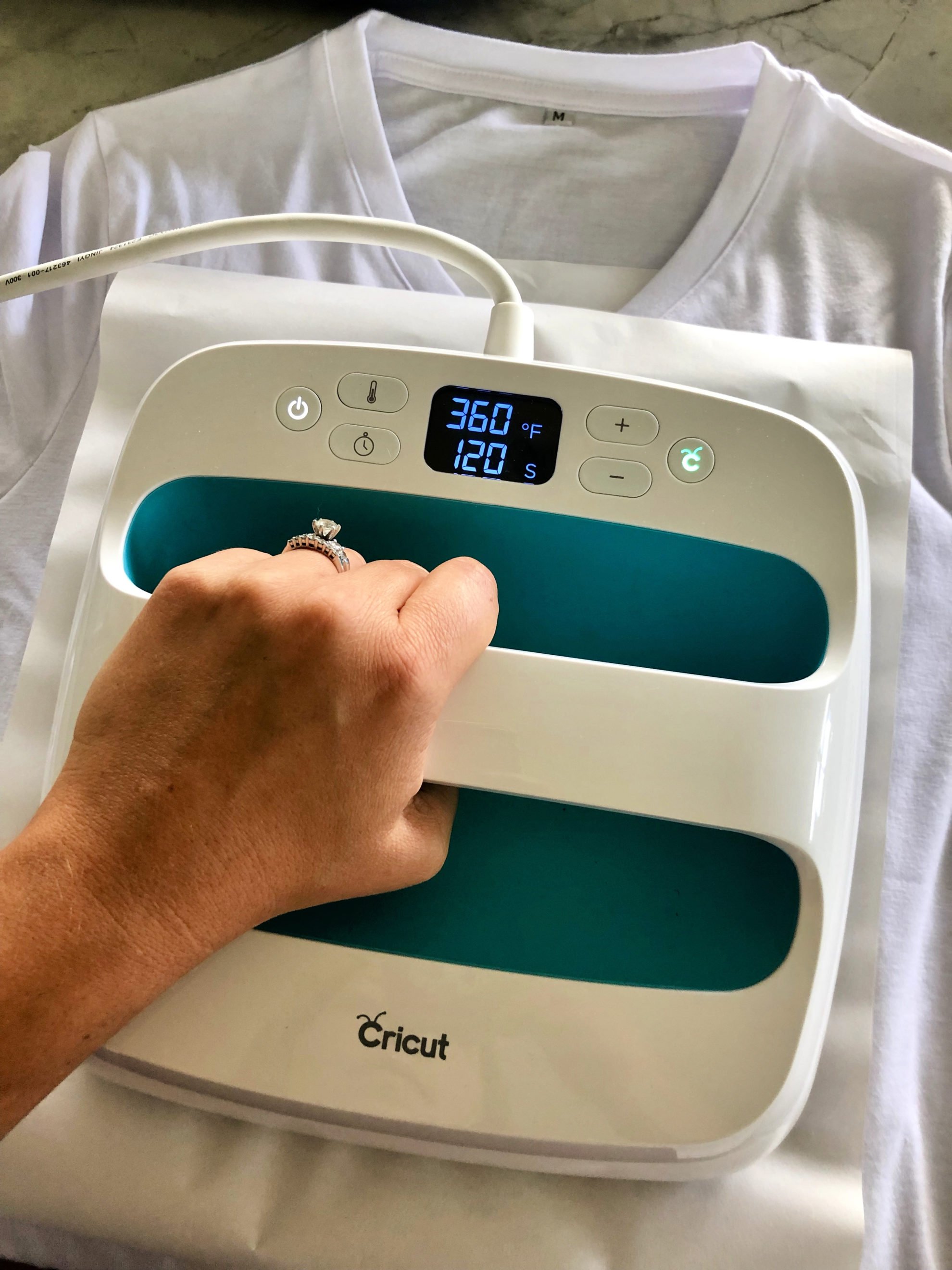 How long do you press Infusible Ink™?
This all depends on the material you are pressing. The team at Cricut has done an amazing job creating the interactive Heat Guide. It will also tell you how long and what temperature to set your project and which Cricut EasyPress to use.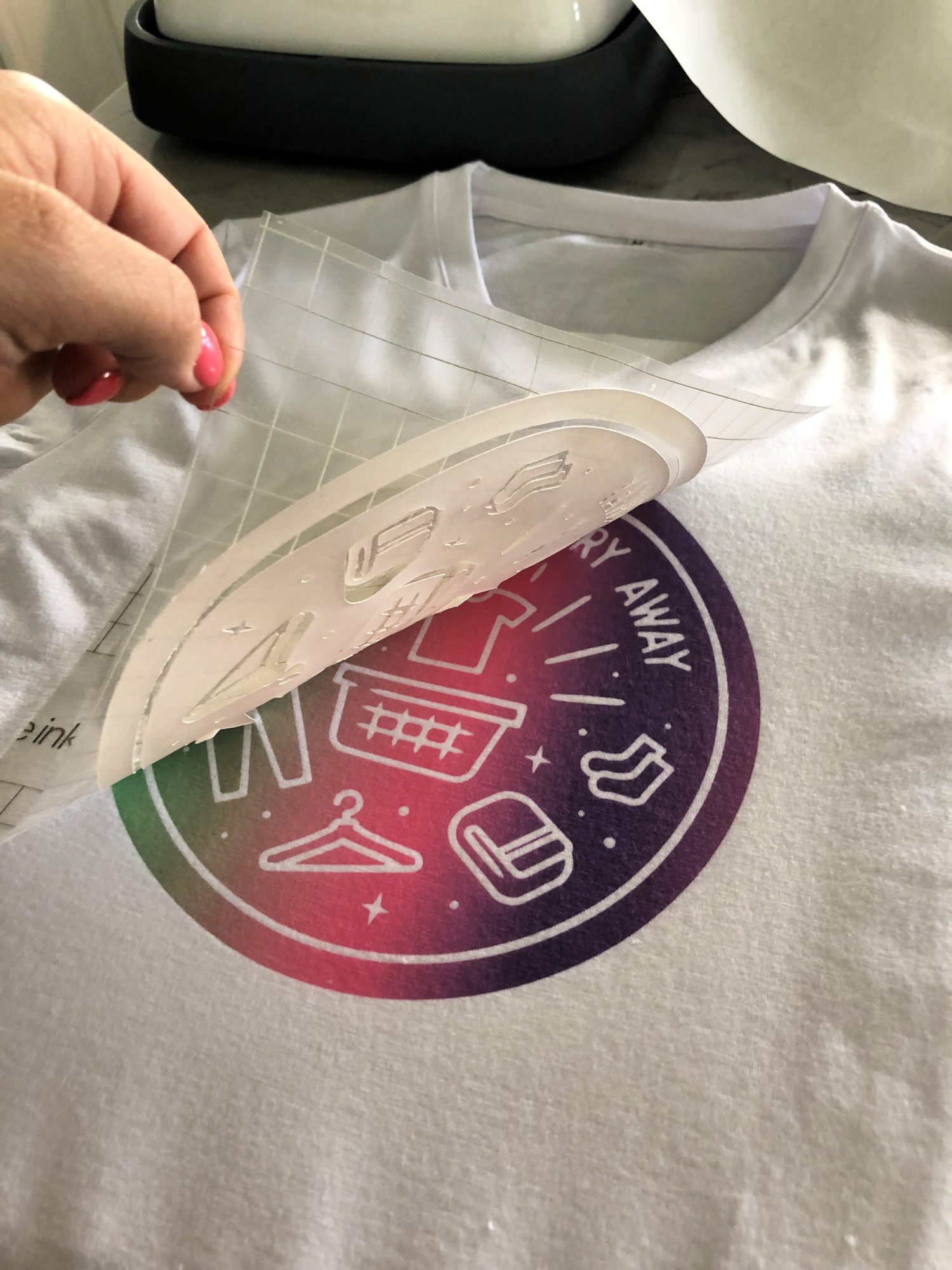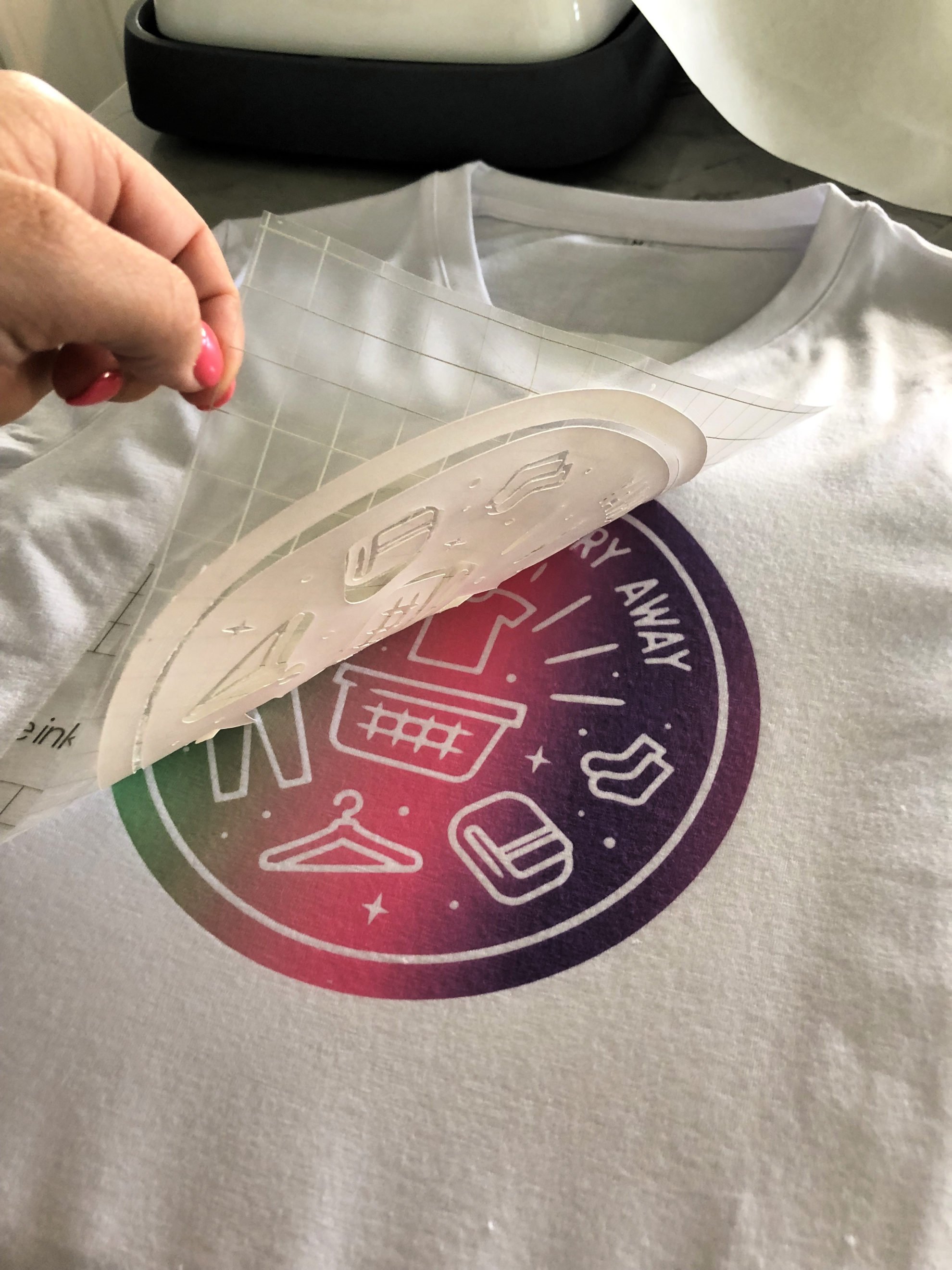 Do I need to mirror Infusible Ink like Iron On Vinyl?
Yes! Just like Iron-On Vinyl you will need to mirror your image before cutting. Applying the transfer sheets is a little different then Iron-On Vinyl because you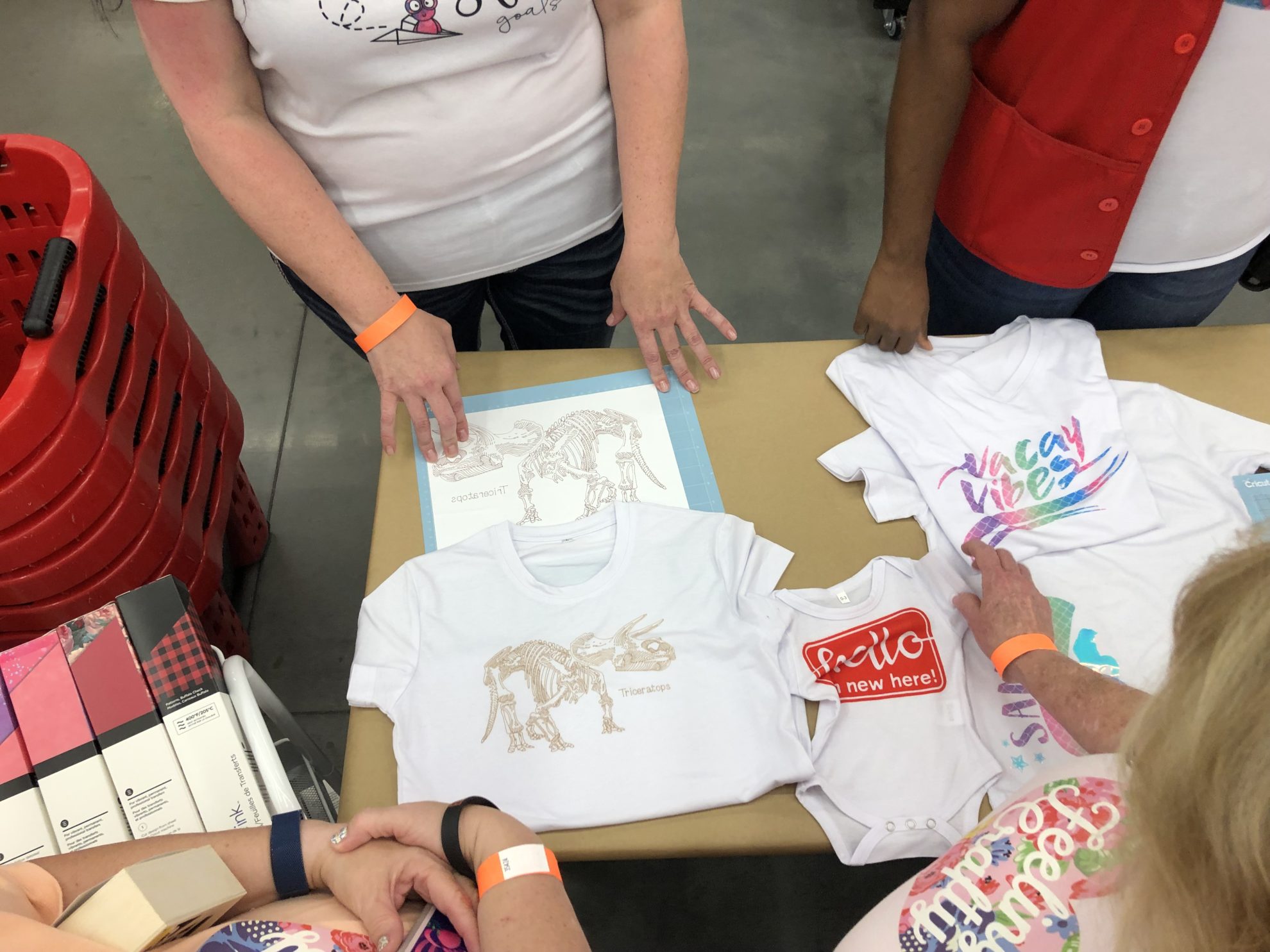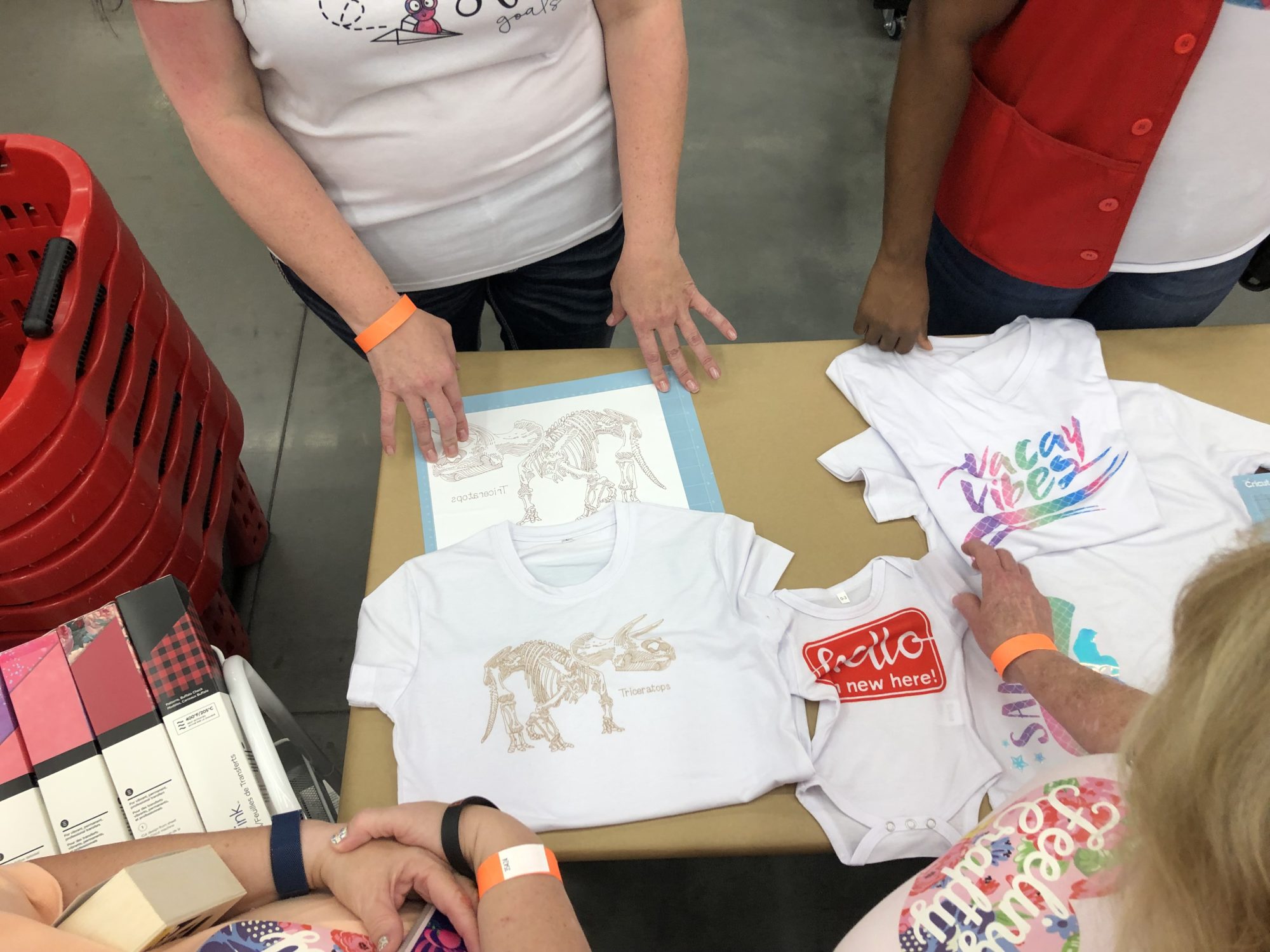 How is Infusible Ink different from heat-transfer vinyl or iron-on?
Unlike the Iron-On Vinyl process, where artwork is attached on top of a base material like a t-shirt, pillow, or bag using adhesive. The Infusible Ink transfer becomes one with the material itself embedding itself into the fibers of the blank. The results are bright, beautiful, seamlessly smooth transfers that WILL NEVER flake, peel, wrinkle, or crack.
Some other differences include:
Iron-on or HTV materials can be applied to almost any surface.
Infusible Ink products must be applied to a compatible Infusible Ink blank.
You can use Iron-On or HTV products on any color garment.
Infusible Ink products work with compatible* white or light-colored fabrics.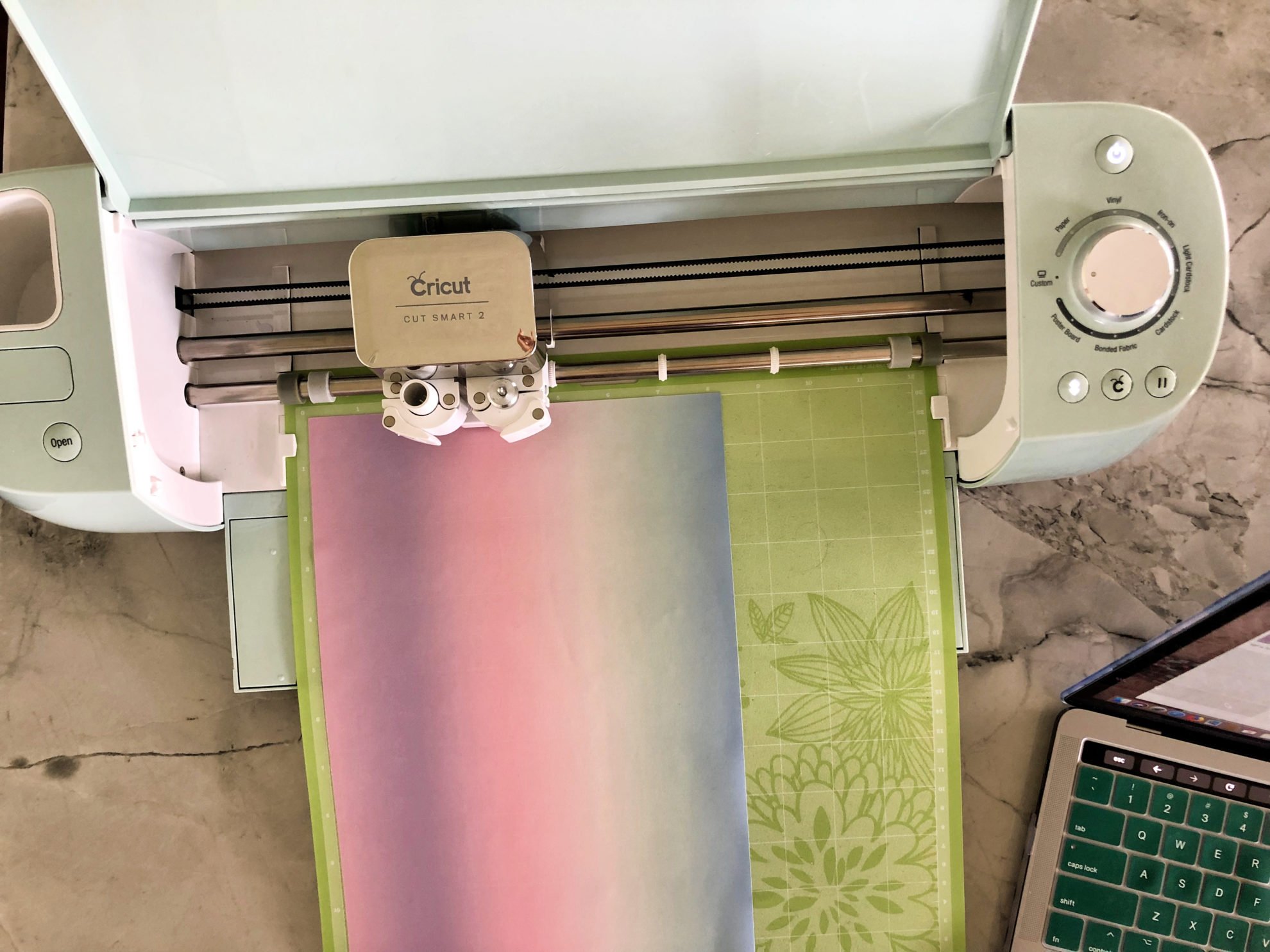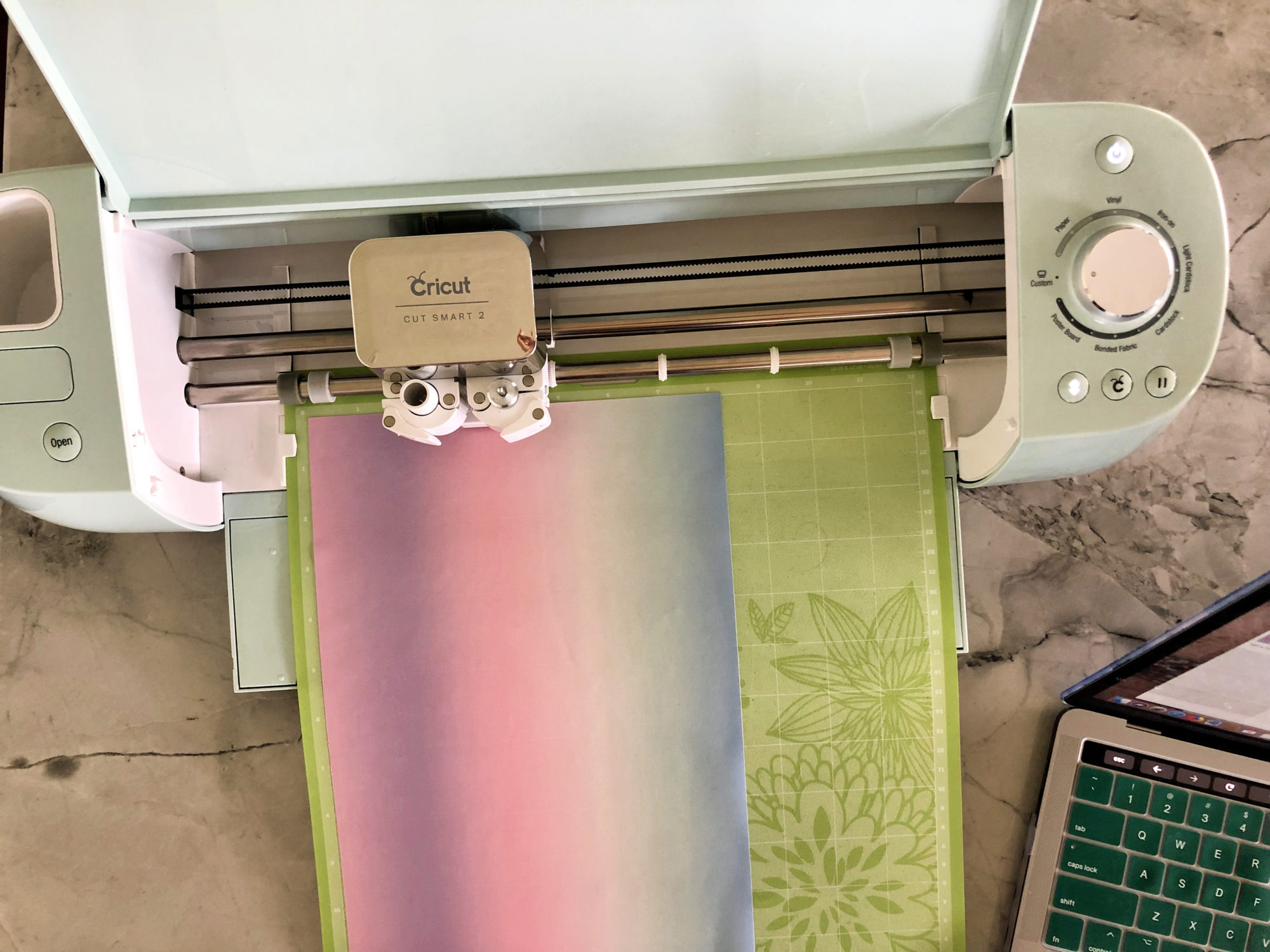 Do you need the Cricut Maker to use Infusible Ink™?
No! Any Cricut Explore or Maker family machine will work with Infusible Ink! If you are using an Explore machine you need to set your smart dial to "custom" and search for "Infusible Ink" found under "Iron On Vinyl" setting in Cricut Design Space.
Do you need a Cricut EasyPress to use Infusible Ink™?
Technically, you do not–however, you have to ensure that whatever you are using to press can have consistent heat throughout all the heating and reach at least 400°F. PLUS can cover your entire surface. You can not press multiple times or else it gives you different colors and you will see exactly where you pressed on multiple times. Essentially creating lines and un-even color.
So with that being said… that's why it is highly recommended that you use an Cricut EasyPress! It doesn't matter if it's the original EasyPress or EasyPress 2 you just need one to be able to create the project.
Current Cricut Deals:
FREE Economy Shipping on orders $99+ to US and Canada. Use code SEPSHIP.
Disclaimer: There are affiliate links in this blog post. That means if you click on the links and purchase something we make a small percentage of the sale at no additional cost to you.