This is a sponsored post on behalf of Cricut. As always all opinions are my own.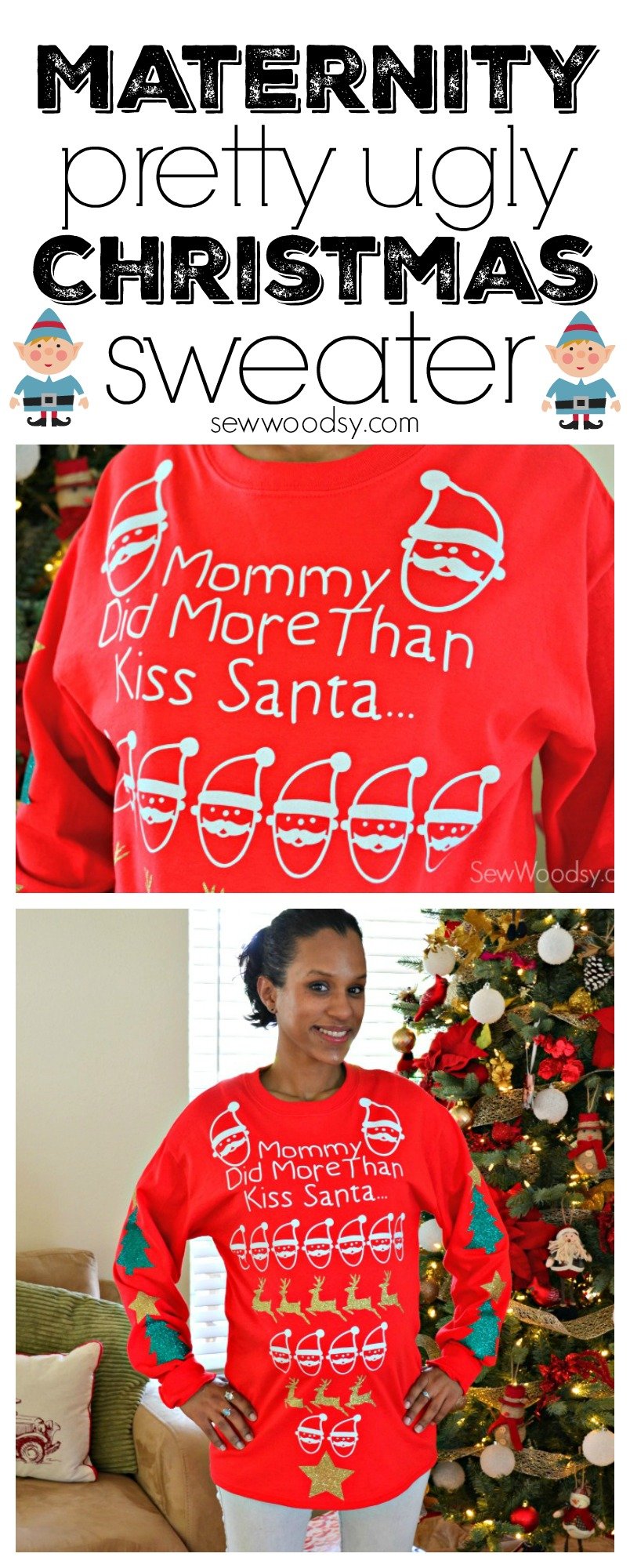 My friends at Cricut challenged me to come up with an ugly Christmas sweater. Now, if you've been reading for the past few years, you are well aware that Jon and I have made some pretty epic ugly sweaters in past years. In fact, I even made Ryder a baby ugly Christmas sweater last year! Since we didn't have any ugly Christmas sweater parties to attend I started asking around. My friend, Whitney, who is 35 weeks pregnant told me she was going to an ugly sweater party and asked for my help and I jumped right into action. I asked her if she had any visions/ideas and she told me to run wild. Well, I did just that. Some may not think it's funny but myself and my friend Whitney thought the phrase and shirt was just hilarious. The shirt took me maybe an hour tops to create from start to finish. I used 100% Cricut Iron-On Vinyl. I didn't add any 3-dimensional items to the shirt. I liked it just how I made it but you could easily start glueing on extra pieces to really jazz it up.
Supplies:
Cricut Design Space
Red Long Sleeve Shirt
Iron & Ironing Board
Muslin Cloth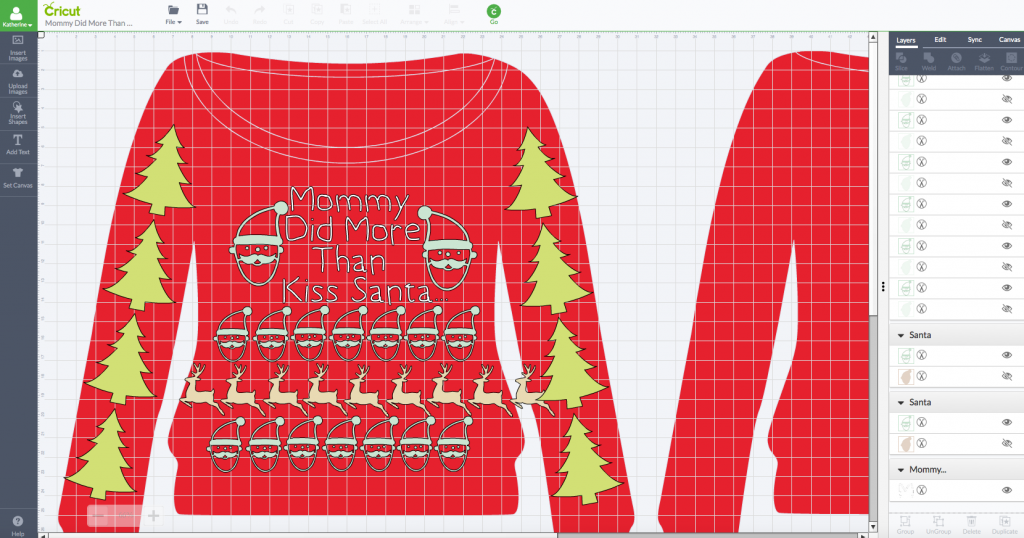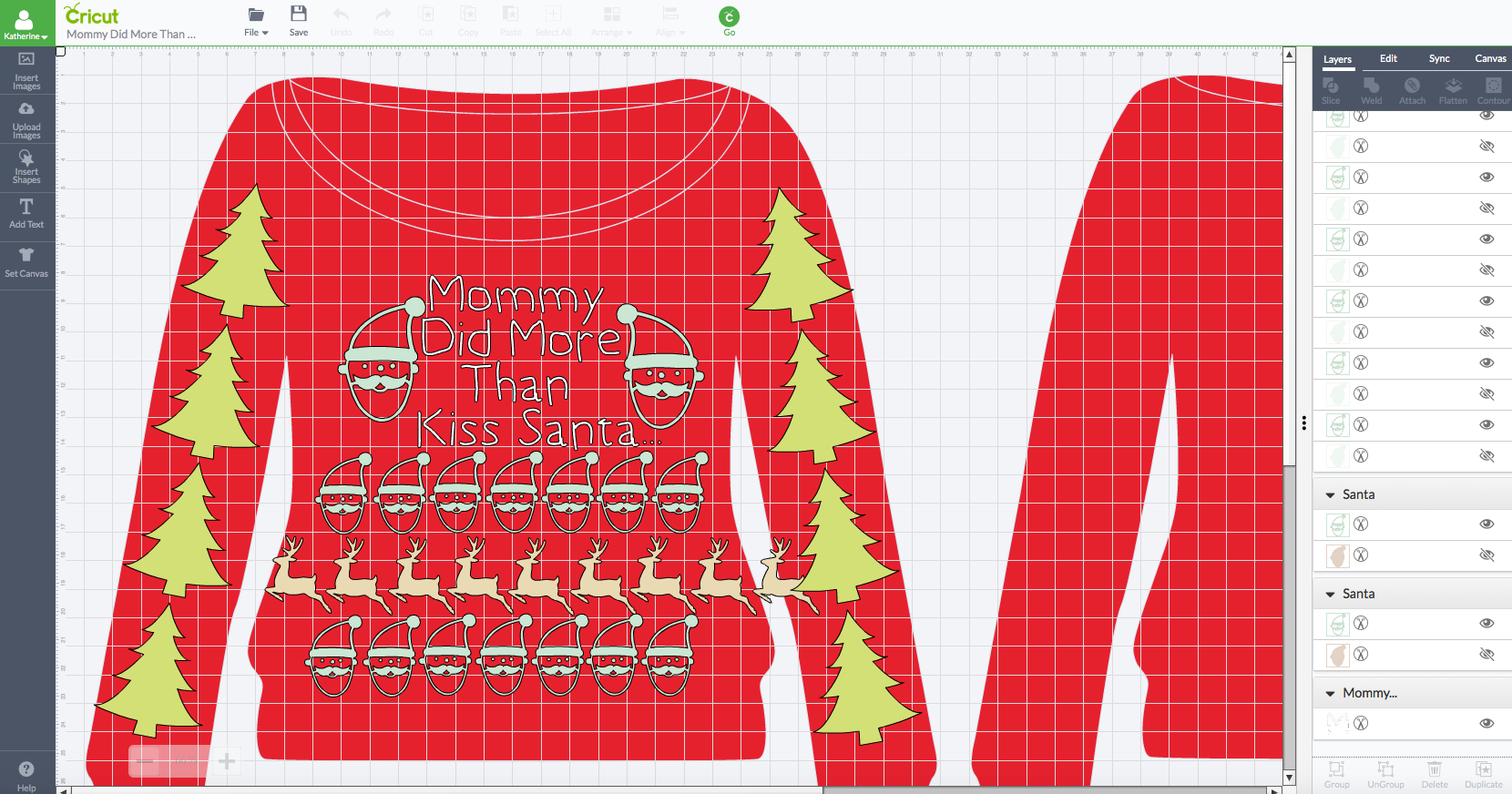 This is what my initial design looked like in Cricut Design Space. I used all images that can be found in the Cricut Design Space Library. I used "5 year old font" which is a system font I downloaded on to my computer for free.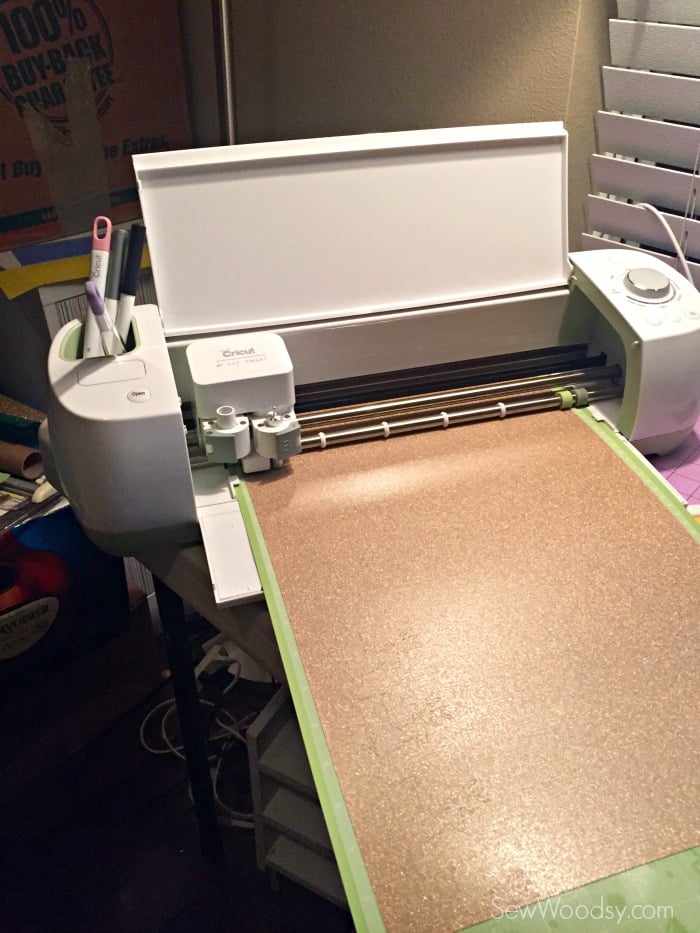 Thankfully, I have a few 12 x 24 Cricut Mat that came in handy for this project! Remember, to "mirror" all images before you cut!!! And since most of my cuts were with glitter you want to select the "custom" setting then click on "Glitter Iron-On Vinyl".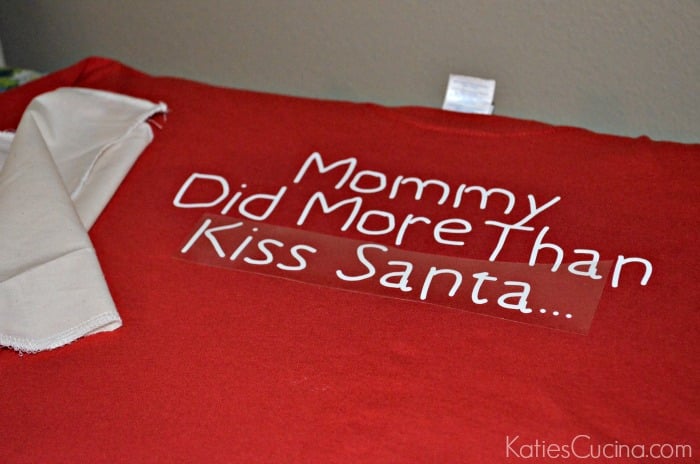 Next, you'll begin placing all the iron-on vinyl on the sweater!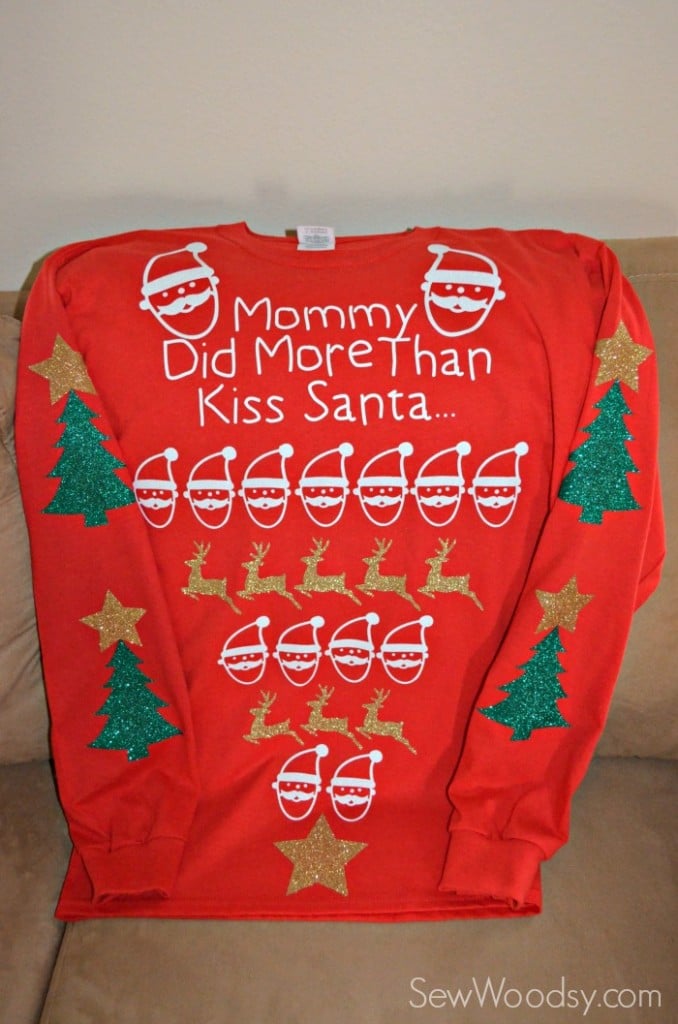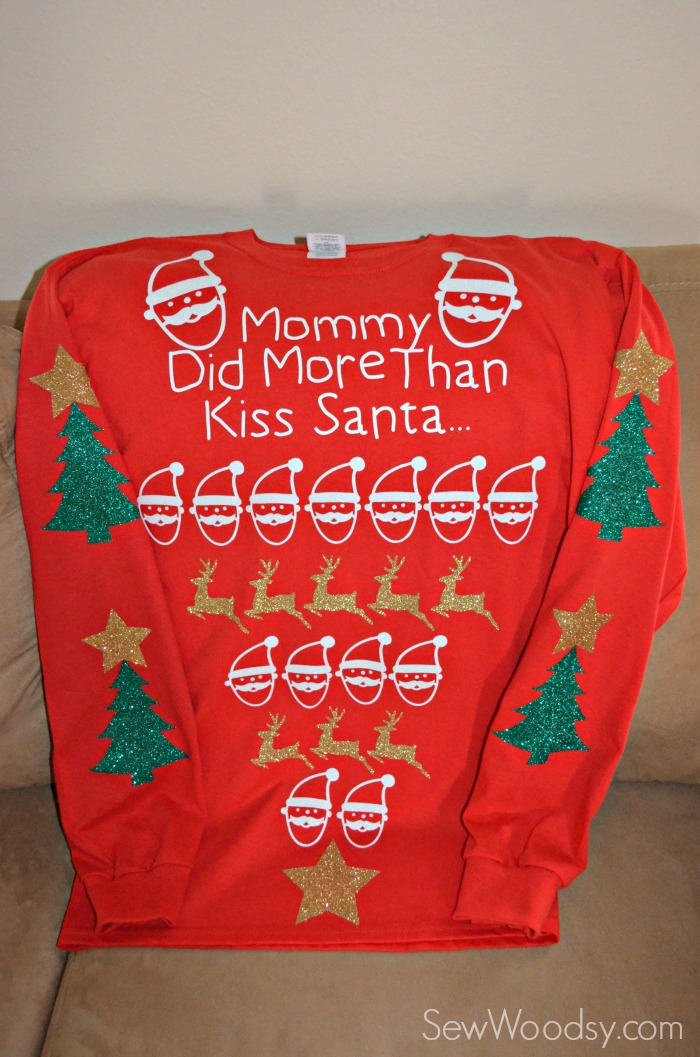 This is who the final "sweater" turned out. Now, I got the idea to do the tree as I was ironing on. What I didn't realize was the placement of the star. I honestly think it makes the sweater all that better.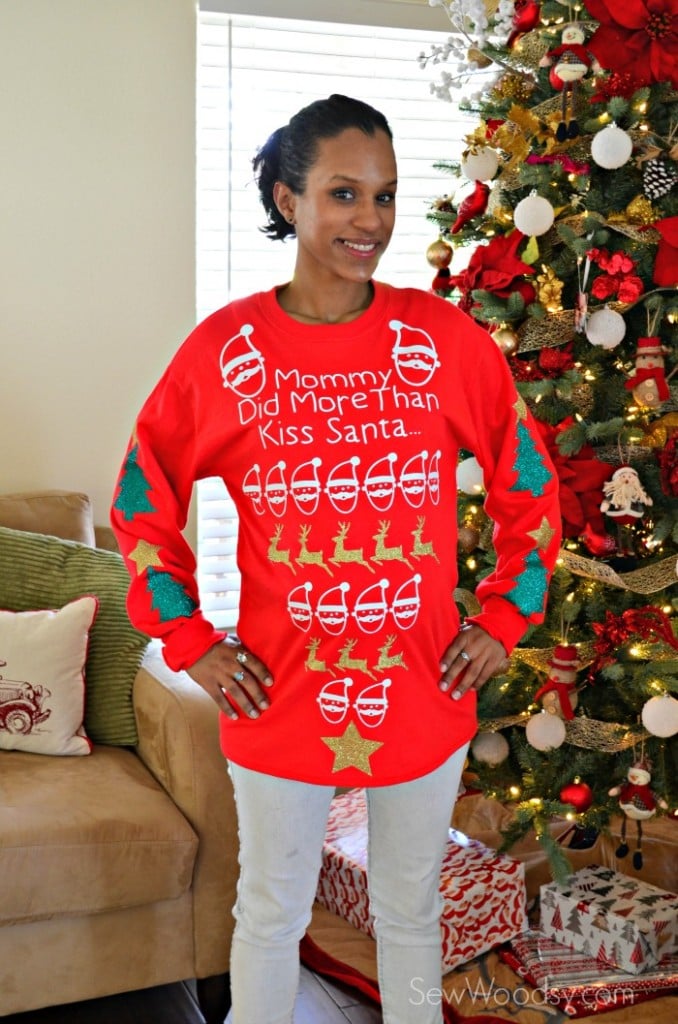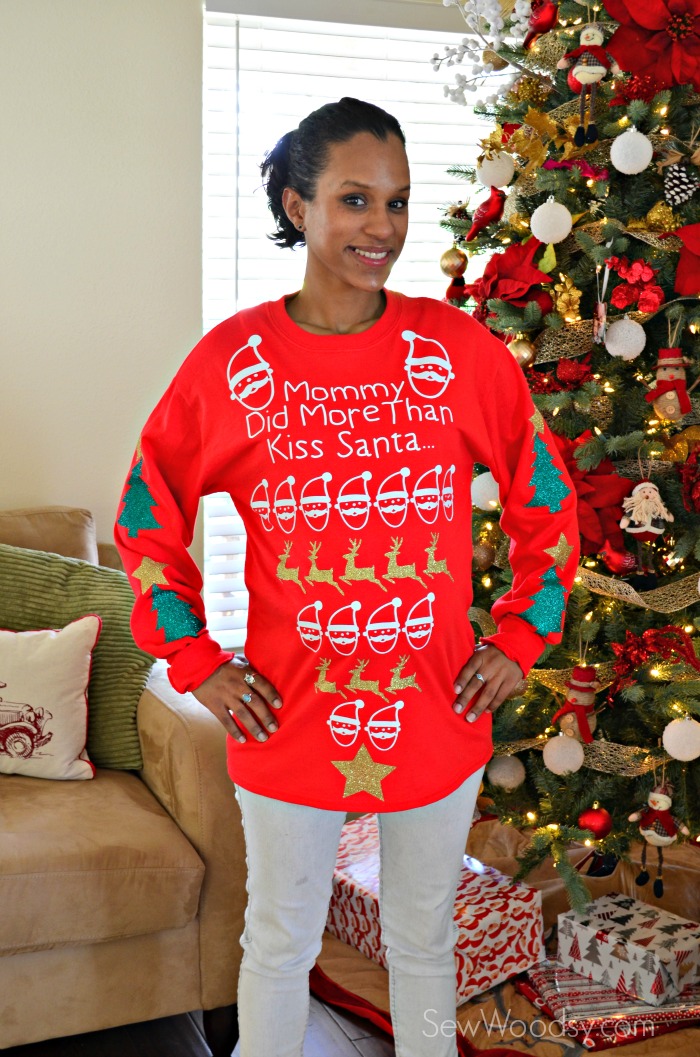 This mommy has a good sense of humor and she couldn't stop laughing!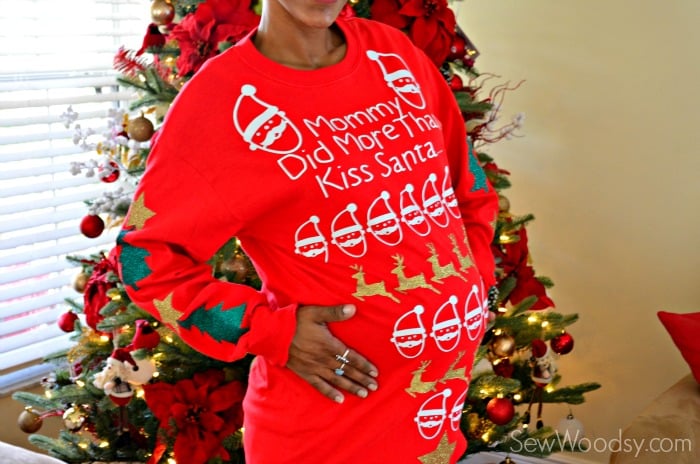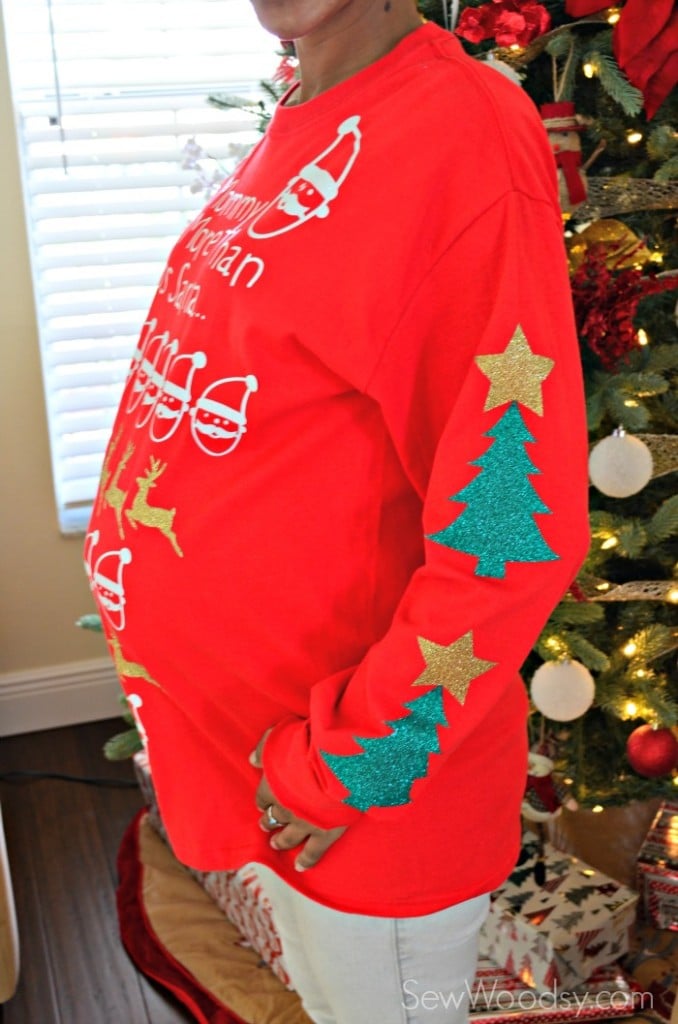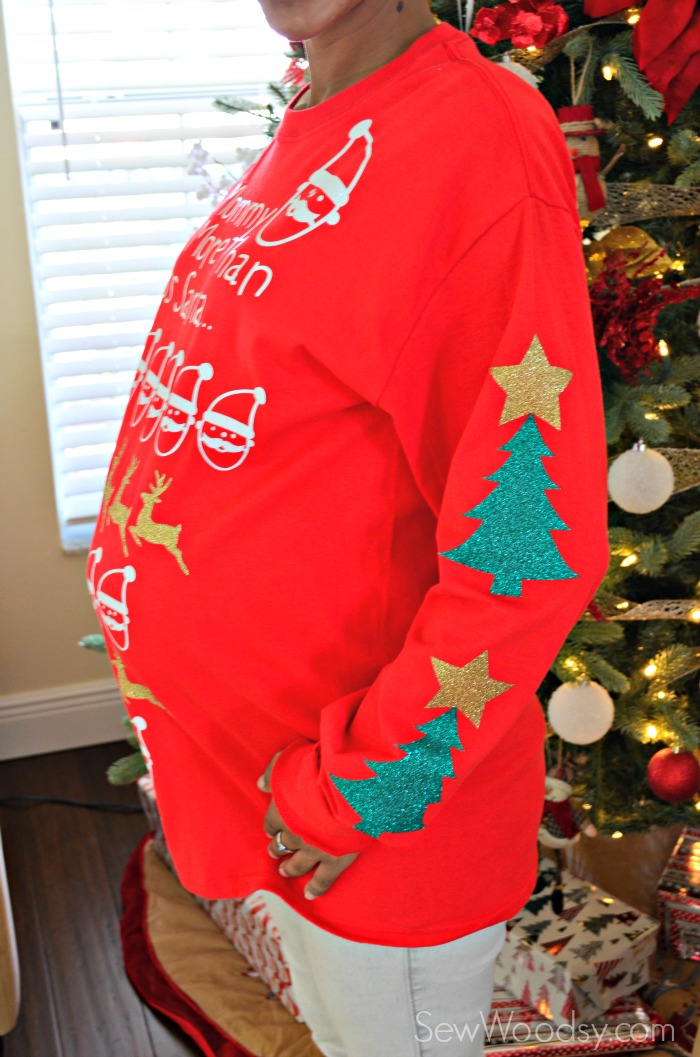 I love the over-sized stars on the trees!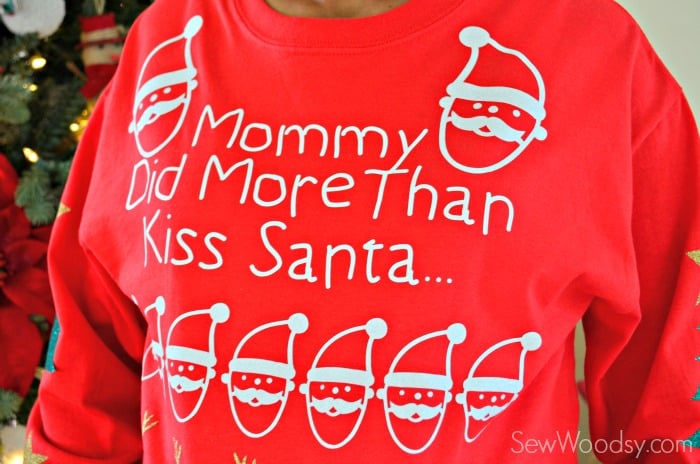 I hope I've inspired you to create a Maternity Pretty Ugly Christmas Sweater! Cricut had there own ugly Christmas sweater contest going on. Make sure you head over to check out the entries and vote for which one you think is the ugliest!