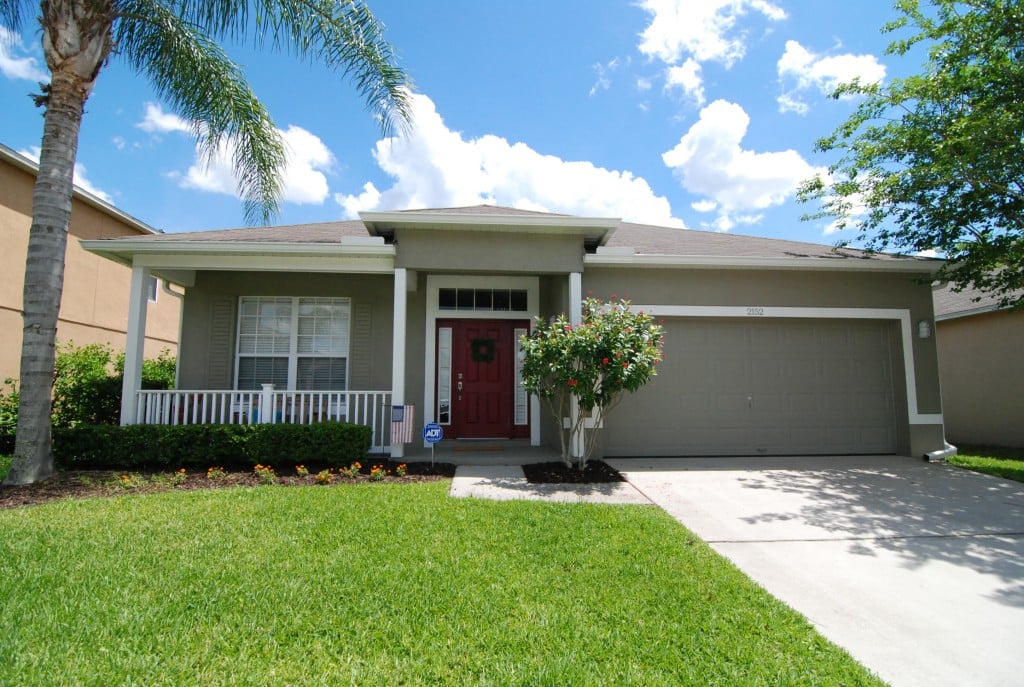 It's closing week on our new house. And in an effort to hold all the excitement a little more I figured I would share photos of our old home. In all the years we've been blogging we've never done a home tour! Ever! Well we did a home story with Homes.com but never shared the full home. I can't believe it. So I'll share our old home and then next week (once we've closed on our new home) I'll share our new home and then each year I'll try to share our home as we update and renovate. Because we can't move into a house and not do anything to it! lol… that's not our style.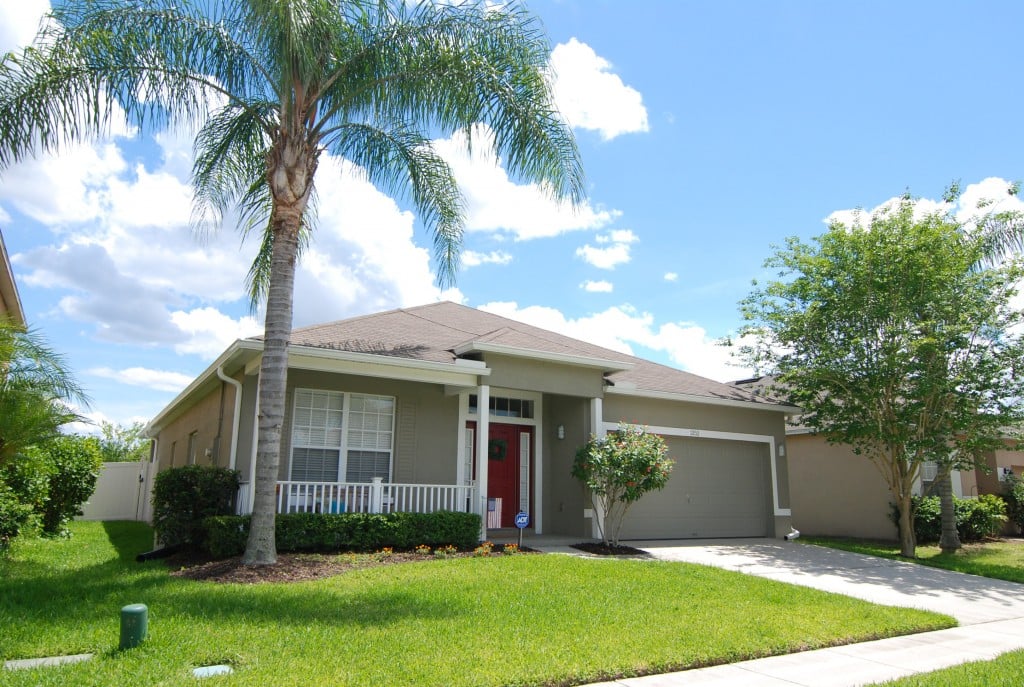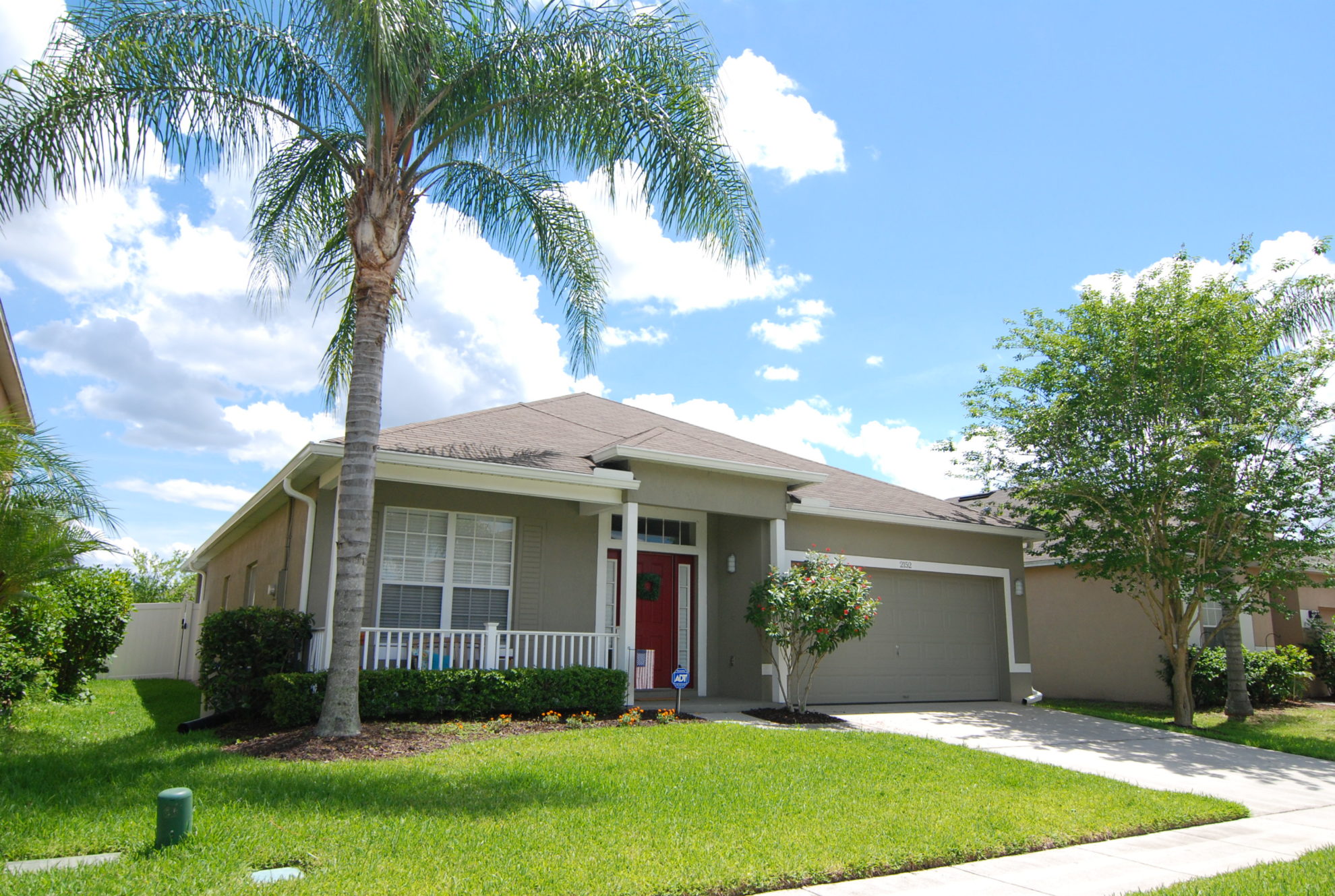 This is what the outside looked like. Similar to what it looked like when we purchased it 6 years ago; although we had ripped out a few trees and re-landscaped it to make it our own. We also painted the house about 2 years ago which made it look brand new again!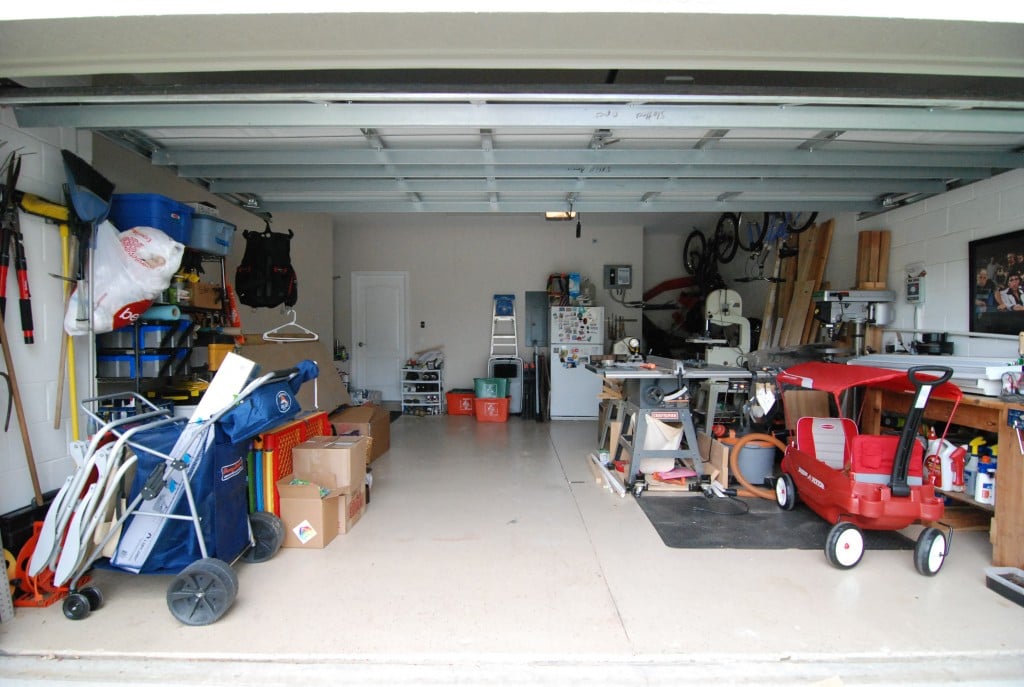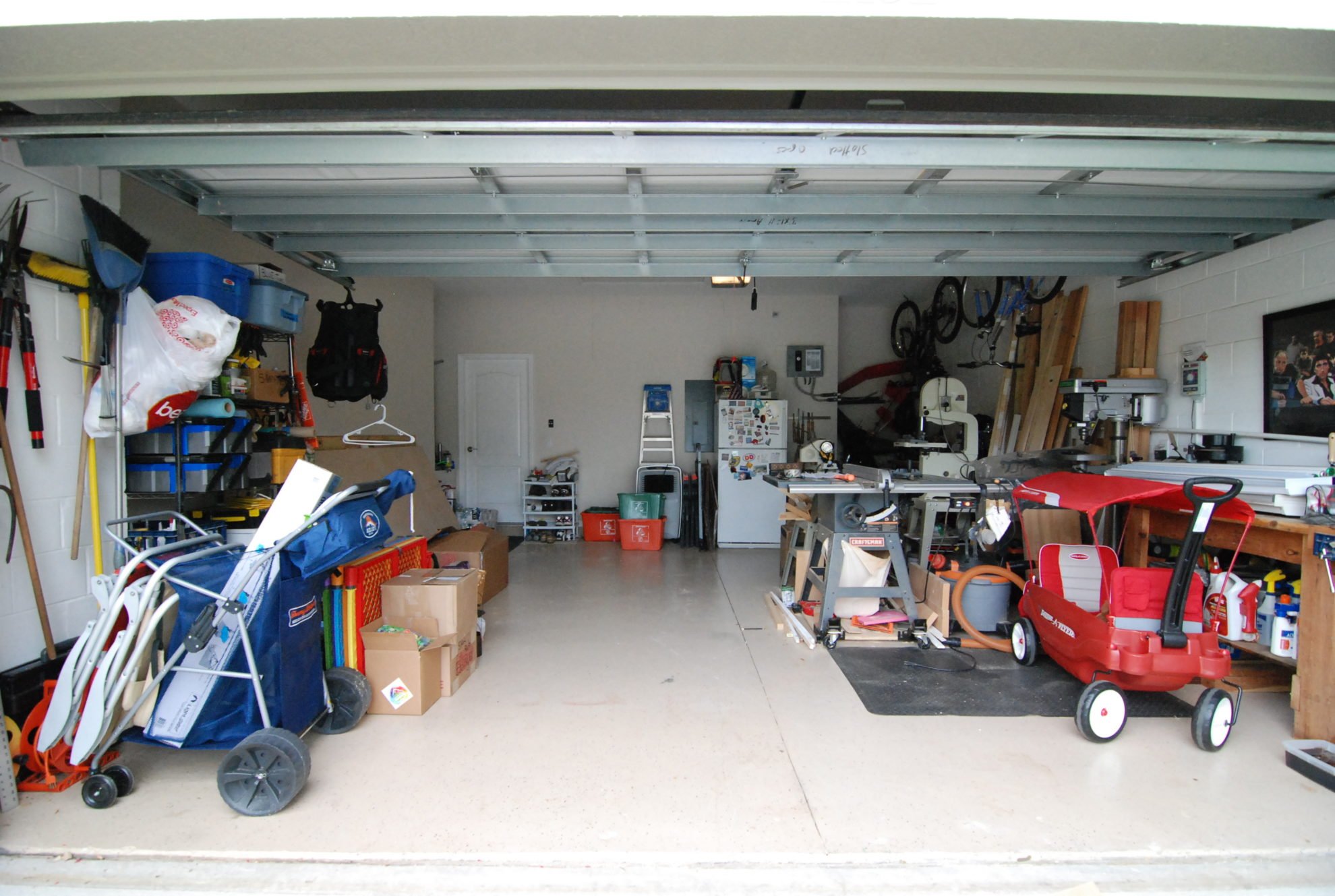 Our messy garage… although this was decluttered in half of what it was currently looking like! Our goal in the next house is to build a better more functioning workshop/garage.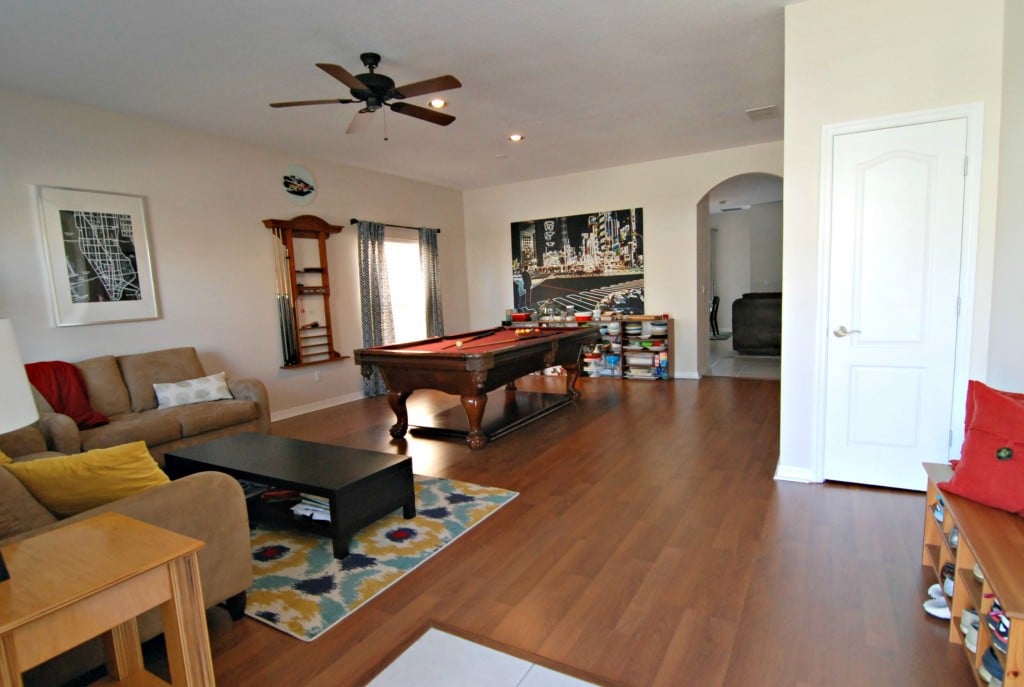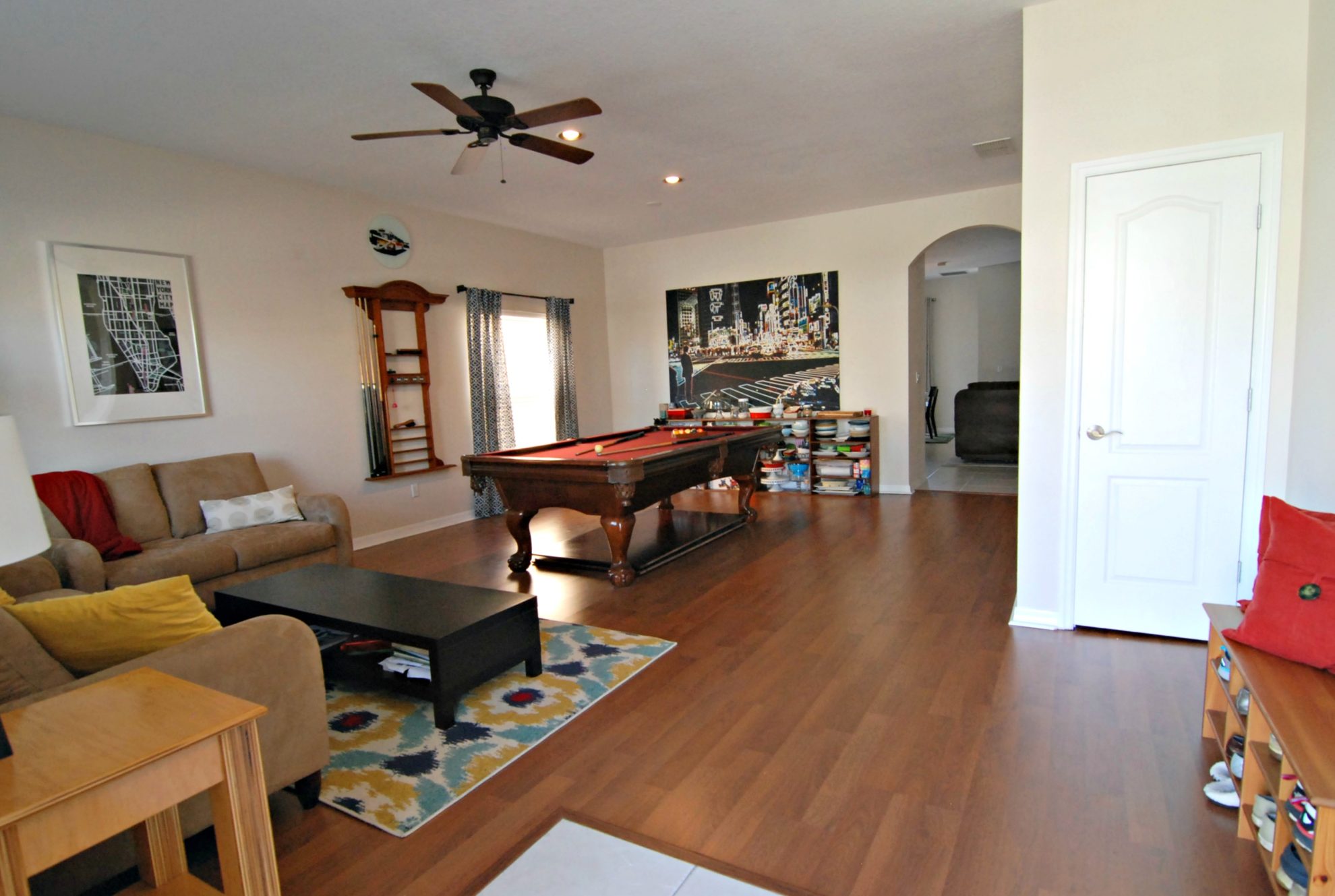 This is the view you would get as soon as you walked into our former home. It had a nice size coat closet that housed just about all of our coats *which is more than you would imagine for Floridians! The pool table was my brother inlaws and we had been holding on to it since he had moved into a smaller place. Luckily he moved into a bigger home a few months prior to use selling our home. So right before Ryder's birthday party we had the pool table moved back to his house. So this is what it looked like prior to the pool table being moved.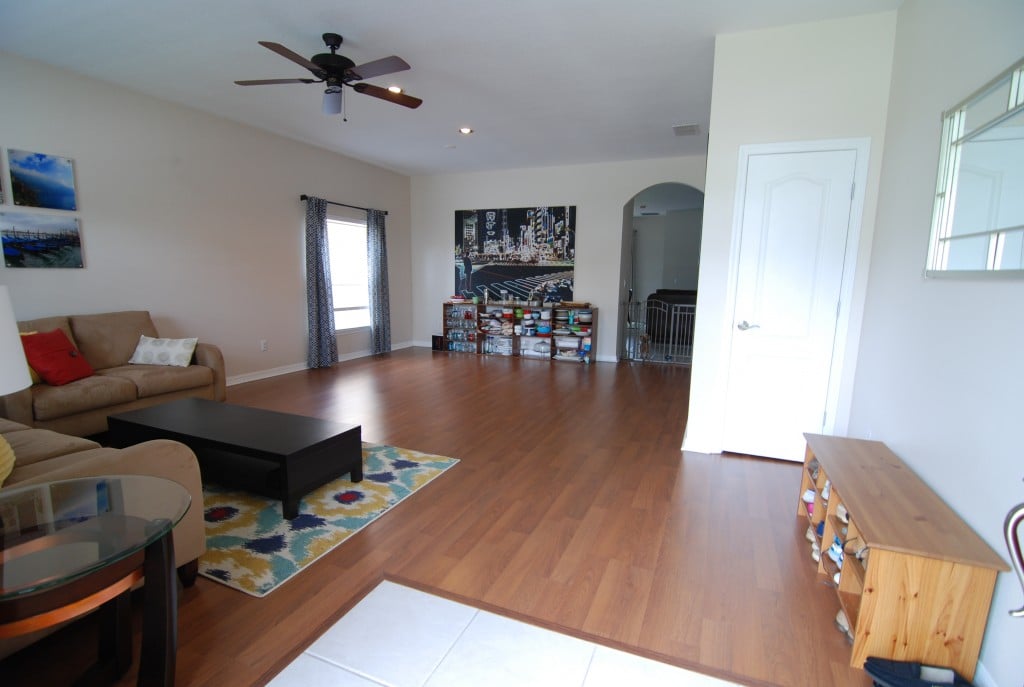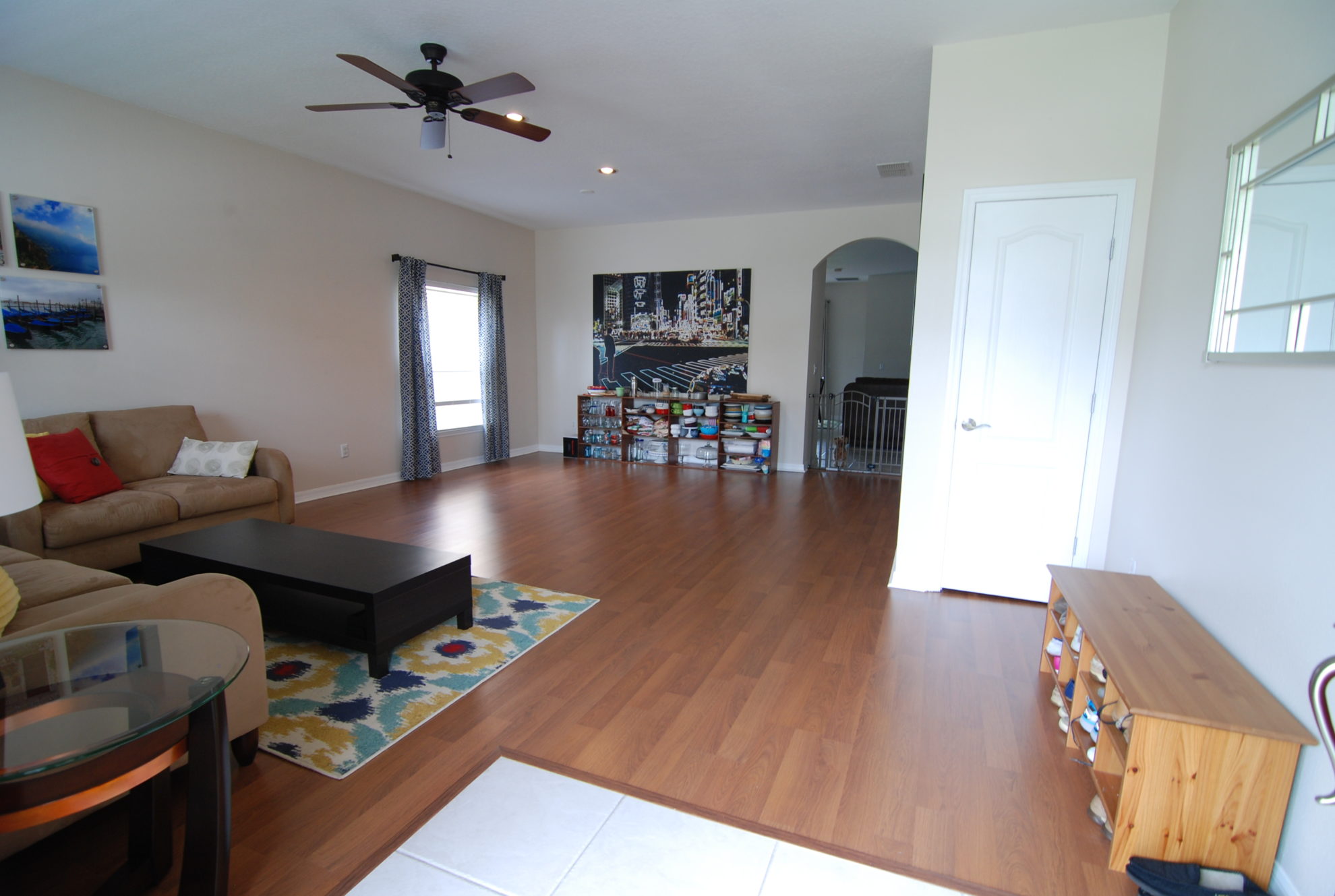 And this is what it looked like in the entryway once the pool table was moved!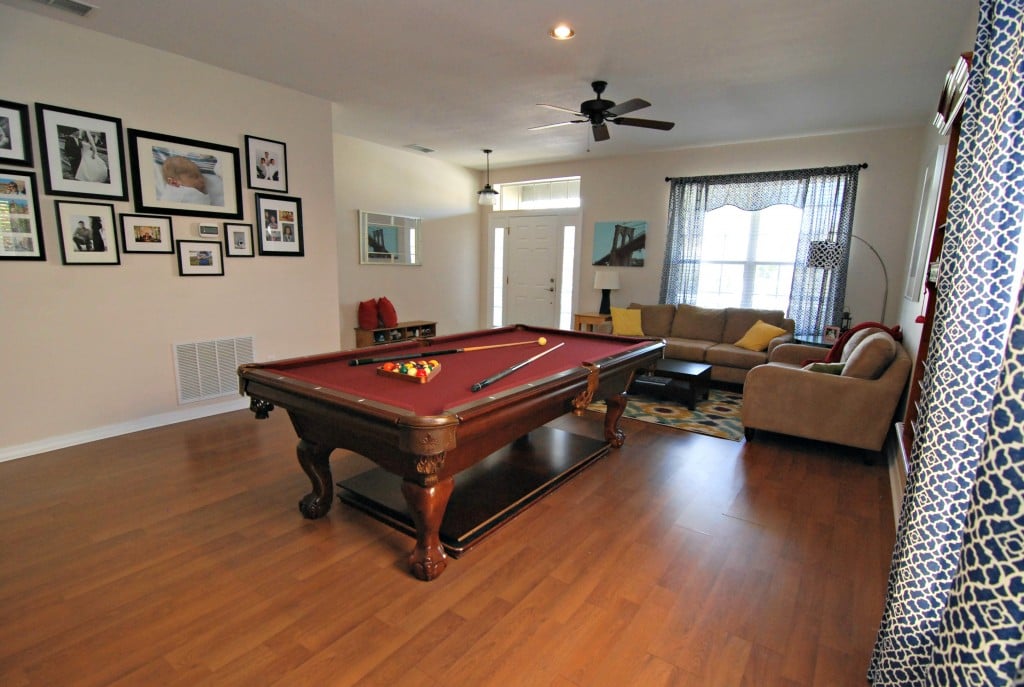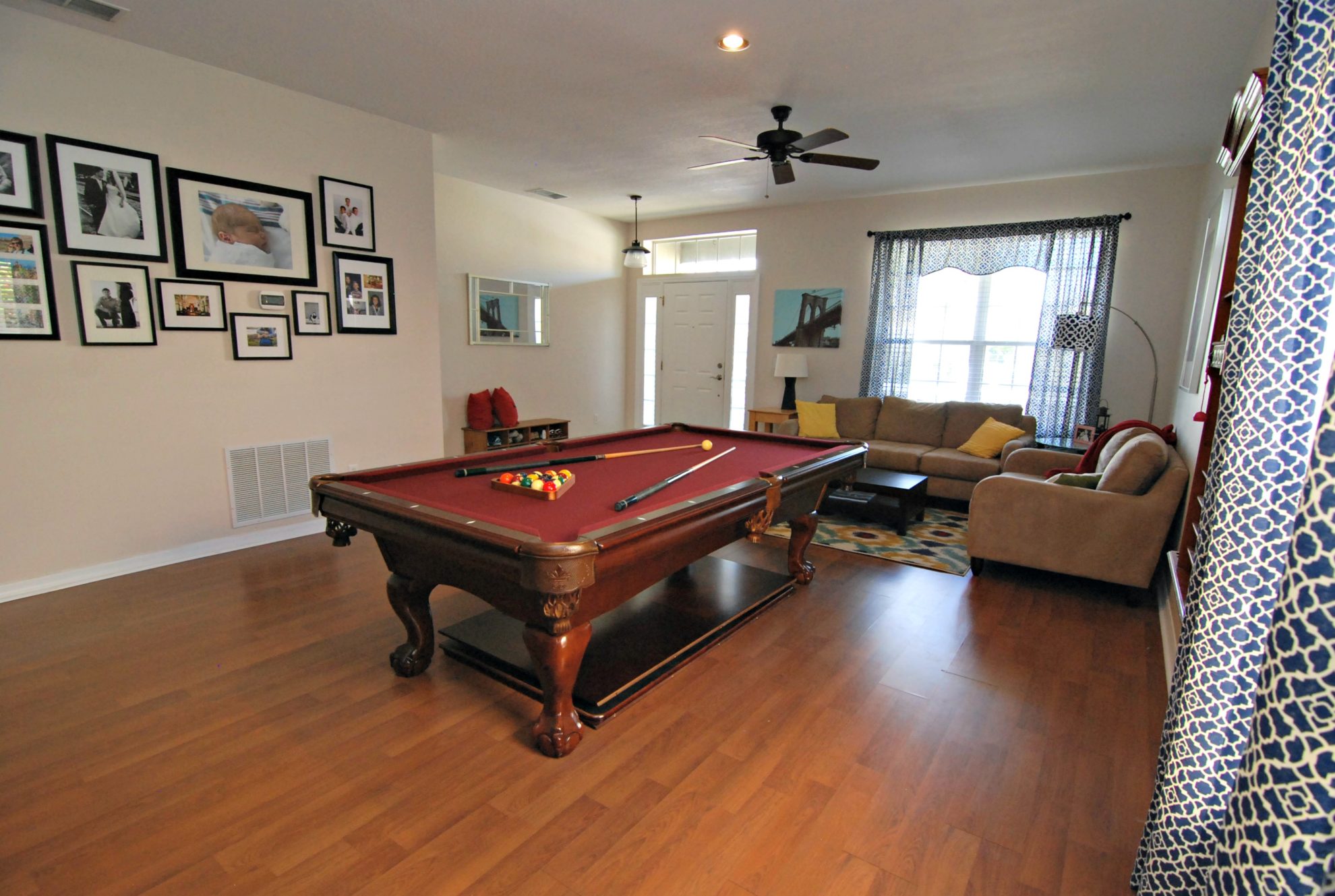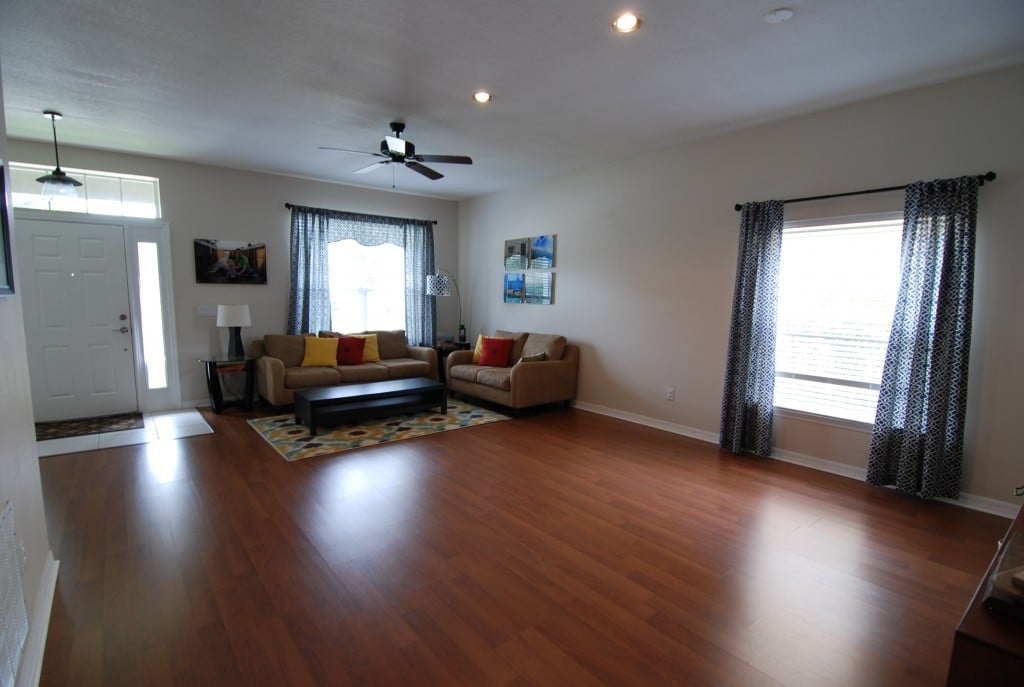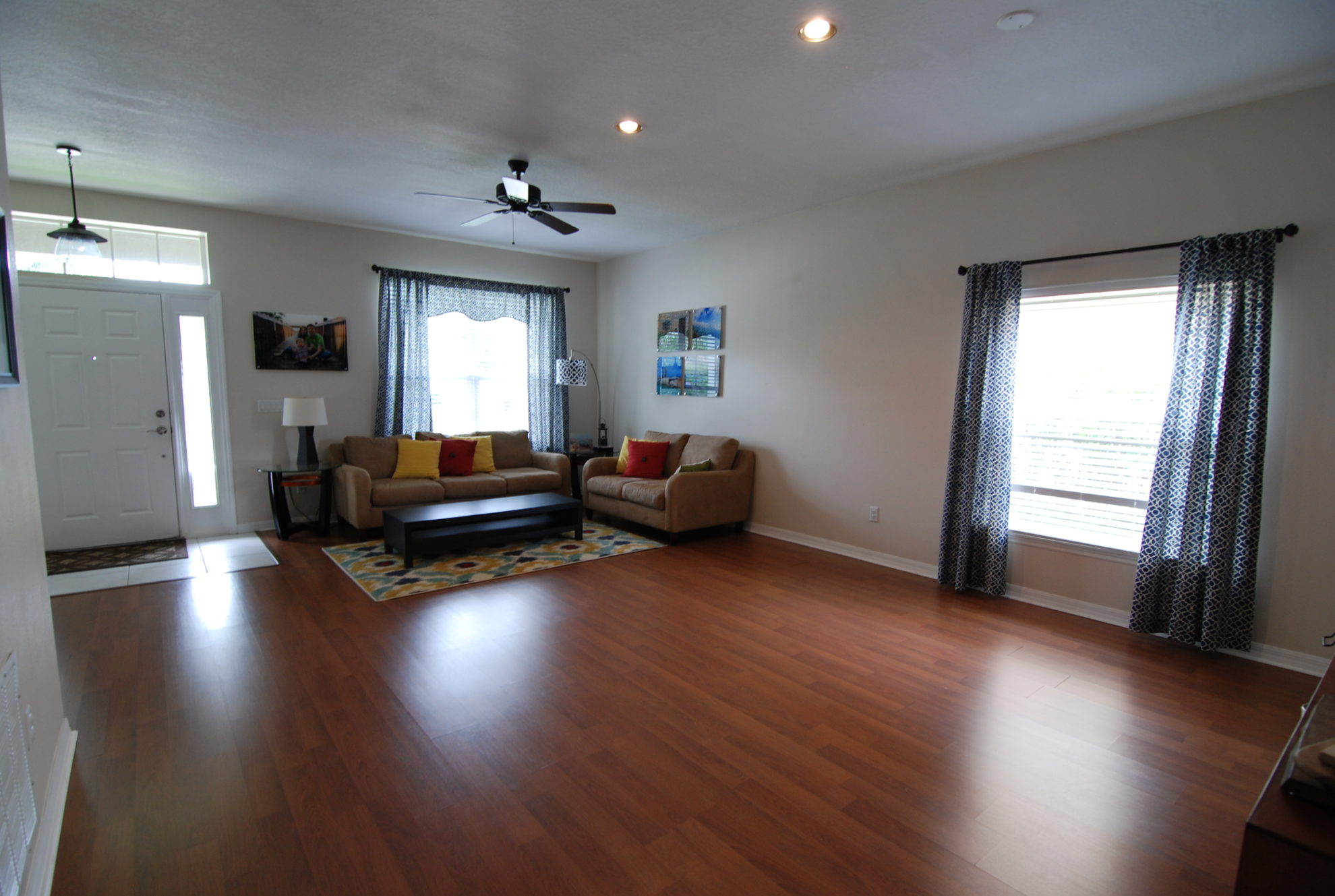 With pool table…
Without pool table! The space looks huge both ways but without the table it looks even larger!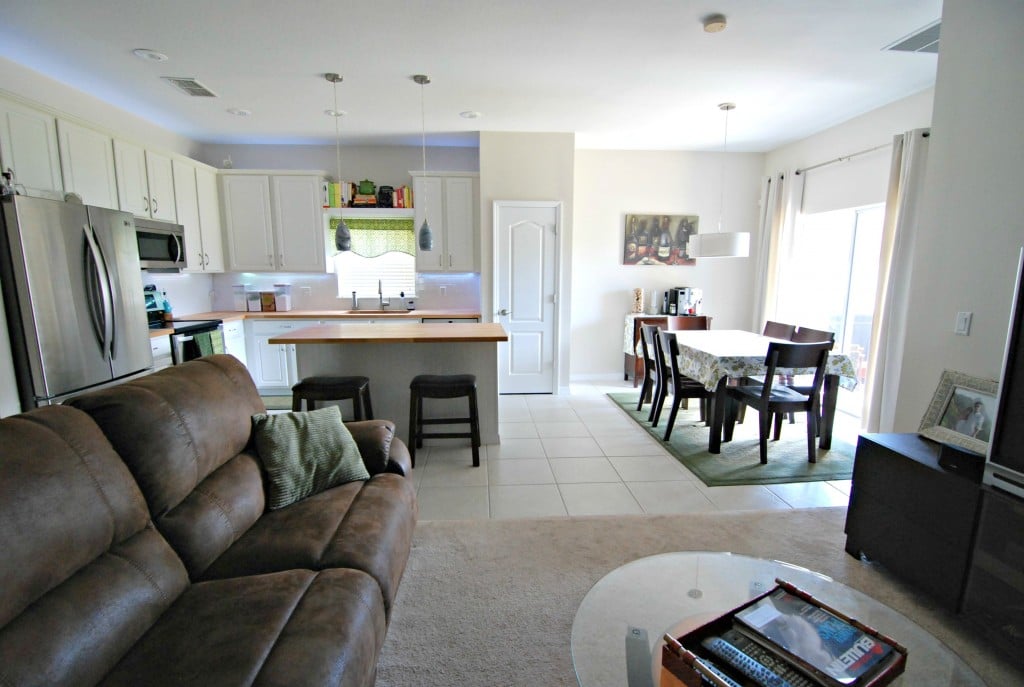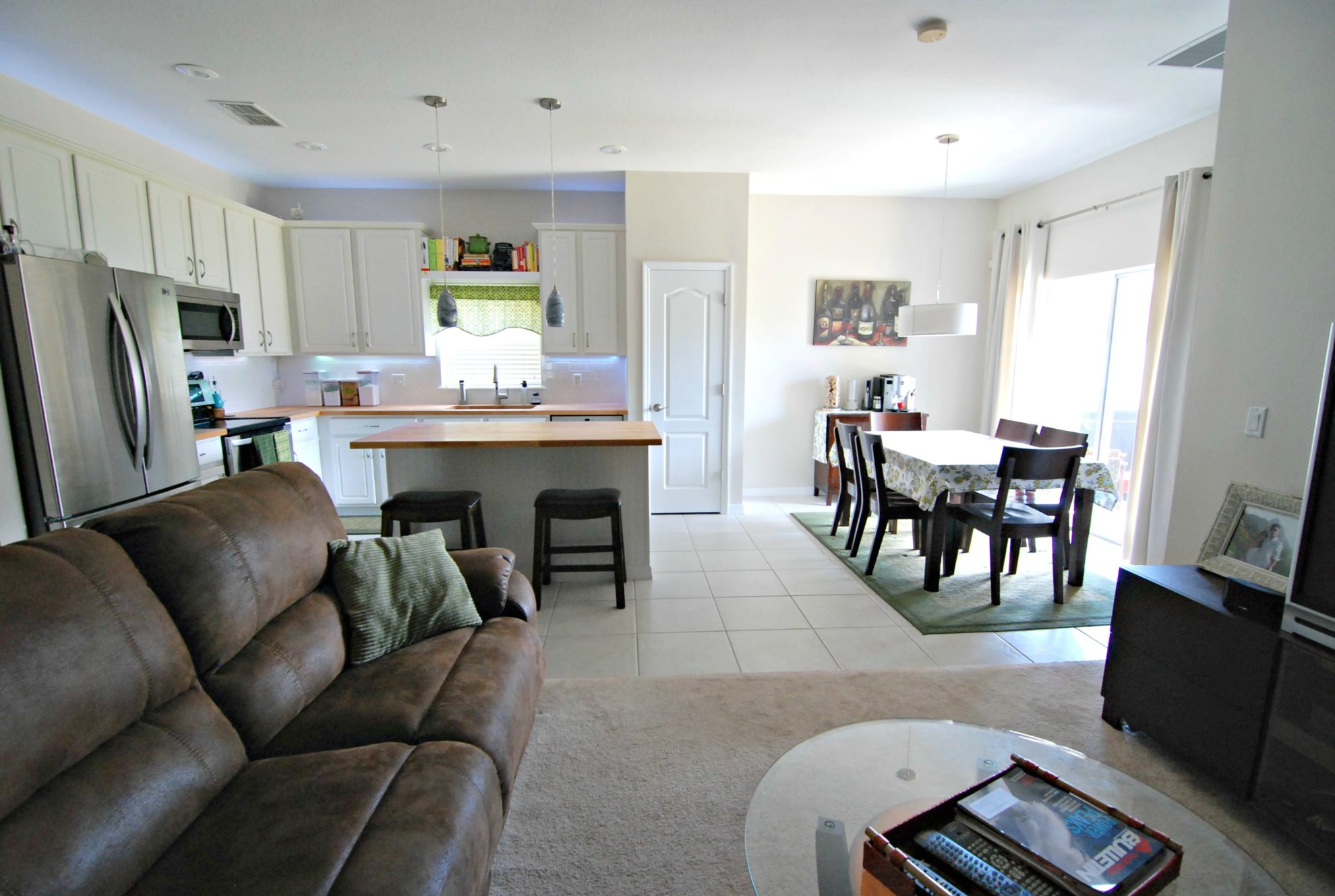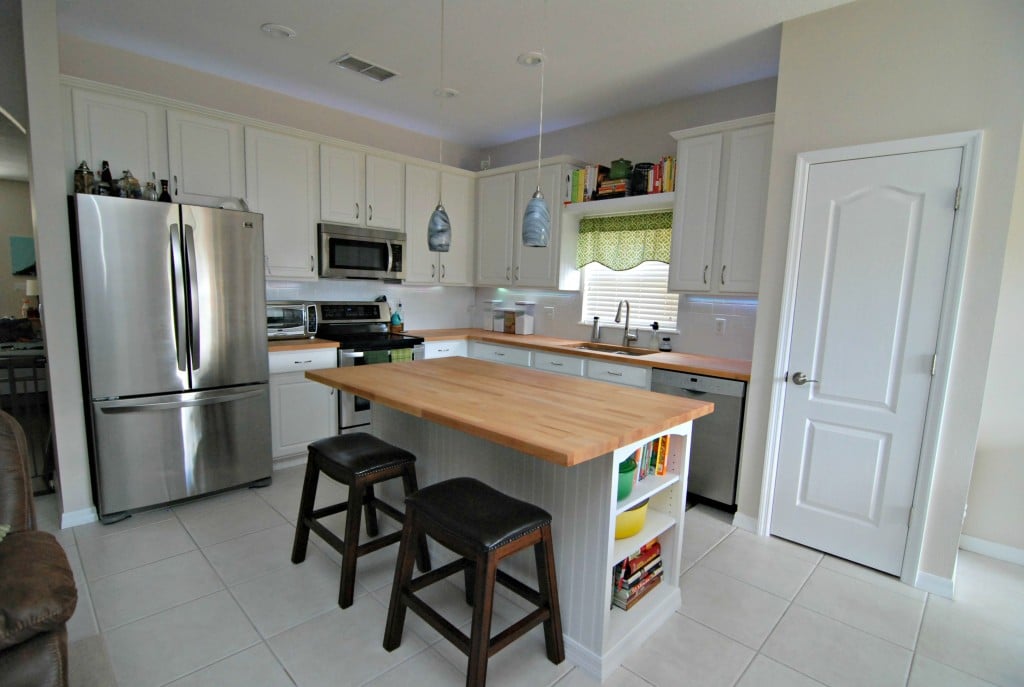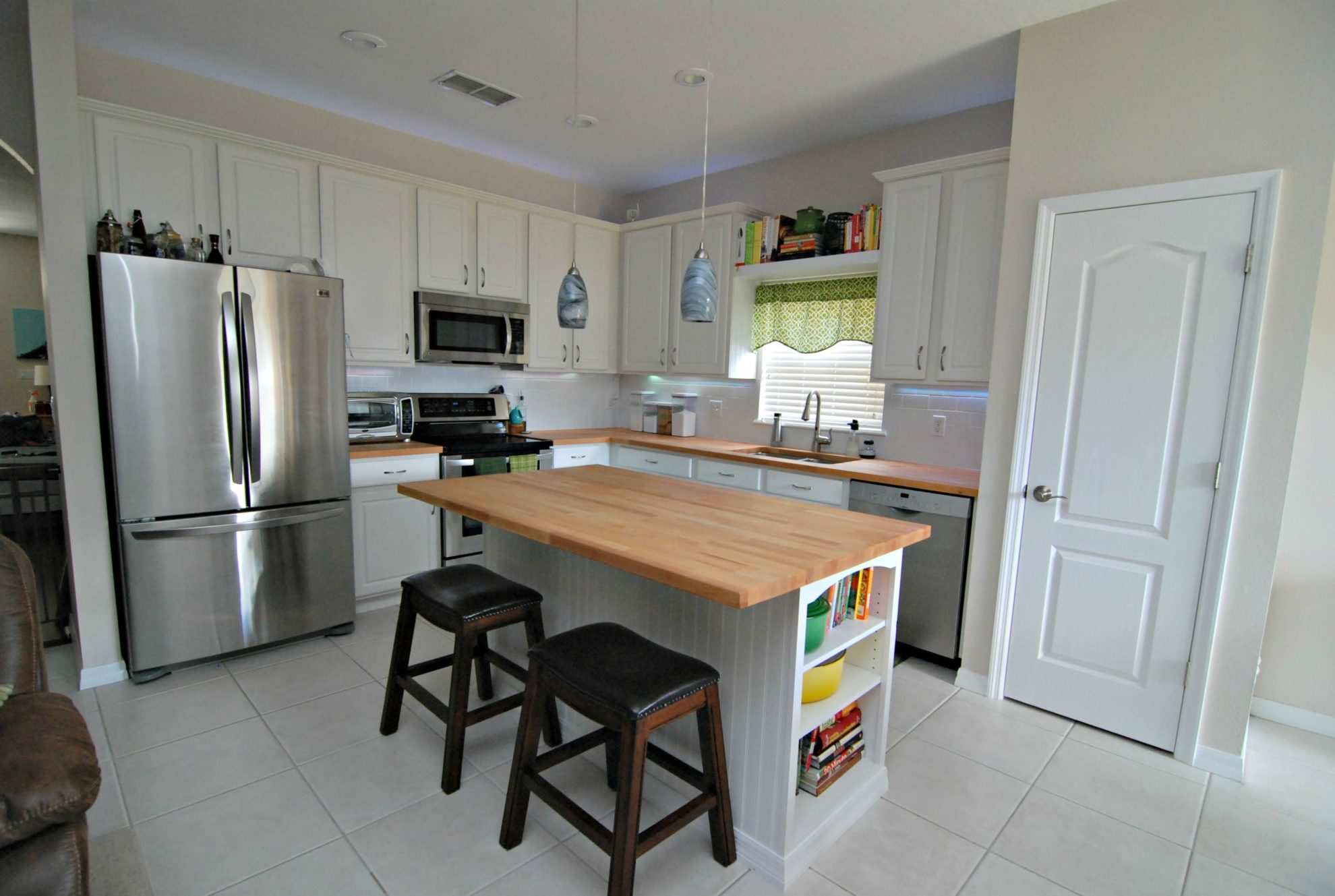 When you walk through the arch you see the main room with the informal living room and dining room and the kitchen. A nice big open floor plan!
Our finished kitchen. I'm sad I never got to fully finish documenting our kitchen. I blame it on my pregnancy! I loved our kitchen and the way we were able to make it our own! Hope the new owners love it as much as we loved it.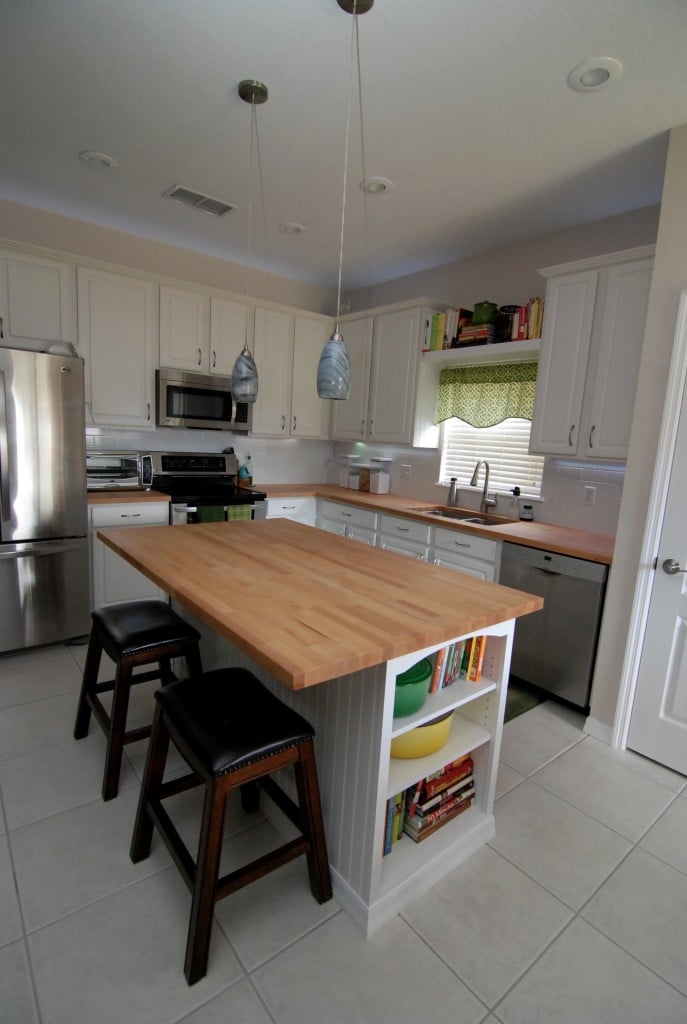 A close up photo of our kitchen island!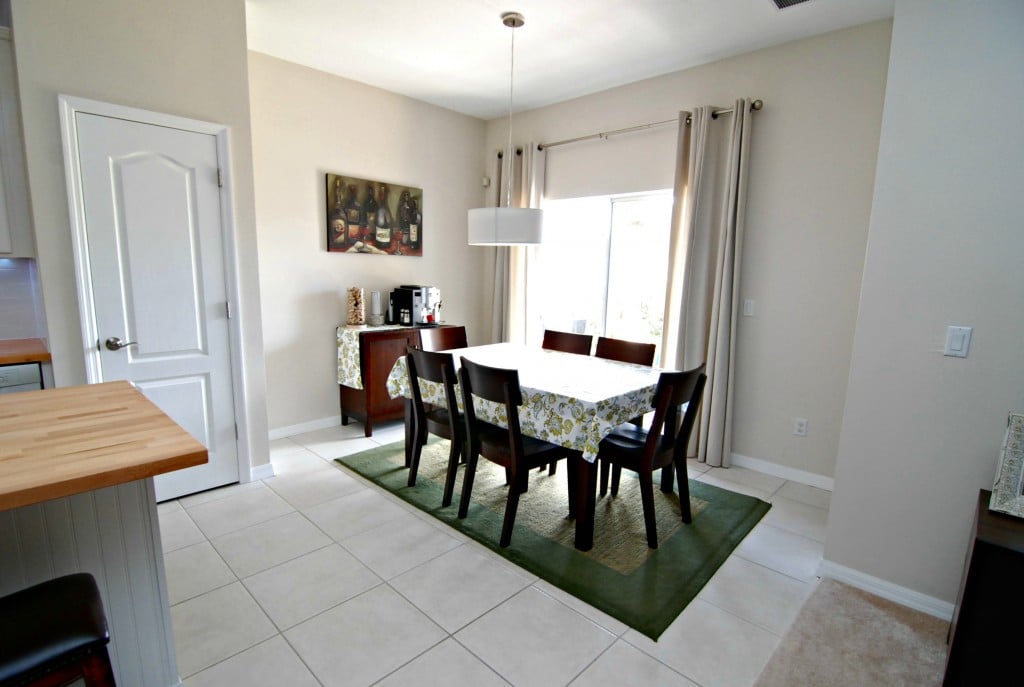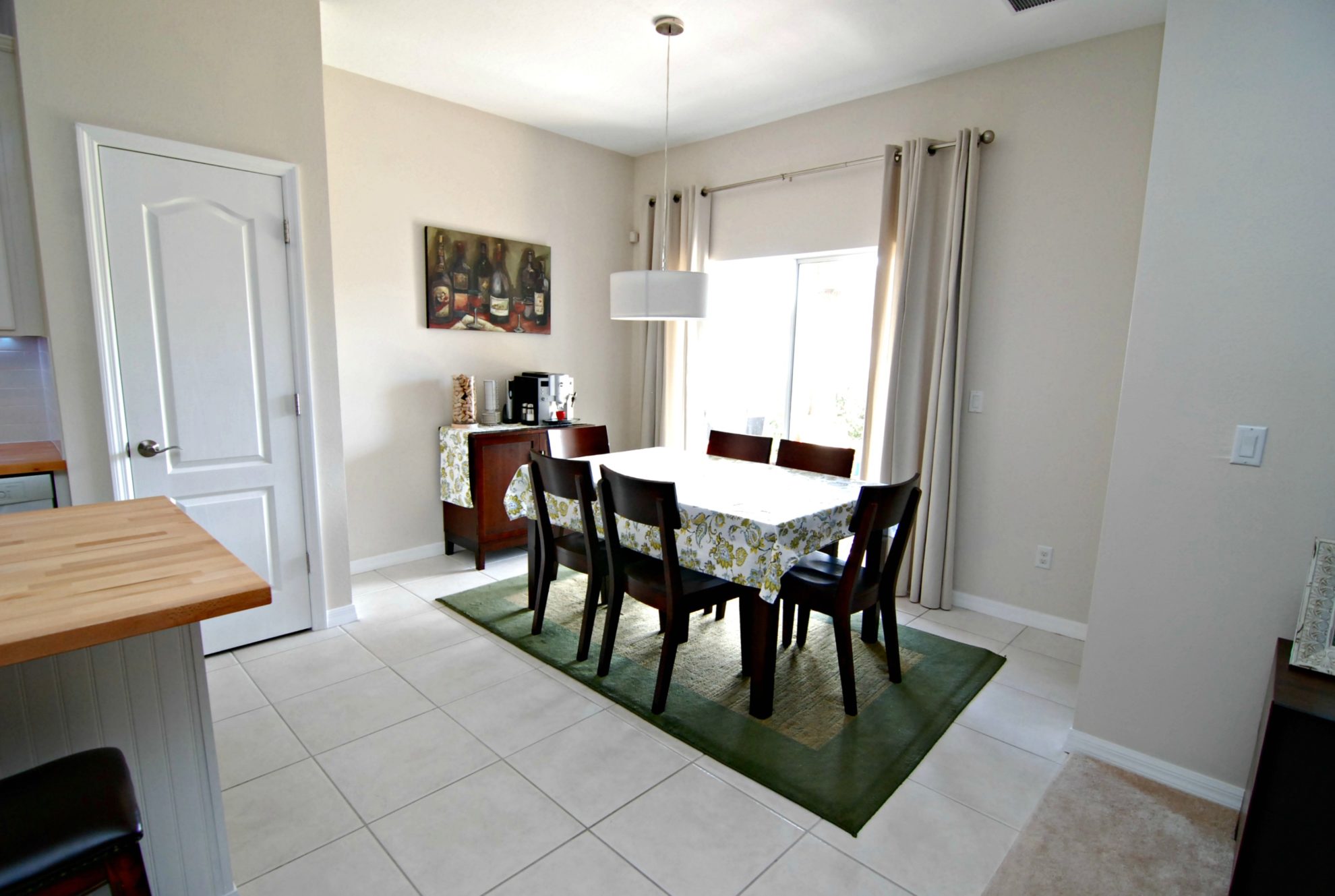 Here is what the dining room looked like.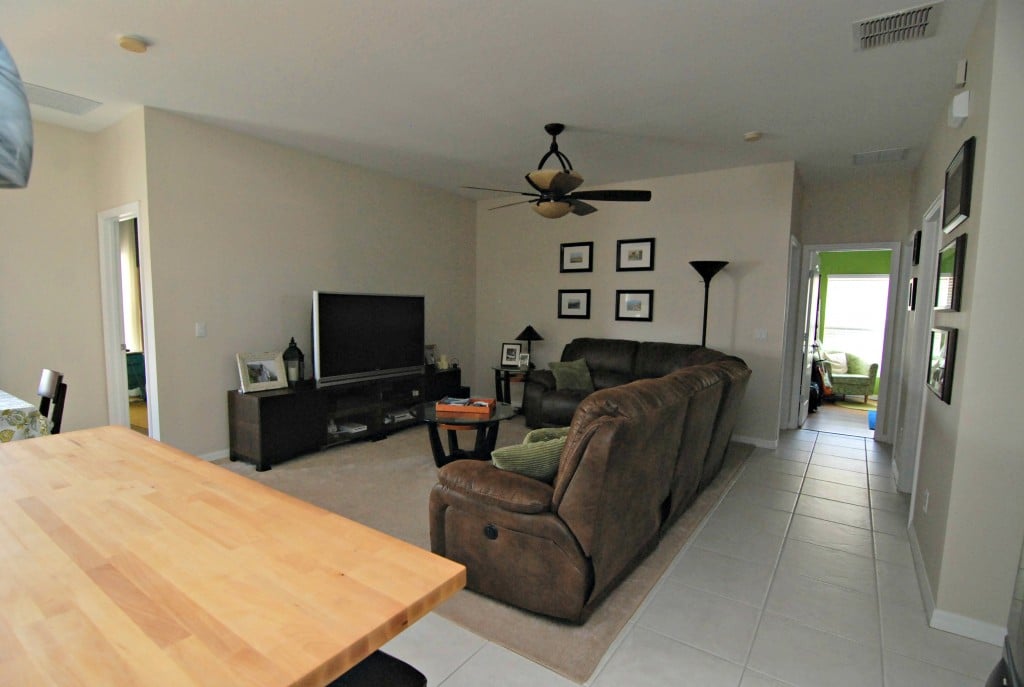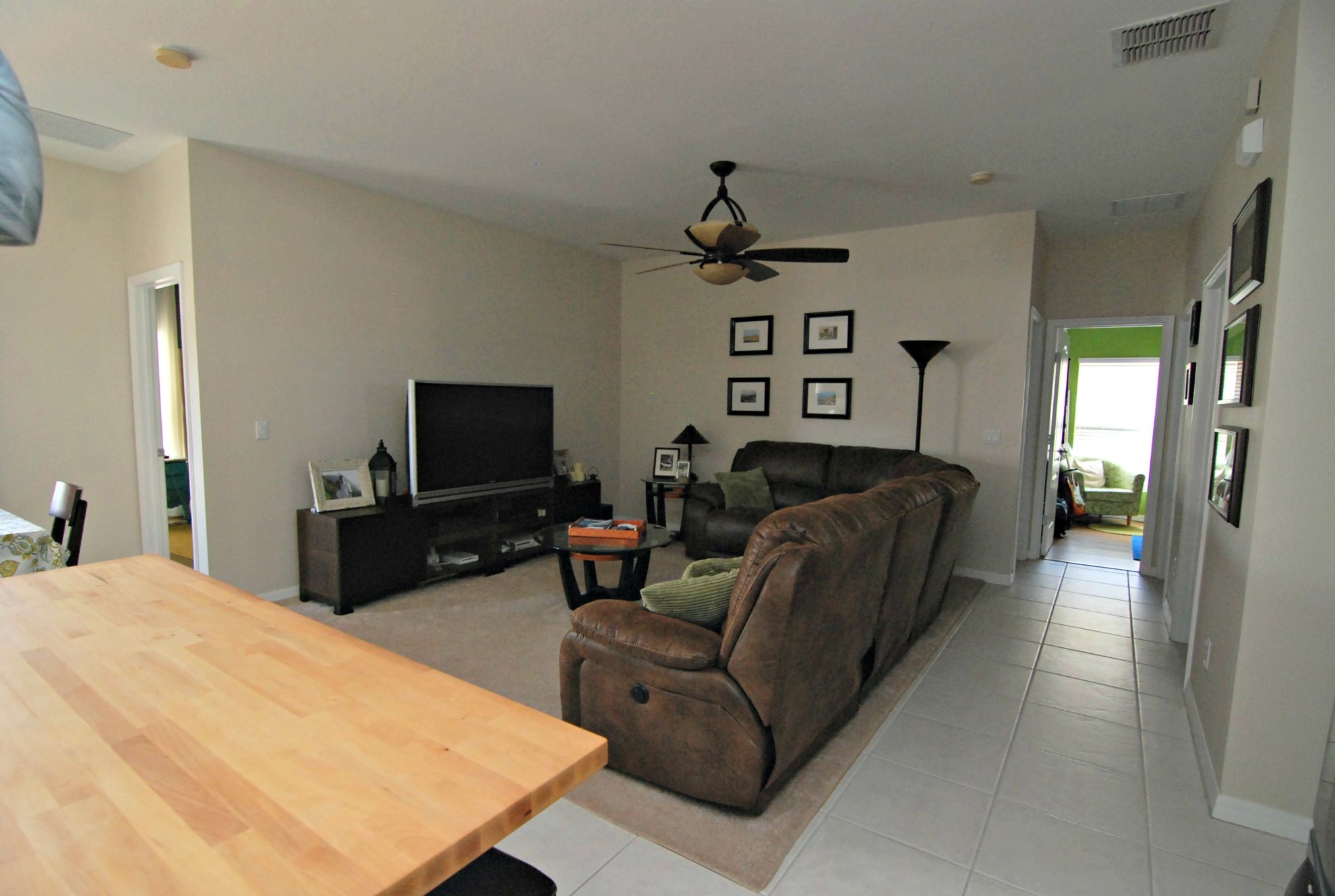 Looking at the living room from the kitchen.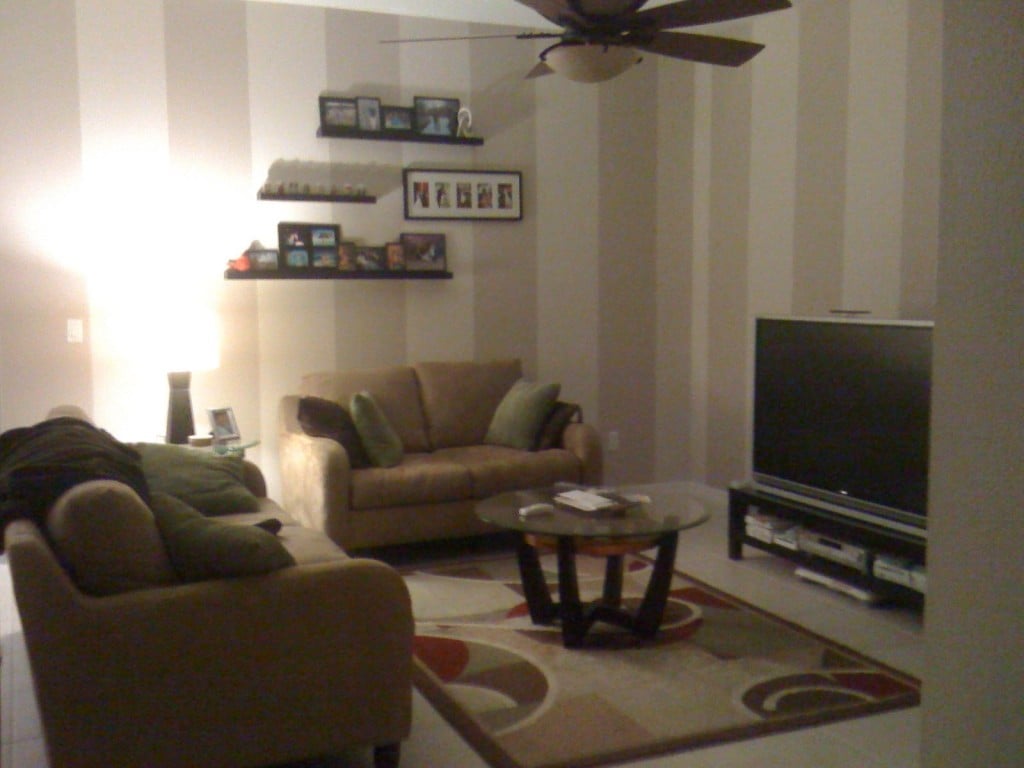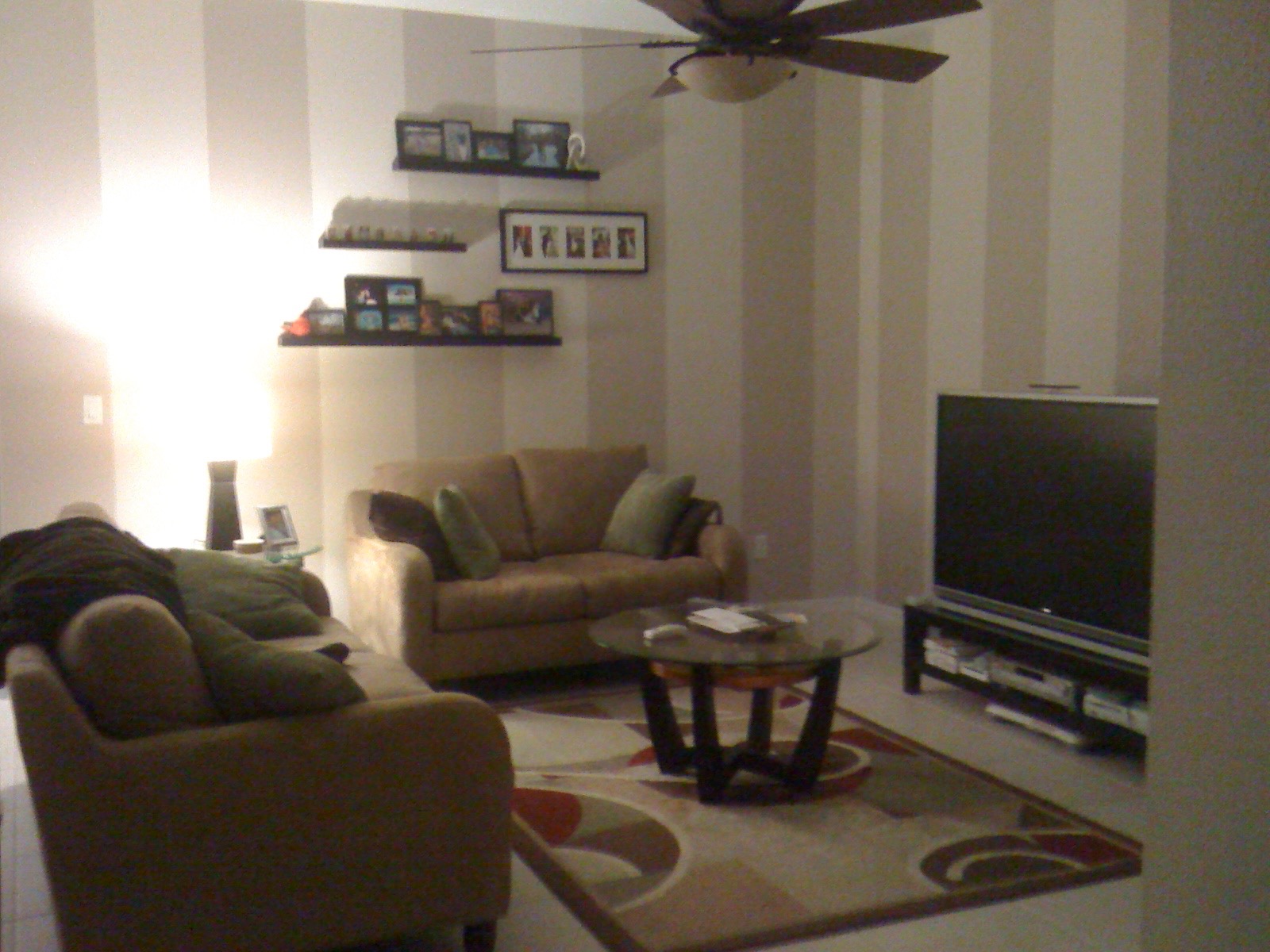 And this is a very old photo but this is what our living room looked like many years ago (2010)! We had the painted stripes for a few years then painted it green (can't find a photo) and at the beginning of the year we decided to paint it back to beige before we listed the house!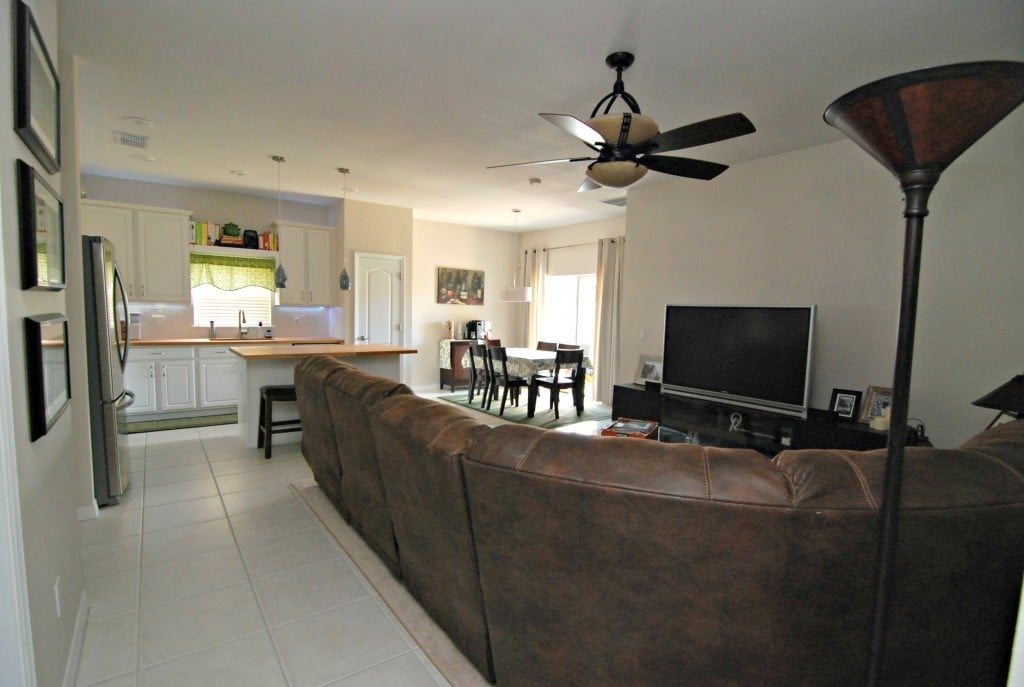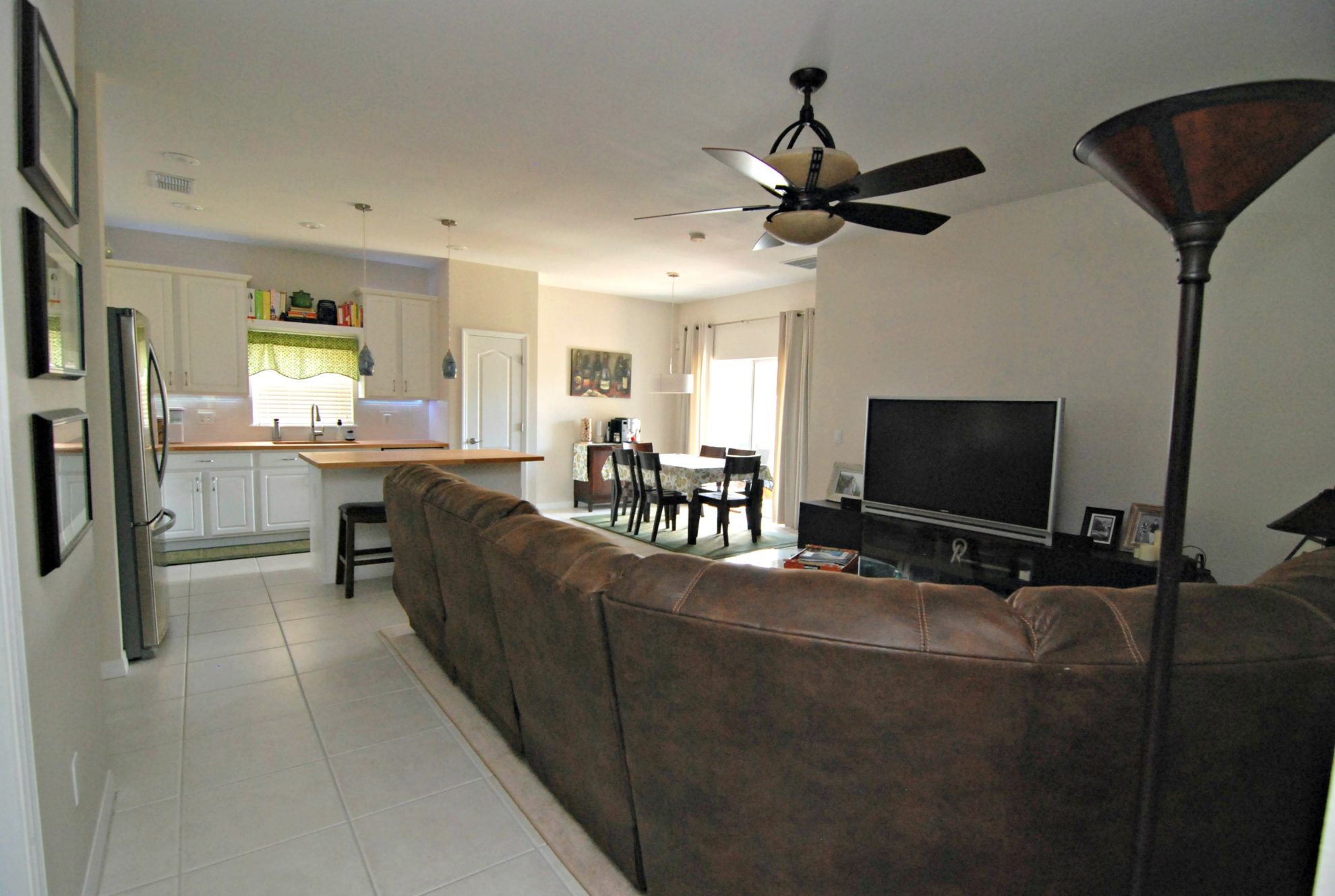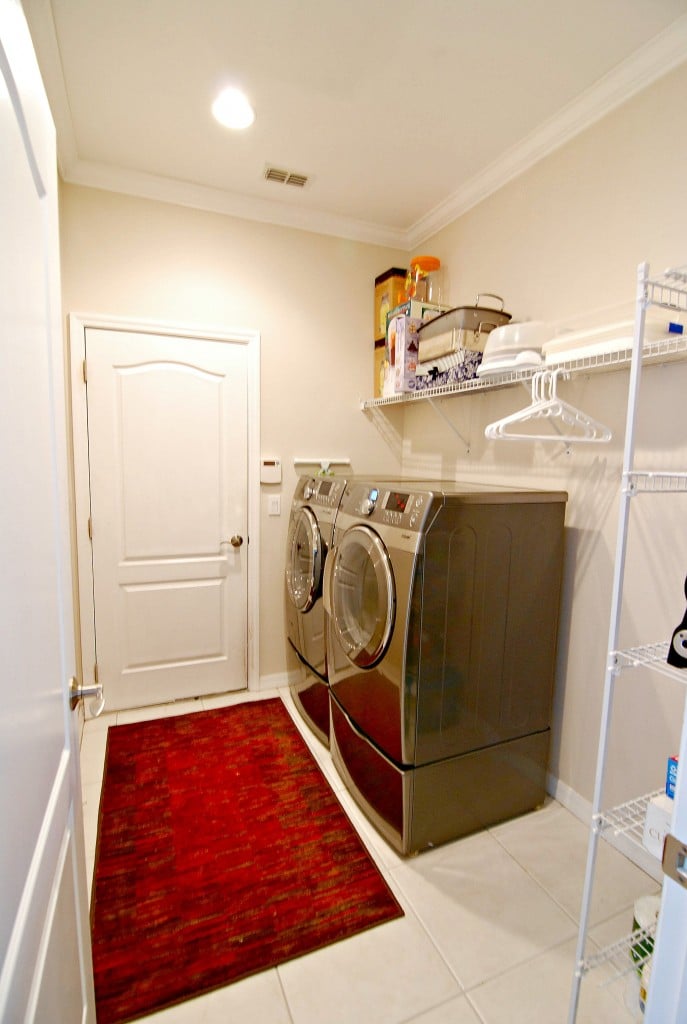 This was the view from the laundry room/guest bathroom.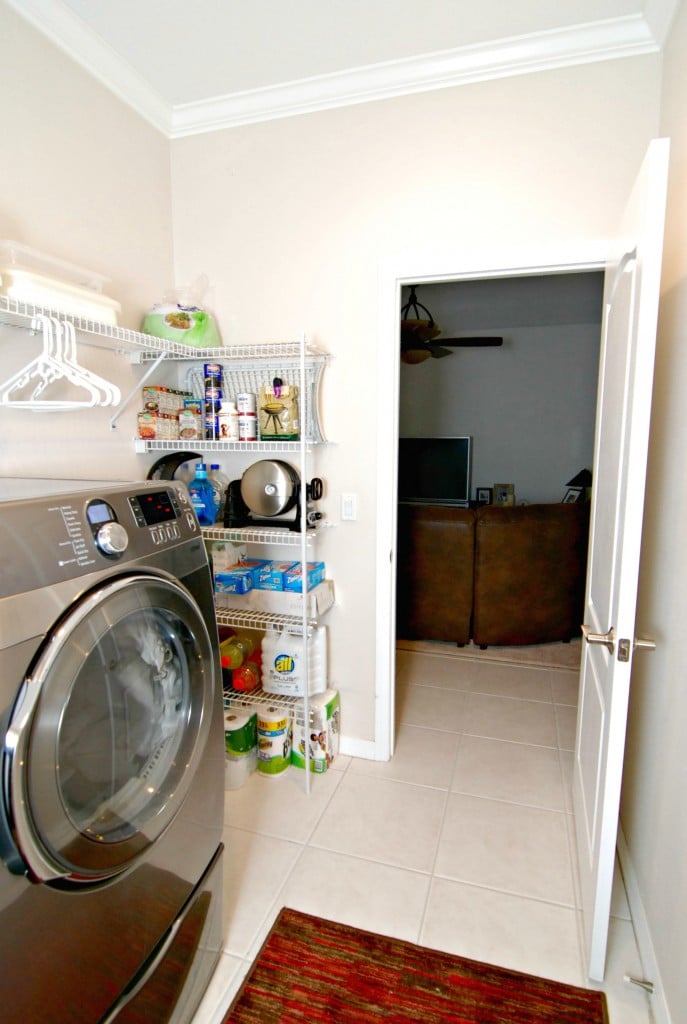 We did a major cleaning out of our laundry closet before we sold!
We had just the bare essentials!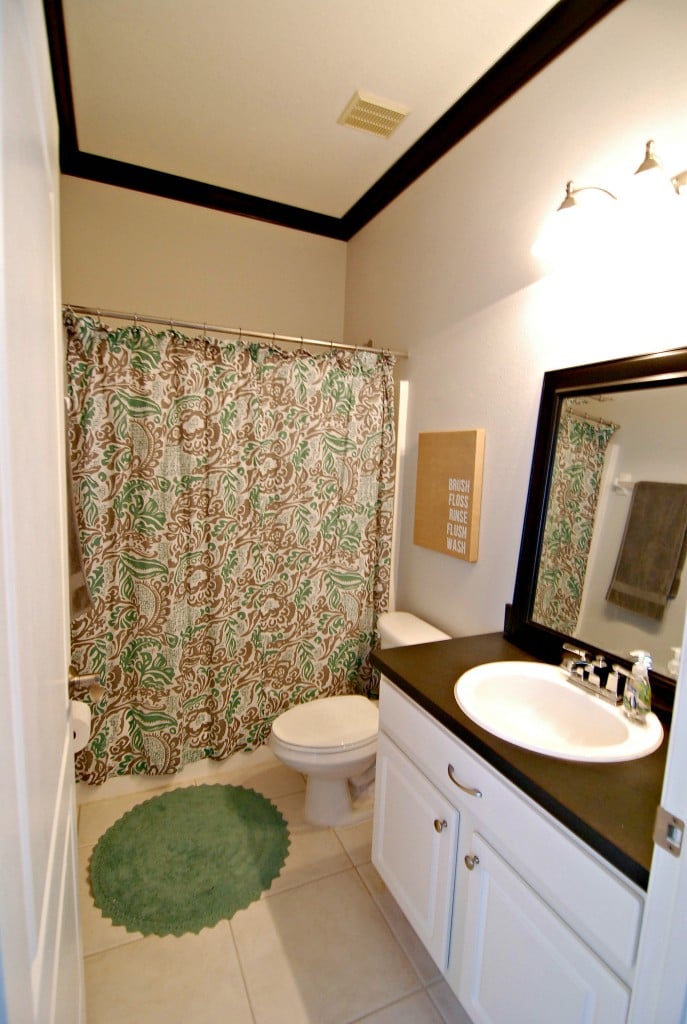 Next up, a photo of our guest bathroom. I shared a full tutorial on the little mini makeover we gave it years ago. If you like the bathroom art you can find the tutorial here.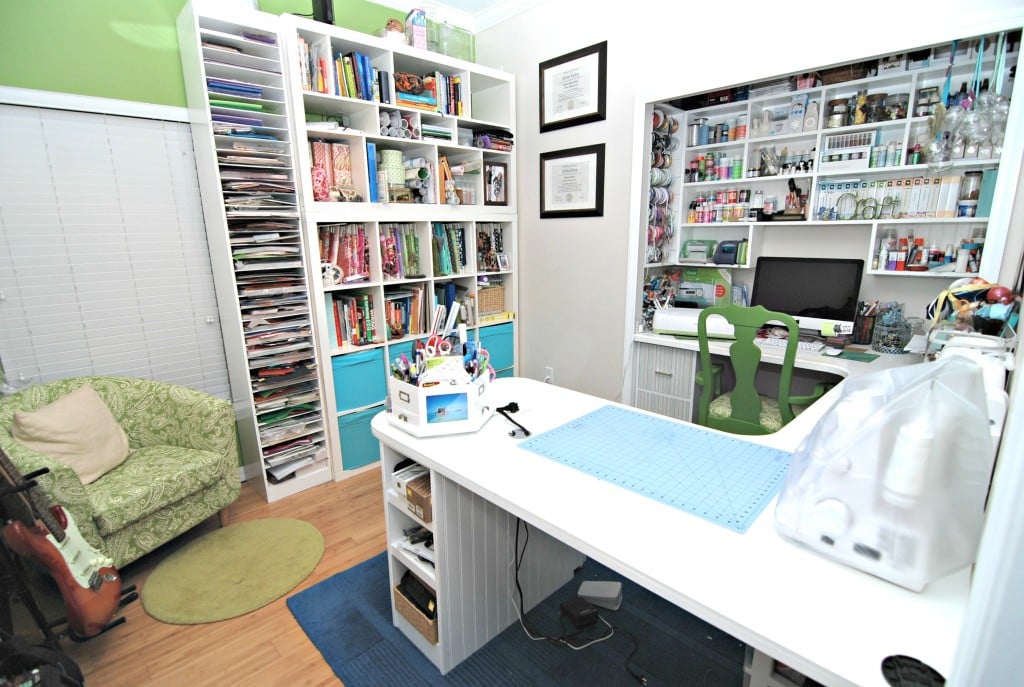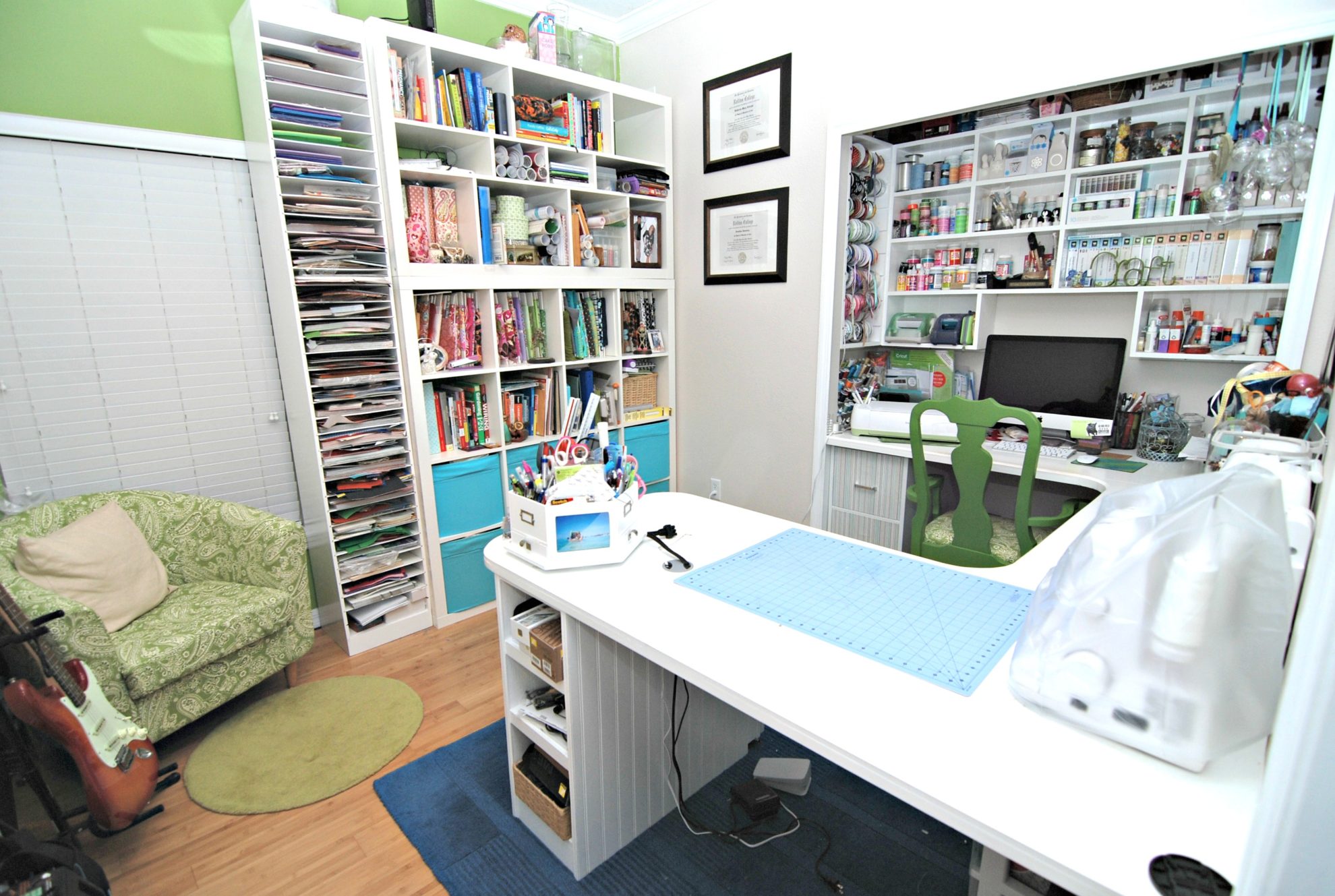 Next room, was my craft room. You can get the full tour here.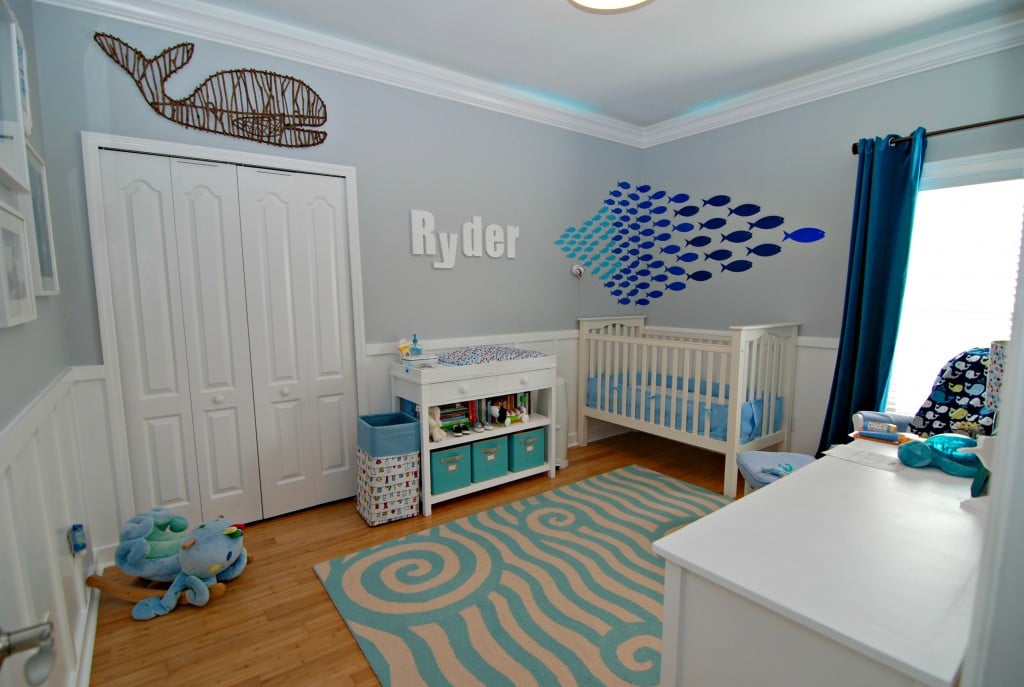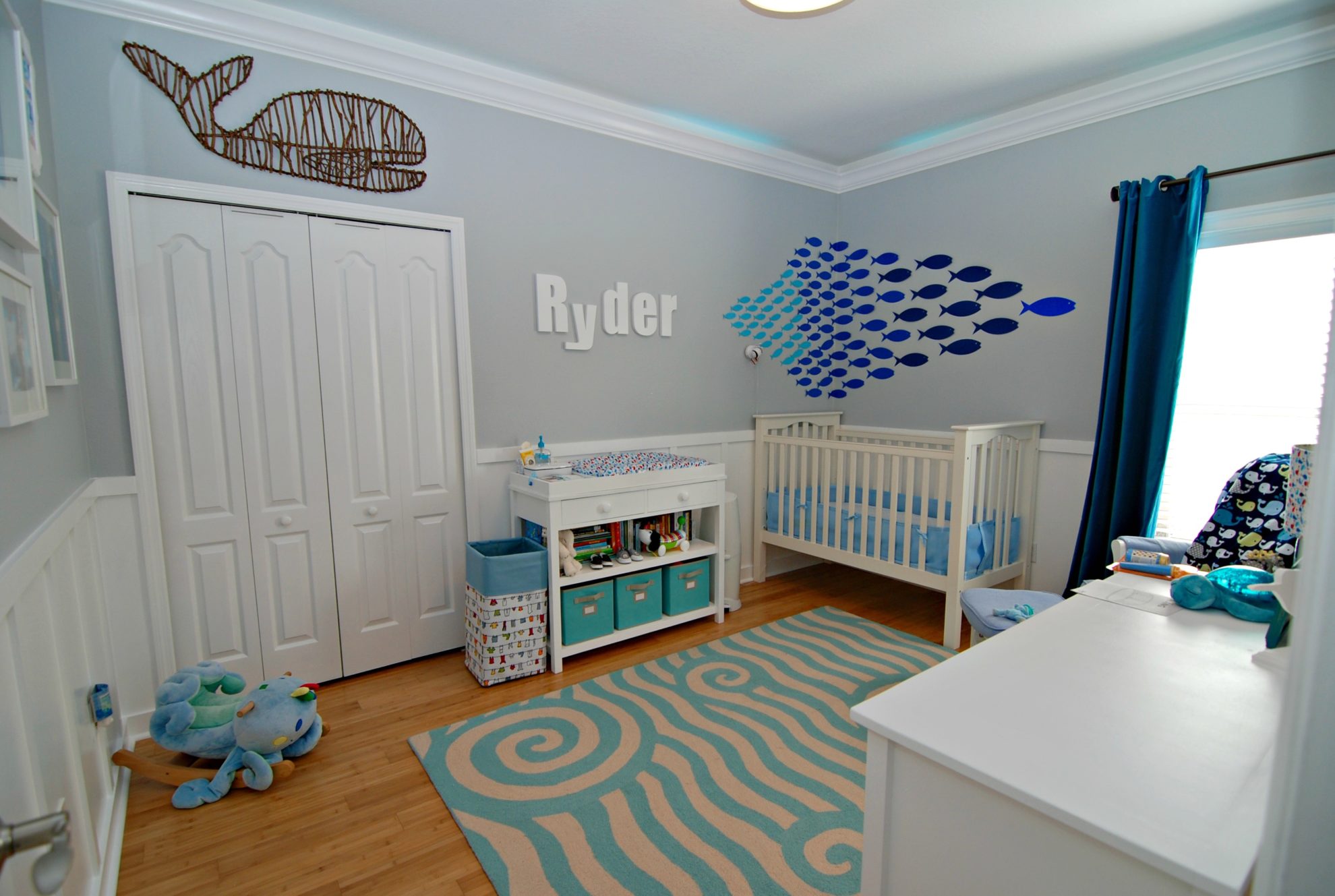 Next up, Ryder's Nursery! You can see photos and links to the full whale inspired nursery here.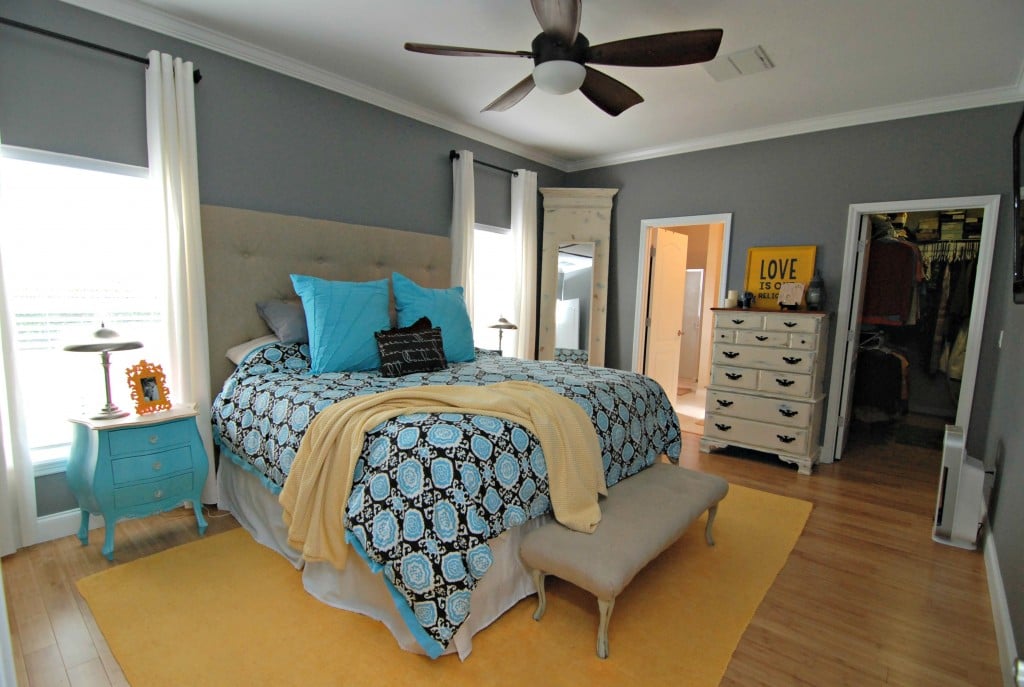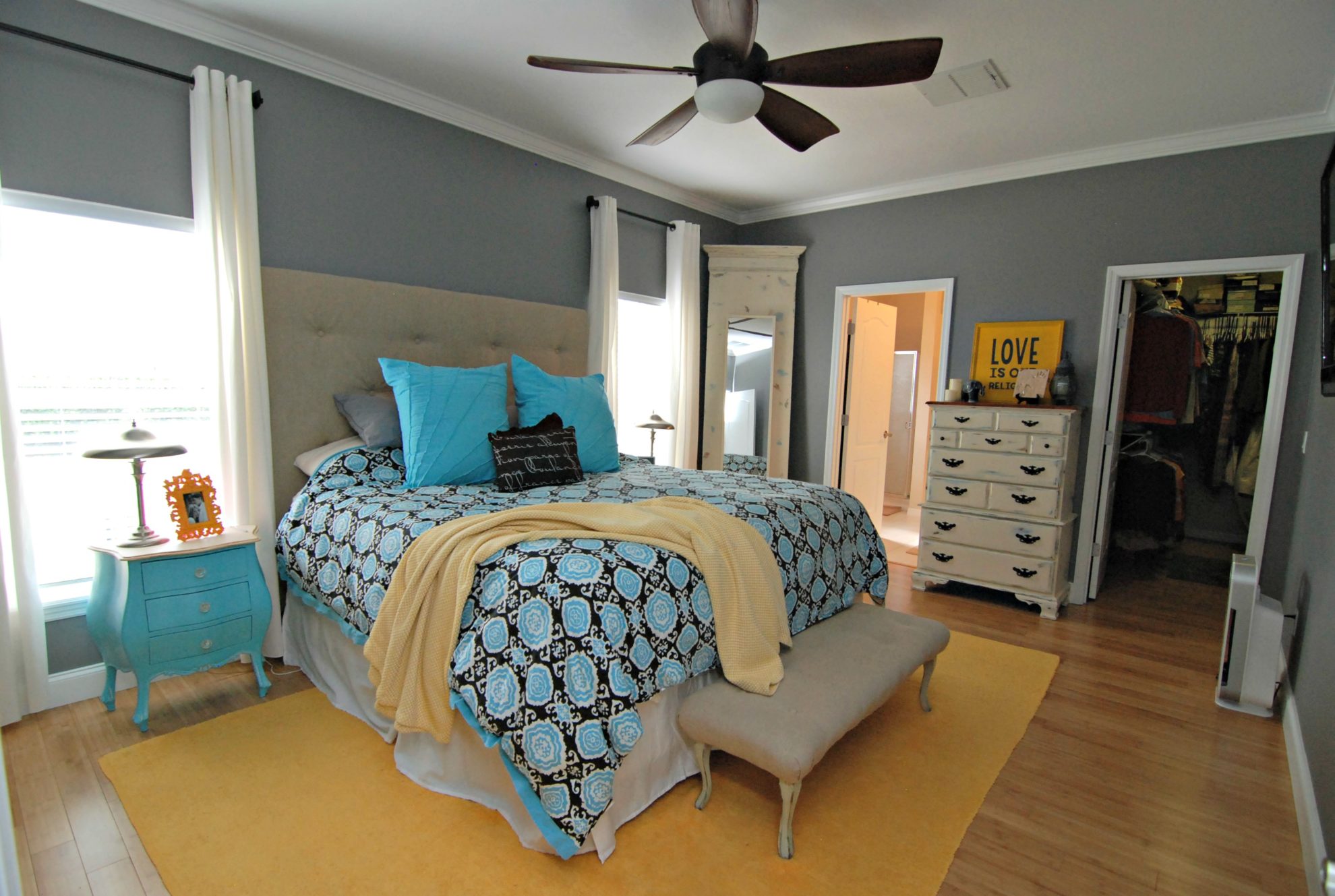 Then you walked across the other side of the house by the dining room and there was our bedroom. It was the perfect size master bedroom and didn't make us feel too cramped.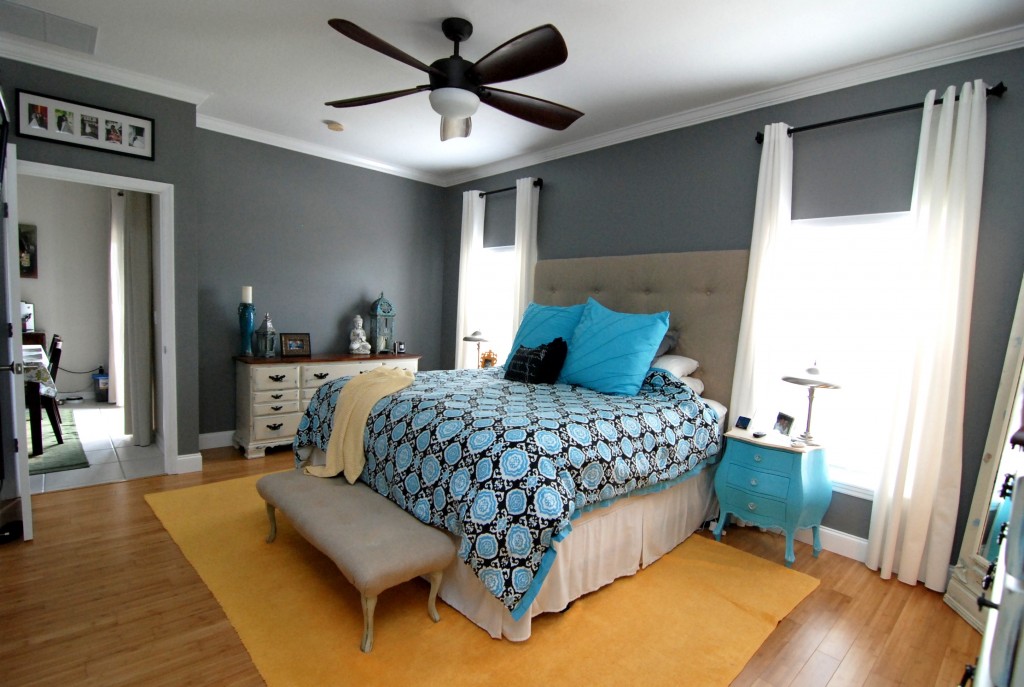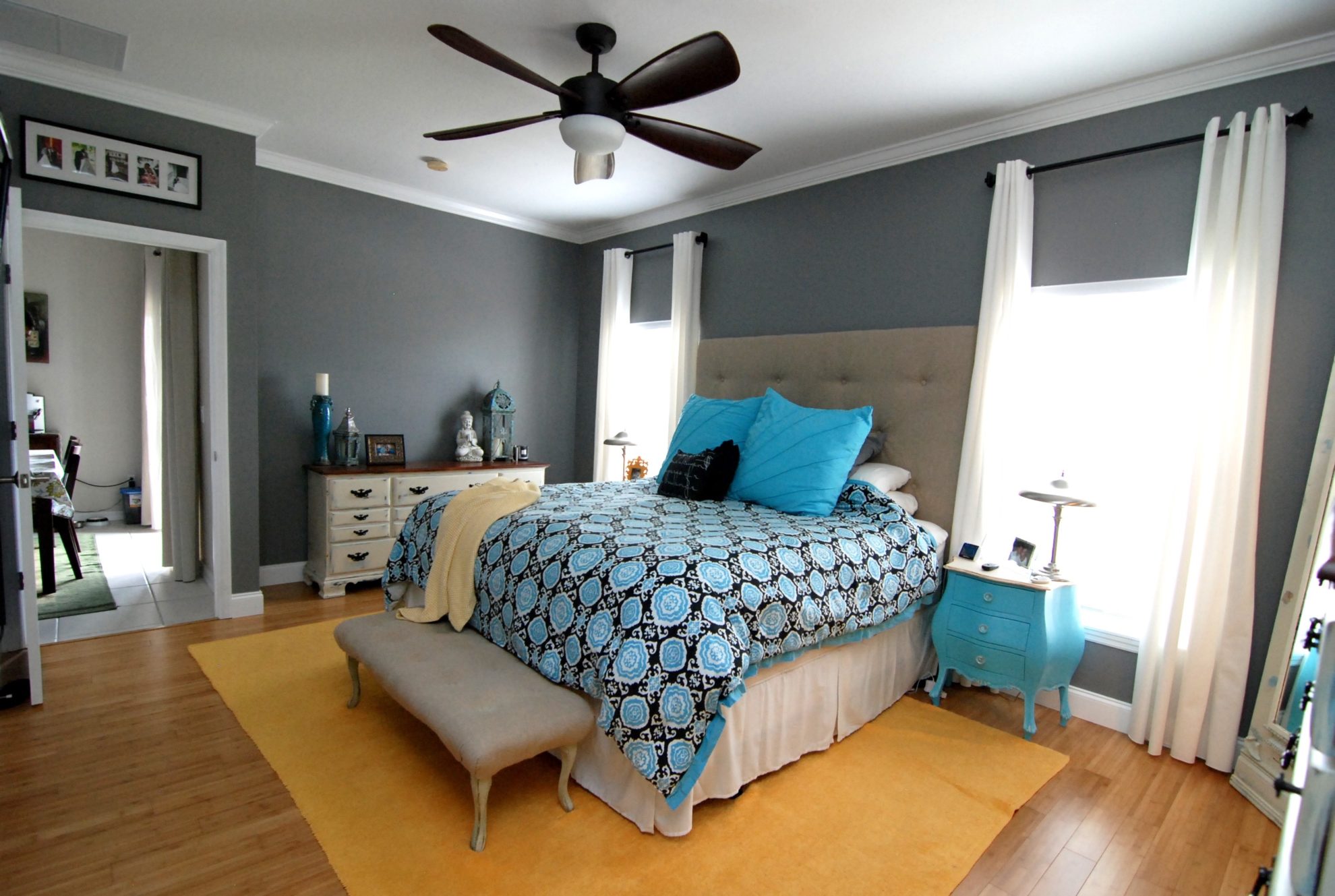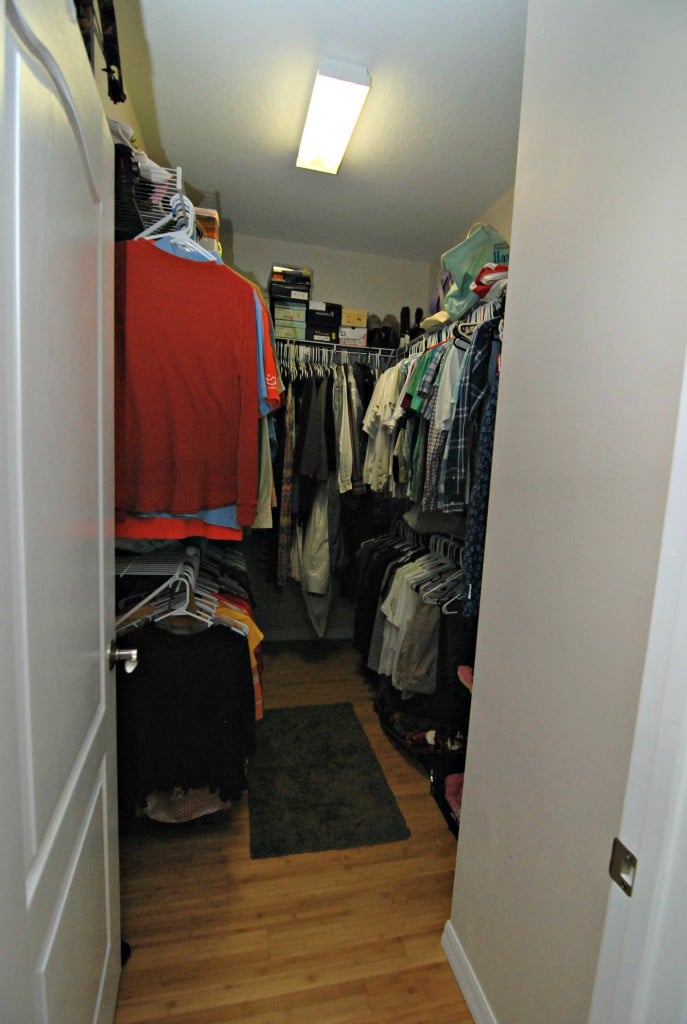 View from the other side of the room at our closet.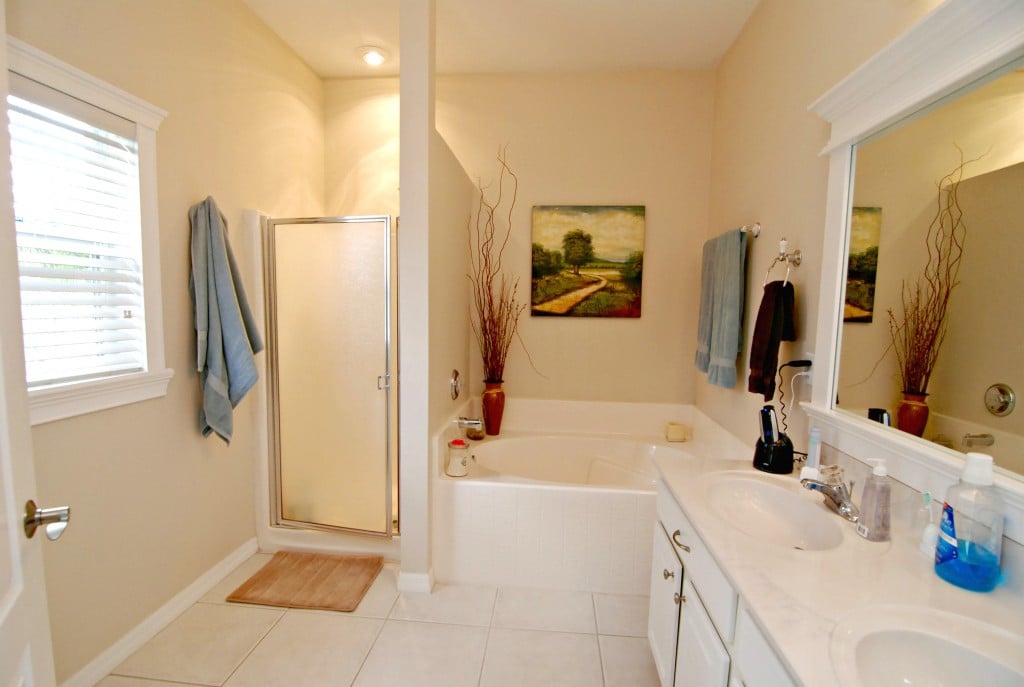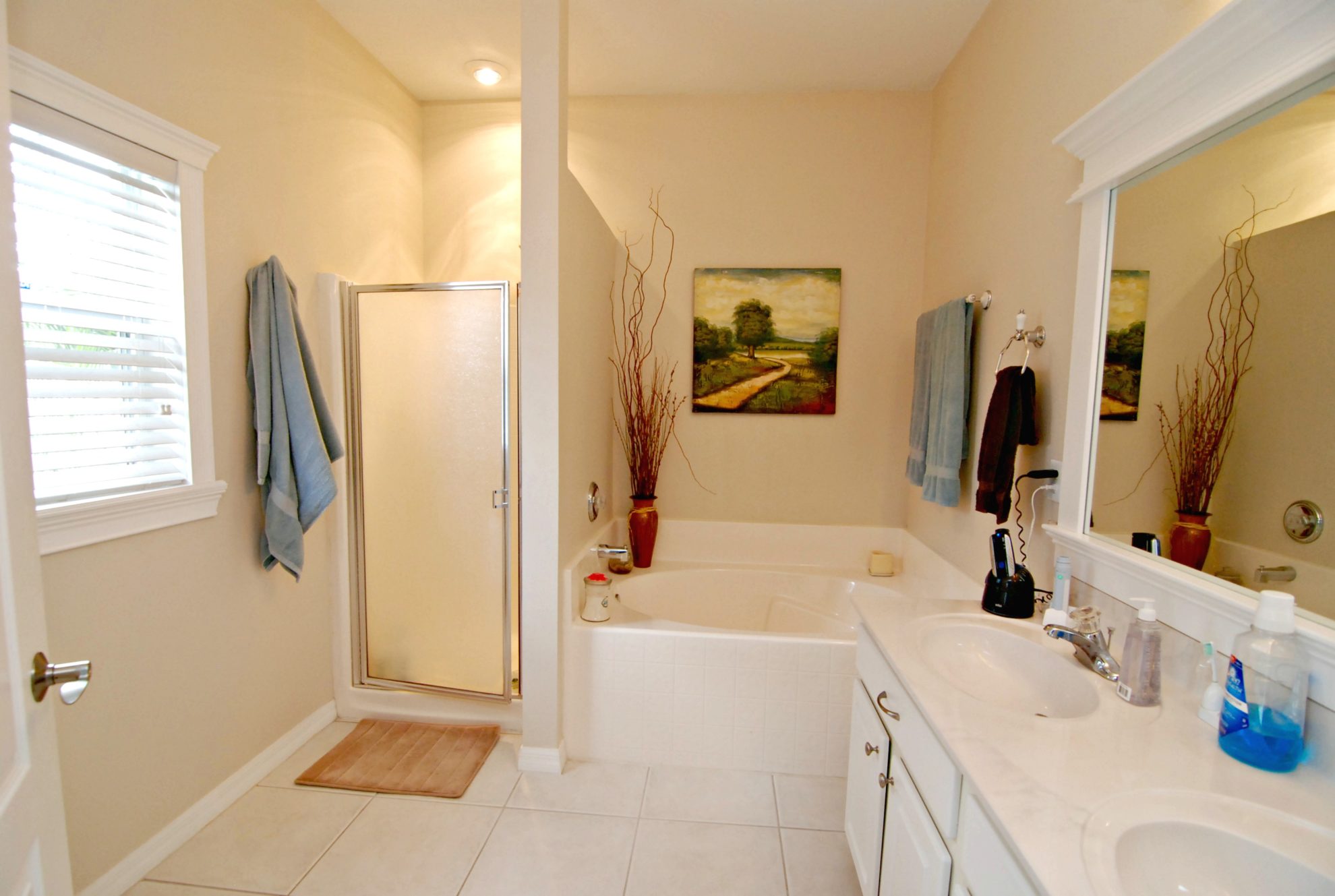 Nothing to luxurious about our closet… but here it is.
This was our master bathroom. We had framed out the window and added the moulding to the mirror.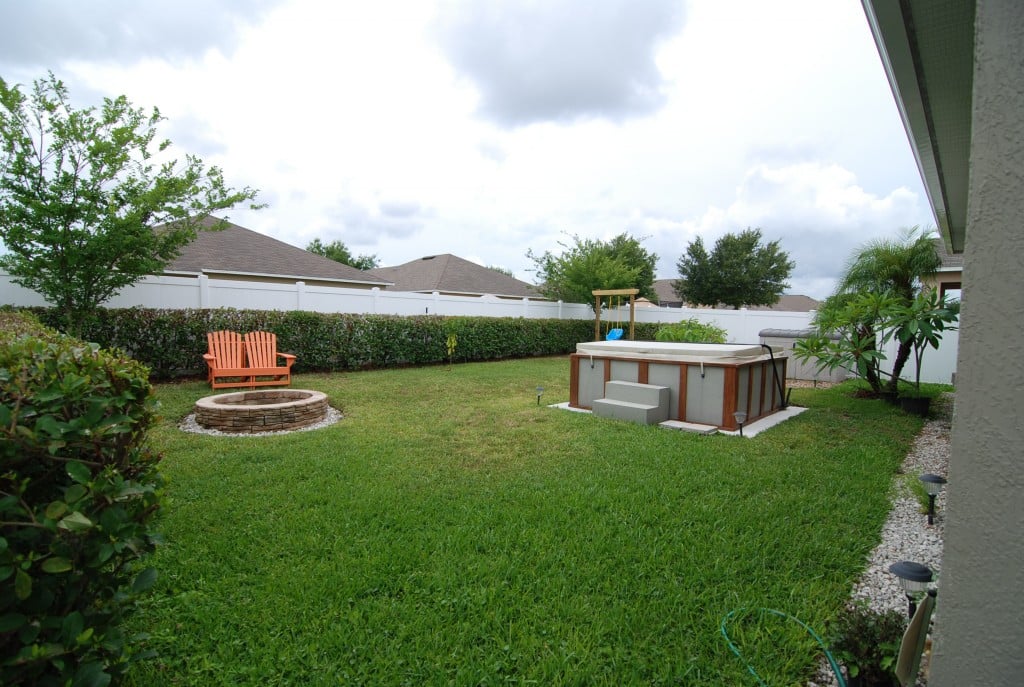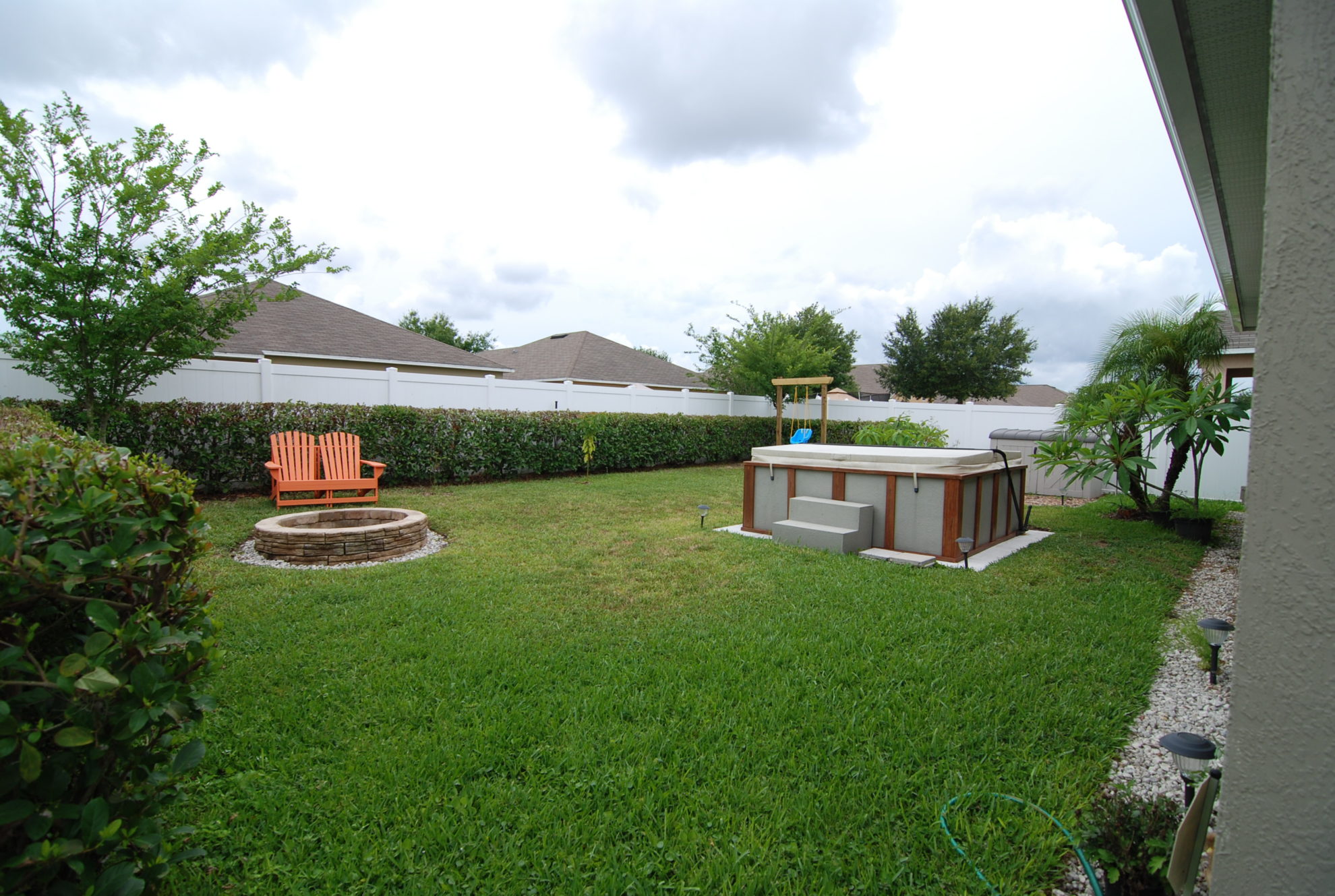 This is what it looked like from our porch looking out to the backyard.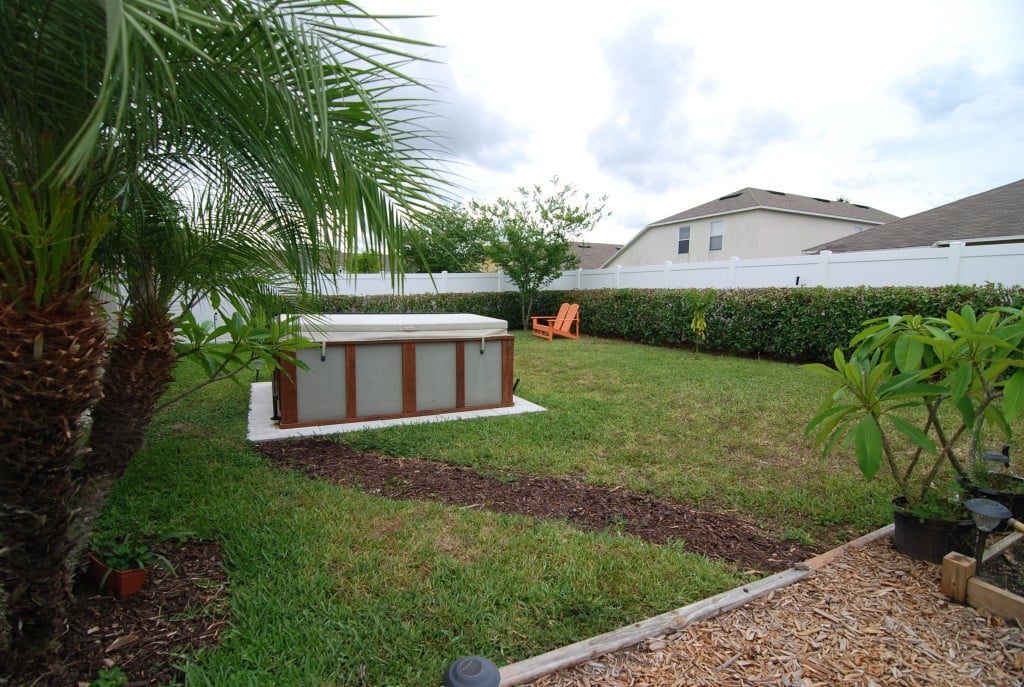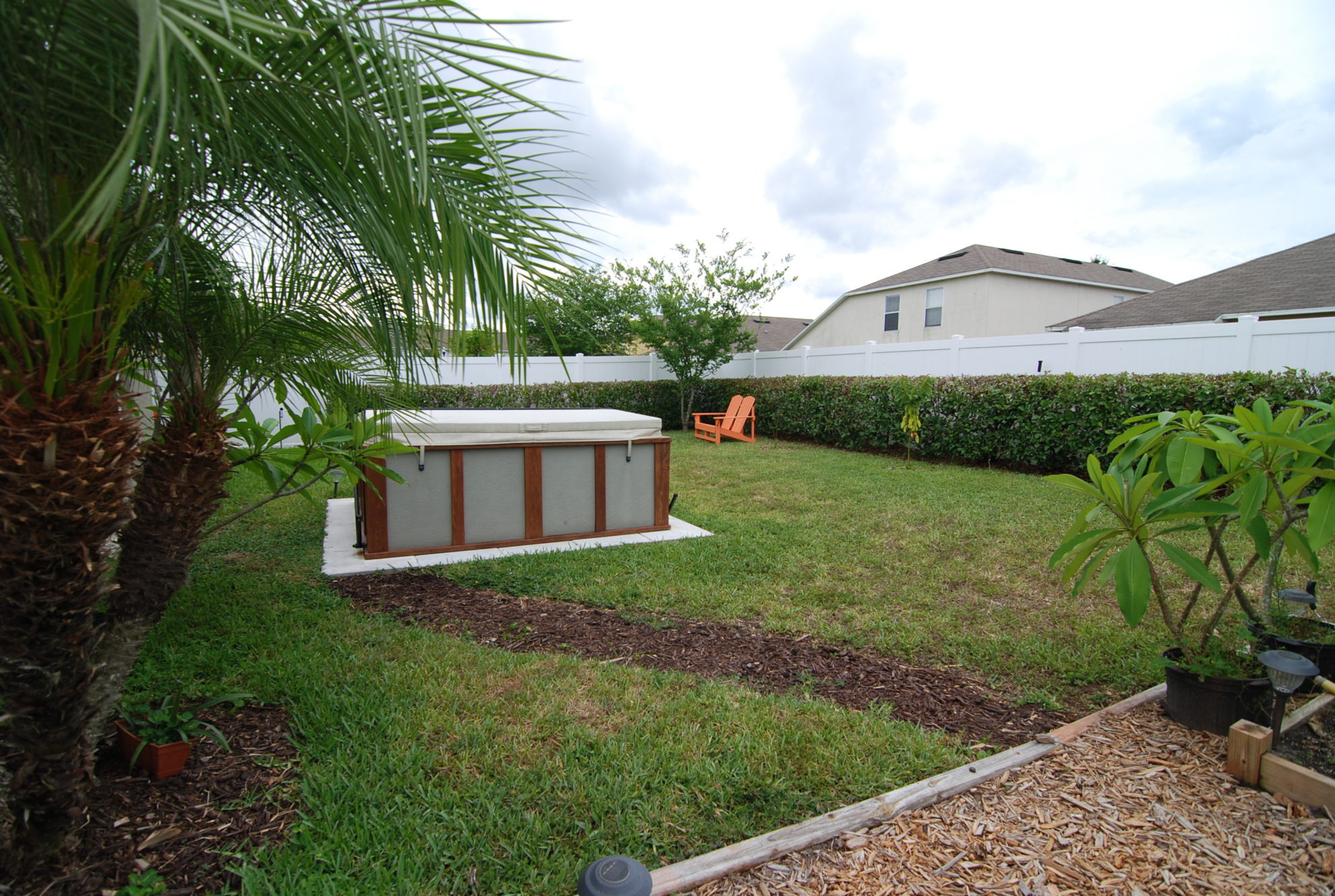 We ripped out the wood stepping "stones" before selling the house and just added dark mulch.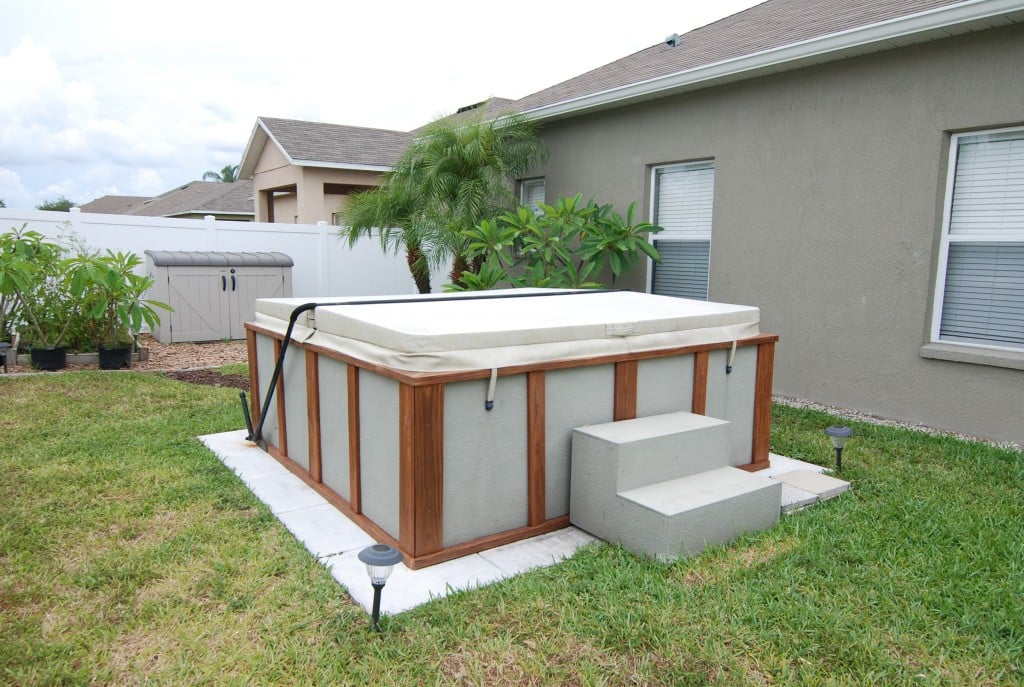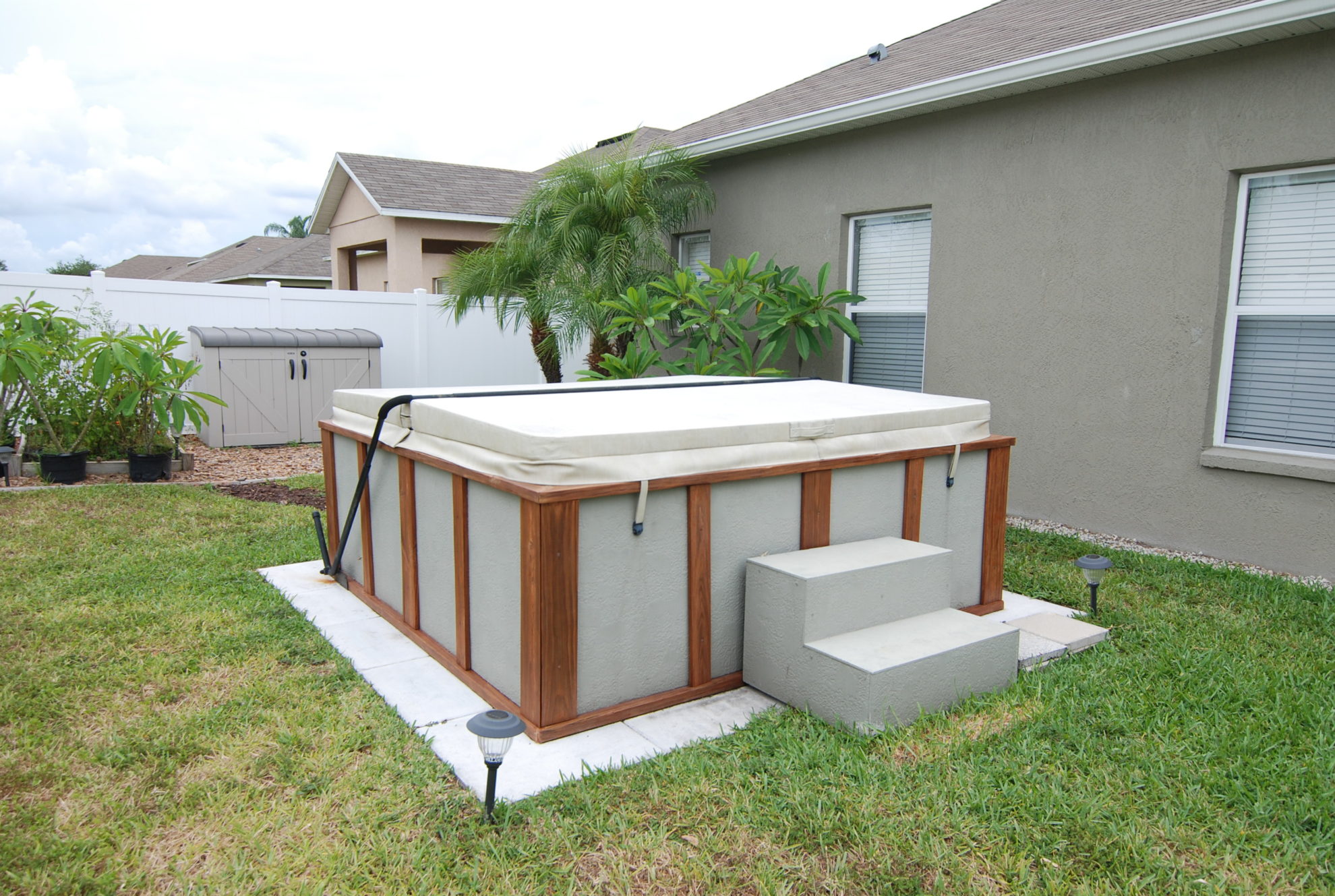 Jon built up the hot tub since we got it as a shell. We had retained the frame prior to selling it.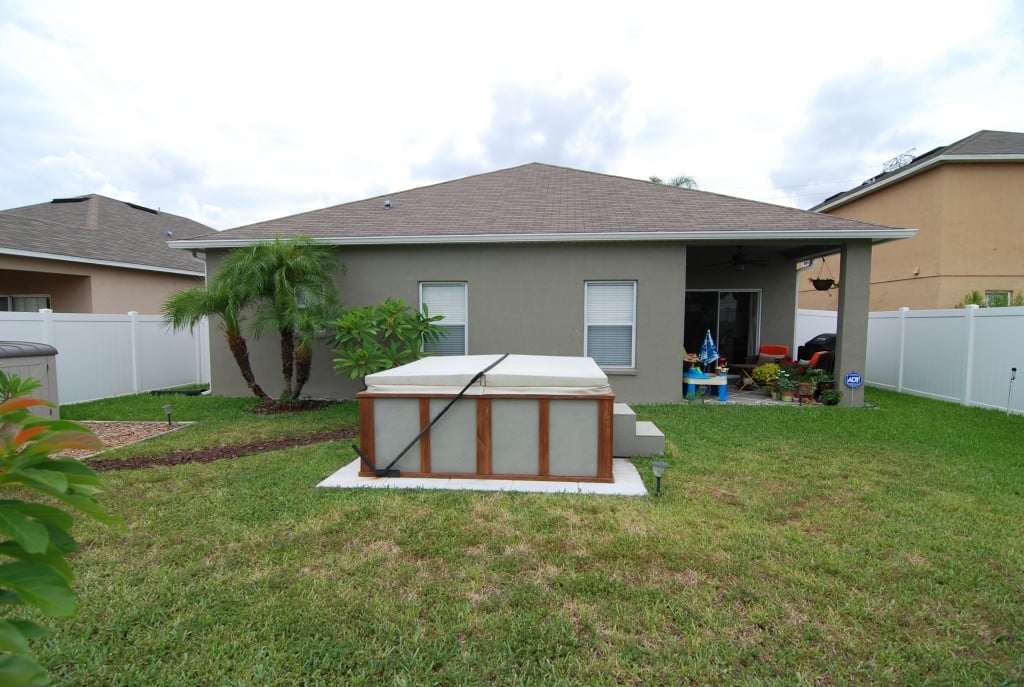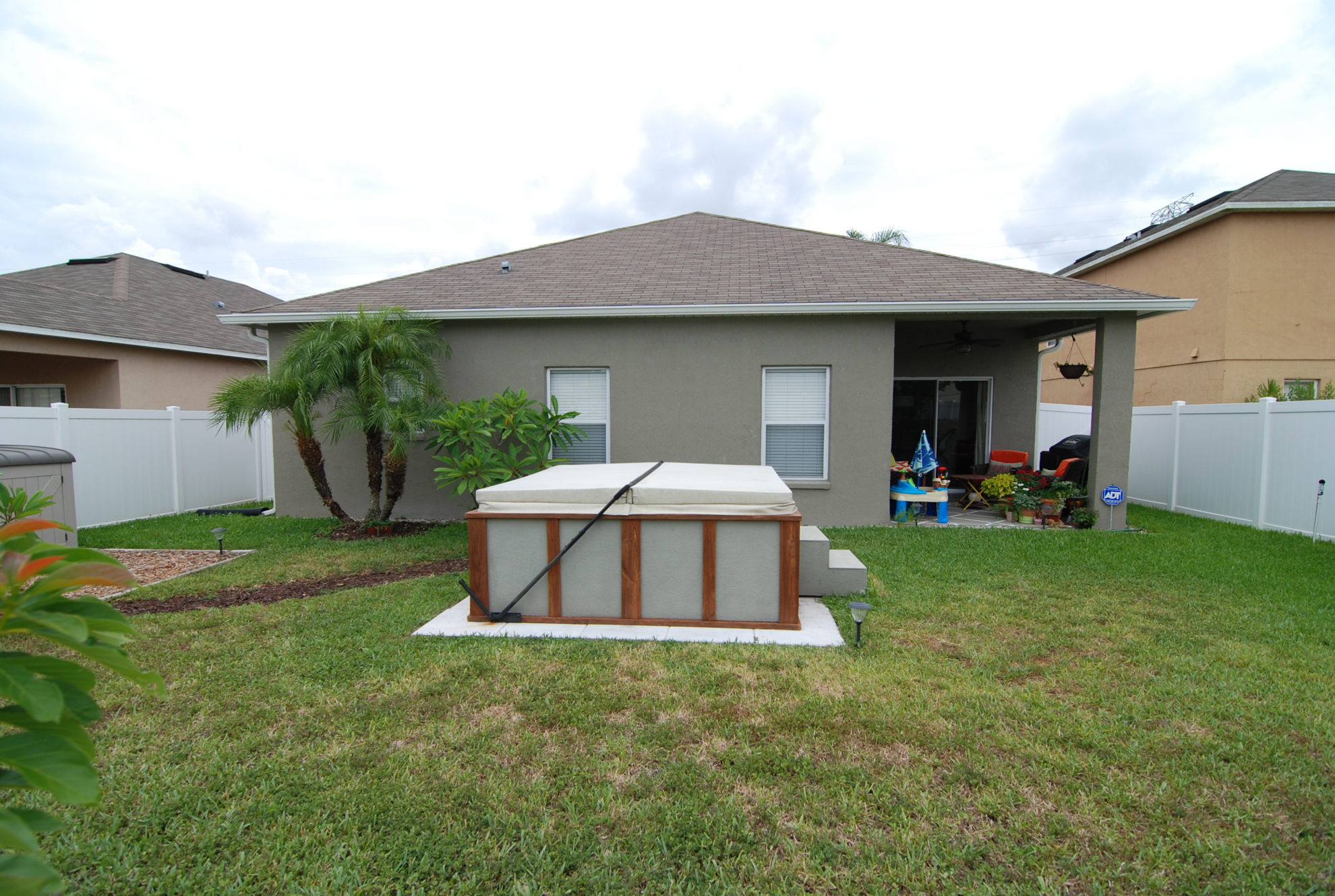 The view of the back of the house. It was our little oasis and I miss it although I'm excited and anxious to finally move into our new home!