This is a sponsored post on behalf of Homes.com.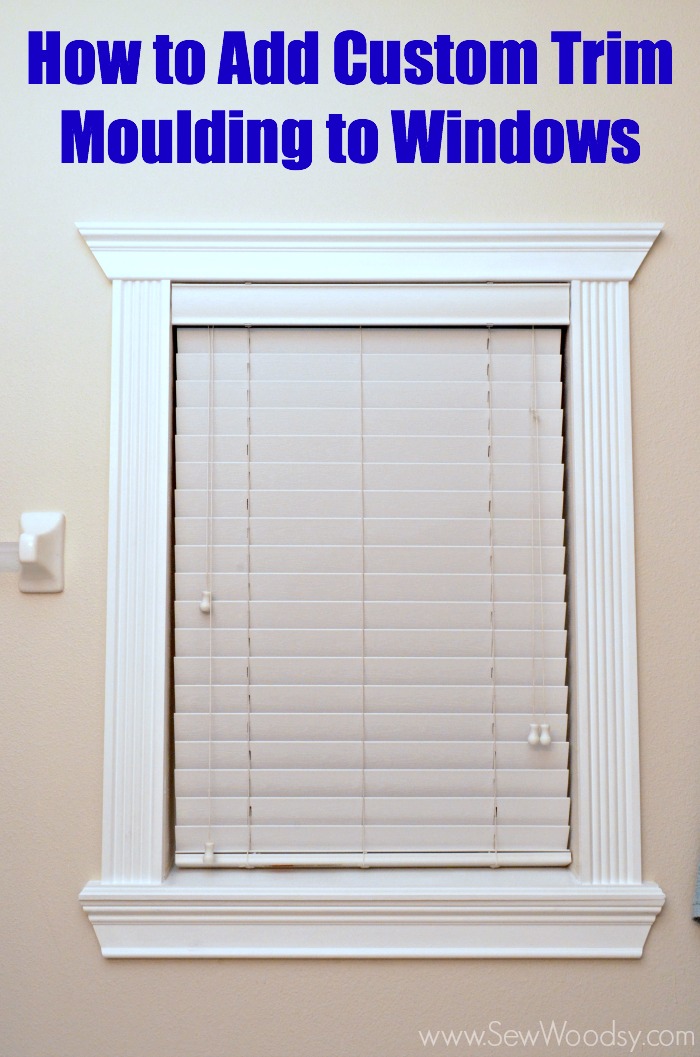 A few months ago, I shared how we updated our shower glass door in the bathroom by giving it a quick makeover. Today, I'm going to show how was gave our master bathroom window a beautiful makeover by adding moulding trim to the window. We spent about $60 on materials which is kind of steep for one window; however, it looks like a million books! So now, we are tempted to start adding trim moulding to all of our windows and just buying the moulding in bulk to reduce the cost. You'll see our easy way of doing this in the video; however, you can make it as easy or as complicated as you'd like.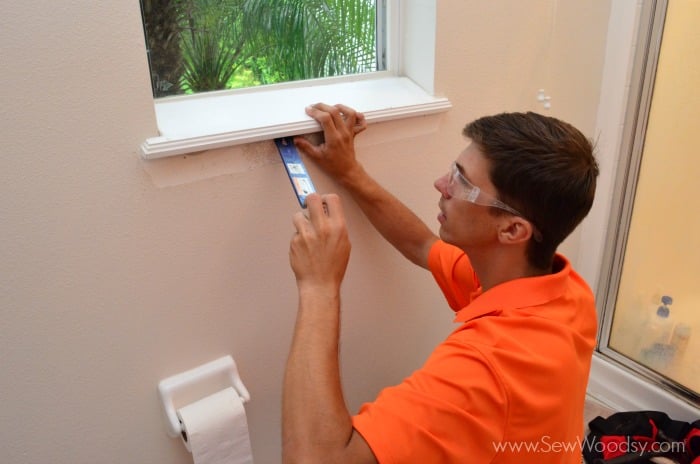 First, Jon removed our old ledge and moulding.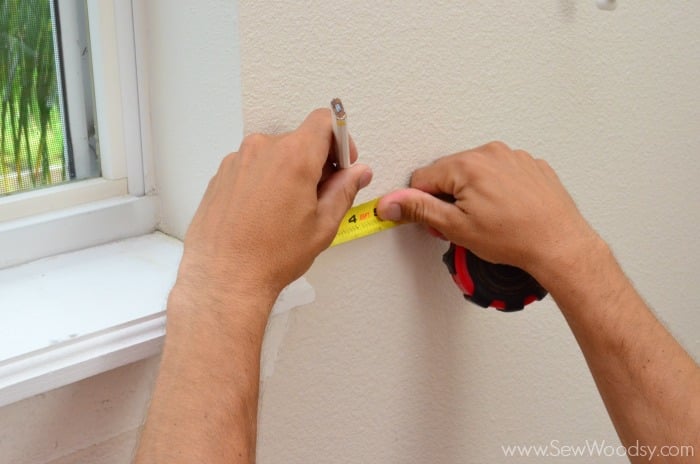 Then, he measured out the distance of where he wanted the moulding to be placed.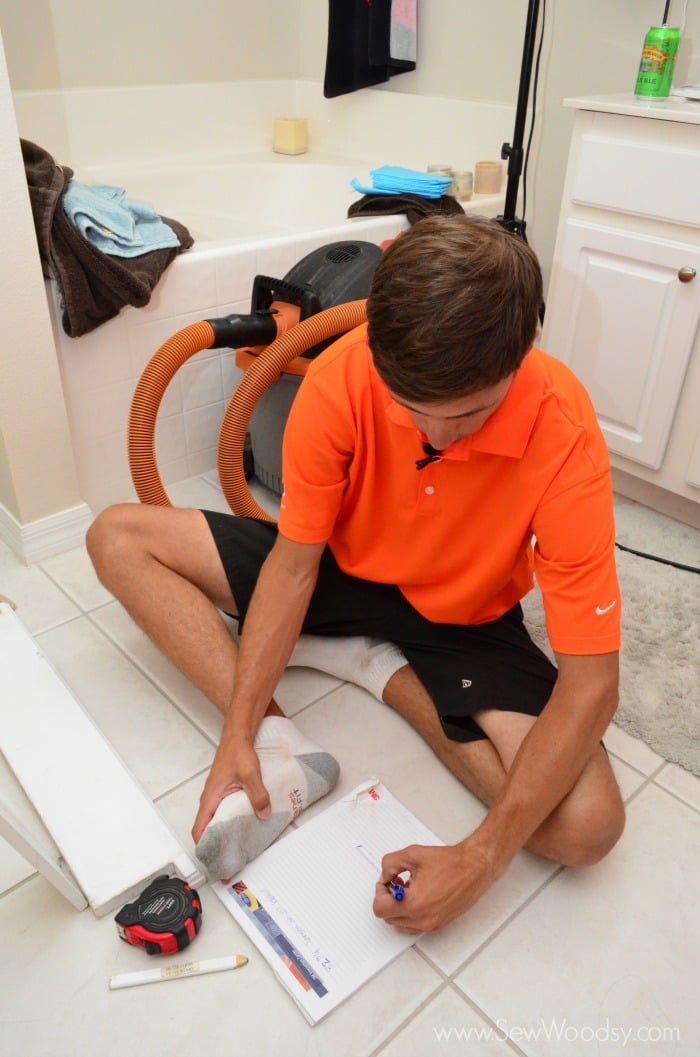 Jon originally wanted to route out and make all the side moulding pieces. I talked him off the ledge and shared with him how we wanted to make this easy. In the end, he liked my version! This is how it normally goes down on our projects… materials sprawled out… drawing up plans, and more planning.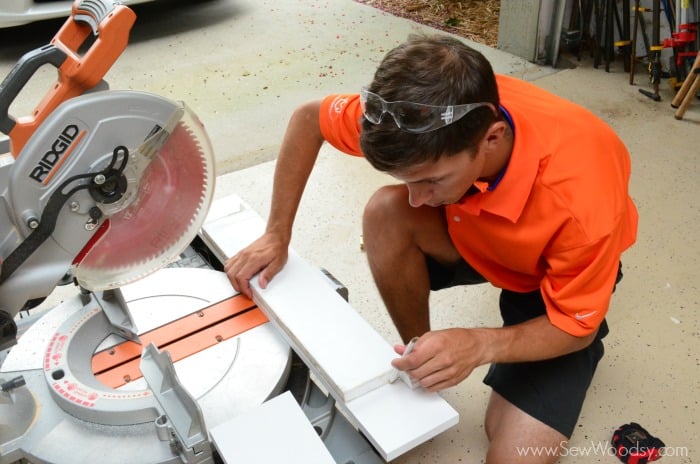 He took our existing ledge and made a new one that went out a little further on the sides to match our new moulding. The picture above is him tracing the old ledge.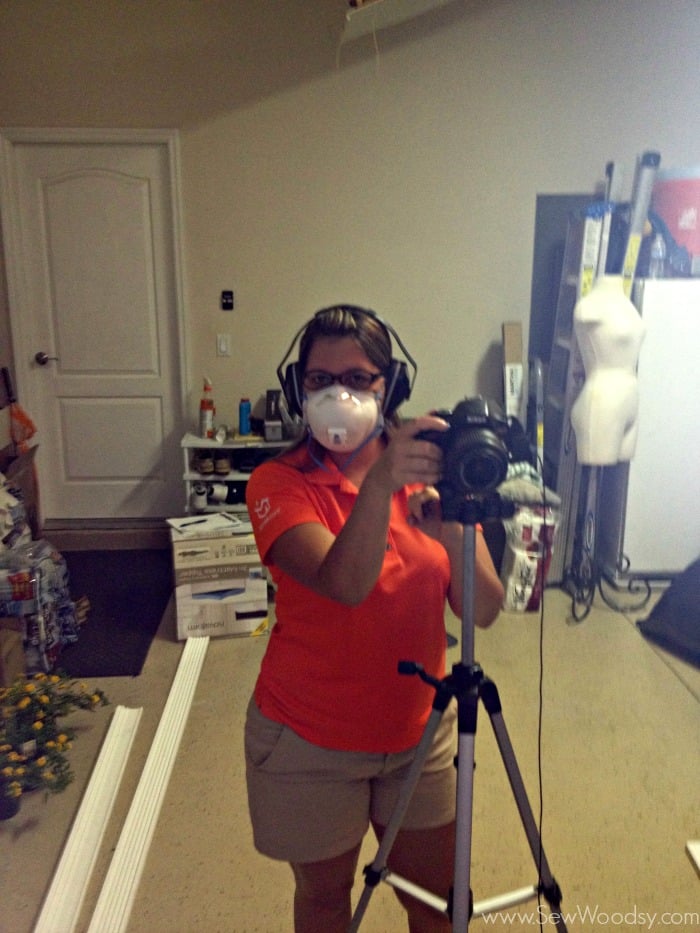 And here are a few behind the scenes photos of us filming… notice our messy garage. Also note, the day we filmed this was the day after I had found out we were expecting a baby!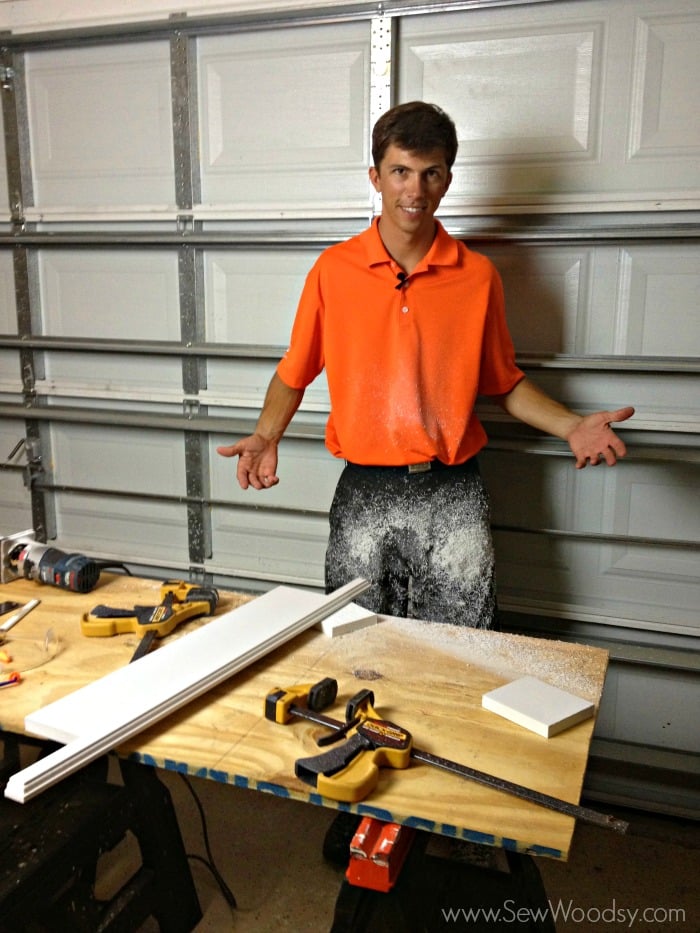 After Jon finished routing the edge this is what he looked like. We both didn't expect him to look like he got hit with a snow ball!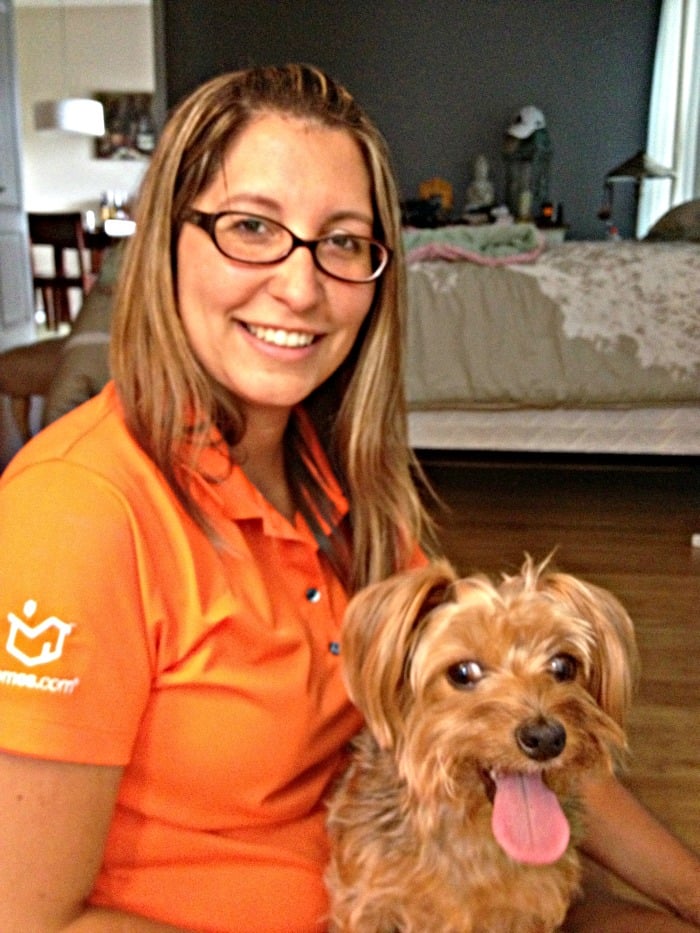 This also happens from time-to-time when working on projects. Jon is measuring or nailing or doing something and our pup, Lola, is freaked out. I'll take a seat ont he ground and she immediately jumps right on my lap.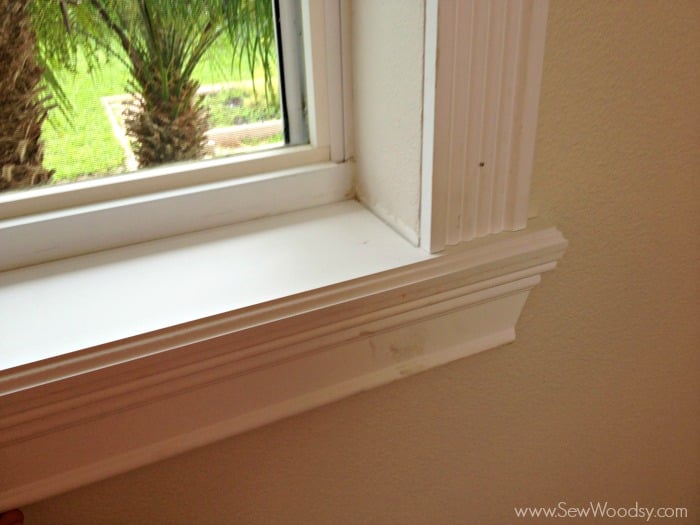 And after we were done filming all we had to do was patch up the holes and paint.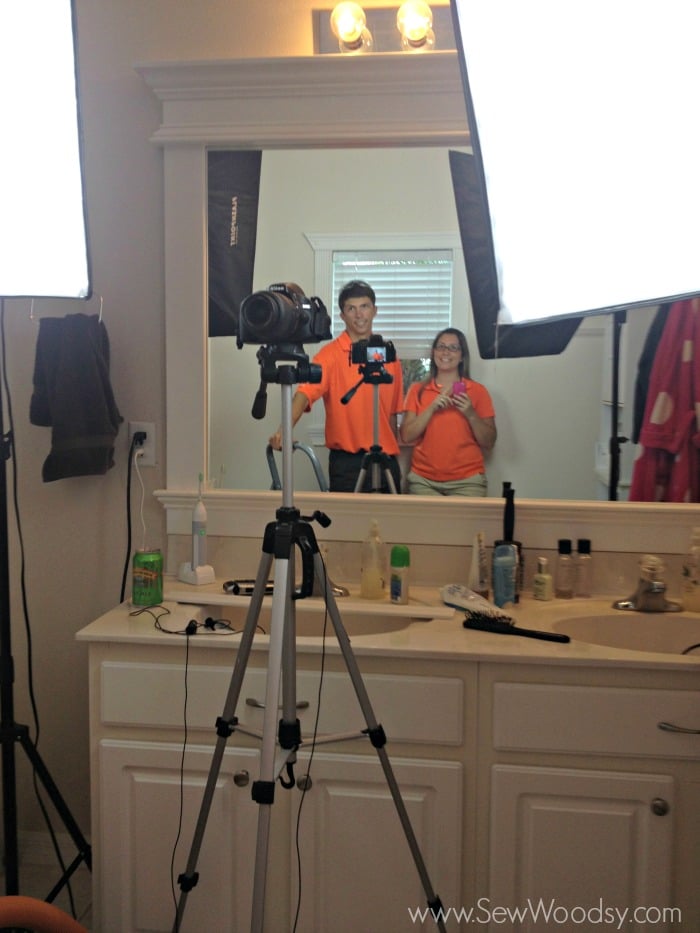 And for good measure… here is a selfie of us and our finished project after filming.
Disclosure: We have a working relationship with Homes.com and are video brand ambassadors for 2013 (thus we are compensated). As always all opinions are our own.