Ever wonder what does a Cricut do? I'm here to answer the number one burning question and share the wide-variety of projects you can make on a Cricut machine.
Thank you Cricut for sponsoring today's post. As always, all opinions are my own.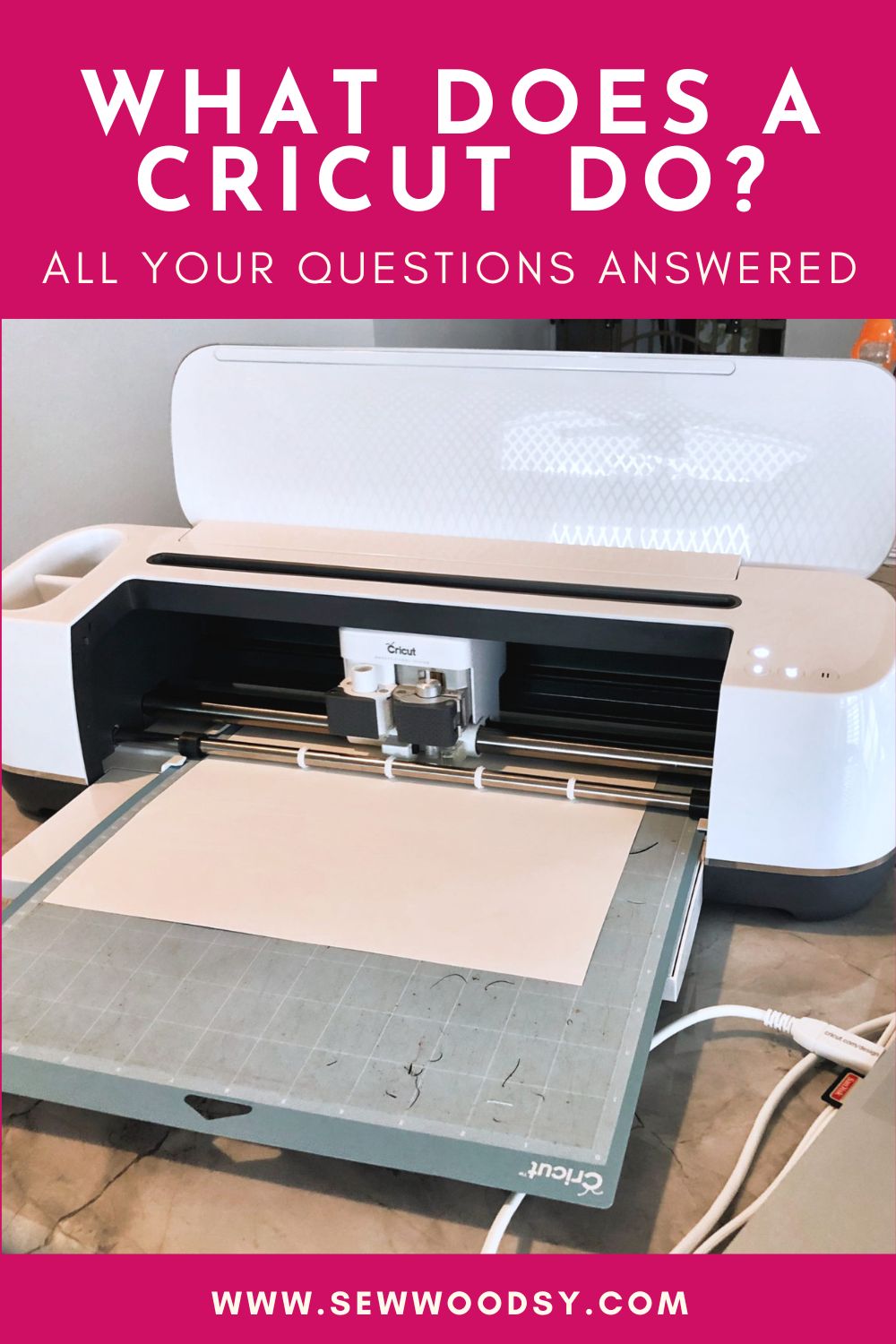 I have been a long time advocate and user of Cricut machines. I started using a Cricut back in 2008 when I was planning my wedding. Back then, you did not use a Cricut with the computer. You used cartridges and the machine to make very basic cuts. You were only able to cut paper. Over the past 15+ years Cricut has become an innovator in the crafting world and has embraced technology.
What does a Cricut do?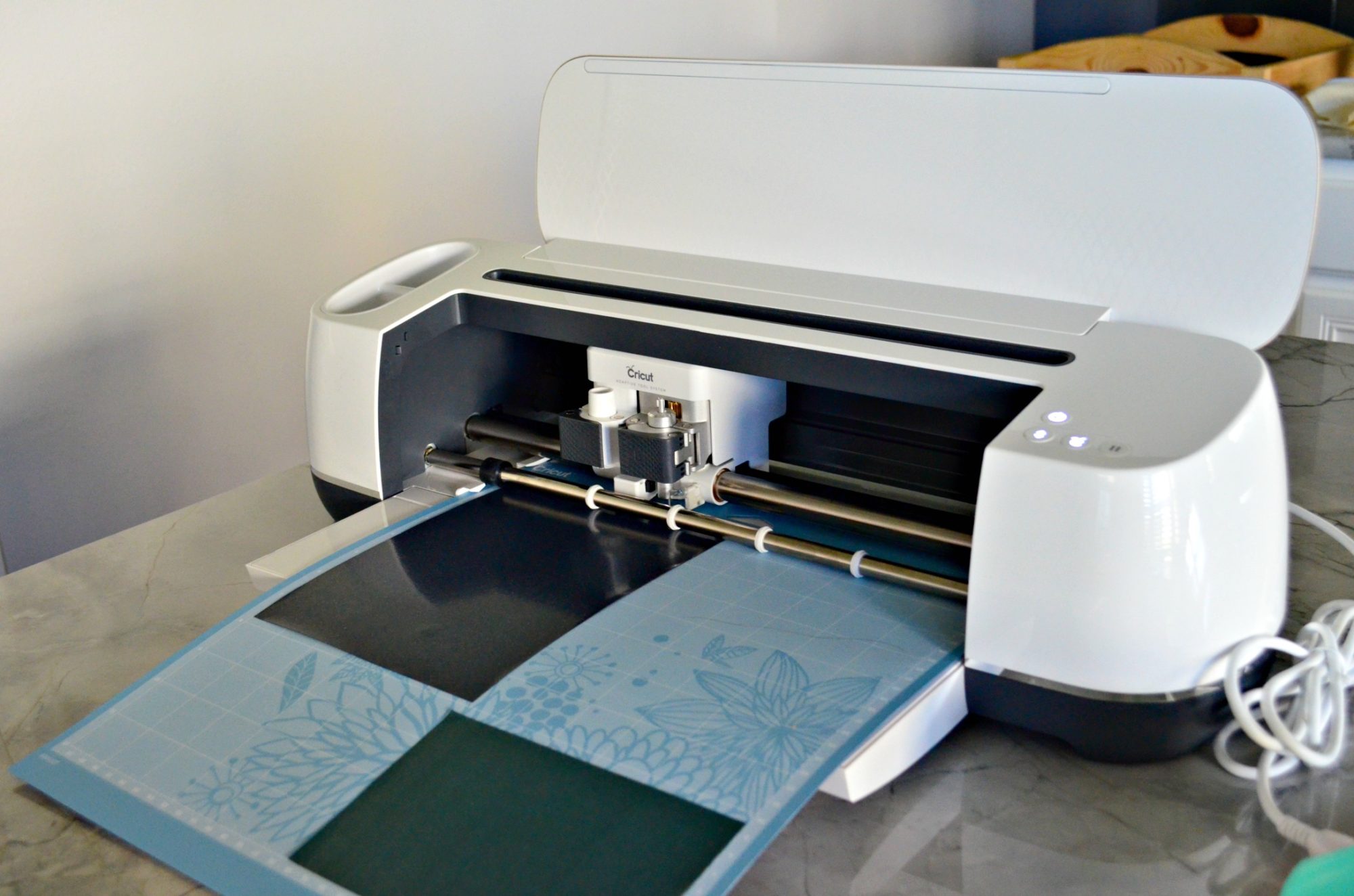 A Cricut is an electronic cutting machine that can cut just about any design using a wide variety of materials like vinyl, paper, Iron-On vinyl (for shirts), cardstock, vellum, even fabric and thin balsa wood to name just a few of the types of the materials that can be used to cut on a Cricut.
Think of a Cricut like this, if you need to cut out something the Cricut can do the job instead of hand cutting using scissors or even an X-acto knife.
Cricut can also write using a pen, score paper to make folds, print then cut (print on your computer then cut on the Cricut), emboss, cut fabric using a rotary blade, and even emboss. These features will also depend on the style of machine you have. Some machines have limited functions where the Cricut Maker family can do all of the above plus cut thicker material like I mentioned above (think balsa wood for puzzles and 3-d models).
How does a Cricut work?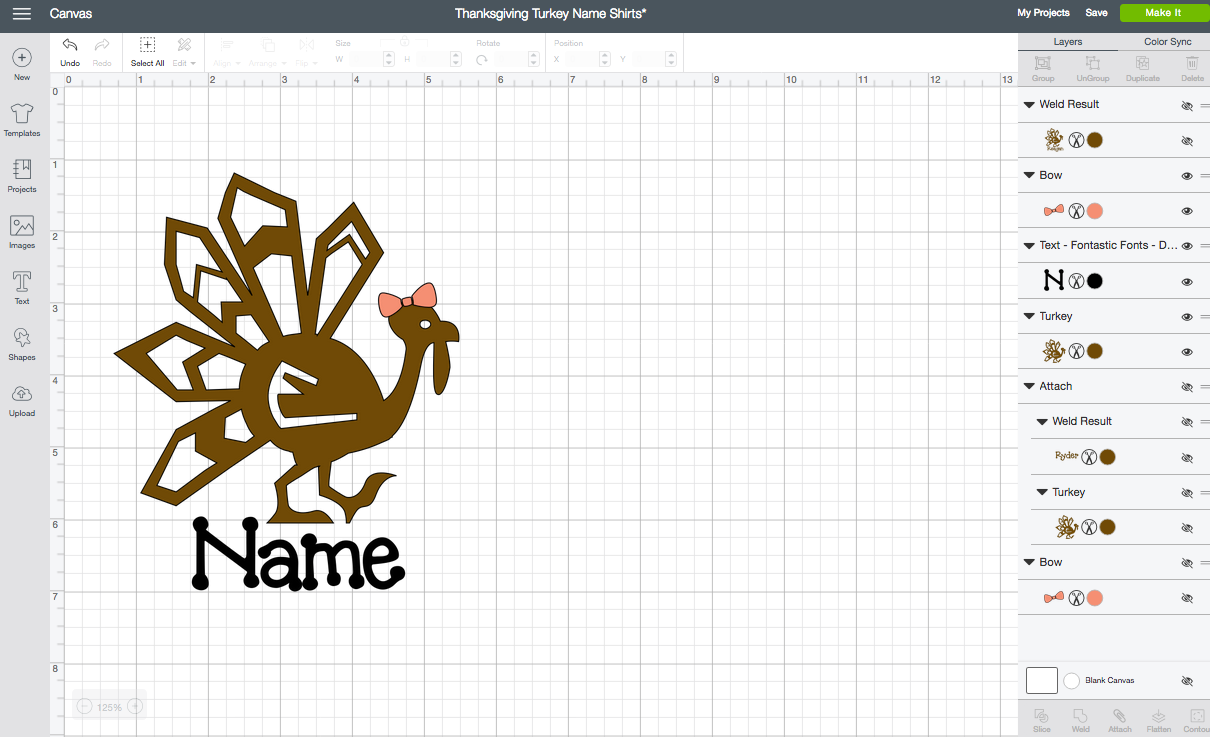 In order to operate a Cricut you will need to connect the machine to your computer (hard wired) or simply connect via Bluetooth technology (by searching for the device's name on your computer). You will need to download and install the Cricut Design Space program to your computer. Design space is available for Windows, MAC, iPad/tablet, iPhones (iOs) and Android smartphones.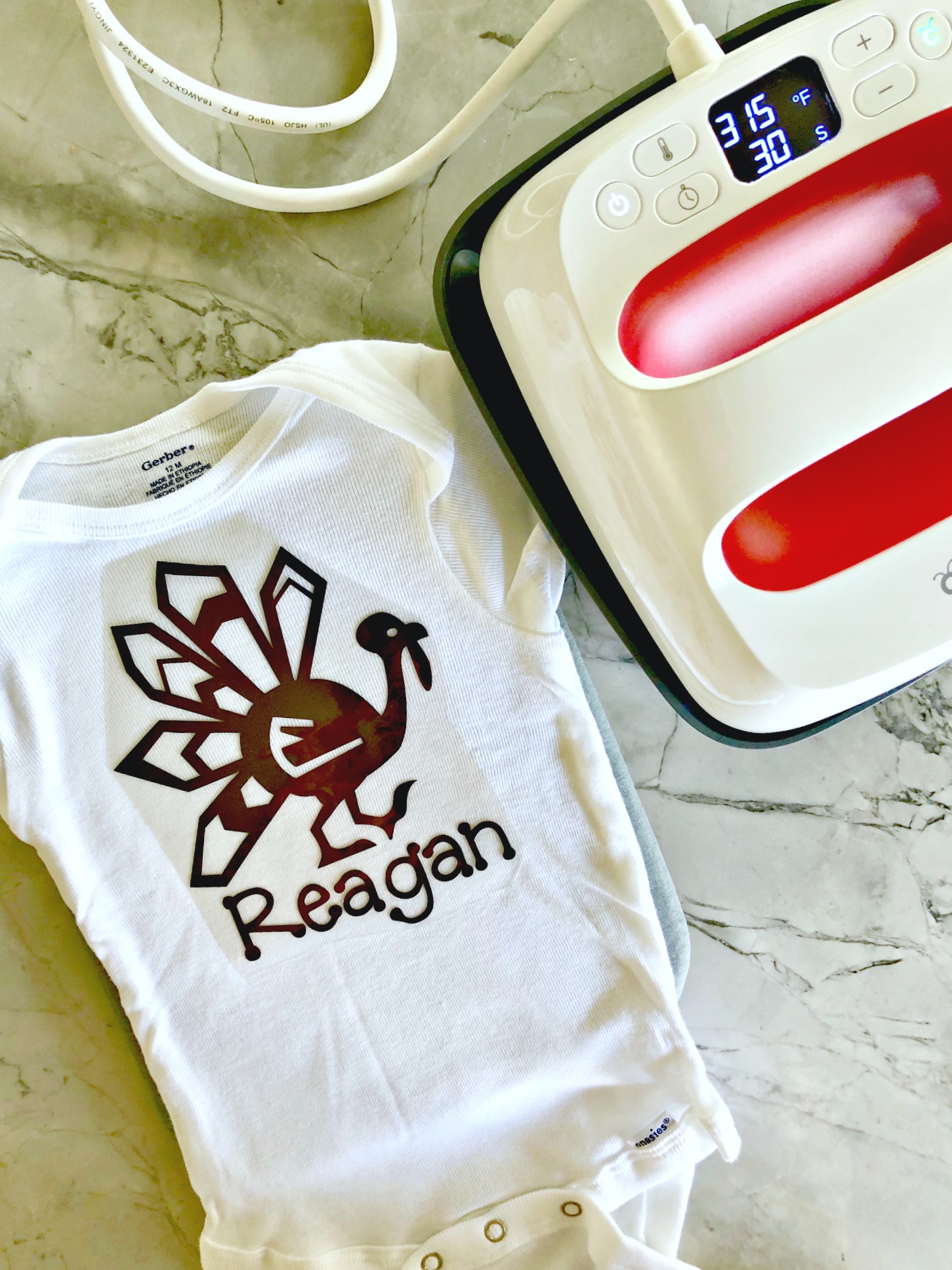 Once you have downloaded and are in Cricut Design Space platform you can either upload an image (for free) to your account or use one of the over 50,000+ images found in Design Space (subscription required for most fonts and images in Design Space). Once you have your design set then you simply select "make it". The Cricut will then begin to cut, draw, score, etc… Then it's time to put your project together. Whether it means you are ironing on the iron-on vinyl to a shirt, assembling a card, or applying vinyl on to a surface.
How hard is it to use a Cricut?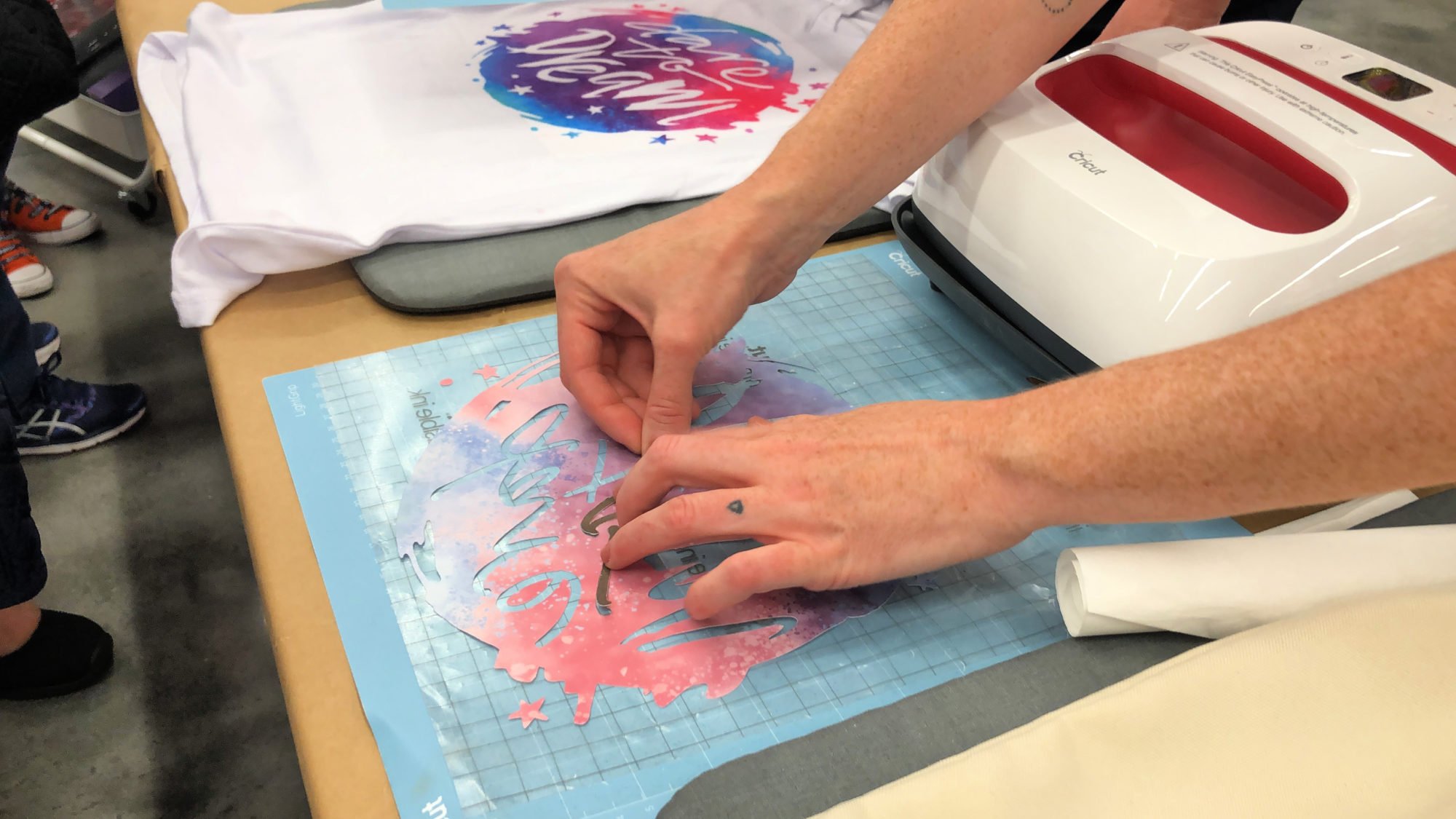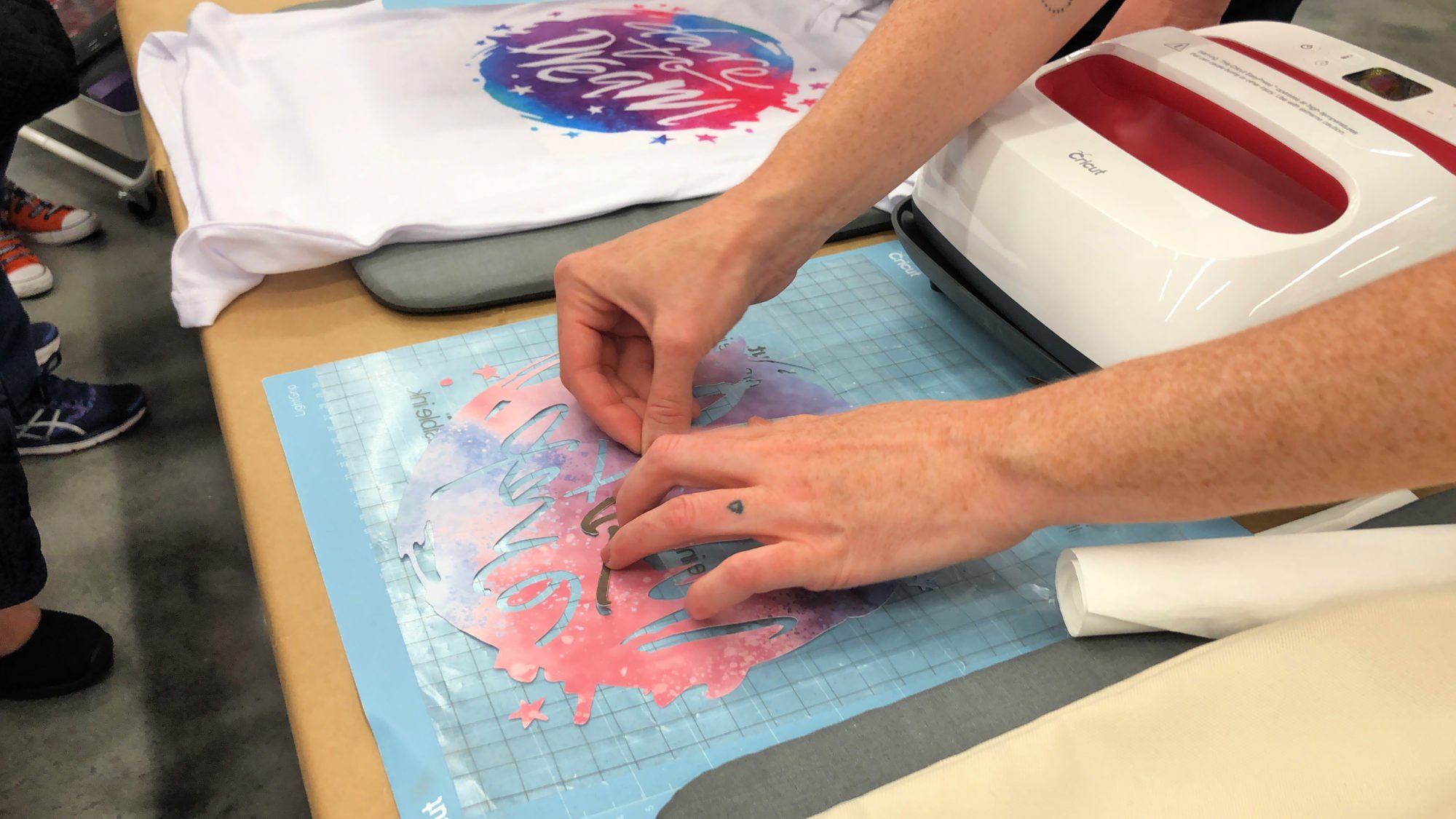 In my opinion, I feel that using a Cricut with Cricut Design Space is very user friendly. Using a Cricut machine is not complicated so do not let the idea of learning a new program stop you from buying a machine. Thanks to hundreds of tutorials online plus very intuitive software you will learn how to make simple projects in no time.
Eventually, over time you will get the hang of it and be working on much more complex projects. The sky is really the limit. I find the hardest (most time consuming) part of using my Cricut is designing my project.
Is a Cricut worth it?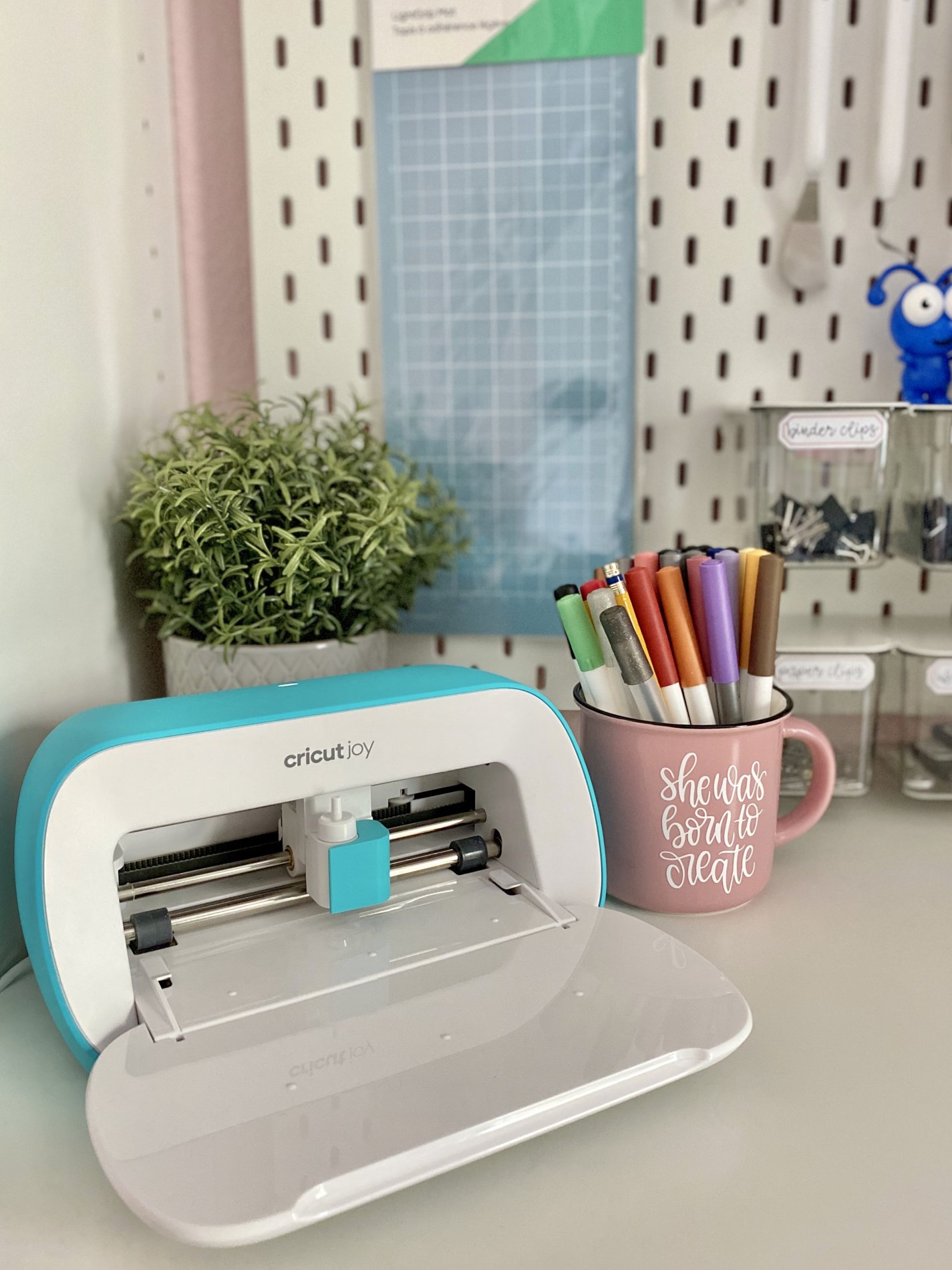 Yes, I feel a Cricut is definitely worth it if you are a crafter and love to make custom one of a kind items. Depending on the machine you purchase will depend the wide variety of projects you can make. Cricut is affordable and worth the investment.
School assignments – Since my kids have started elementary school in the past few years I have found it's very helpful with customizing items for school and of course for the wide-variety of school projects.
Teachers – Looking for perfect letters for your bulletin boards, decorating your door, want to make a game for your students or simply customize bins in the classroom. A Cricut is your best friend.
Weddings – Looking to save money and DIY some of your wedding decor? From paper flowers, place cards, table numbers, and favors, the Cricut can help you achieve the look for just half the price of buying it.
Event Planners – Looking to customize details at an event? A Cricut definitely needs to be in your arsenal.
Interior Decorators – Let's face it, want that custom look for not as much money? The Cricut will help you achieve it. Whether it's a custom sign or simply labels to organize the pantry (hello Home Edit) the Cricut is for you.
Sell Items – If you are looking to make extra money and would like to sell custom items, the Cricut will help you do this. Think custom shirts, cards, mugs, even jewelry!
Cricut FAQs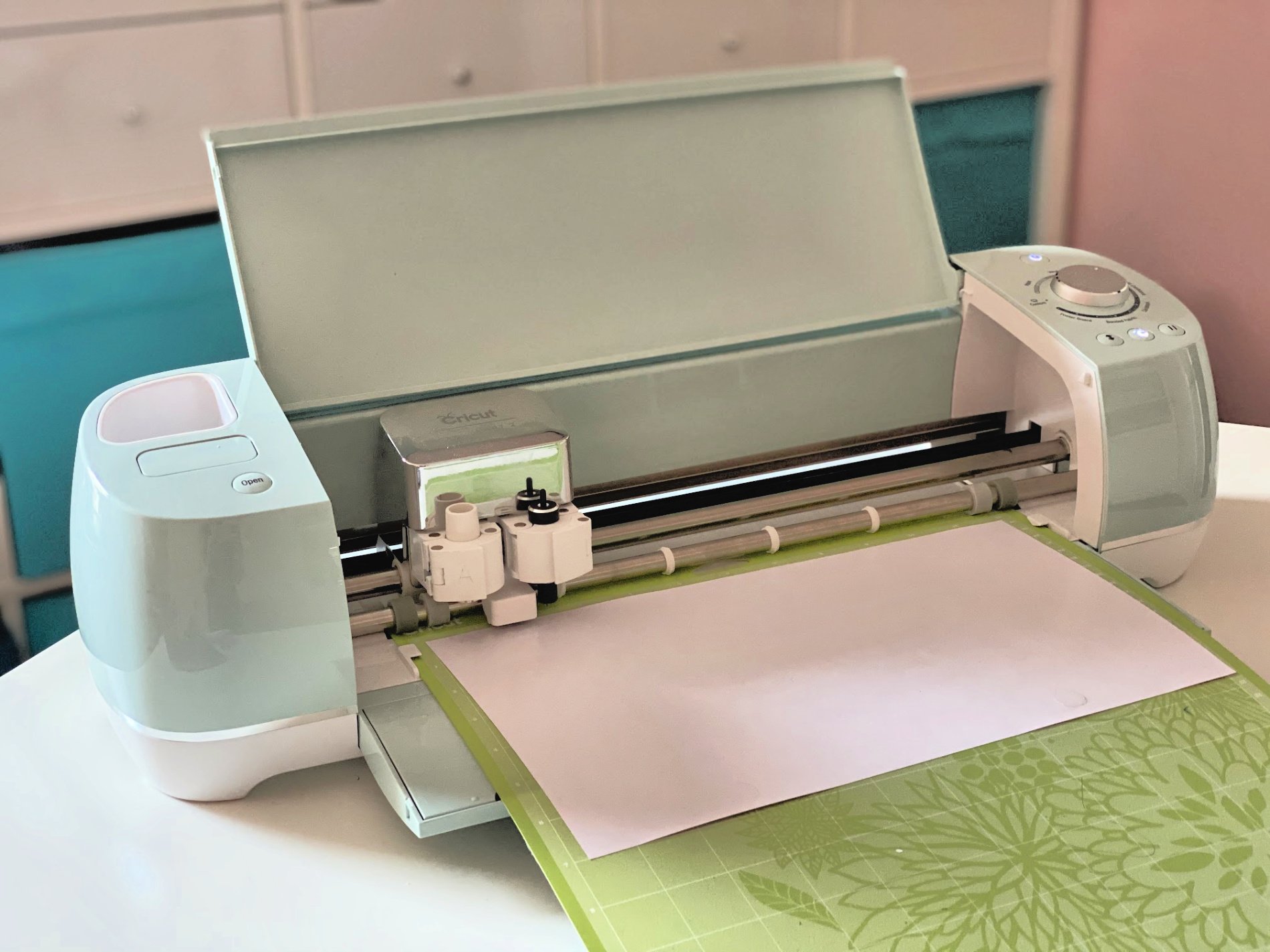 Do you have more questions? Here are a few more of the most frequently asked Cricut questions.
Do you need a computer to use a Cricut?
Yes, for all the newer aged Cricut Machines (2014 and newer) you need a computer or tablet/phone in order to operate and cut on the machine. Prior to 2014 you would use cartridges and didn't need a computer in order to cut on the machine. Technology has advanced so much over the past 2 decades that Cricut has been around.
What do you need to get started with Cricut?
When you purchase a Cricut it will come with a mat and a few sample pieces of material for you to make a few sample projects with. Side note: I highly recommend you take the time and make the sample projects. I did that with my Cricut Joy and it helped me learn the machine faster!

Back to what you will need to get started with your Cricut. You will need a mat (the type of the mat will depend on what type of project you are working on–make sure to check out my Cricut Mat Guide for reference), weeding tool, spatula, scraper, scissors or paper cutter and material to cut with i.e., paper, cardstock, iron-on vinyl, vinyl, etc. If using vinyl you will also need transfer tape. That's about the basics depending on the project.
Which is the best Cricut for Beginners?
Depending on what you want to make with your Cricut will depend on this answer. If you are looking for smaller projects like basic pantry labels, cards, and simple iron-on vinyl shirts the Cricut Joy is a great beginner machine (and cheapest). However, if you are looking to do larger projects that require a size larger then 4.25 inches x 6.25 inches or 4.25 inches x 11.75 inches then a Cricut Explore Air 2 or 3 will be your next best option. This machine is versatile enough and great for beginners!
Can you use a Mac to operate a Cricut?
Yes, in fact I am a Mac user and have not had any issues connecting my Macbook Pro or even my iMac to cut on my Cricut. The same goes with using the Design Space app on your iPad or iPhone. They all work seamlessly with the design program and machine.
Cricut Tutorials
Looking for more Cricut tutorials on how to use some of the various products or simply learn more? Check out these other guides.
Cricut Craft Ideas
Looking for more inspiration? Here are a few more of my favorite Cricut Craft Ideas.
I hope you found this post helpful and I helped you answer the age old question of "what does a Cricut do".
If you found this helpful, I would be honored and love for you to take the time to leave a comment! I spend hours developing and testing these projects, and always love to hear feedback and user experience!
Don't forget to FOLLOW ME on Facebook, Pinterest, and Instagram, and subscribe to my email list!