Bored and not sure what to do? Stay in your car and and drive through the Wild Florida Drive-Thru Safari Park located in Central Florida.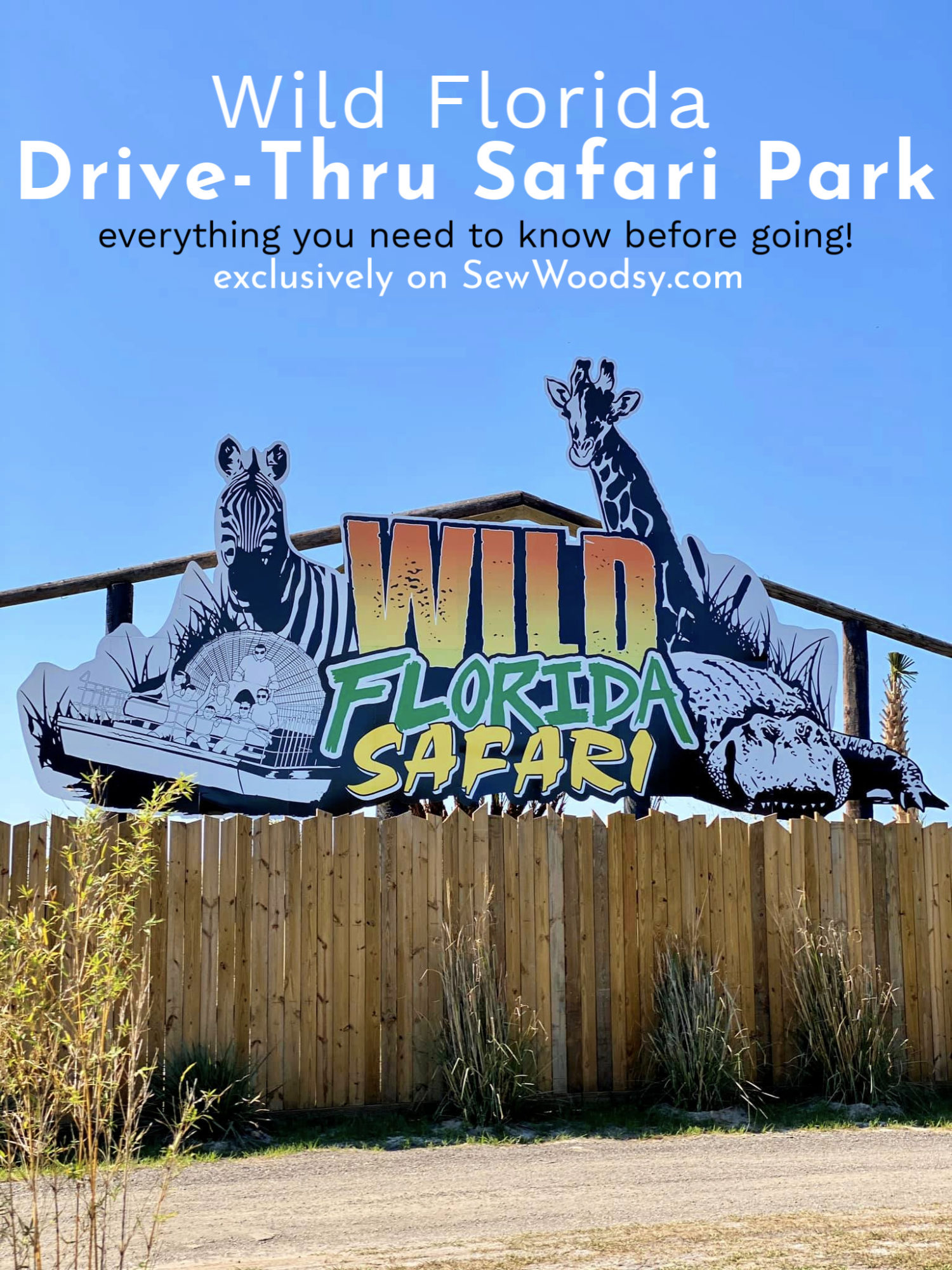 A few weeks ago, I had quite a few friends tell me about the Wild Florida Drive-Thru Safari Park. It was one of the only attractions and things to do that is still open during this pandemic. It's also the perfect way to social distance. You sit in your car with your family (the same people you are already self-quarantined with), and drive thru what looks to be a safari!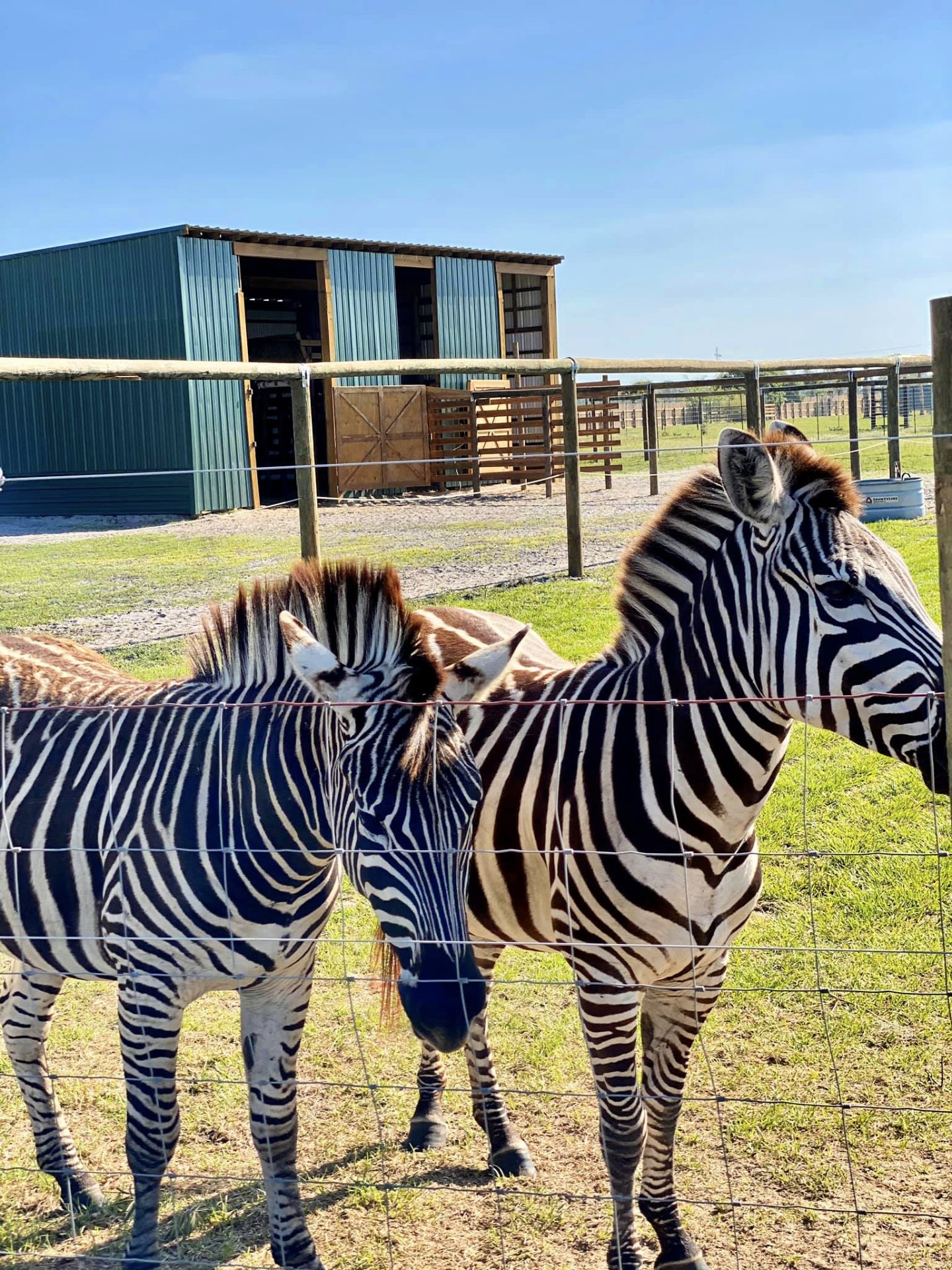 Animals you will encounter
The safari park give you a unique opportunity and brings you up close and personal with wild animals.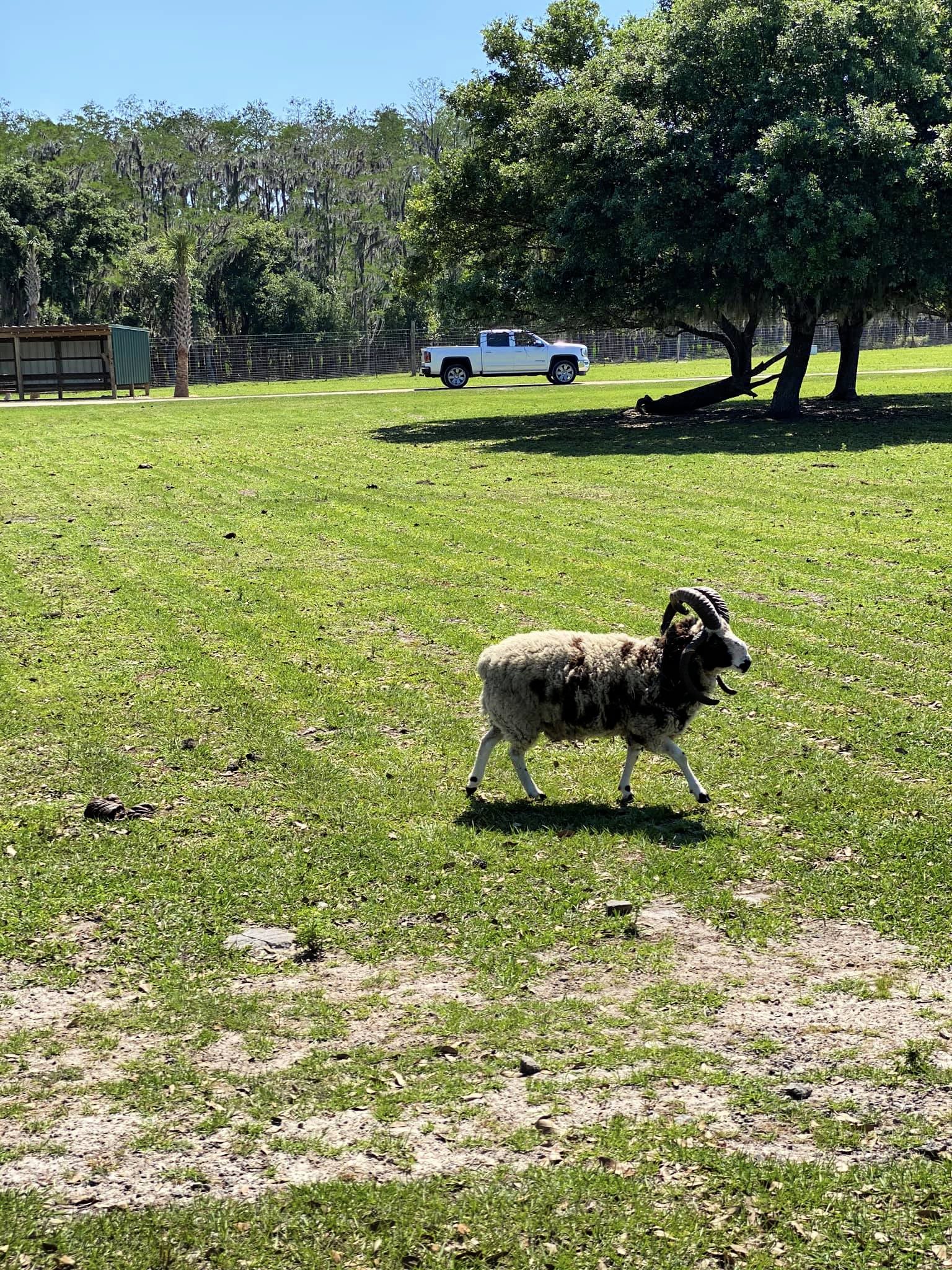 Mouflon Sheep
Nilgai
Gemsbok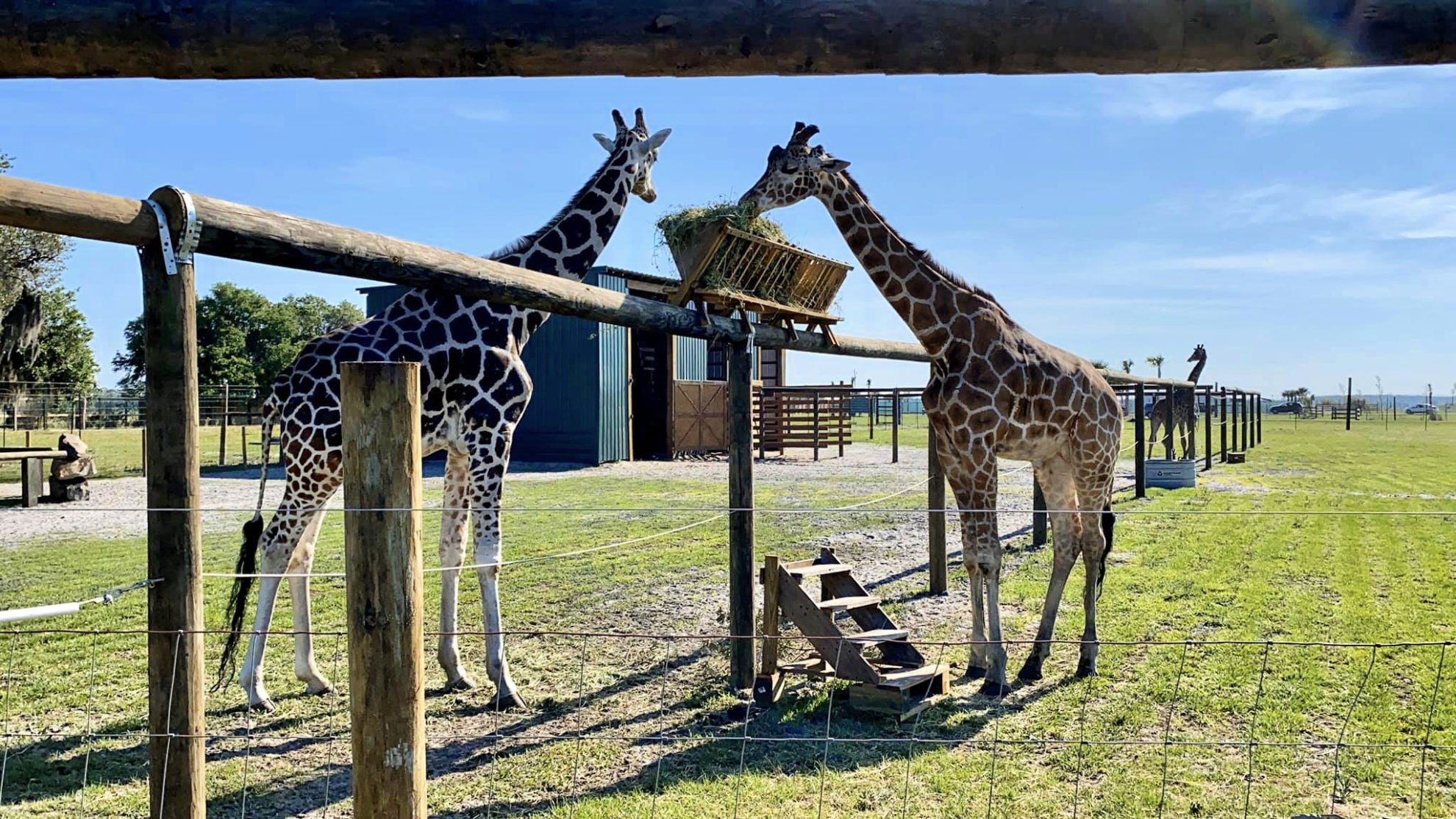 Reticulated Giraffe
Auodad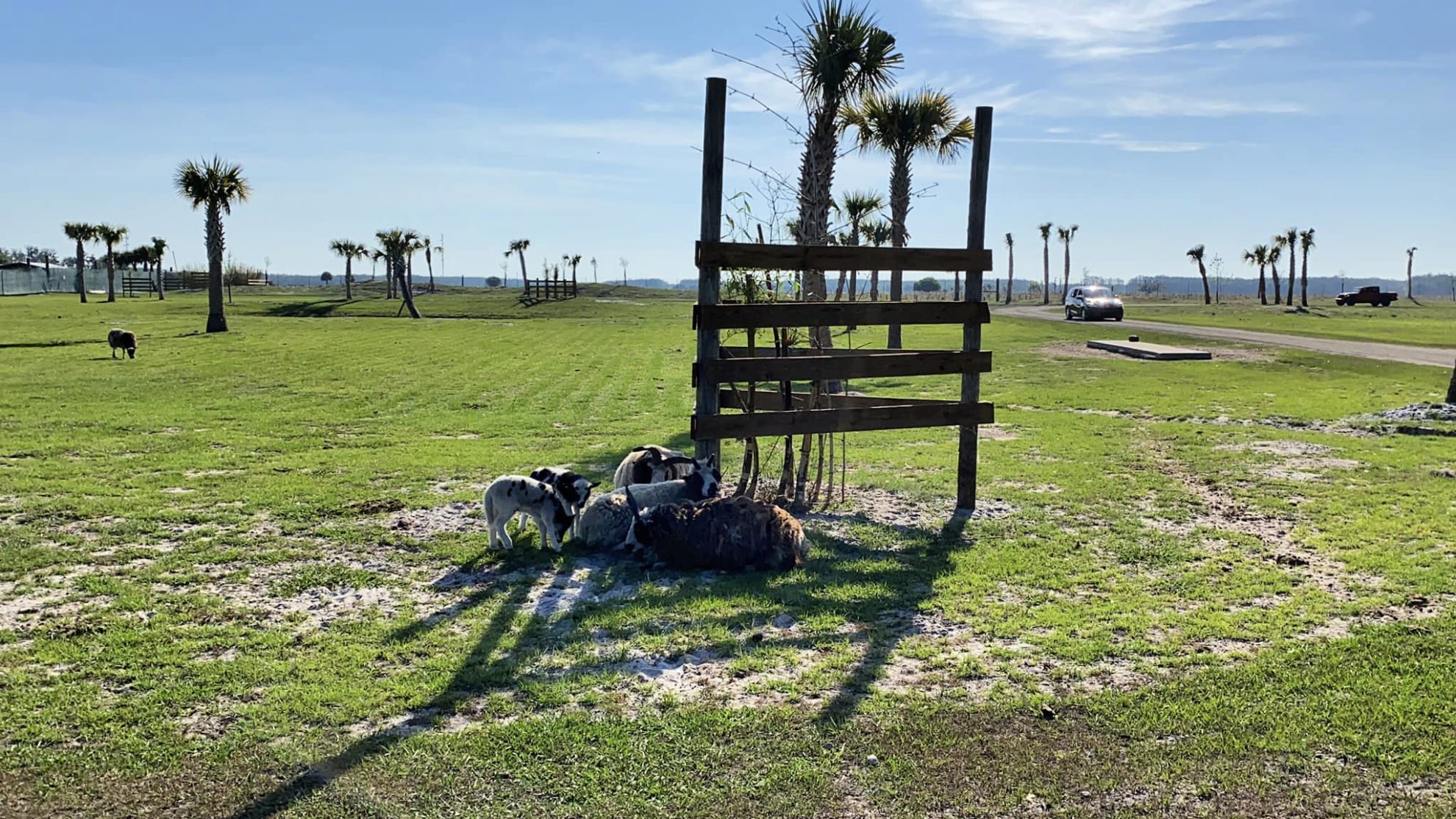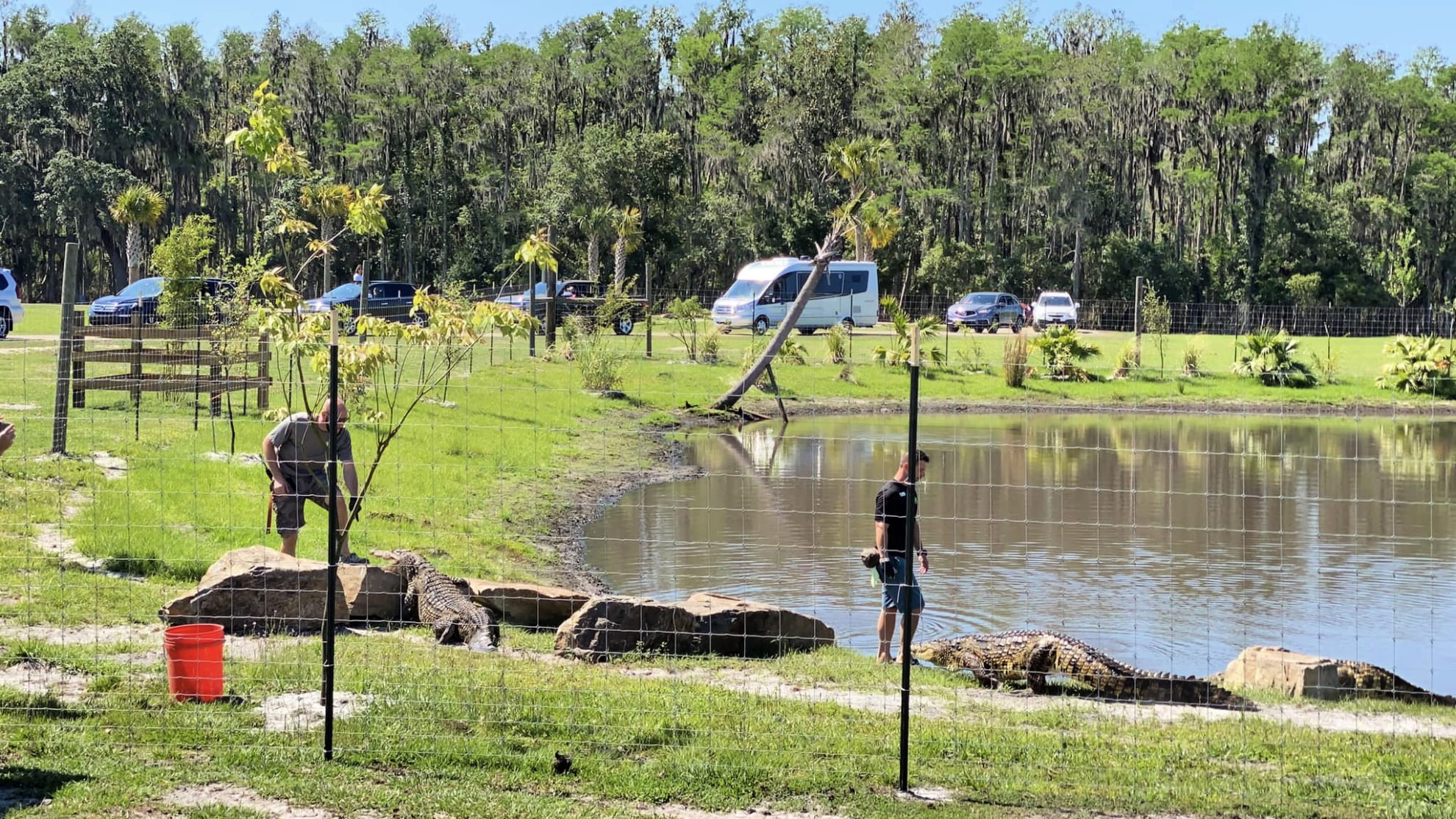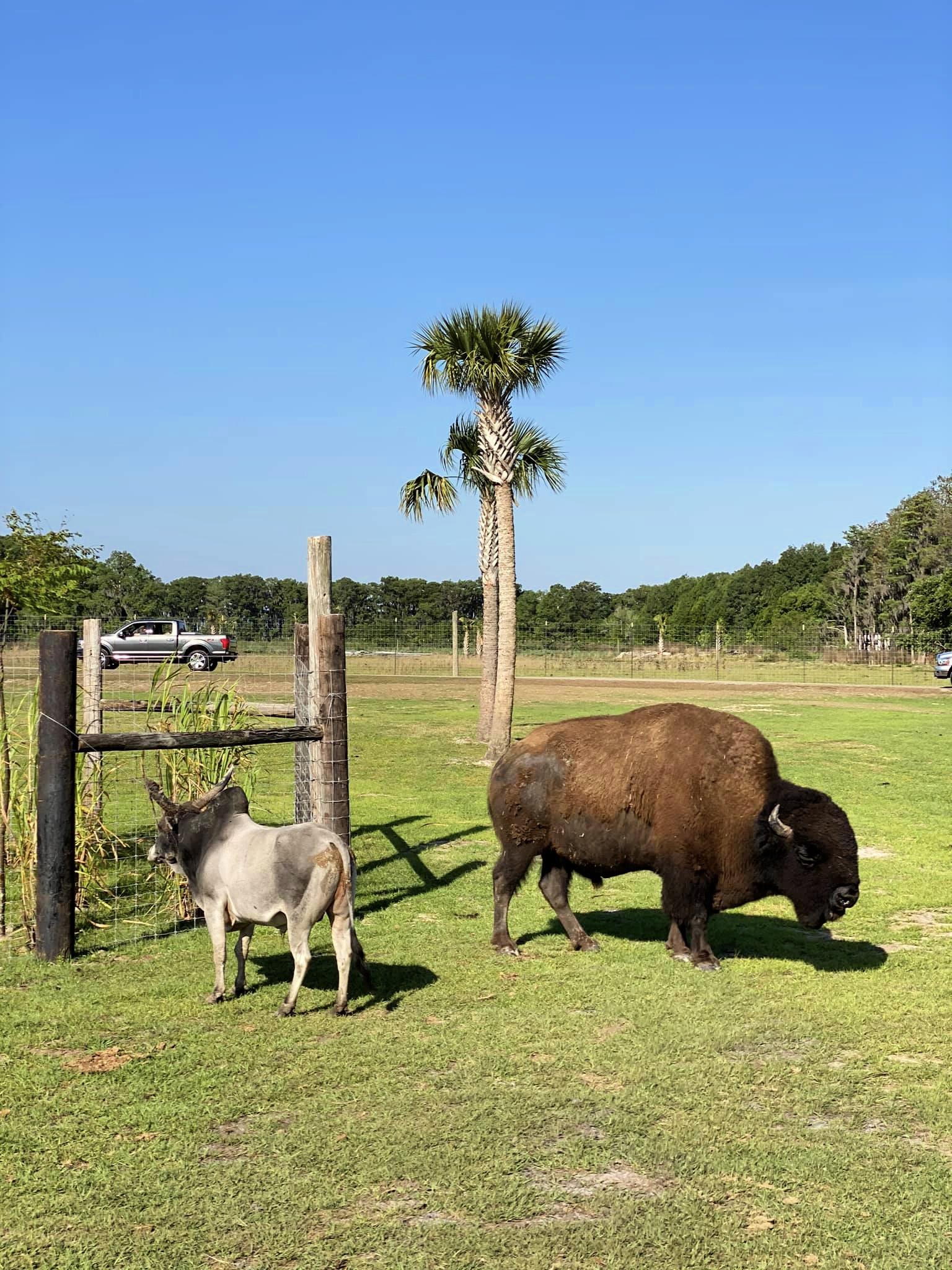 Brahman Cattle
Bison
Water Buffalo
Cracker Cattle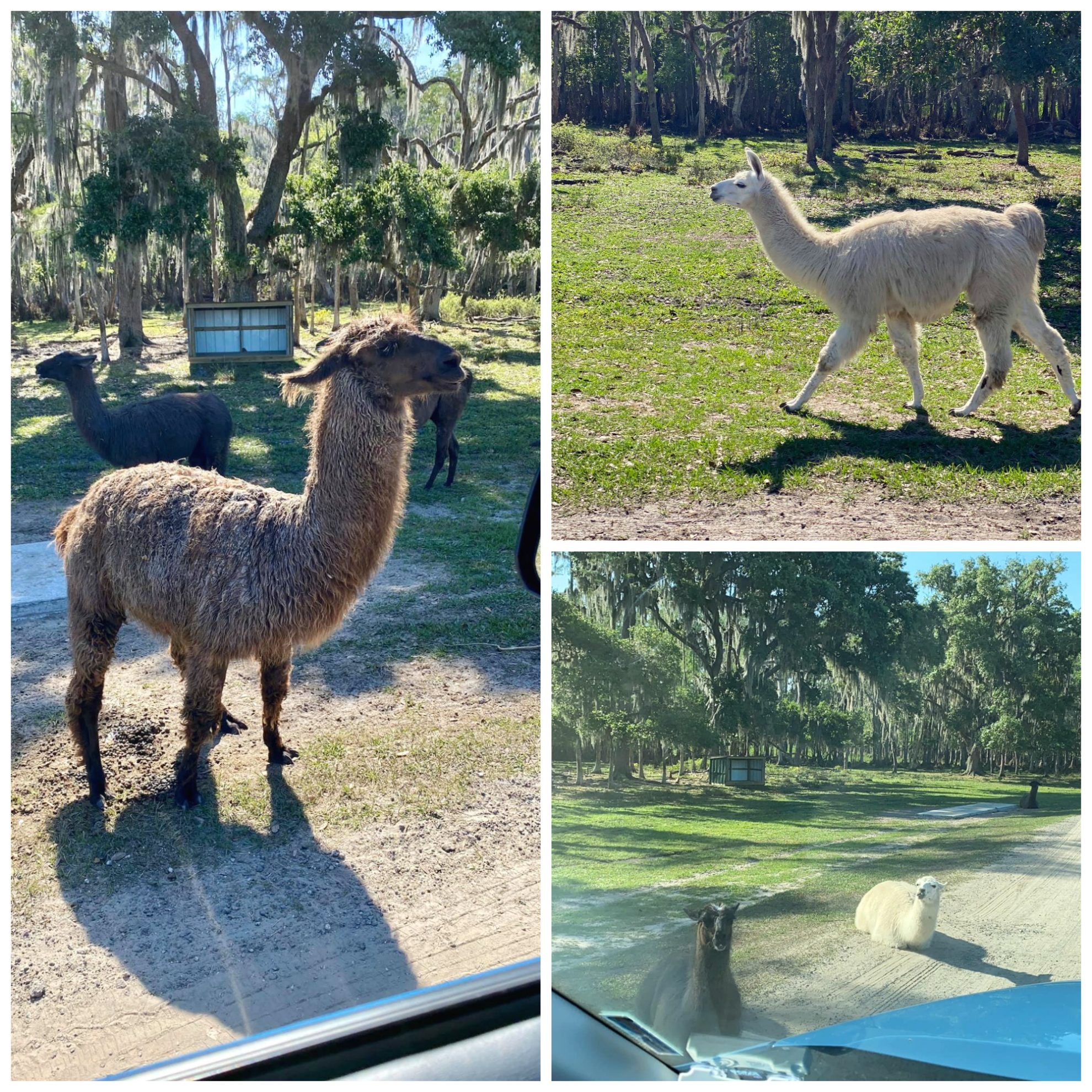 Llamas
White Tailed Deer
Elk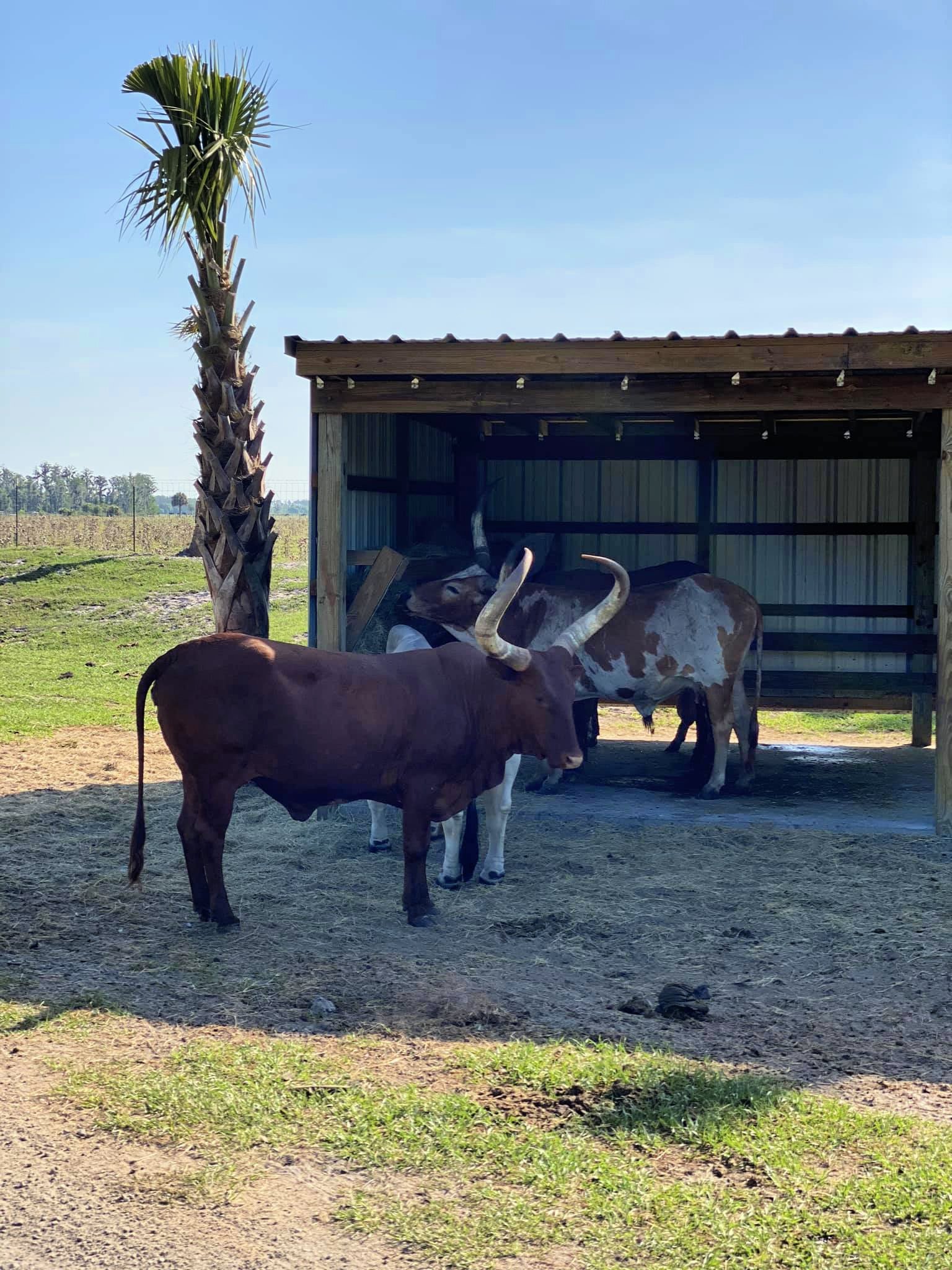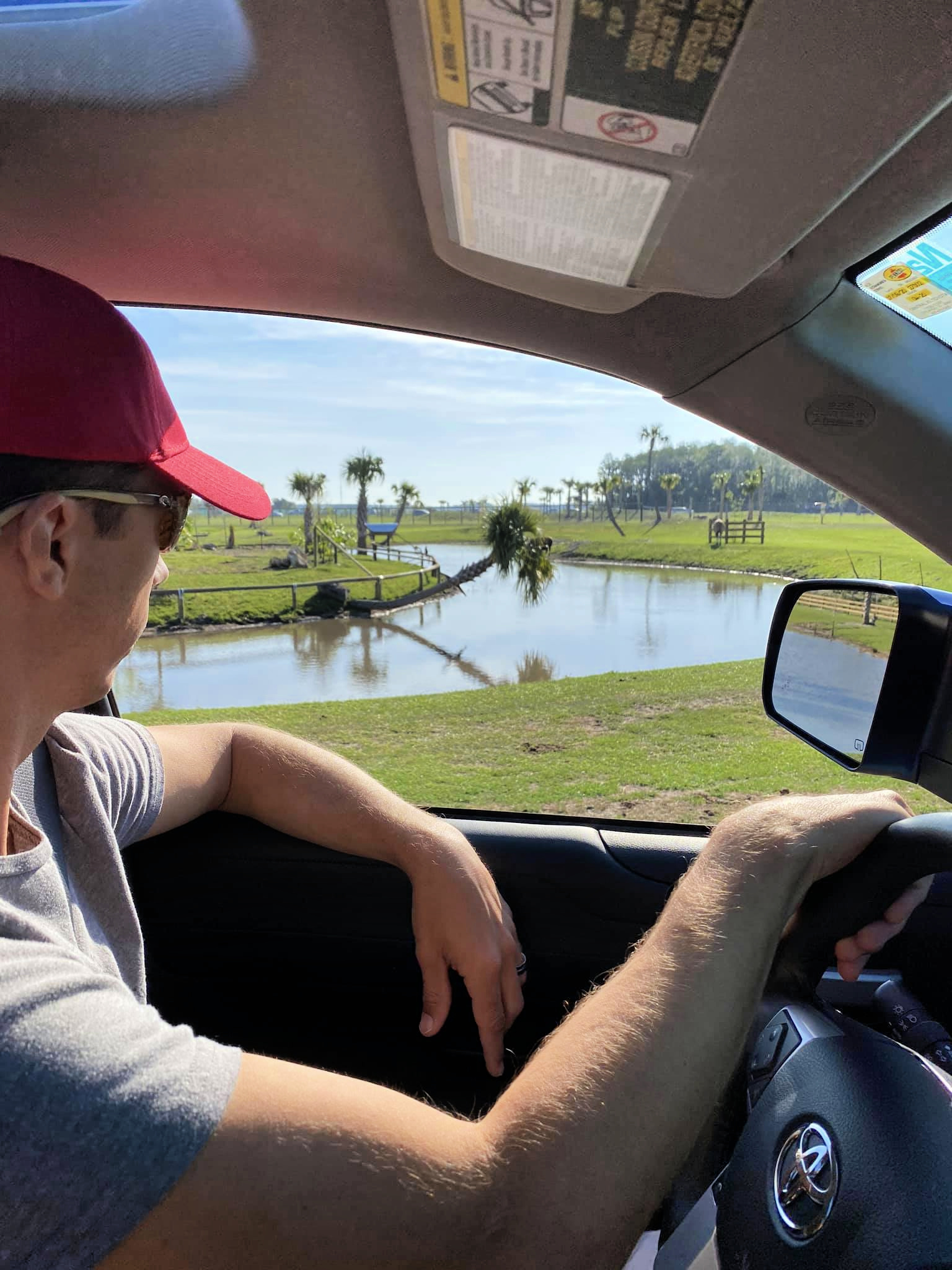 We traveled down the two-mile "unbeaten path". It allowed my family to enjoy and explore animals we would normally see on television but just feet away from our vehicle instead.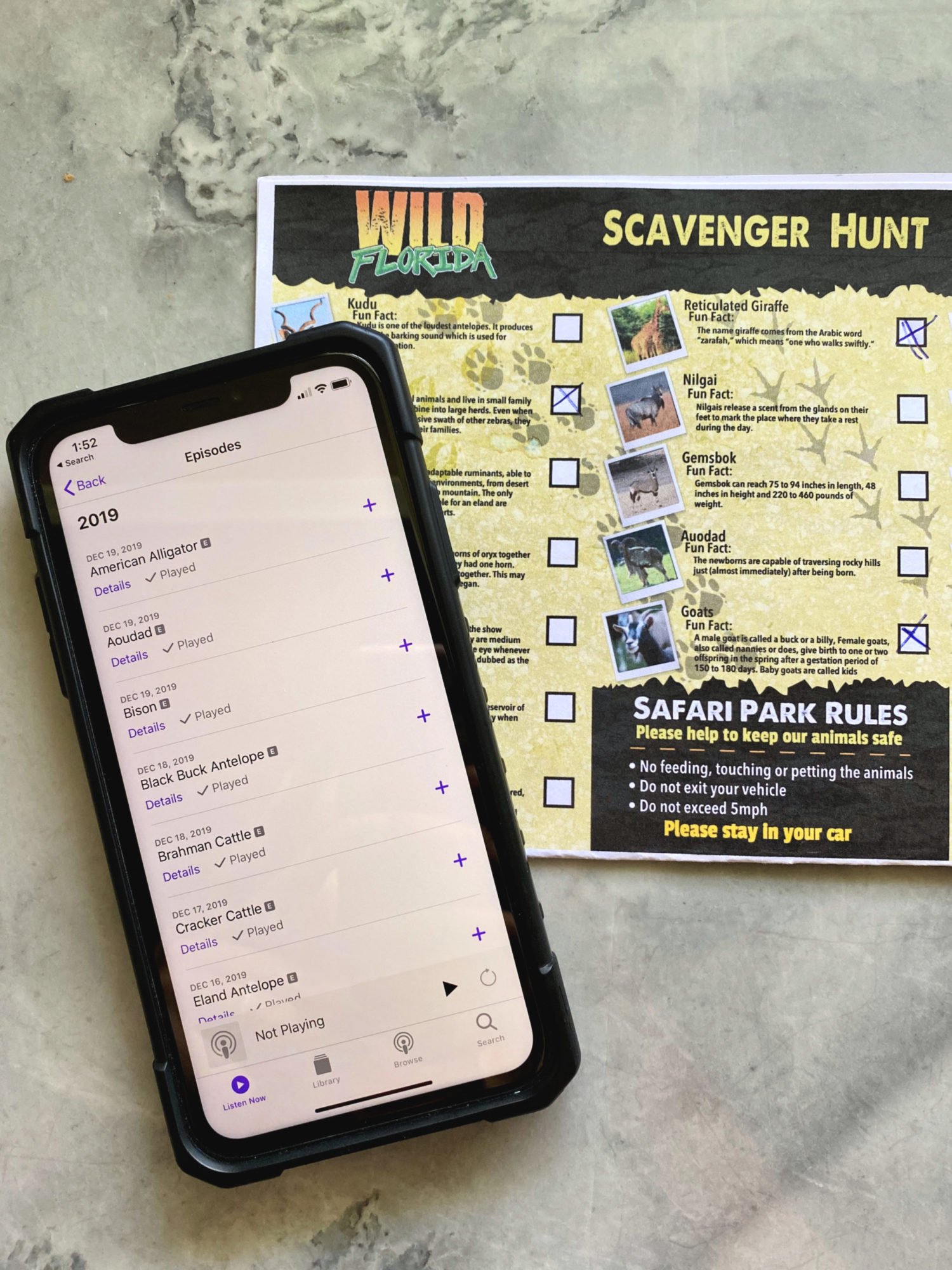 What to do before you go
Here are a few very helpful tips on what you should do prior to going to the Drive-Thru Safari.
Buy your tickets online prior to going! This will allow zero contact with other people. *You can buy your tickets at the booth, but that means people would be touching your credit card or cash!
Download the free scavenger hunt! Don't forget to bring a pencil or pen!
Download the free podcast that tells all about the animals.
Pack drinks and snacks!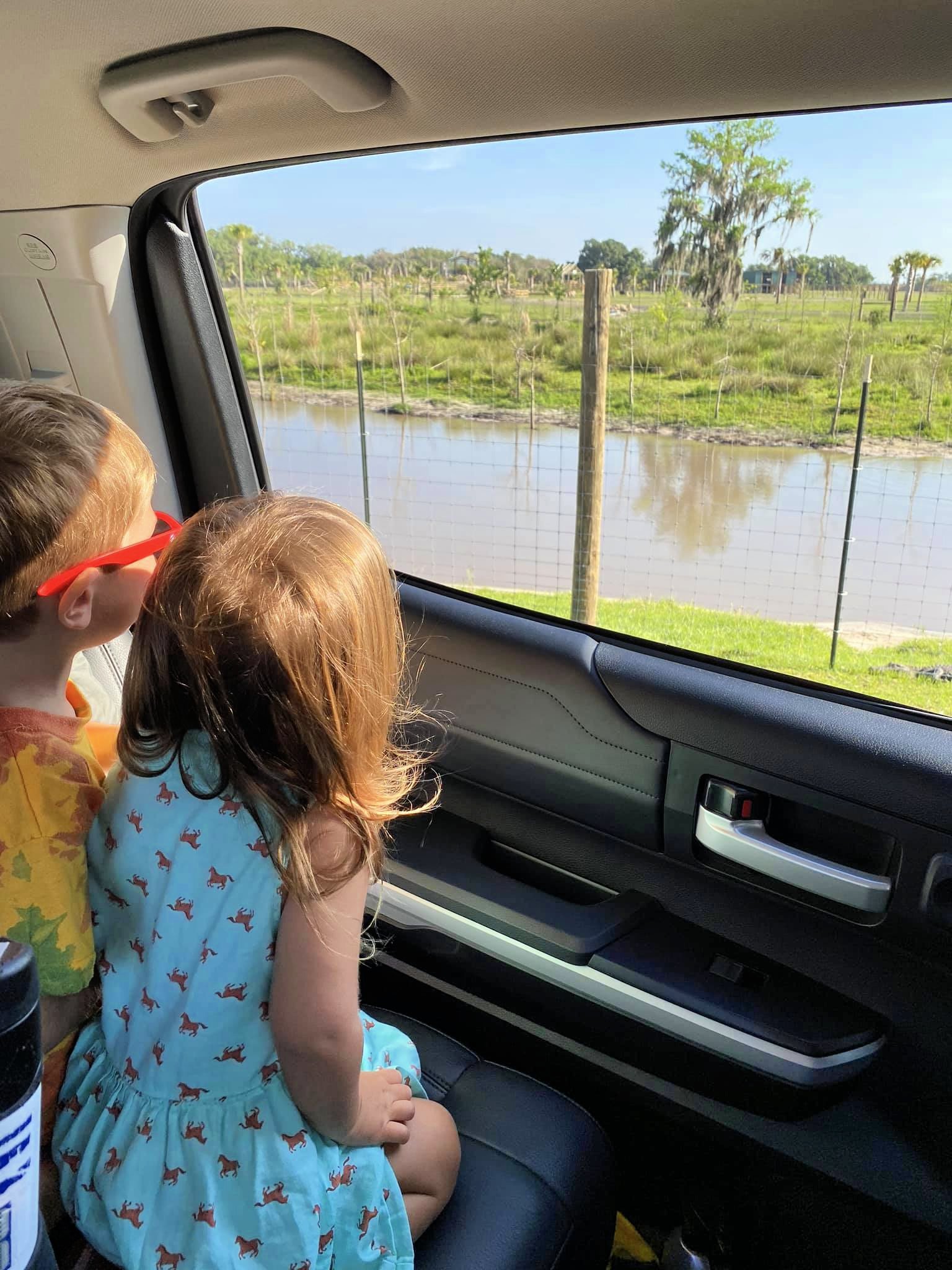 Tips & Tricks for the Drive-Thru Safari
Here are a few more useful tips and tricks I found after driving thru the Wild Florida safari.
Go early! Like as soon as they open! Being that this is one of the only attractions now open during the pandemic the lines by lunch time get about 2 hours deep to get in!
They have bathrooms as you exit and they are open. They are fancier port-o-potties with air condition!
Do not get out of your car!
Heads, arms, legs inside the car at all times.
You can only drive 5 miles per hour. We let our kids out of car seats so they could have the best view possible.
Remember, these are wild animals and they could damage your car. Wild Florida makes it clear upon arrival they are not held responsible!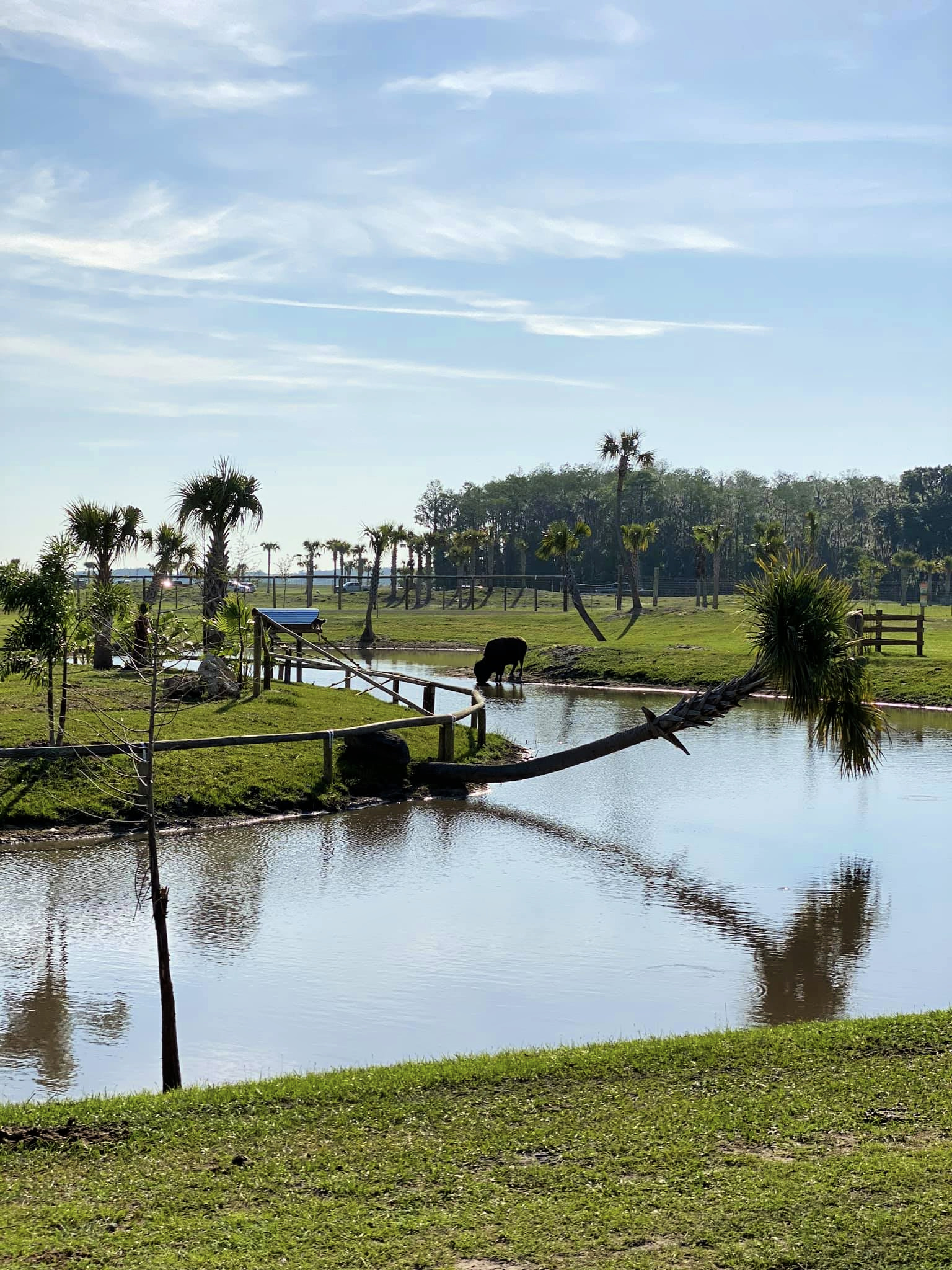 Other attractions at Wild Florida
Here are a list of other attractions you can visit at Wild Florida.
Airboat Tours – Hop on a U.S. Coast Guard approved airboats. It skim across the shoreline while you look for wildlife or disappear into endless beautiful swamps, marshes and rivers.
Drive-Thru Safari – Take a 2-mile drive around the unbeaten path to explore a wide-variety of animals.
Gator Park
Animal Shows – Check out exotica animals, Crusher the massive gator, and gator feeding times!
Animal Encounters – You will be accompanied by an animal care team member, and have a chance to feed and perform an enrichment activity.
Chomp House Grill – Get wild and try gator or catfish. or stick to the familiars like hot dogs, chicken burgers and more. They even have lighter fare like salads and fresh veggies, and kids meals of course!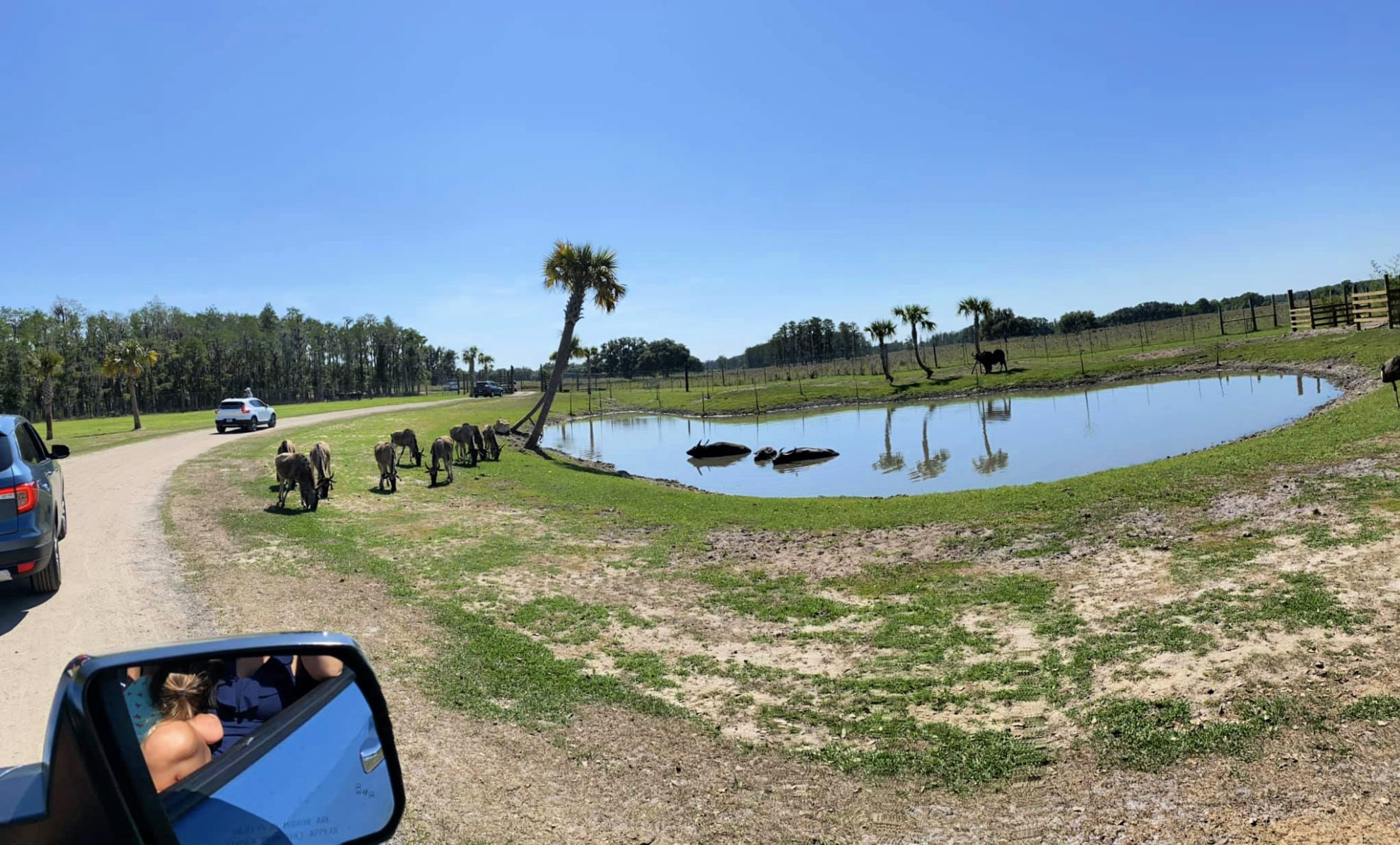 This is the perfect thing to do if your a Central Florida resident. Of course, once everything goes back to a new-normal and we have people visiting the Sunshine State again. We can't wait to go back once everything is open to explore more of what Wild Florida has to offer.
In the meantime, the drive thru safari outside of Orlando will give everyone in the family an opportunity to explore so much wildlife at once!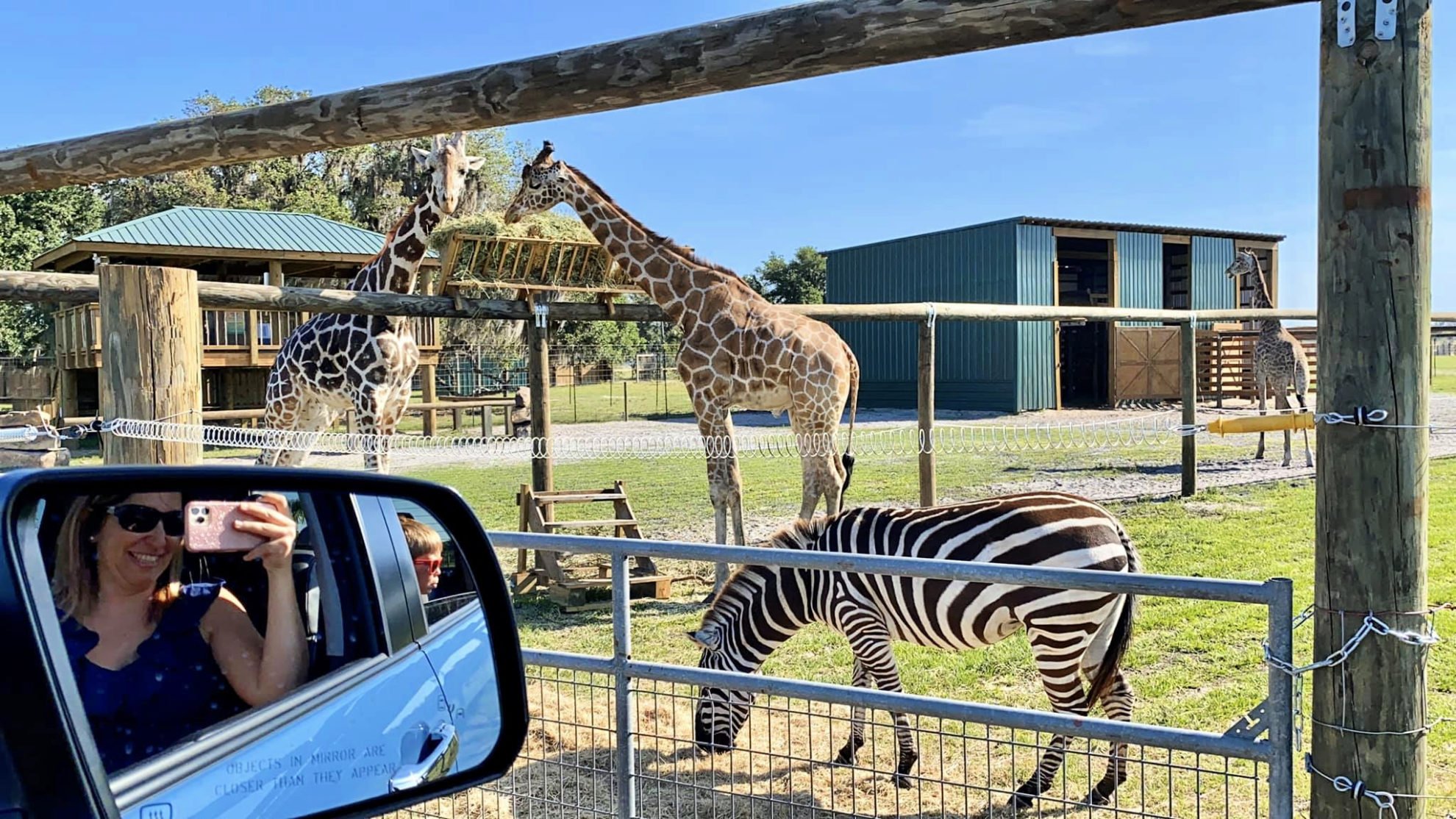 Update
Wild Florida Drive-Thru Safari closed the April 4-May 2, 2020. Wild Florida Drive Thru Safari re-opens to the public on May 3, 2020.
Even once we begin to go back to a "new" normal this will be an excellent way to still distance ourselves and enjoy such a cool experience. My family and I highly recommend going!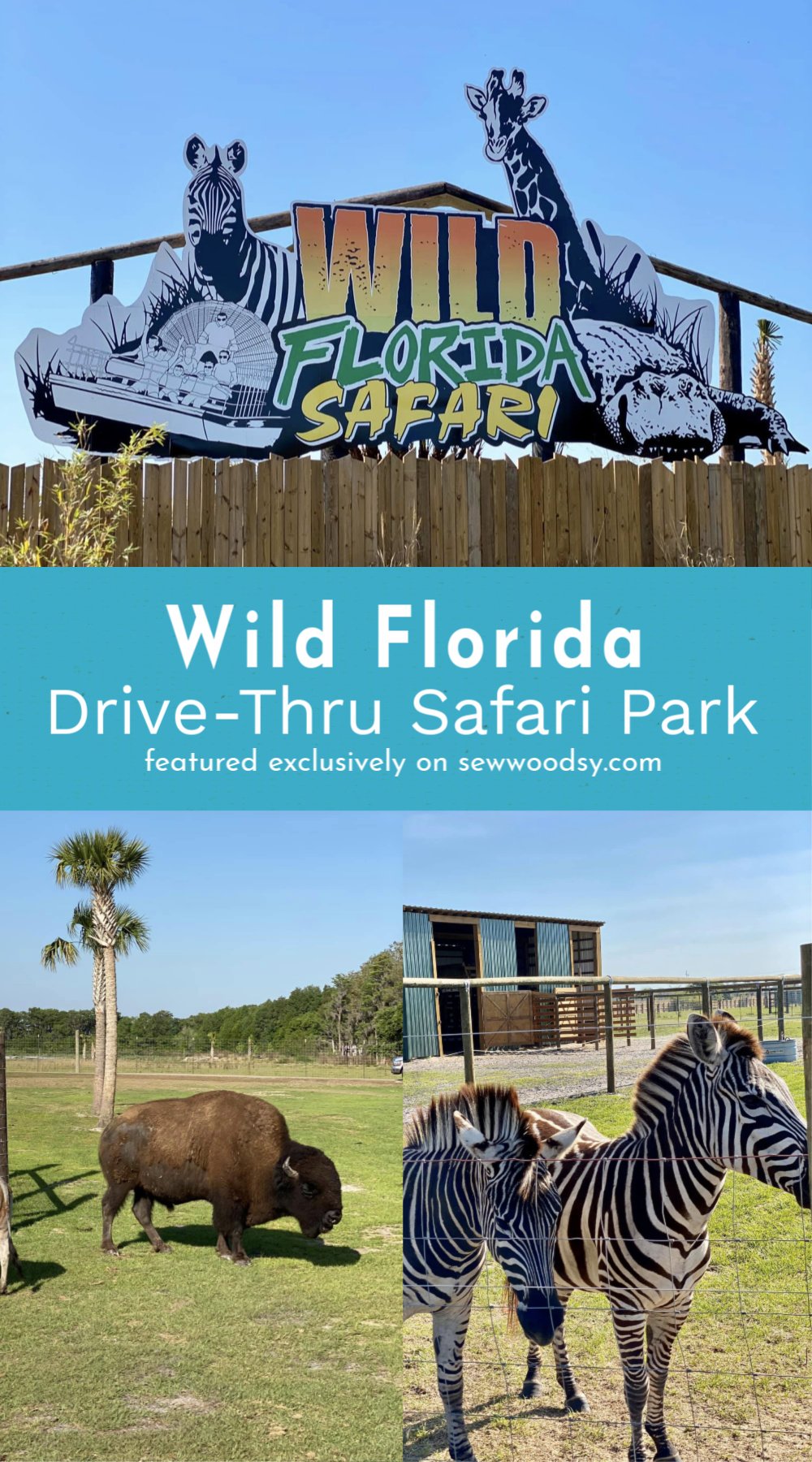 Central Florida Attractions
Looking for more fun things to do in Central Florida? Check out a few of the places we've visited.