Looking for something fun to do with the family? If you live in Florida and have young kids here are 6 Things to Do with Kids at Gaylord Palms Resort in Orlando, Florida.
Thank you Gaylord Palms Resort & Convention Center for hosting my family for the weekend during Summerfest. As always, all opinions are my own.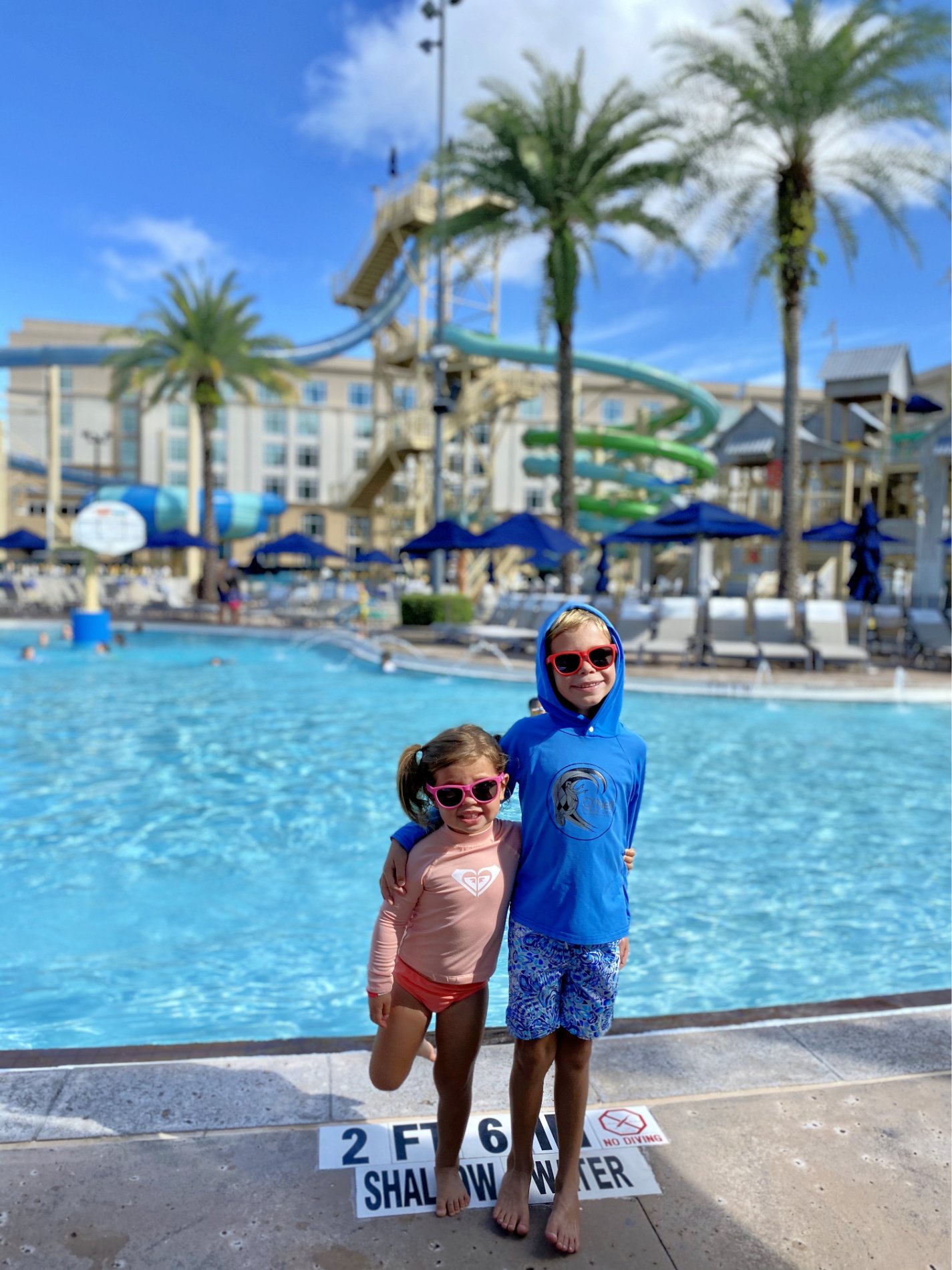 Last weekend, we were invited to stay at the Gaylord Palms Resort & Convention Center right here in our home city of Orlando, Florida. We surprised the kids with a fun weekend getaway. To say everyone had a blast was an understatement. We visited during Summerfest, so they had a few extra fun things scheduled. Even during these uncertain times with COVID-19.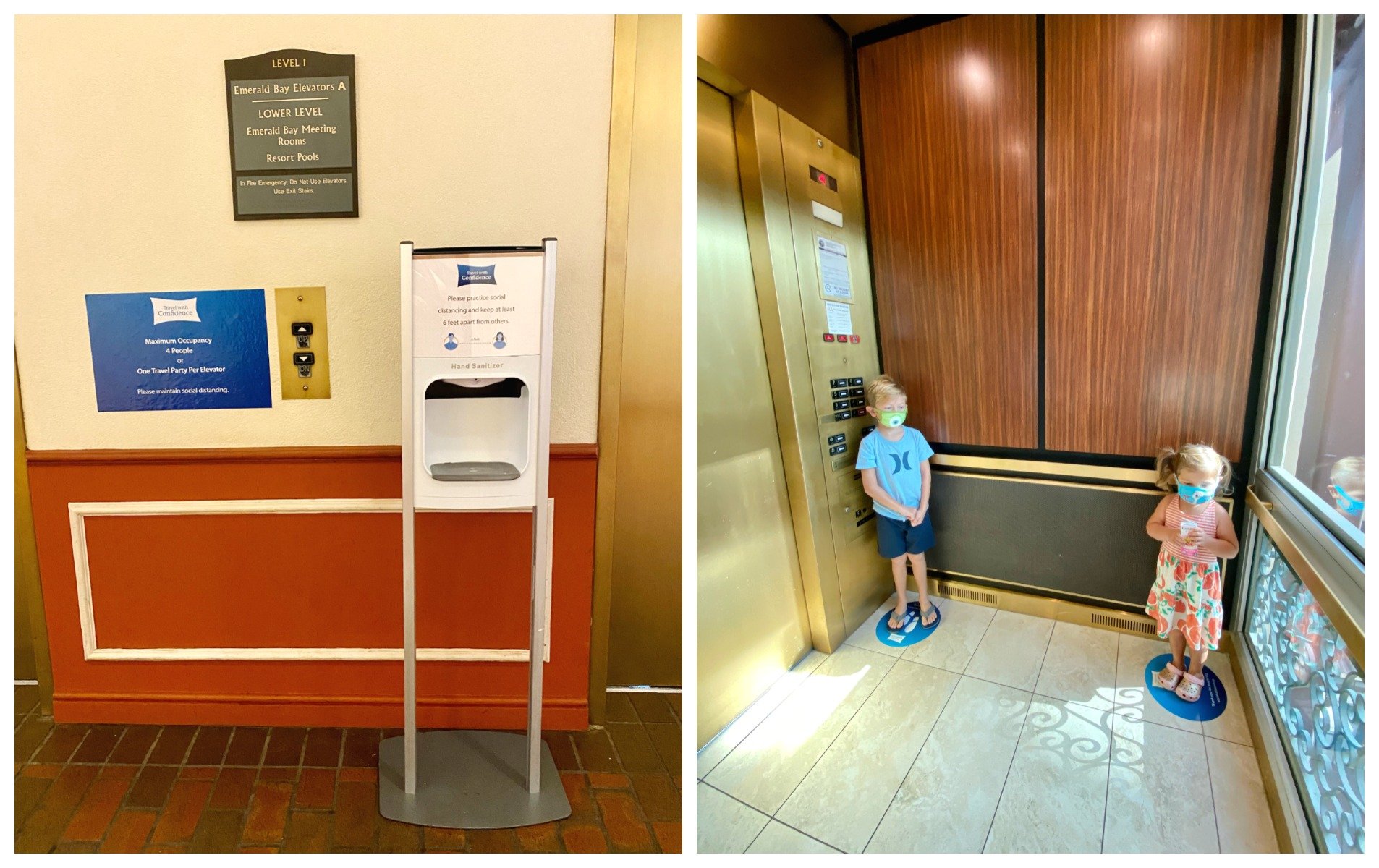 We felt 100% safe during our entire stay. They have a heavy emphasis on safety.
Touch-less hand sanitizer stations are found just about everywhere you go. As well as strict policy on elevator rides and how many can be in at one time. Basically just your family.
Signs reminding about mask wearing (a county ordinance) and keeping distance. Everyone around us did an excellent job obeying all the rules!
This post was created in July of 2020. Safety measures and/or requirements may have changed since publishing about our stay. Make sure you check with the hotel for the most up to date information.
6 Things to Do with Kids at Gaylord Palms Resort
Cypress Springs Water Park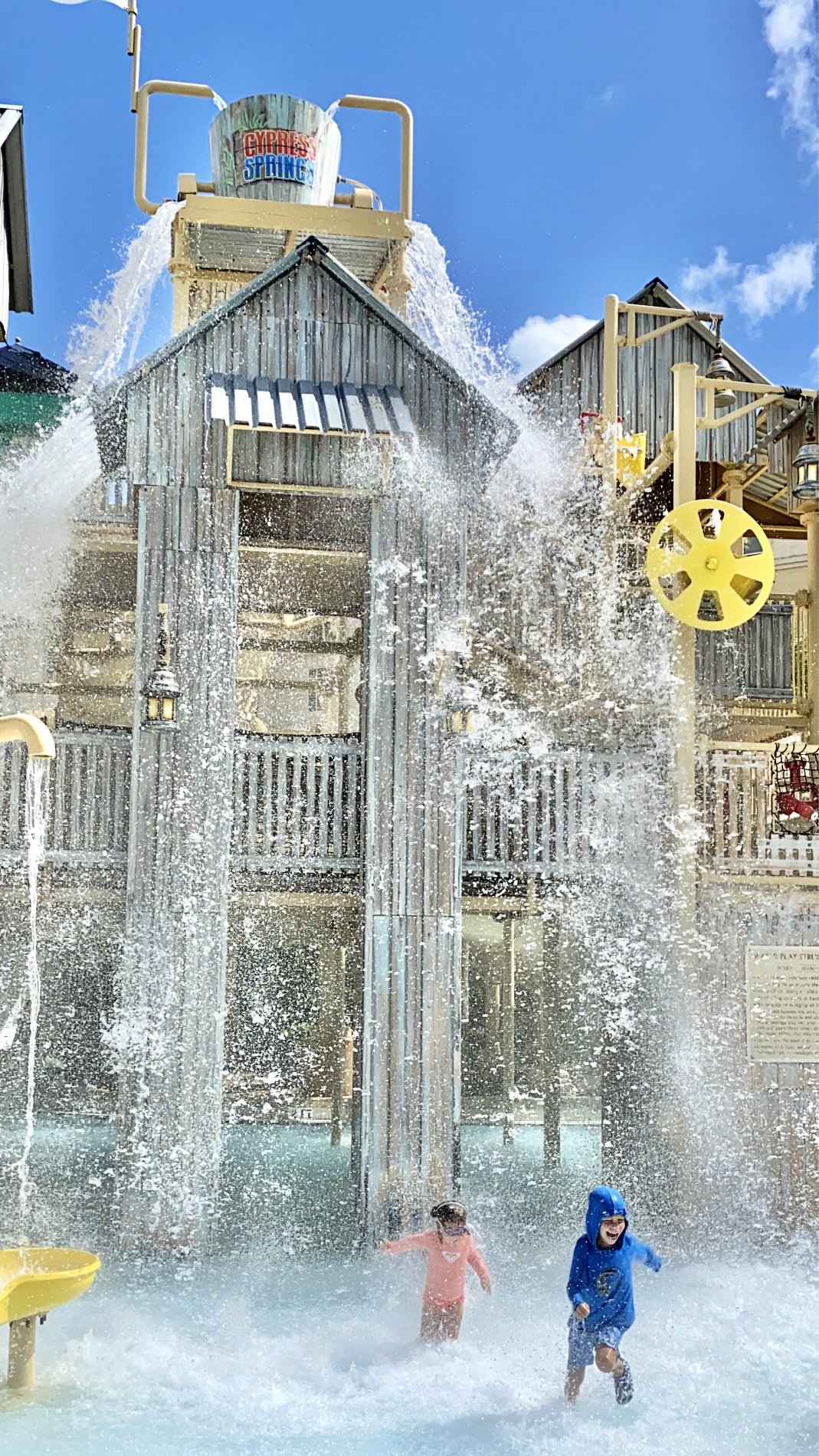 Cypress Springs Water Park is attached to the Gaylord Palms. It features a drop slide and 2 racing slides. The Treehouse Playground, inspired by the Florida Everglades is a multi-level water playground that has two different sets of slides. My kids LOVED getting drenched by the 317-gallon tipping bucket!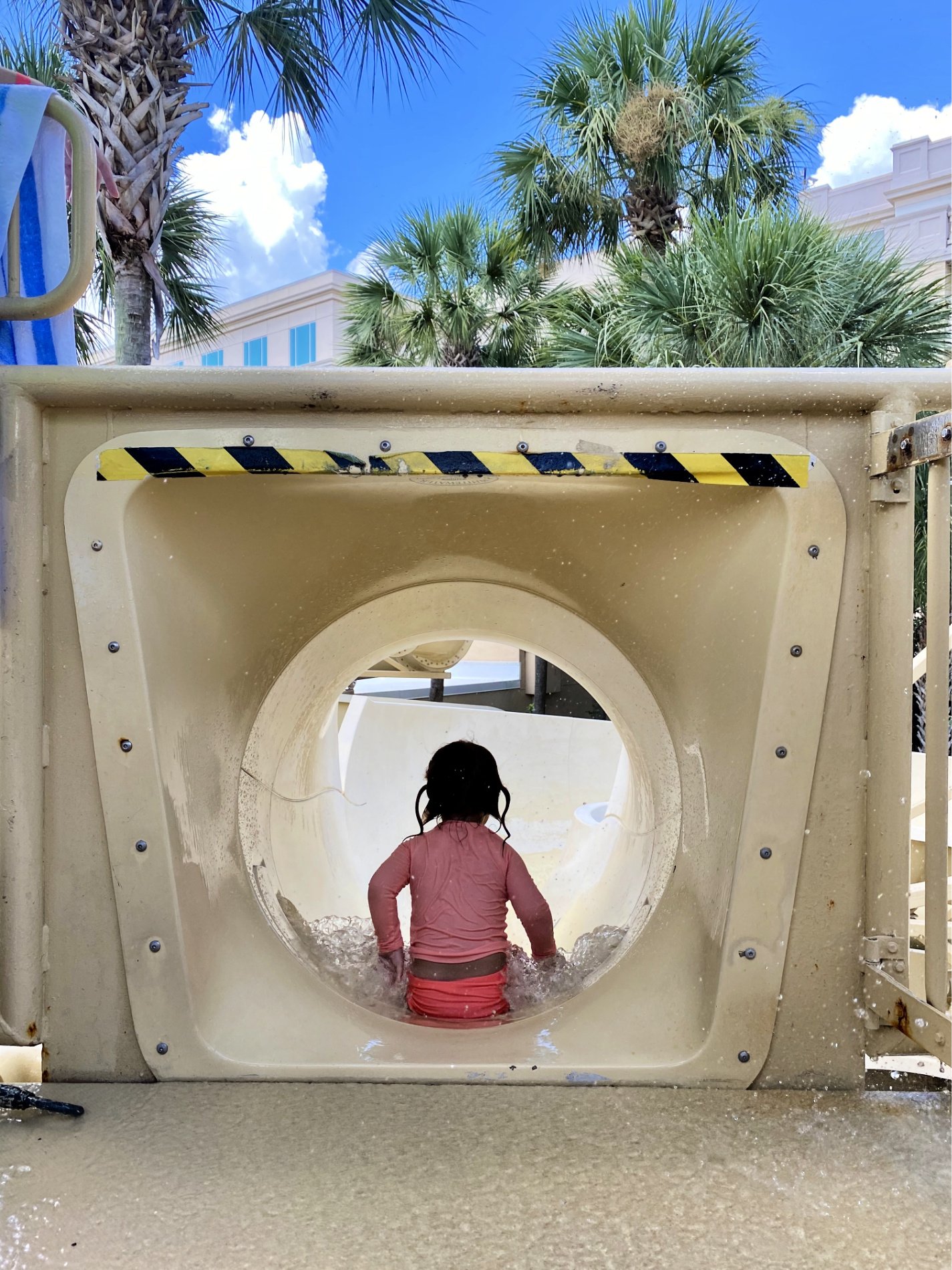 Water Slide Requirements:
Florida Free Fall drop slide and Tamiami Twister racing slides have a height requirement of 48″.
The top-level Treehouse playground slides have a height requirement of 40″.
The lower-level Treehouse playground slides have a height requirement of 36″.
Catch a wave on the FlowRider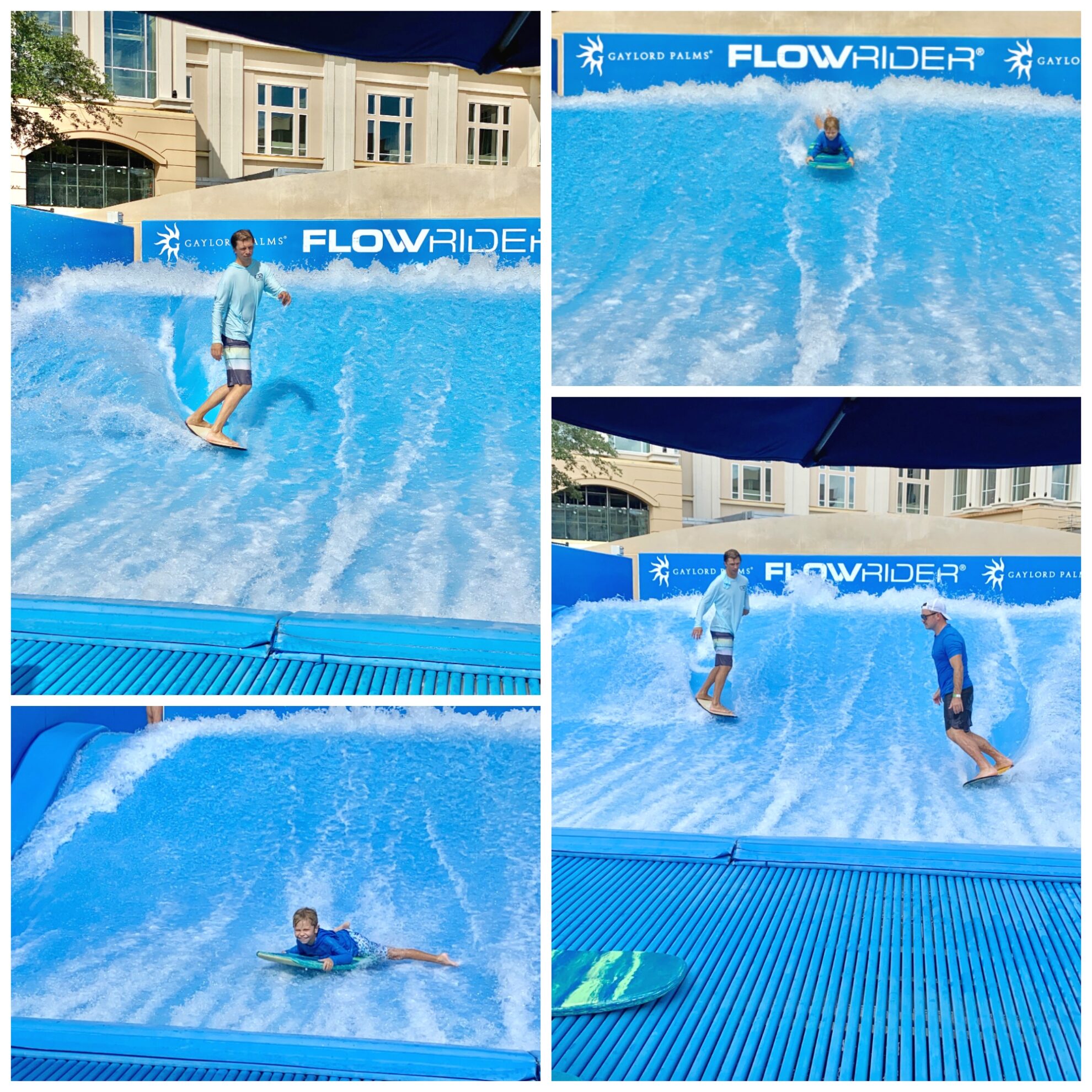 For an additional fee of $25 per person you can enjoy the FlowRider, The Wake Zone, where you can body board or surf the waves with demonstrations from a trainer. Riders must be Forty-eight inches (48") tall to stand-up ride and Forty-two inches (42") tall to bodyboard.
This was my Ryder's first time doing this. He's always watched in awe on the side during cruises. He's 6 years old and fearless and loved every minute of it! It's all he has talked about since we've been back.
Check out the animals
You will find animals around every corner when you visit Gaylord Palms!
Gator Springs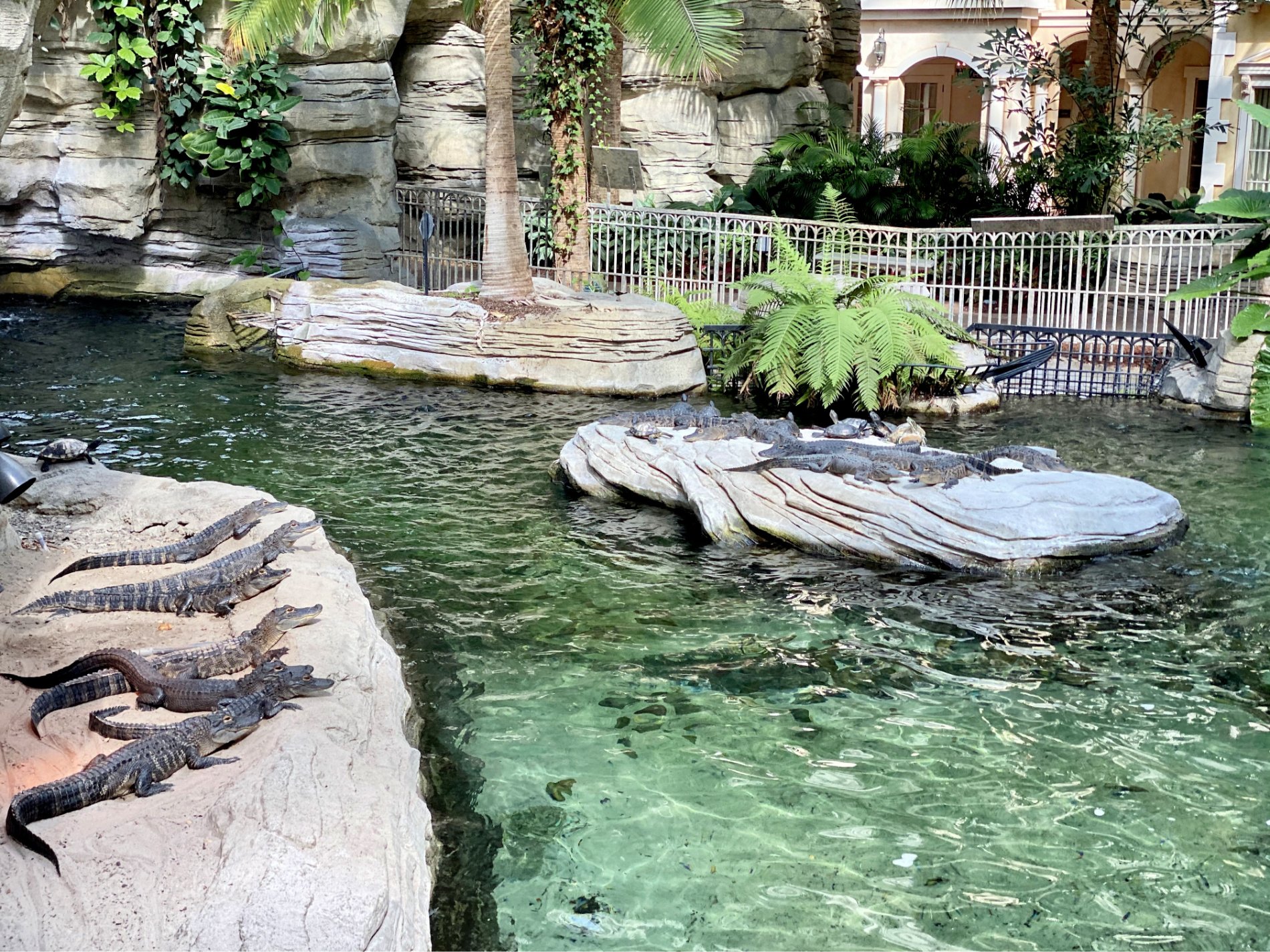 In the St. Augustine atrium, you'll see juvenile alligators and native turtles in a habitat reminiscent of Florida's natural springs. Watch alligator feedings and learn about the species from Wild Florida at 6:30 p.m. Tuesday and Saturday. (Time is subject to change.)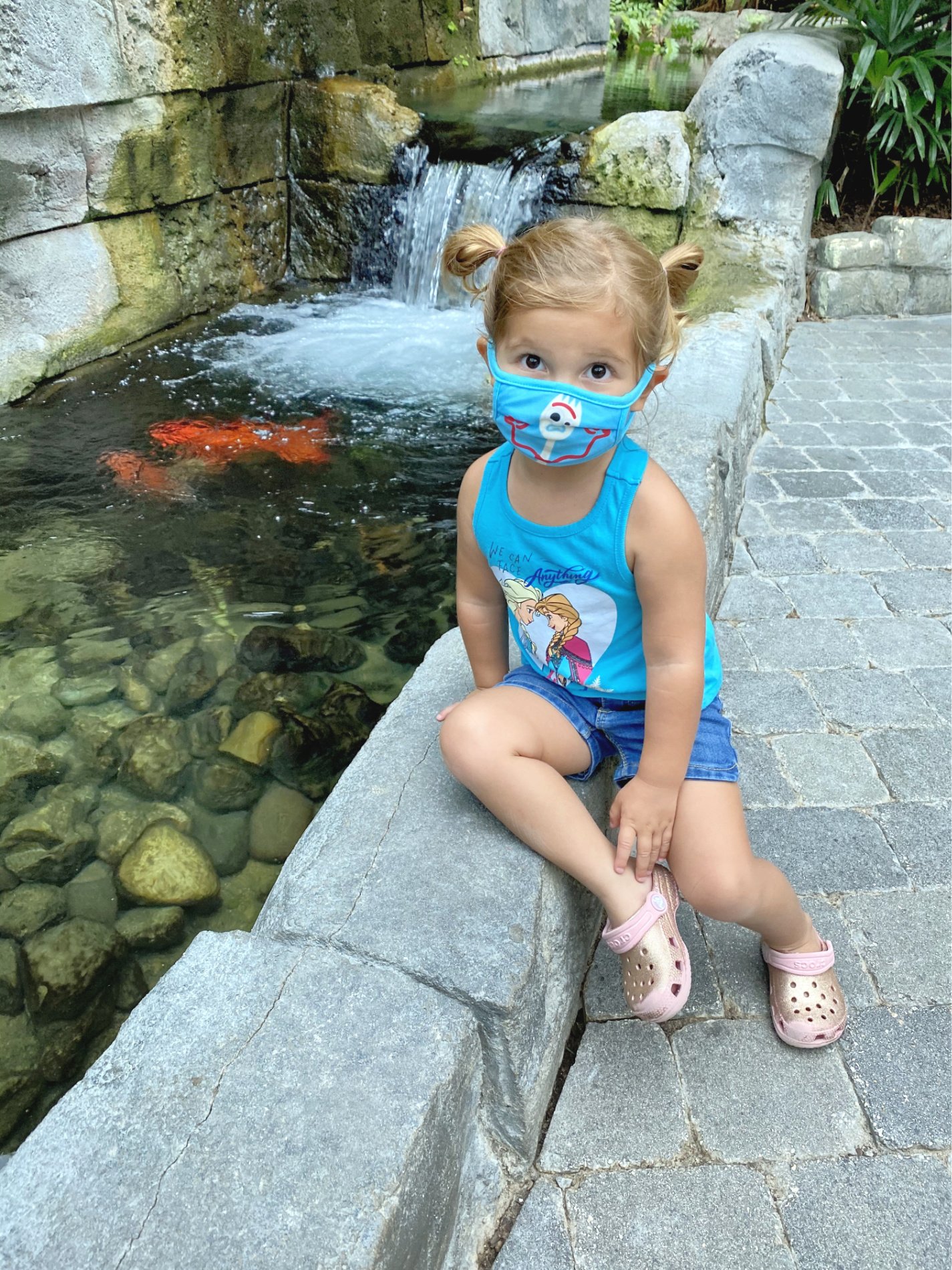 Reagan loved the koi pond in the St. Augustine Atrium. She sat there and watched them for quite some time!
Sawgrass Place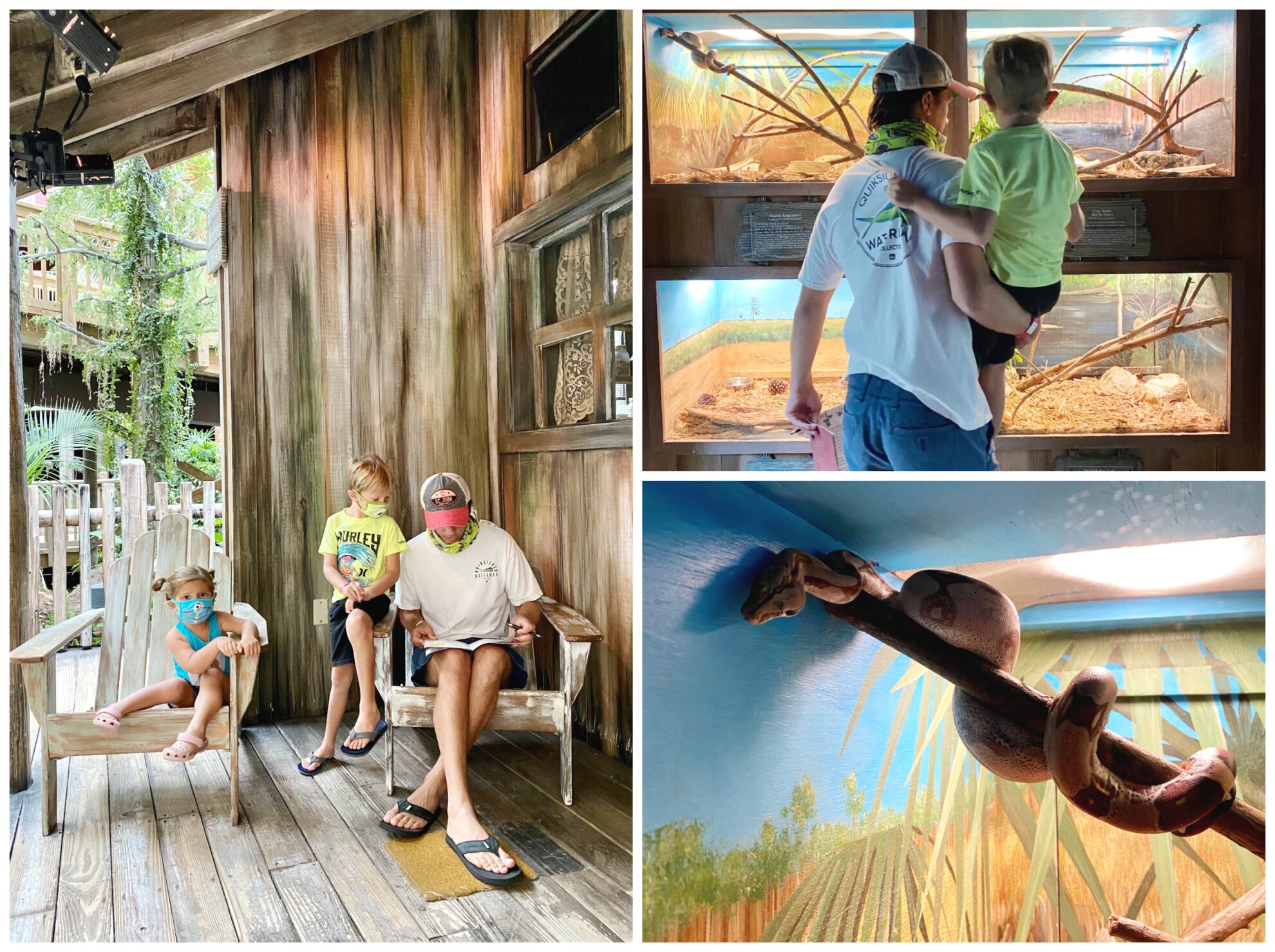 In the Everglades atrium, visit two popular exhibits at Sawgrass Place, a themed "backwaters" homestead. See four species of non-venomous Florida snakes securely displayed within swamp-themed habitats. Outside the homestead, you'll find baby alligators, known as "grunts."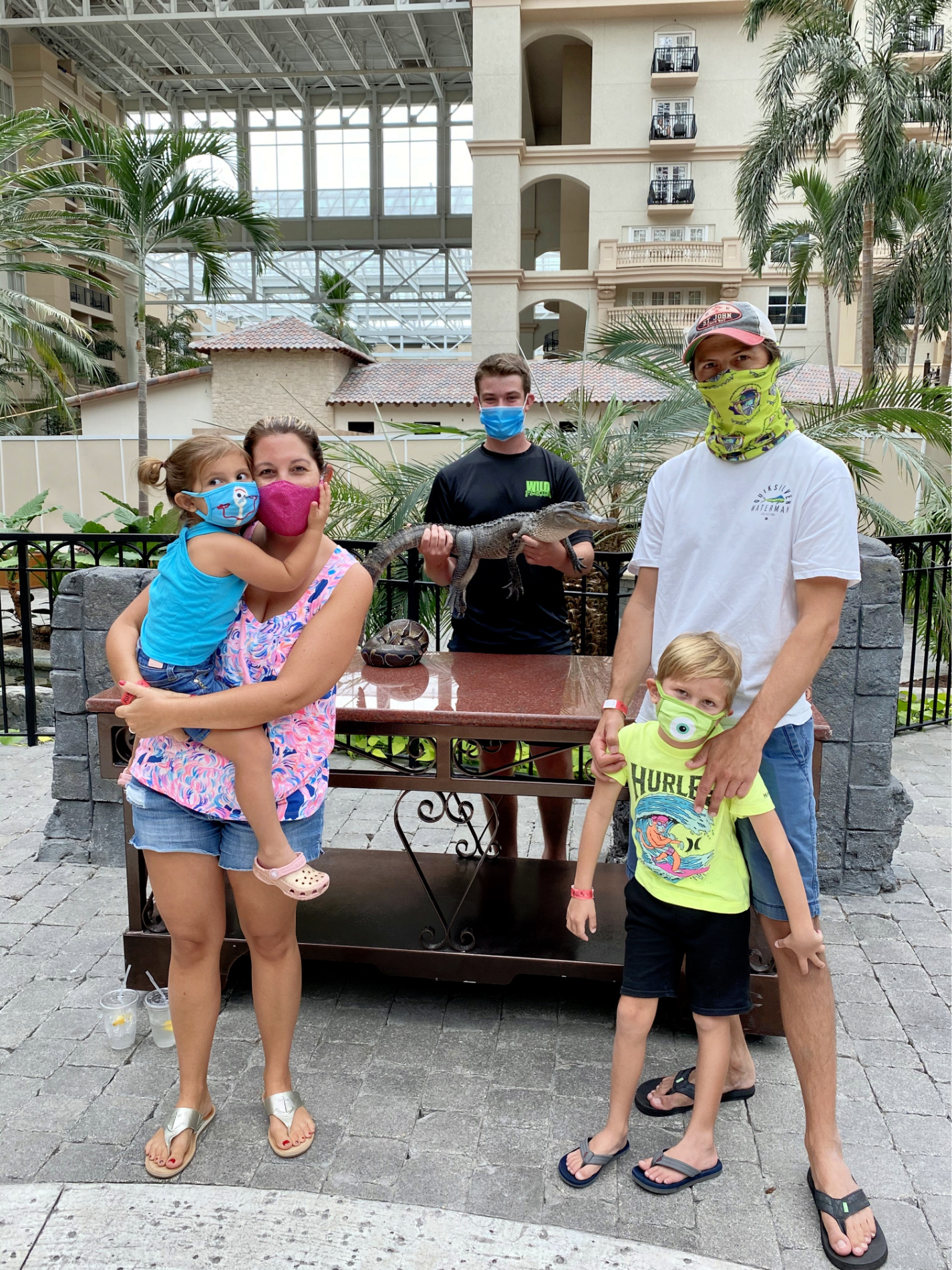 One afternoon we even got to get up close and personal with a small gator and a ball python with the folks from Wild Florida. These are the same people that do the safari drive.
Meet the Adventure Kids!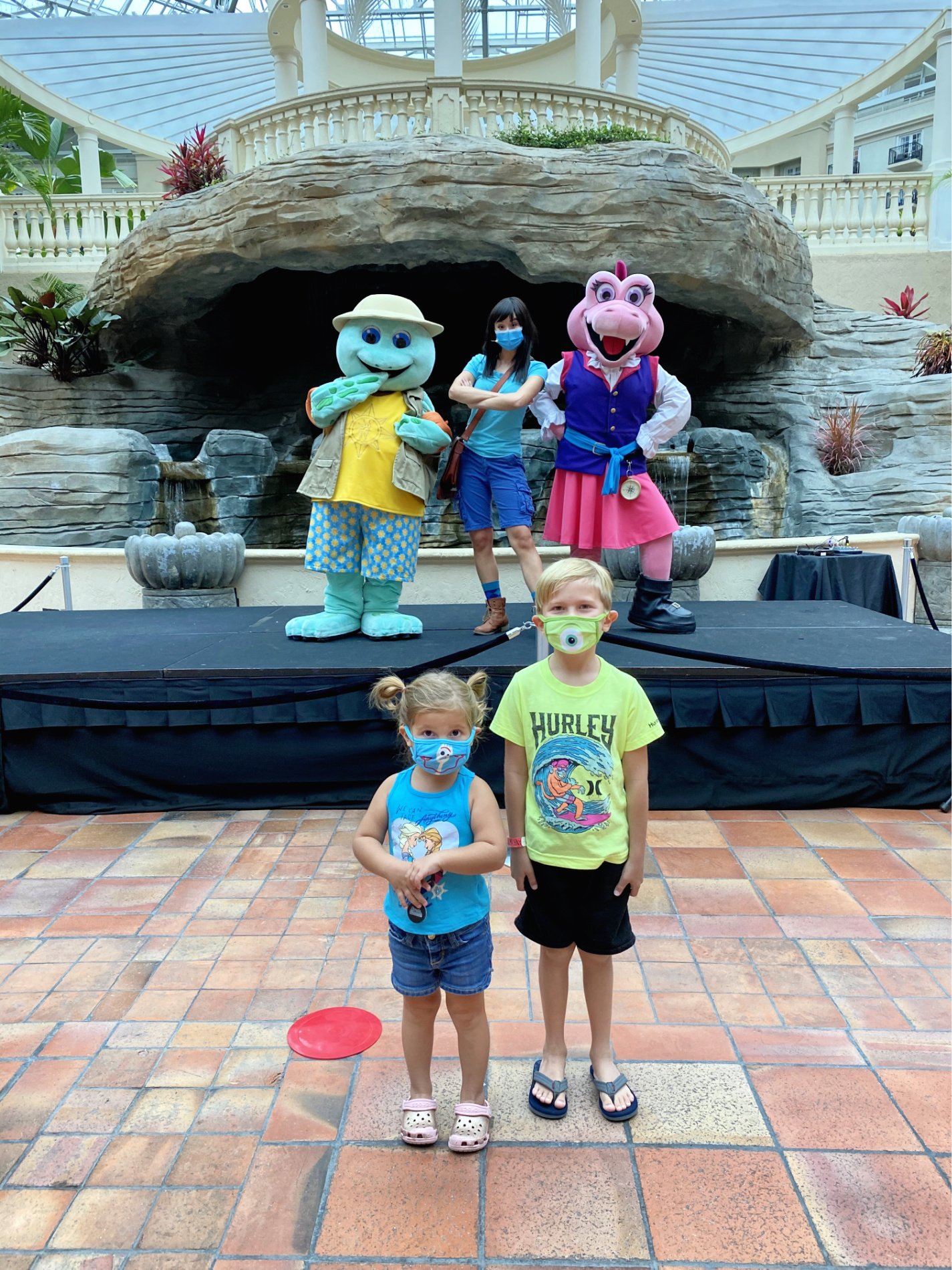 Included with your hotel stay is the Adventure Kids. Since everything has changed a little with COVID they now do a show a few times and pictures from a distance. My kids still loved it! Check with the front desk for times.
Dine on a Boat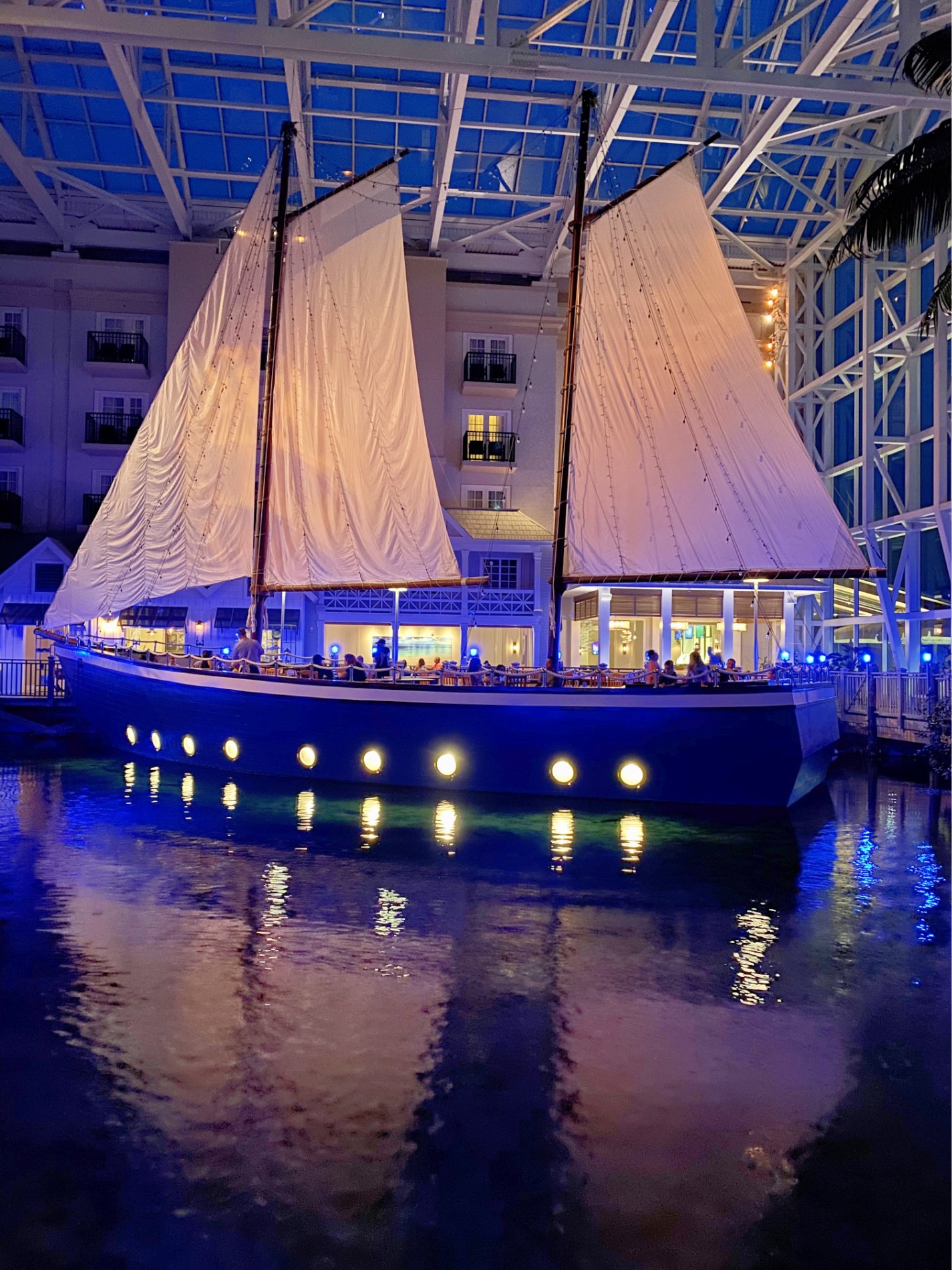 Want to earn bonus points with the kids? Check out MOOR. It's located in the Key West Atrium. You can request to sit in the sail boat if available. We dined here the first evening. The kids thought it was so cool to be eating dinner on a boat!
Illuminate Florida Light Show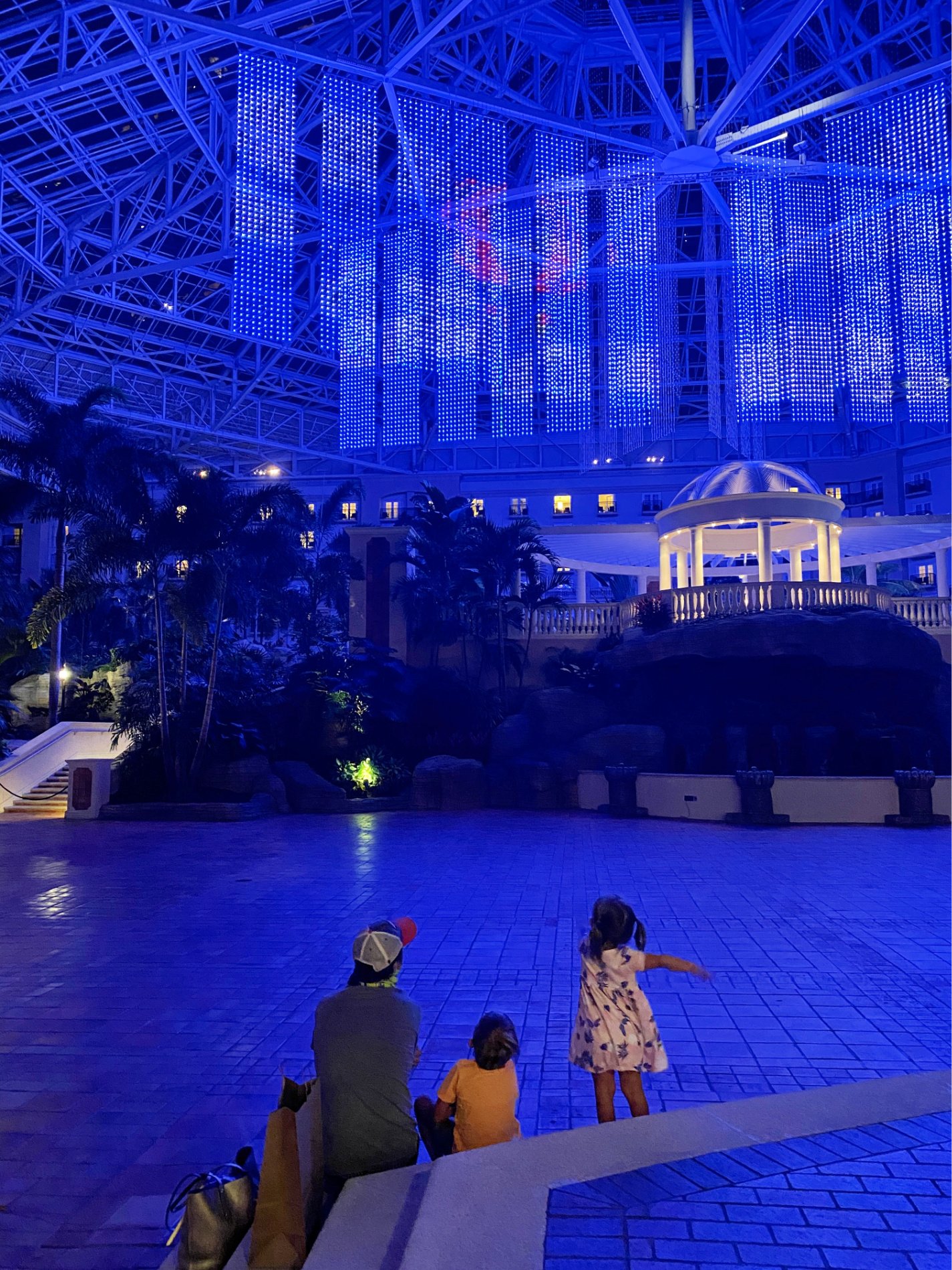 End your evening at the St. Augustine Atrium for the Illuminate Florida Light Show that is done daily at 8:30pm and 9pm. This complimentary light show is a celebration of the Sunshine State. Music is set to millions of choreographed lights. Take a journey from the swamplands to the beach, and enjoy all that Florida has to offer!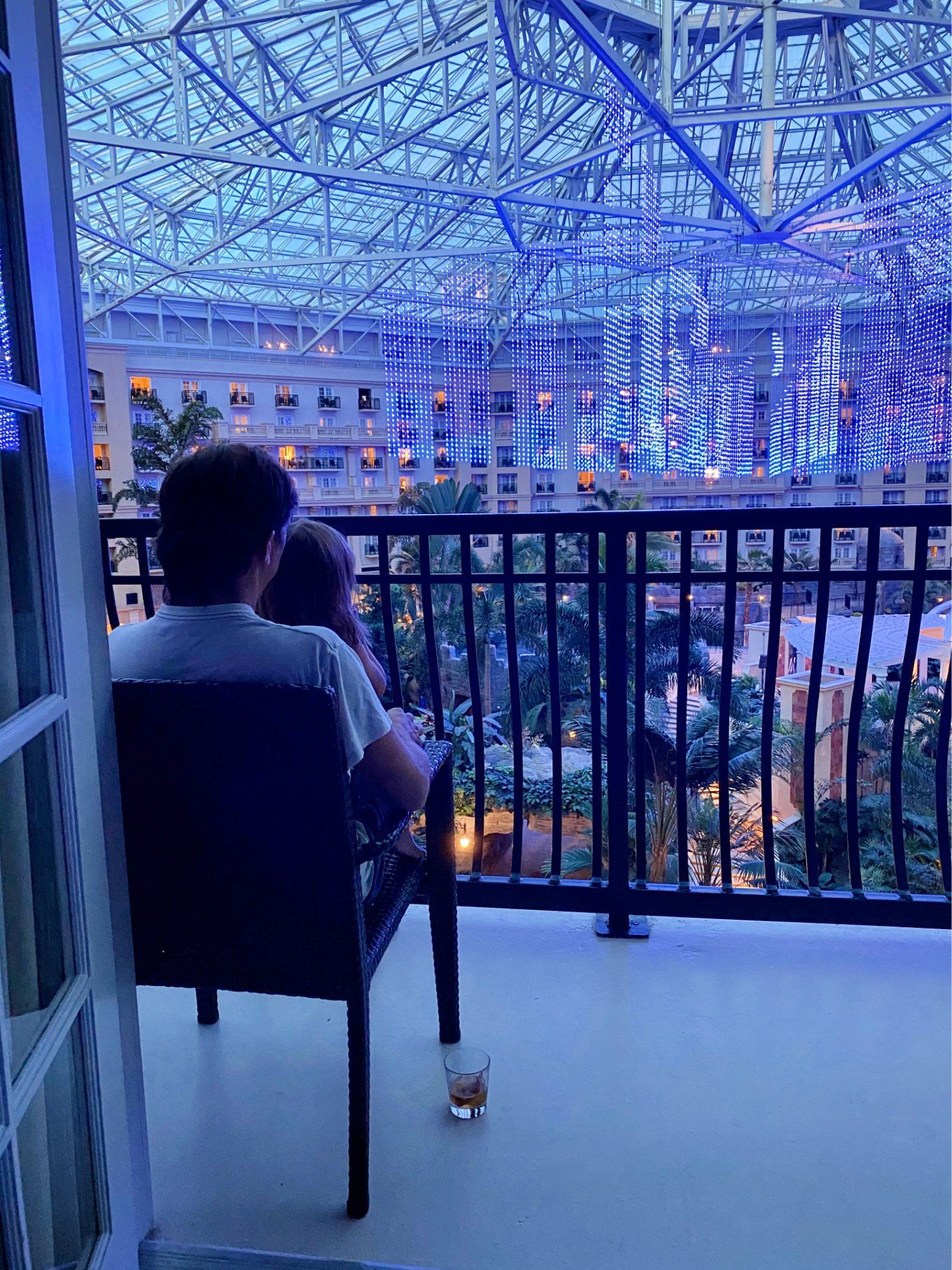 Depending on where your room is located you can even watch it from your room. We opted for this on our last evening at the hotel. But we all agreed the view is much better down below.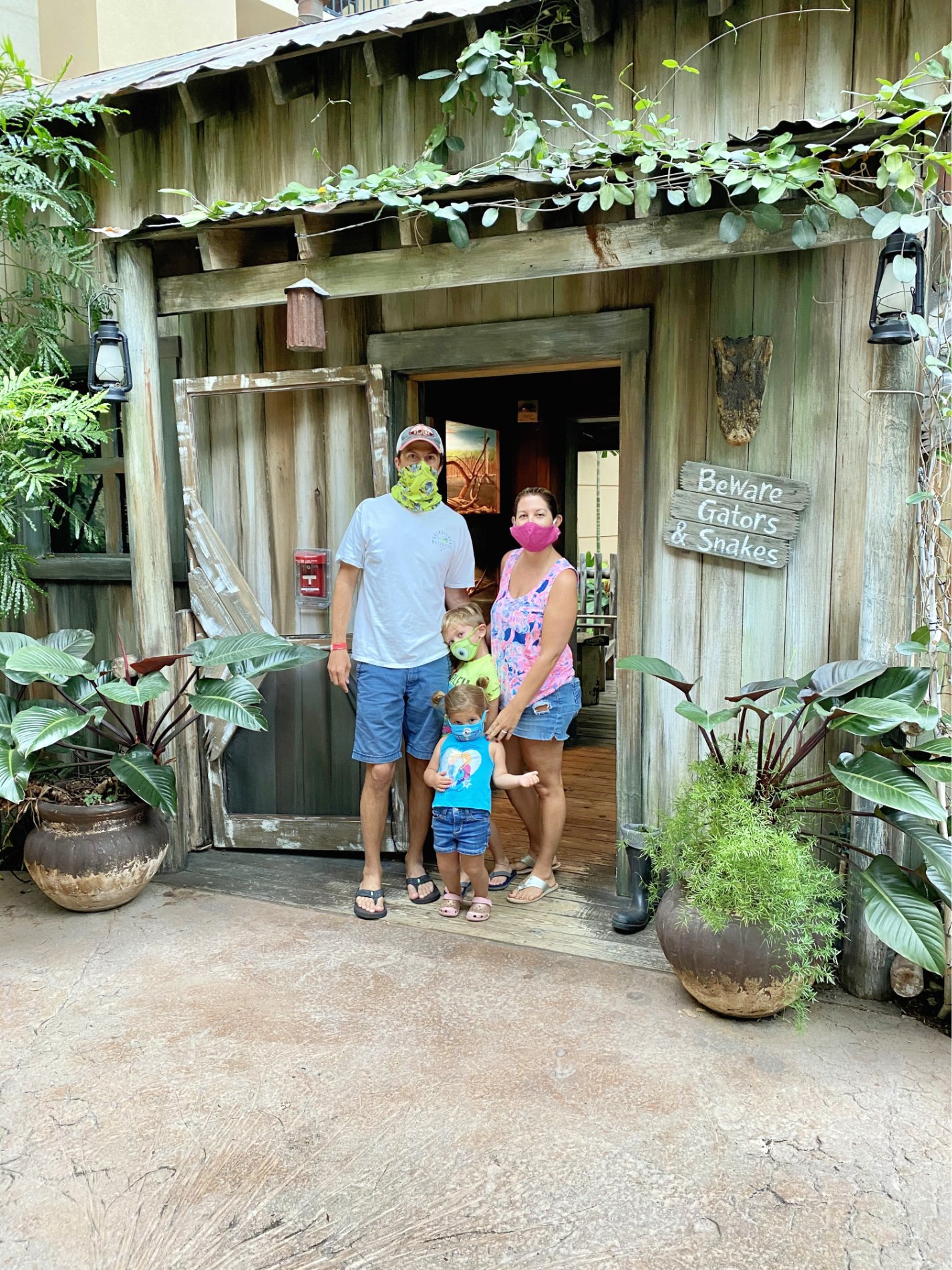 All six of these activities (and more) are included with your stay at Gaylord Palms Resort (with exception to the FlowRider). We had an amazing weekend getaway where we felt 100% safe. Of course, still cautious and being very vigilant as everyone should still continue to do. If you have been leery about traveling right now. Start by something close by, traveling by car to a resort that is taking so many precautions to keep everyone safe.
If you have any questions and/or stay at the Gaylord Palms Resort I would love to hear from you in the comments below.
Gaylord Palms Resort & Convention Center
6000 W Osceola Pkwy, Kissimmee, FL 34746
(407) 586-1338
Florida Travel
Looking for more travel? Here are a few of our favorite things to do here in Florida.