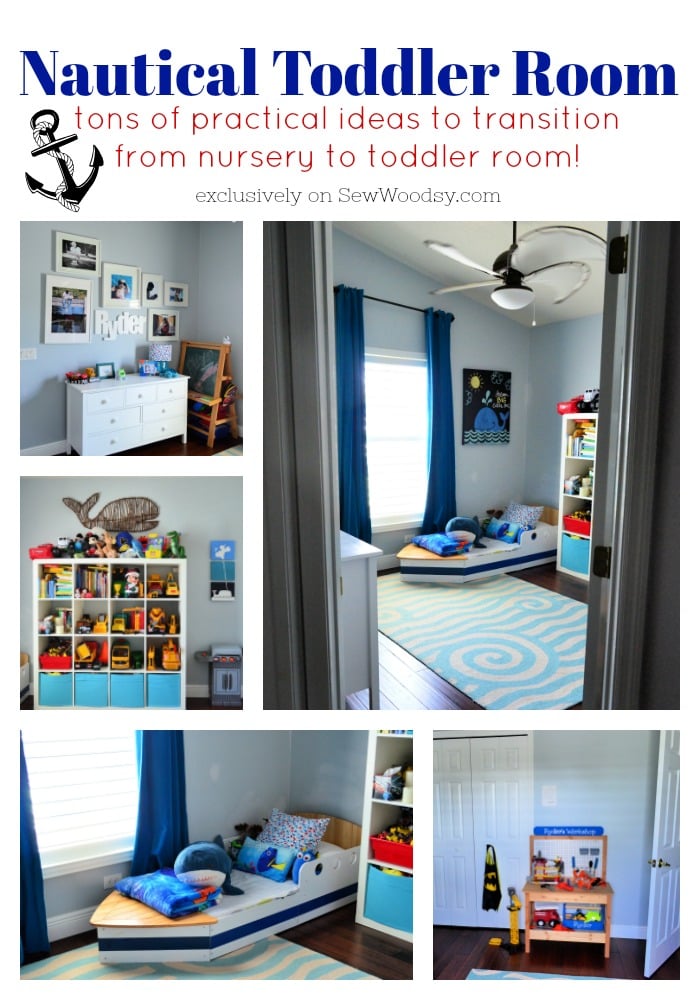 I'm finally getting around to sharing my son, Ryder's nautical toddler room. I made the transition from nursery to toddler bed about 2.5 years ago! So this post was a long time in the making. I was able to re-purpose quite a few items from his whale nursery to create an adorable nautical inspired room. Best of all, we spent minimal money on the "new" room.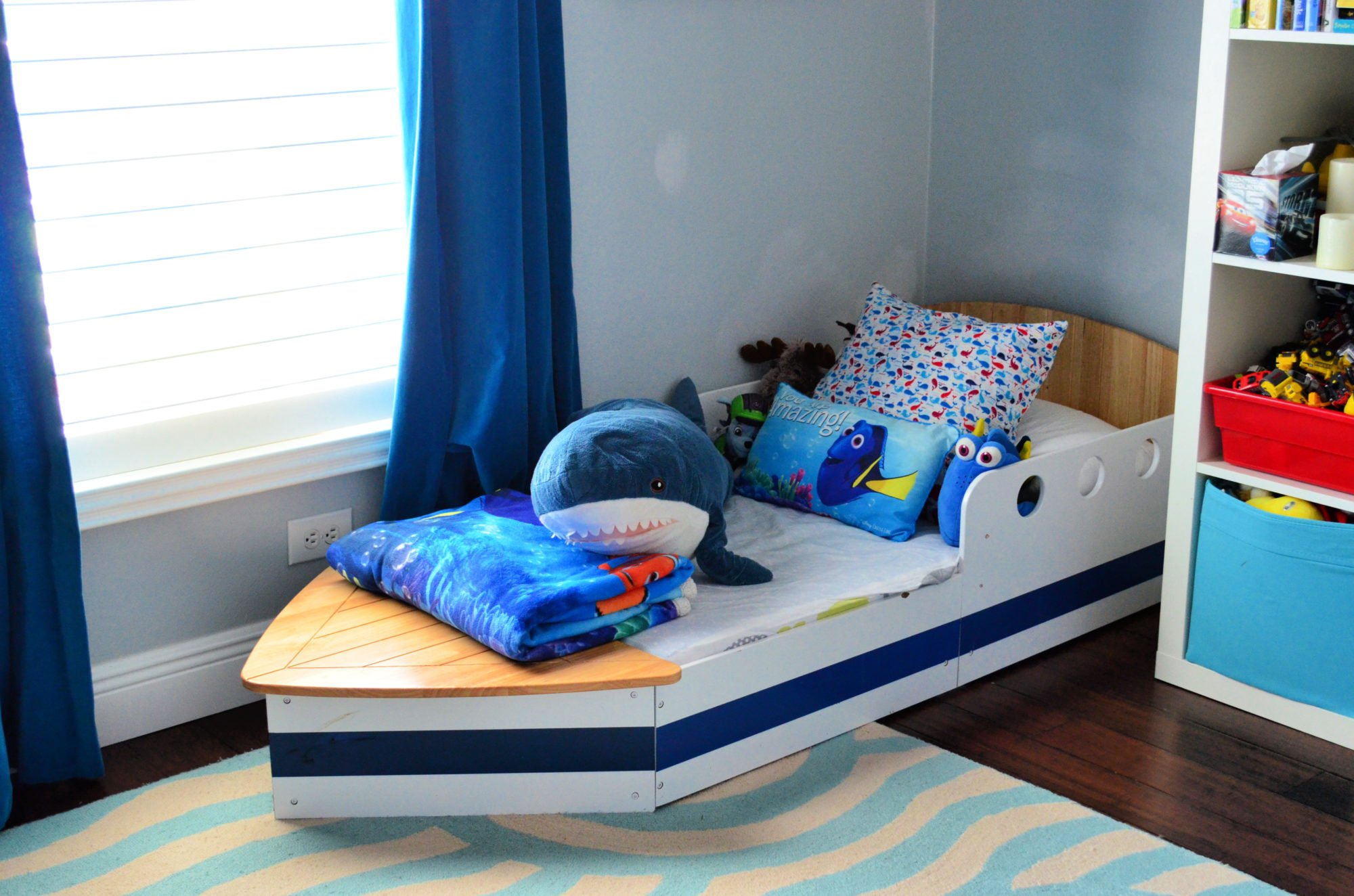 Toddler Boat Bed
One day when I was browsing Facebook, I found this adorable Kid Kraft wooden boat toddler bed. I knew it was the perfect transition bed for him. It was low to the ground and fit our current nursery theme. Since, we knew we were trying for another baby. We knew he would need a toddler bed, so we could reuse his crib for the new baby.
Let me just tell you that transitioning from crib to toddler bed is definitely not for the birds! At least for us, our experience was rough! It took a lot of re-sleep training. Our goal was to get him to sleep through the night again and stay in his own bed.
Note: The toddler boat bed from Kid Kraft is no longer available. This Boat Shape Nautical Style Youth Bed is about the only thing close I could find!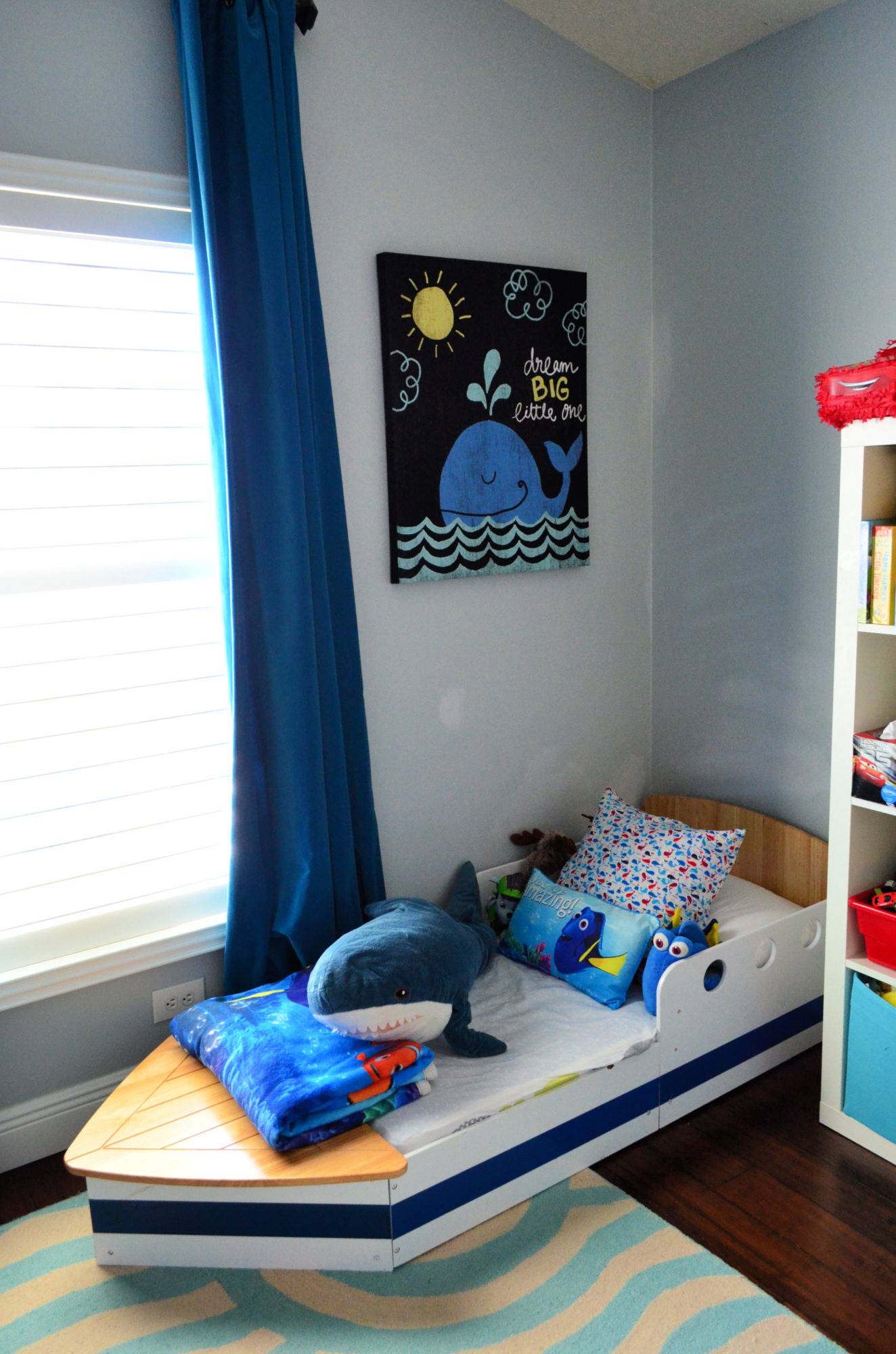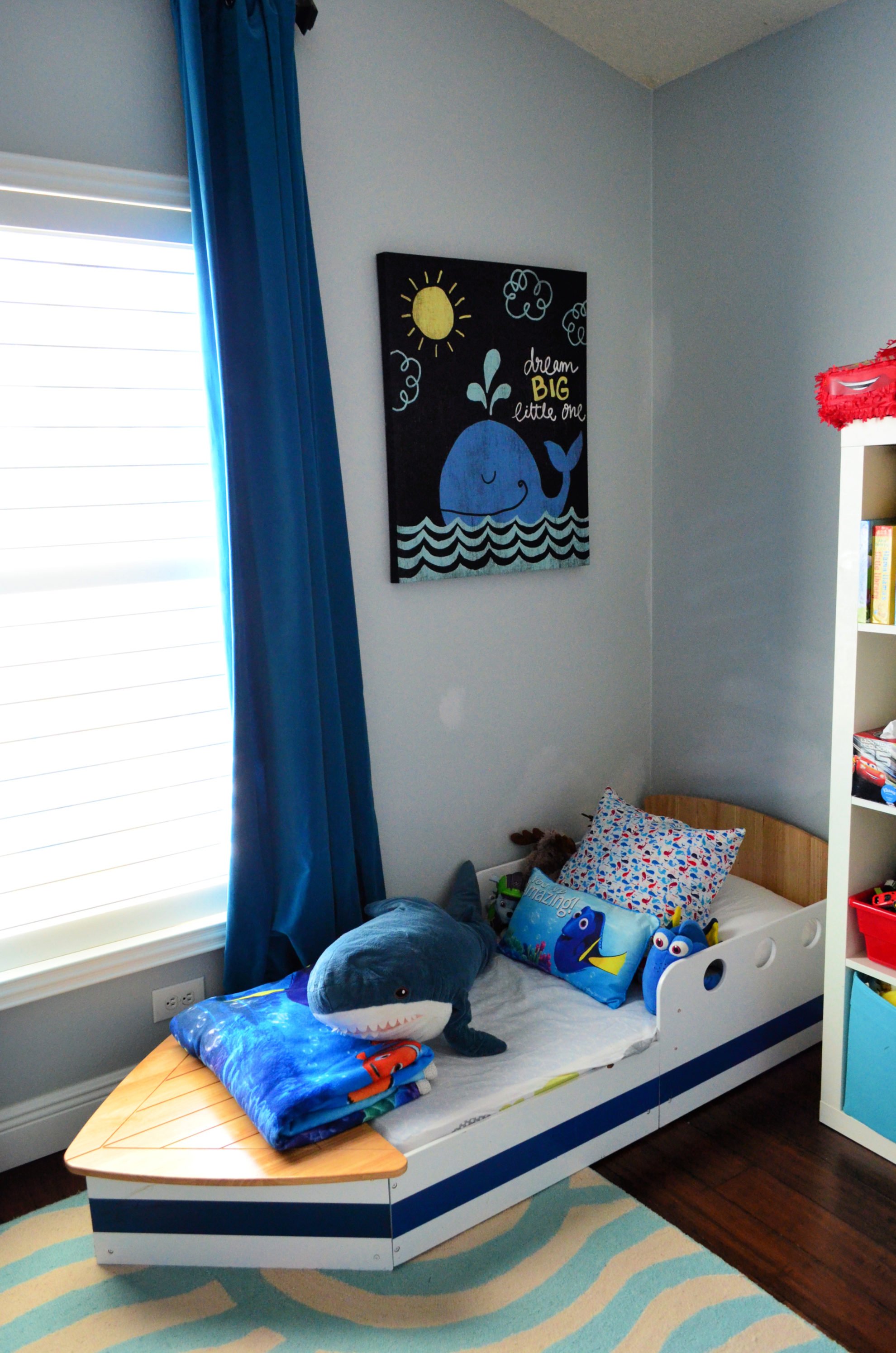 Black Out Curtains
I loved the curtains that we had for his nursery. They were black out curtains so we opted to keep those in his room. This also helped us save money. We found these velvet curtains at Ikea. We just tucked them into the side of the bed. He never once pulled them down and they did a really good job of keeping the sun out!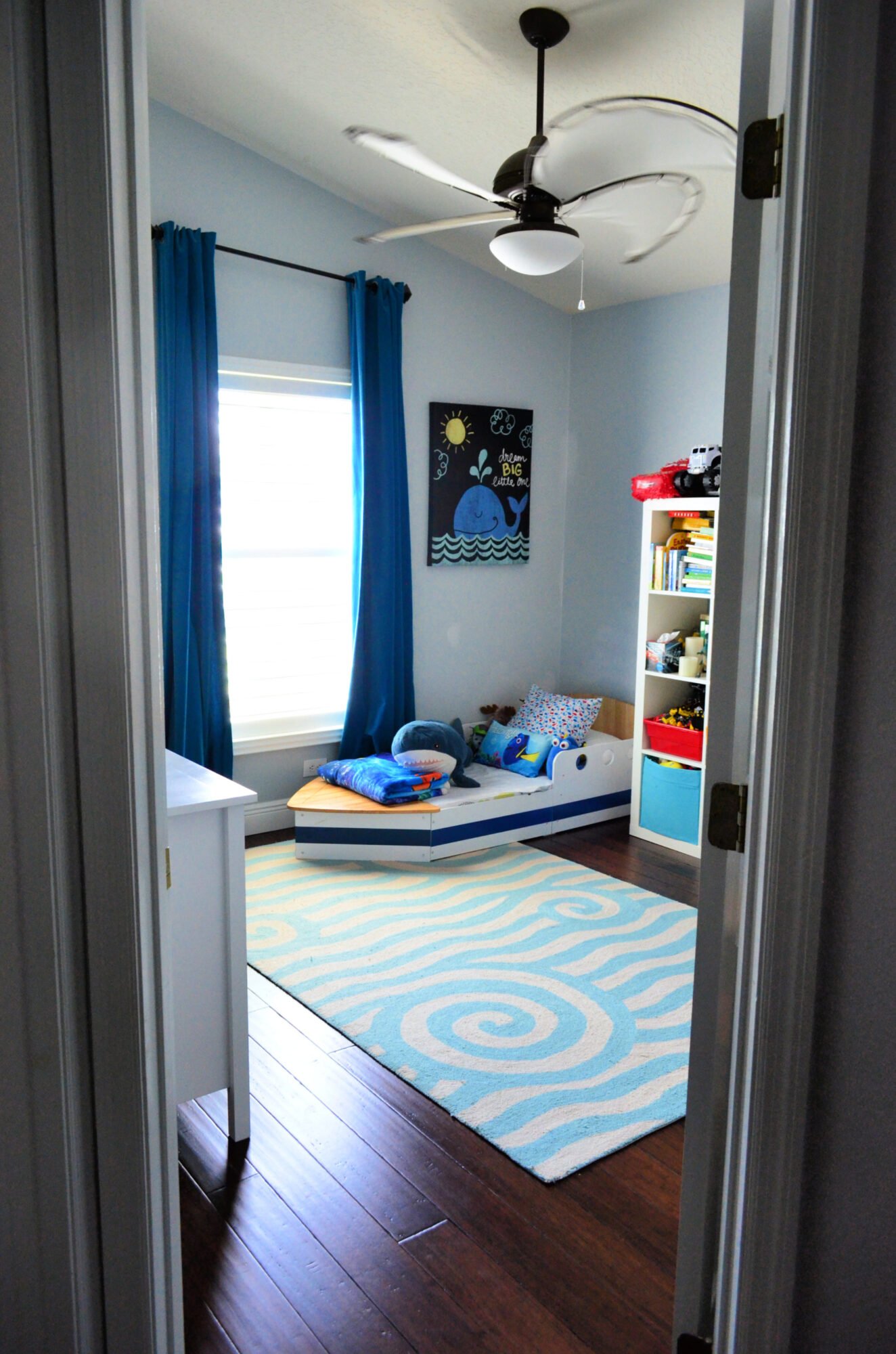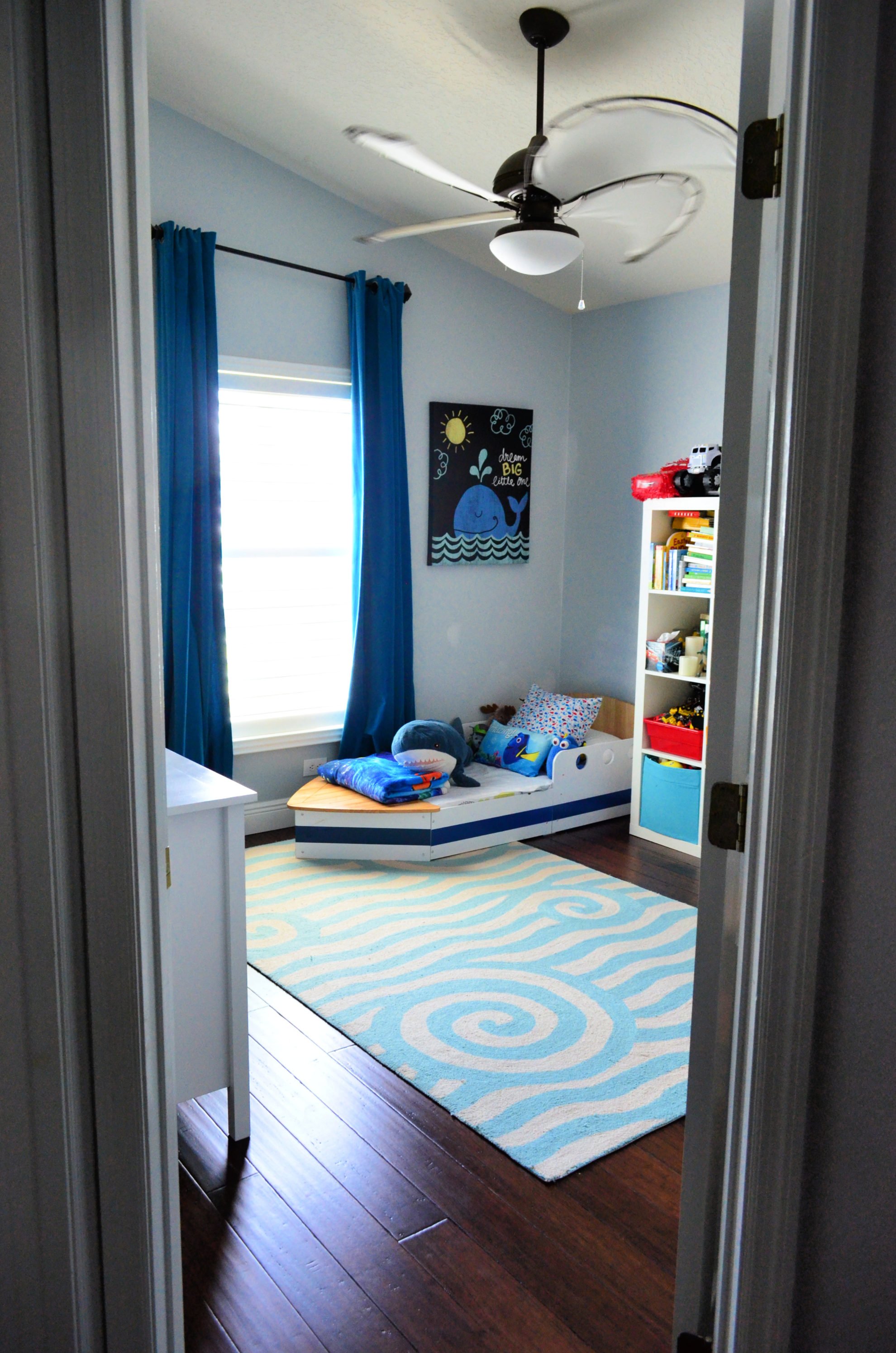 Nautical Rug & Ceiling Fan
Two things I was always complimented on with the whale nursery. It was the ocean wave rug and the ceiling fan! Both the Cool Vista Damp Oil-Rubbed Bronze Ceiling Fan and the Resort Yala Blue Area rug are from Lamps Plus.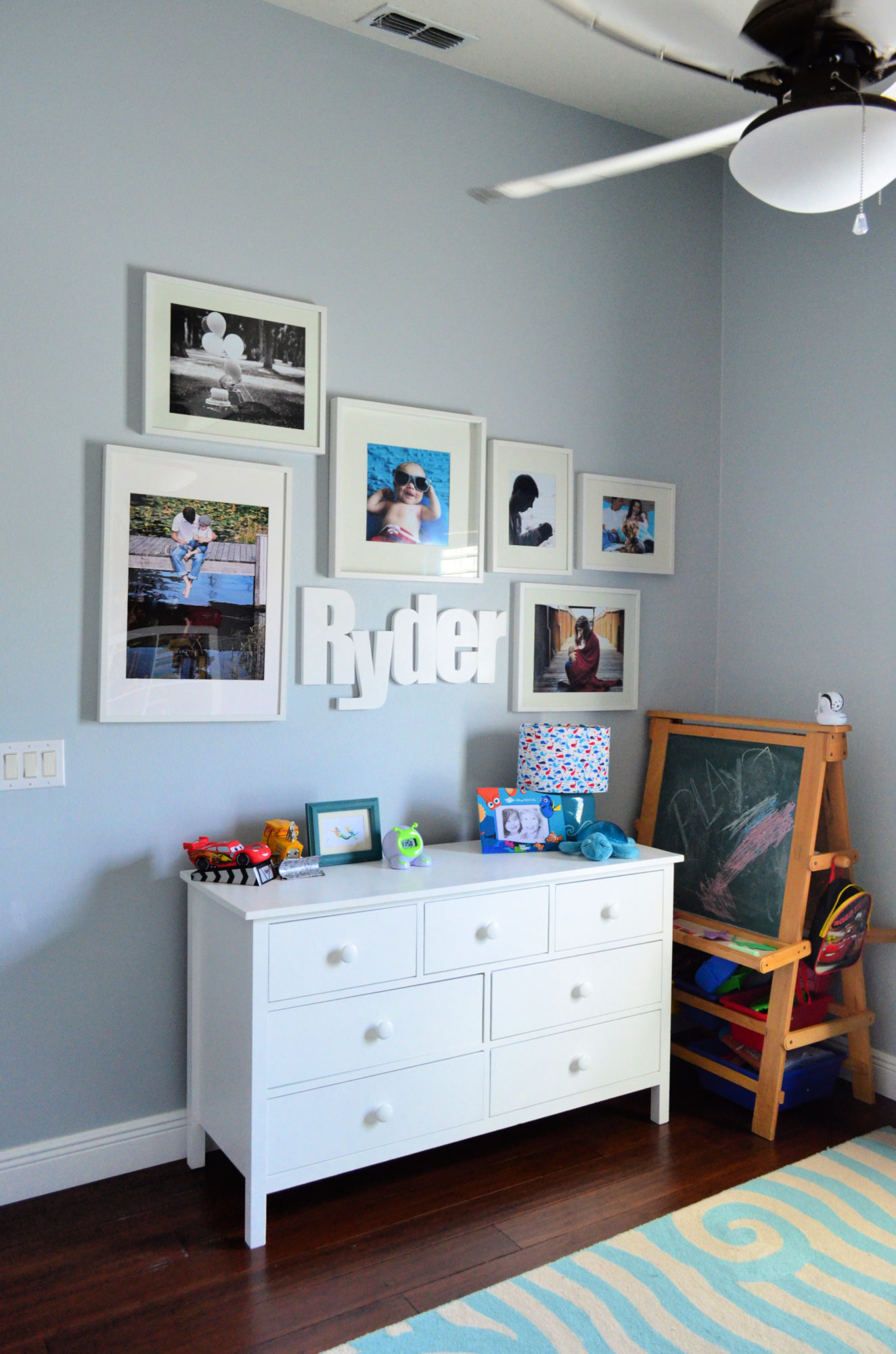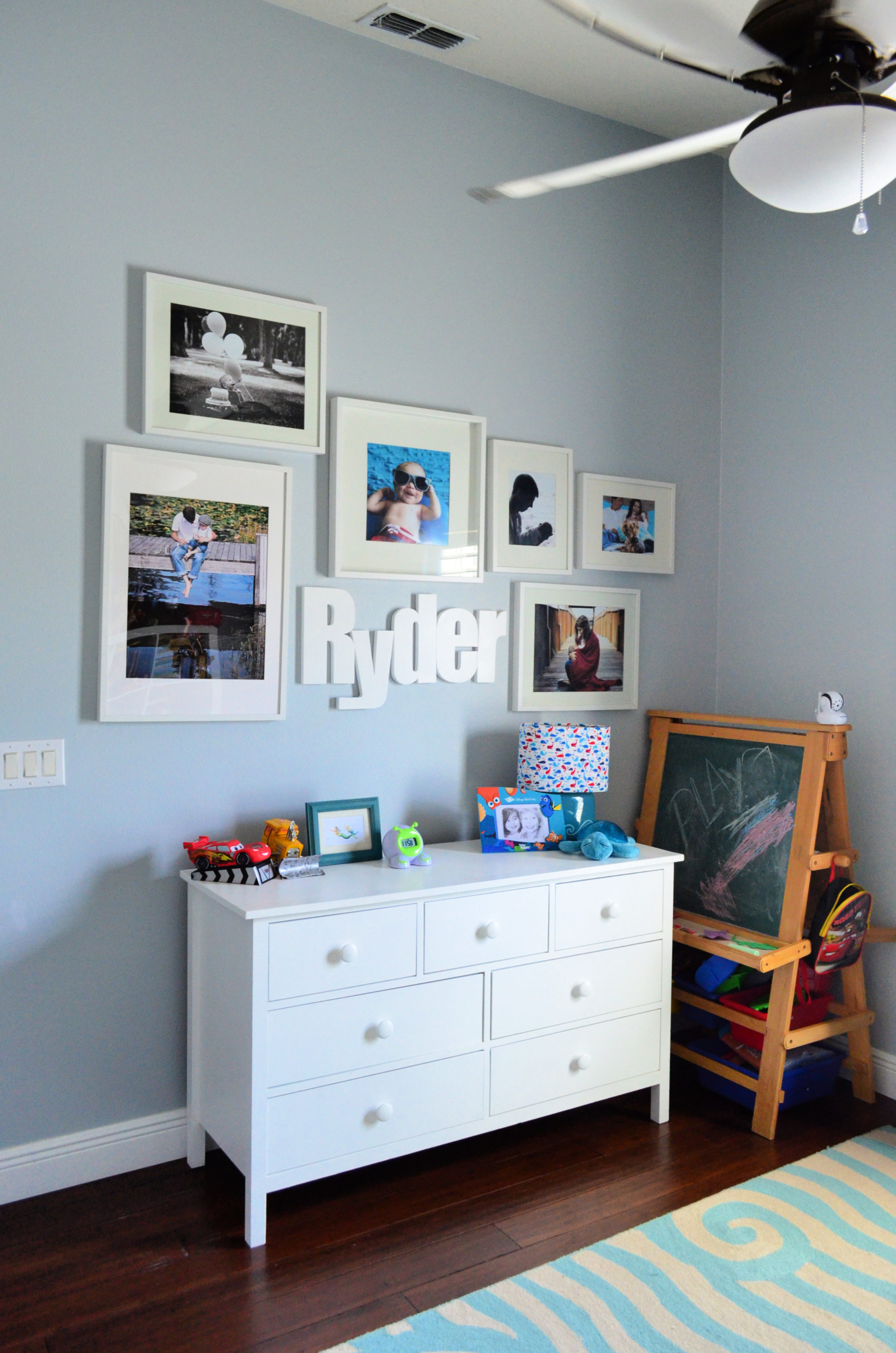 Gallery Wall Art
We used the same nursery gallery wall art we had. We just moved his name that my husband cut using the scroll saw to the gallery. Prior to the move it was located over his crib.
When we rearranged his room we kept his pbk knockoff kendall dresser in the same place. It was already anchored to the wall. Ryder's room is an odd shape, so we were pretty limited on options.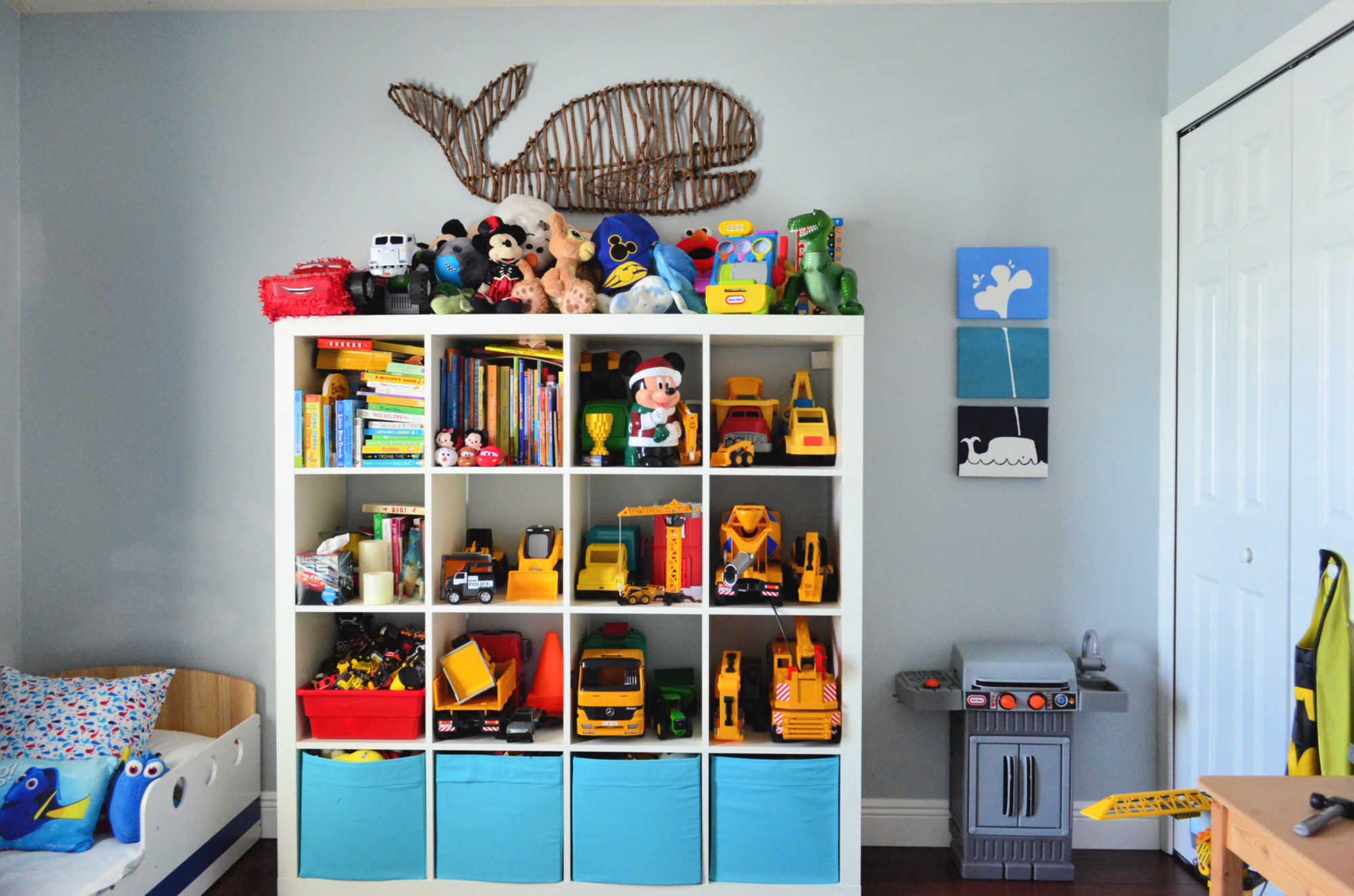 Toys Storage Solution
We also added the IKEA Kallax shelf unit as toy storage. Like any furniture in your home. When you have a small child you want to make sure that it is anchored to the wall. I've definitely caught him climbing that bookshelf multiple instances! Always always anchor your furniture. I added the soft DRÖNA Boxes to the very bottom row on the bookshelf. This gave us ample space to hide trucks, figurines, and any other small toys that needed to be stored.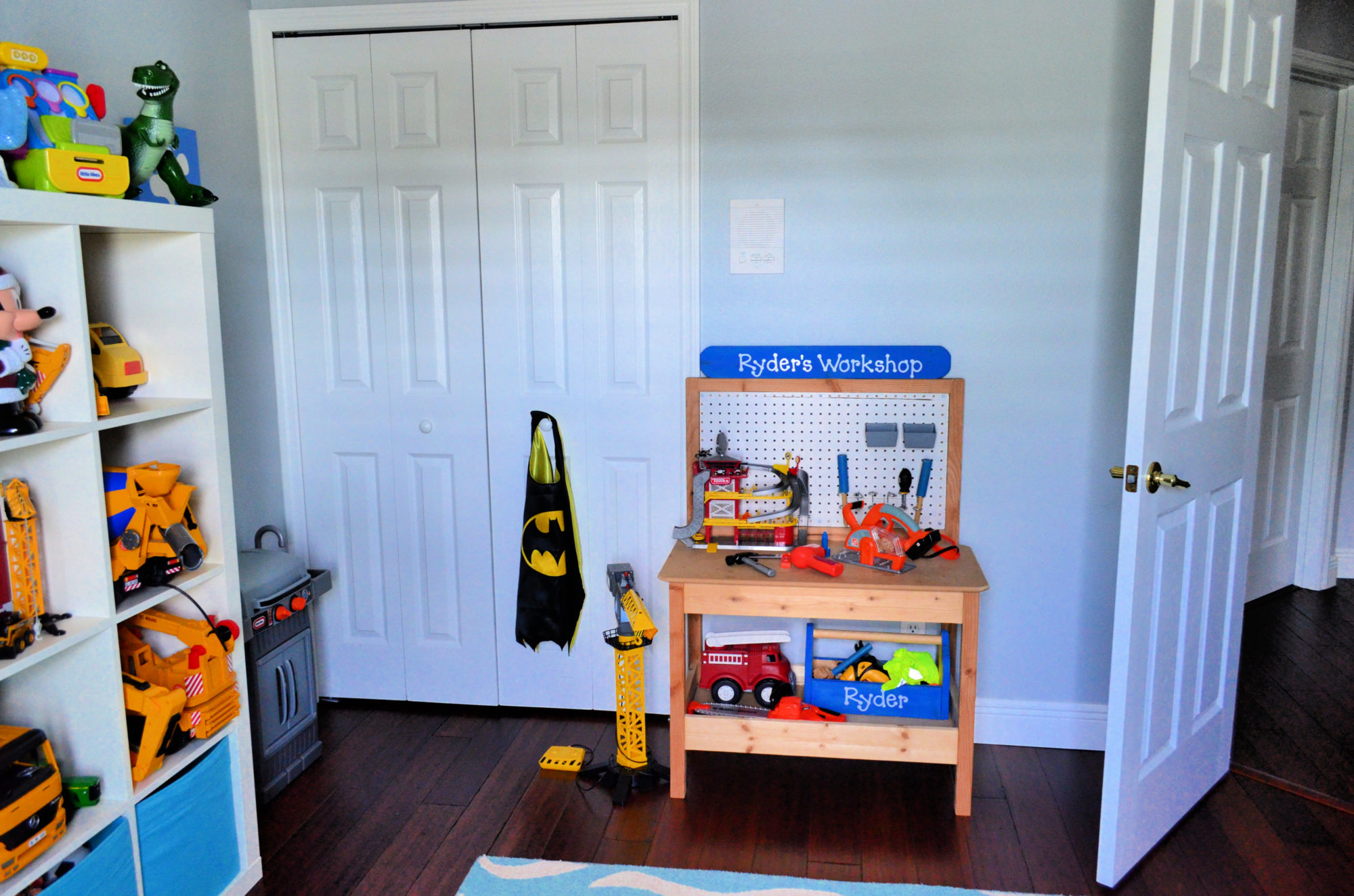 I hope I was able to give you some great ideas. Easy ways to transition your nursery to a toddler room without spending a lot of money.
Disclaimer: There are affiliate links in this blog post. That means that if you click on a link and purchase something I will receive a small percentage of the sale at no additional cost to you!