Looking to create a timeless look for your sweet baby girl? Check out this stunning Baby Girl Floral Nursery put together in a day!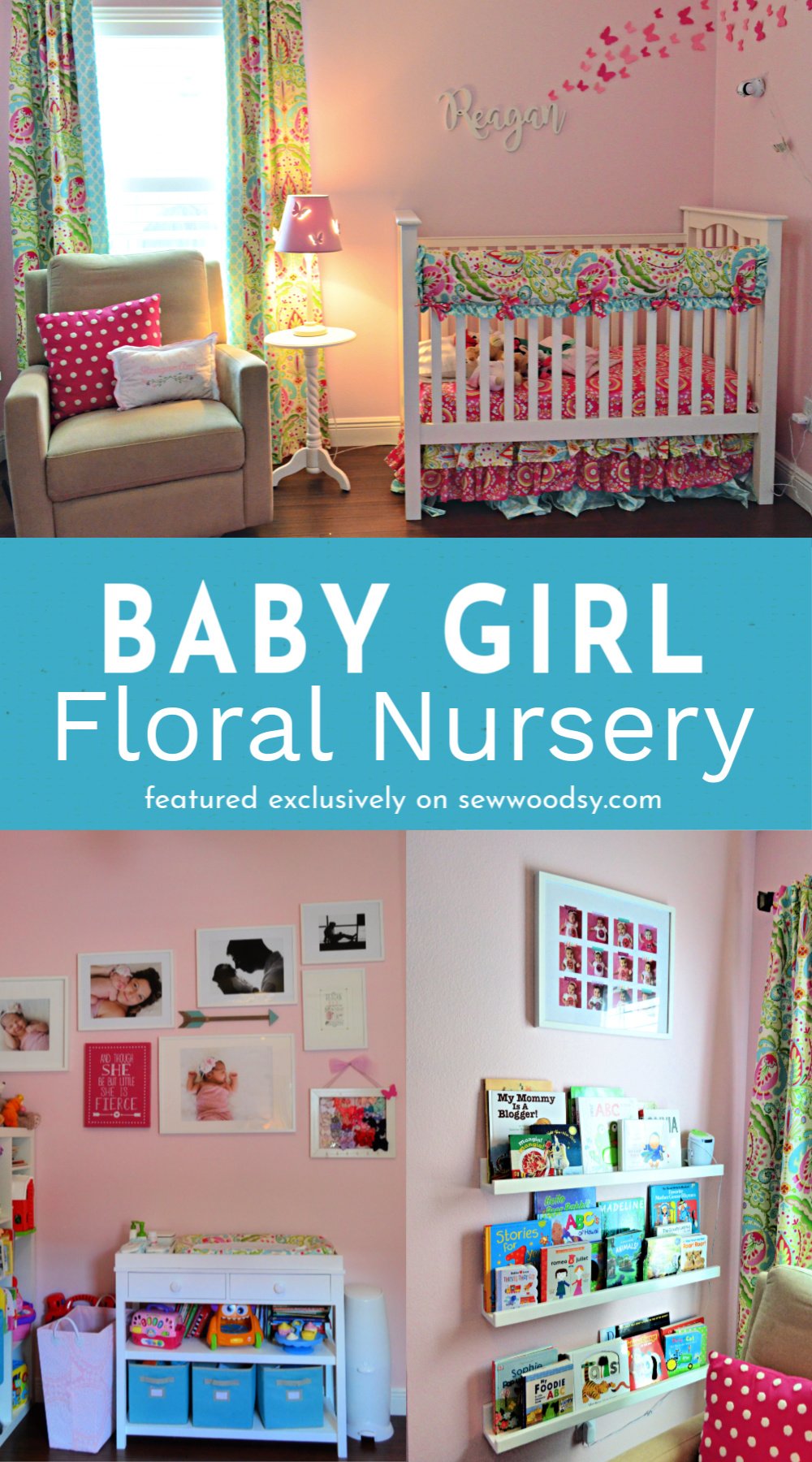 Well, this post has been about three years in the making. I'm super excited to finally share pictures of my Baby Girl Floral Nursery. Back in 2017 I shared our Floral Girl Nursery Inspiration Board. Then, two years ago, I shared our paper butterfly wall. Today, I'm sharing all the details of our floral girl nursery. It took Jon and I a few months to decide on what type of theme we would do for Reagan's room.
This floral theme was the only one that we could both agree on so we ran with it! I'm excited to share all the details of her room.
In this post you'll find: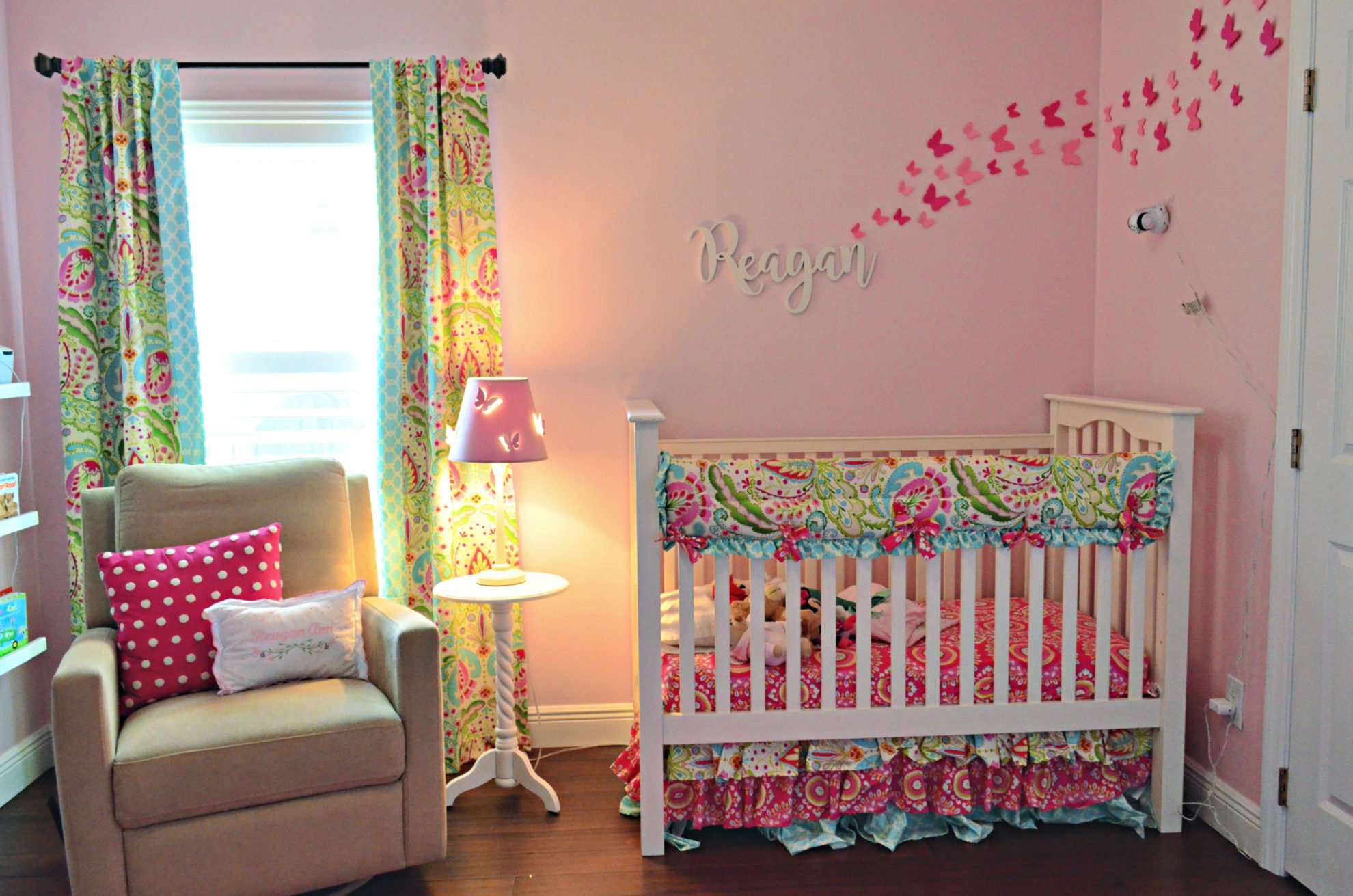 Baby Girl Floral Nursery Bedding
My husband and I fell in love with the Kumari Garden Baby Crib Bedding set that has accents of fuchsia, aqua, green, light pink, white and more. This is truly what set the tone of our nursery.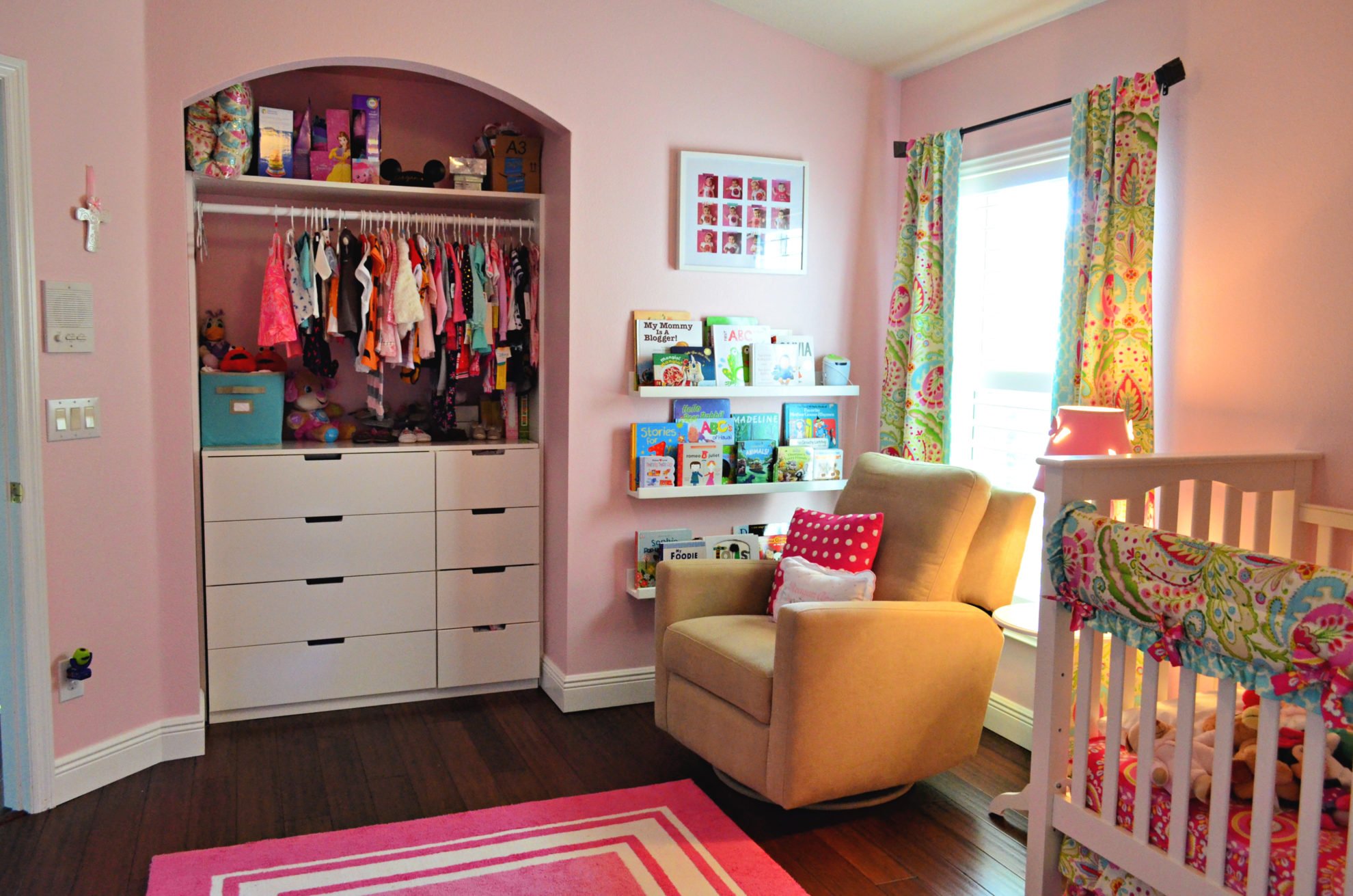 Here is the other side of her room. I mentioned above that her room is our 4th room and didn't have a closed closet. So we opted for an open closet and placed her dresser inside the closet!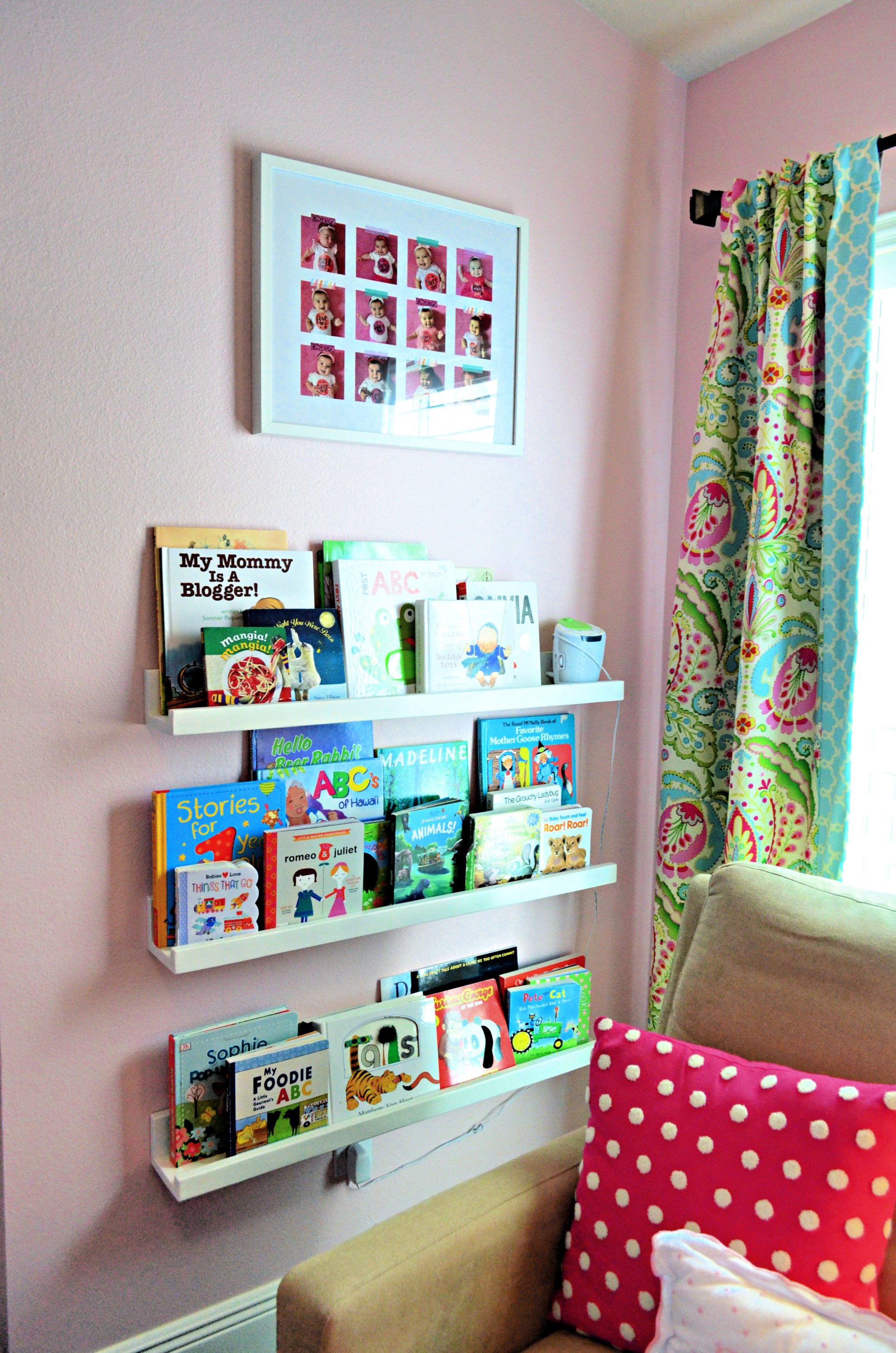 Bookshelf Ledges
When we brain stormed this room I wanted to add these floating bookshelf ledges to her room. Well, I actually wanted it in Ryder's room but it just didn't work out. So that's when I ran with the idea to have Jon make a few for her! These were extremely easy to make. We didn't reinvent the wheel here. We used our friend Erin's tutorial on how to build these Easy DIY Bookshelf Ledges.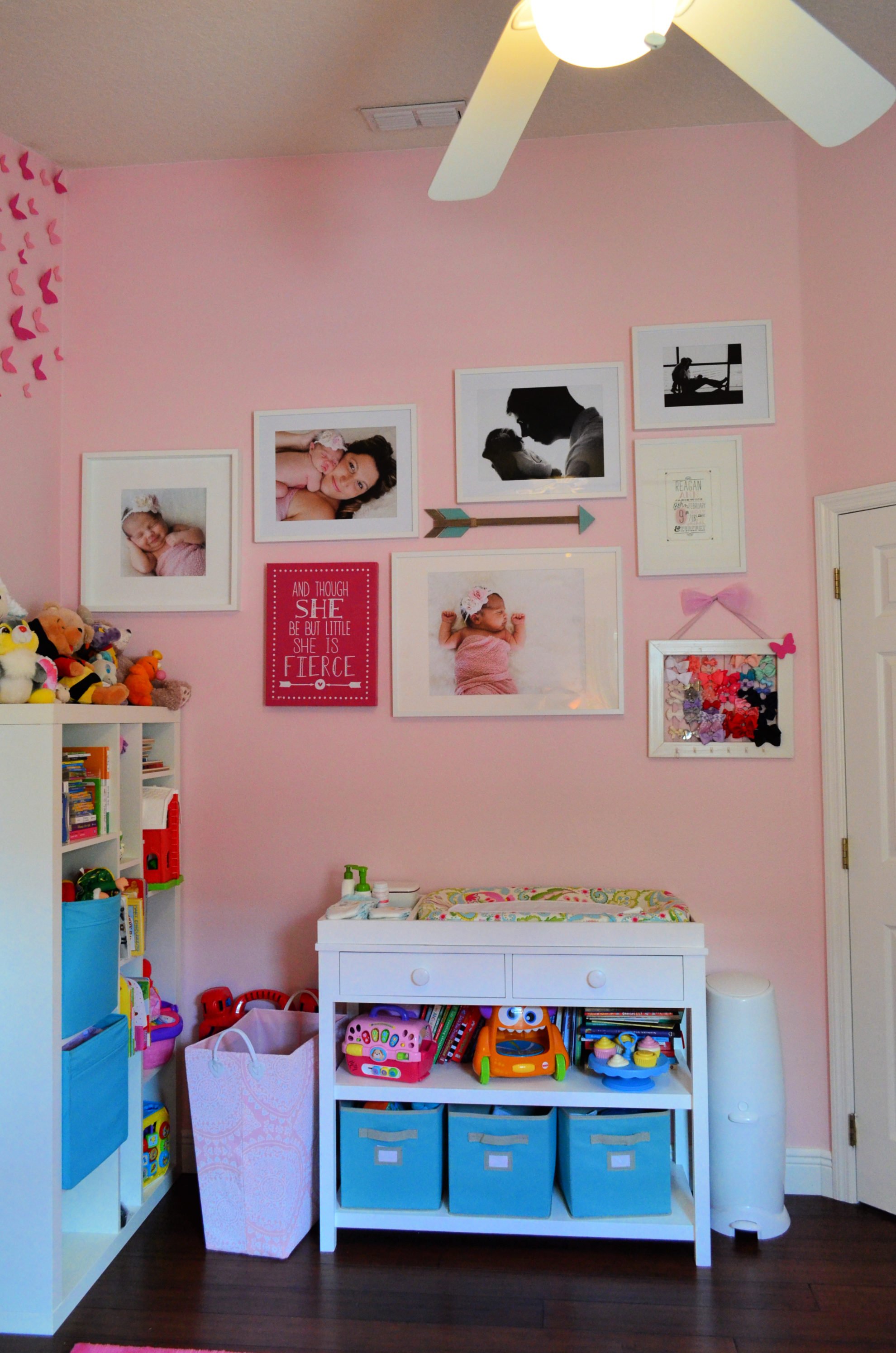 Changing Table & Toy Organization
We reused the same PBK Ultimate Changing Table Knockoff that we made for Ryder. Just changed the changing pad cover and added this beautiful girl gallery wall!
To maximize the toy storage situation we placed an Ikea shelving unit vertical. This worked well for almost 2 years!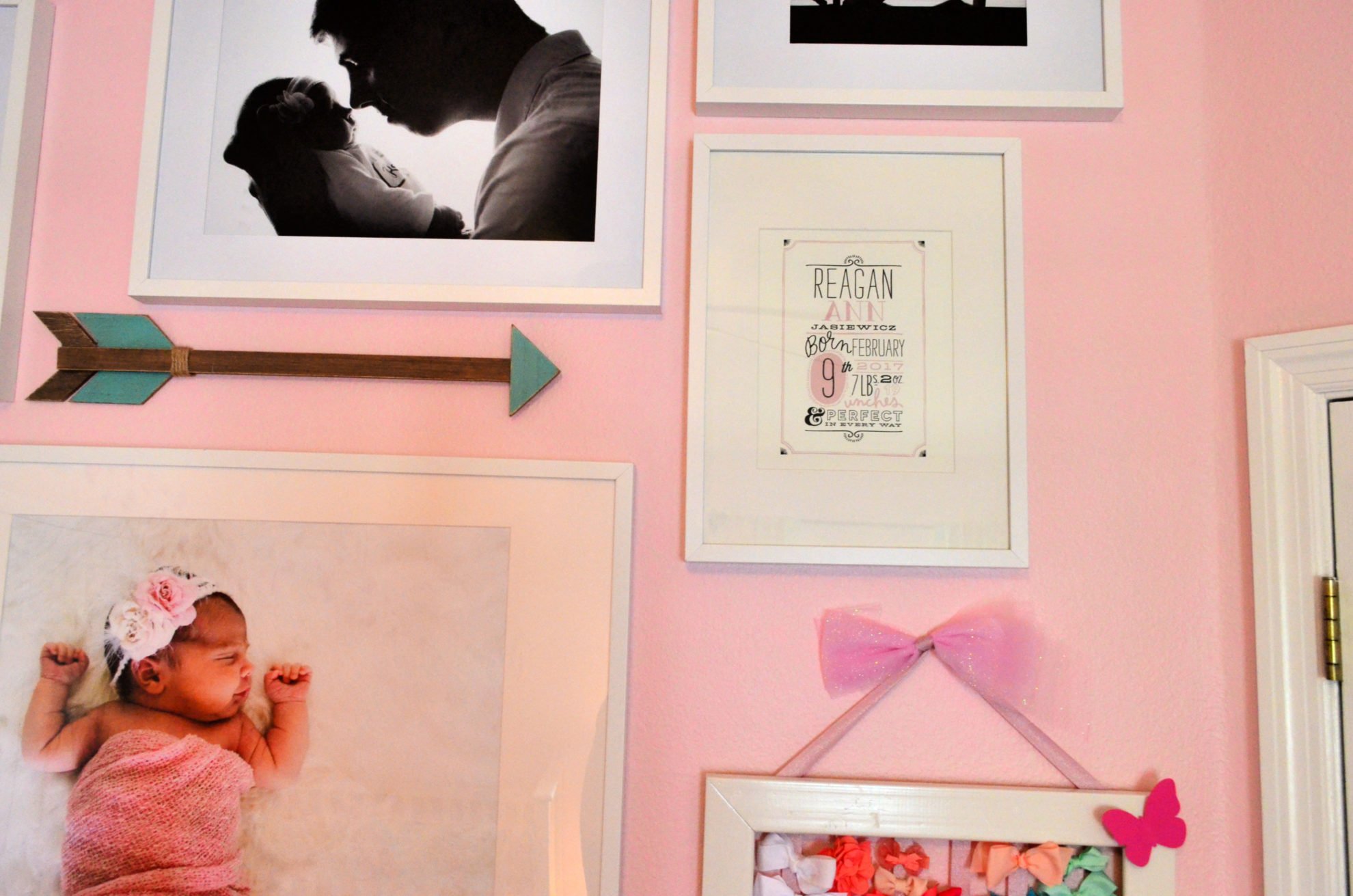 Here is a close up of the gallery wall and the beautiful birth announcement print I got from Minted!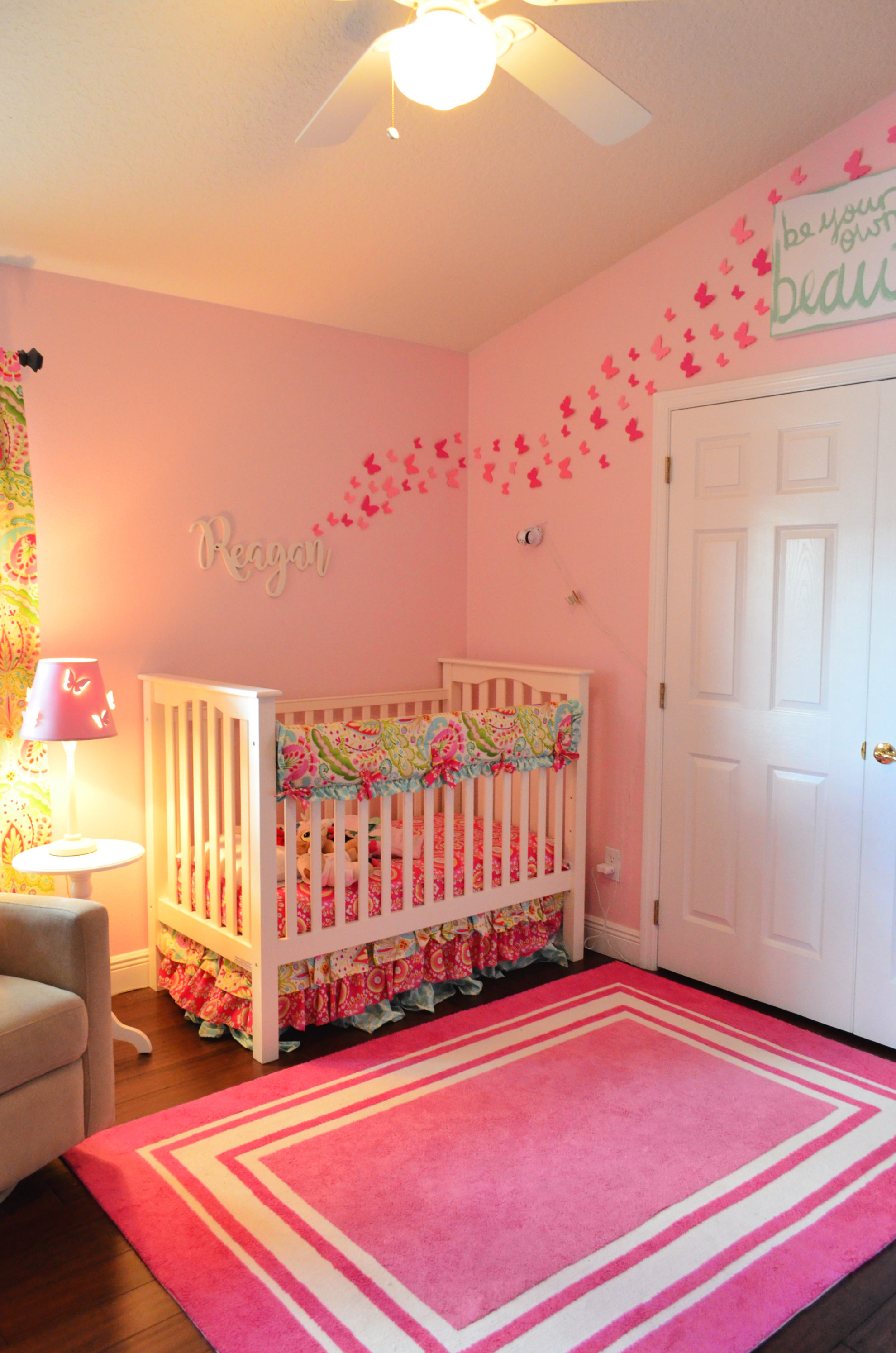 Paper Butterfly Wall
My husband and I Created a paper butterfly wall using my Cricut Maker! I absolutely love how it turned out! Very simple to make if you own a Cricut (and inexpensive)!
Nursery Inspiration Ideas
Looking for more nursery inspiration ideas? I'm sharing a few rooms, decor DIY's, homemade baby furniture, and much more below.
Disclaimer: There are affiliate links in this post. That means, if you click and purchase something we will make a tiny profit off the sale of your purchase (at no additional cost to you). This is not sponsored and we are buying everything seen in this post. As always, all opinions are our own.