It's been two weeks since we sold our home and it still doesn't feel real. I've been all out of whack and in a blog funk. Since we are currently in between homes I figured the best thing to do right now is to finally reveal the full whale nursery in all its glory. I'm a little sad we had to say bye to it. We are going to keep most of the same elements the same but add in a few new ones to work with the new space we have. Plus we will be converting Ryder's once nursery into a big boy room sooner than we know it. Some have asked me if I will redesign the space entirely before it's converted to a big boy room. I don't think I will because I love the whale theme so much! Overall I'm happy with how it turned out. I was ambitious with wanting an original nursery with bedding that was one of a kind. I fell in love with a fabric but never had the chance to actually make more than the changing pad cover for it. If I could redo the room I would have found a bedding set I loved and designed around it. It would have made life easier and the room in my opinion a little more put together.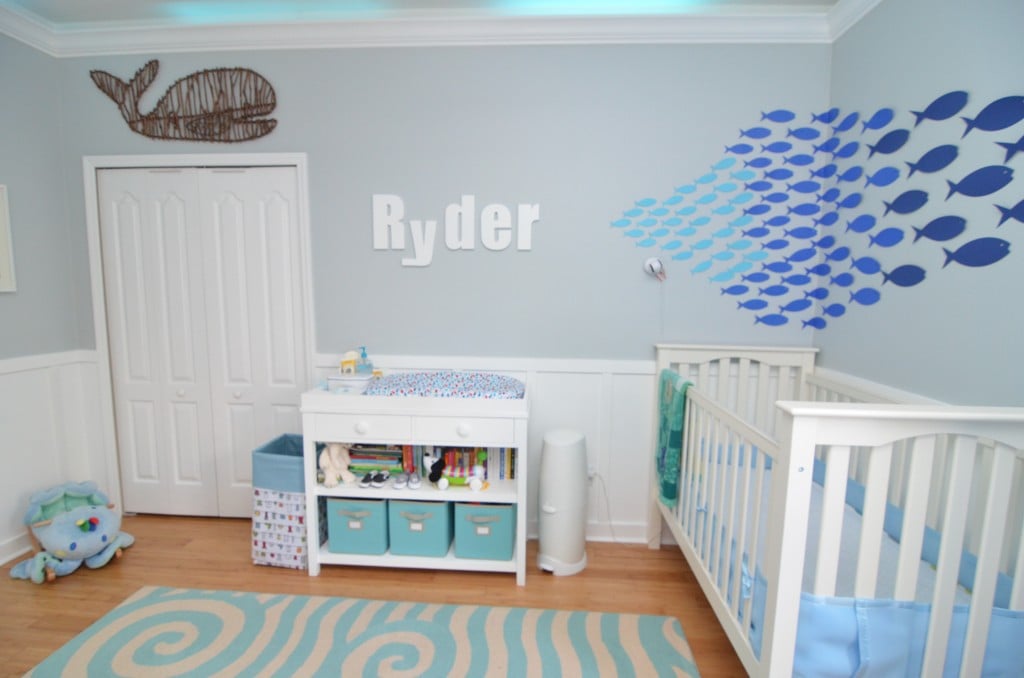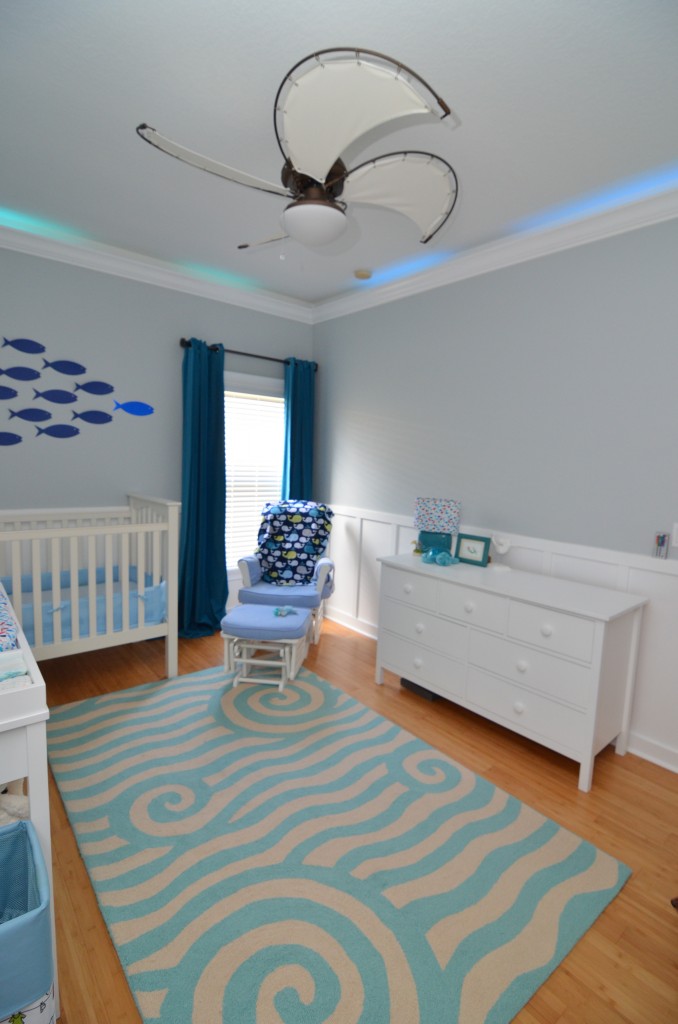 I absolutely loved the fan. Before we put the house up for sale we removed the fan so we could take it with us to Ryder's new room. It's the only light fixture we exchanged out before listing our home.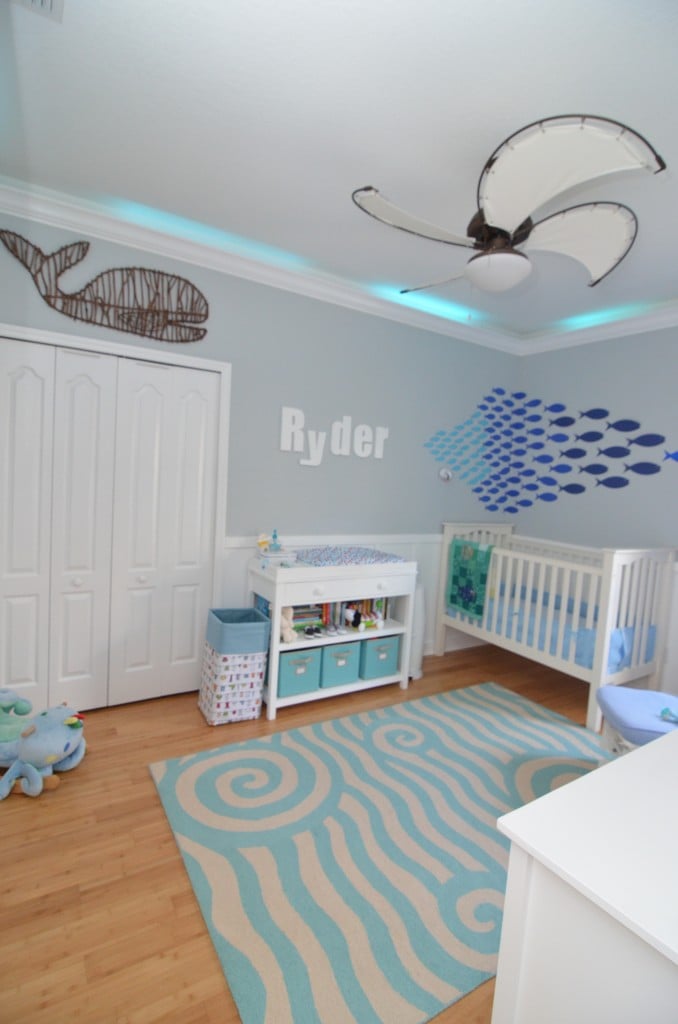 The recessed lighting was an awesome feature and an inexpensive one to add!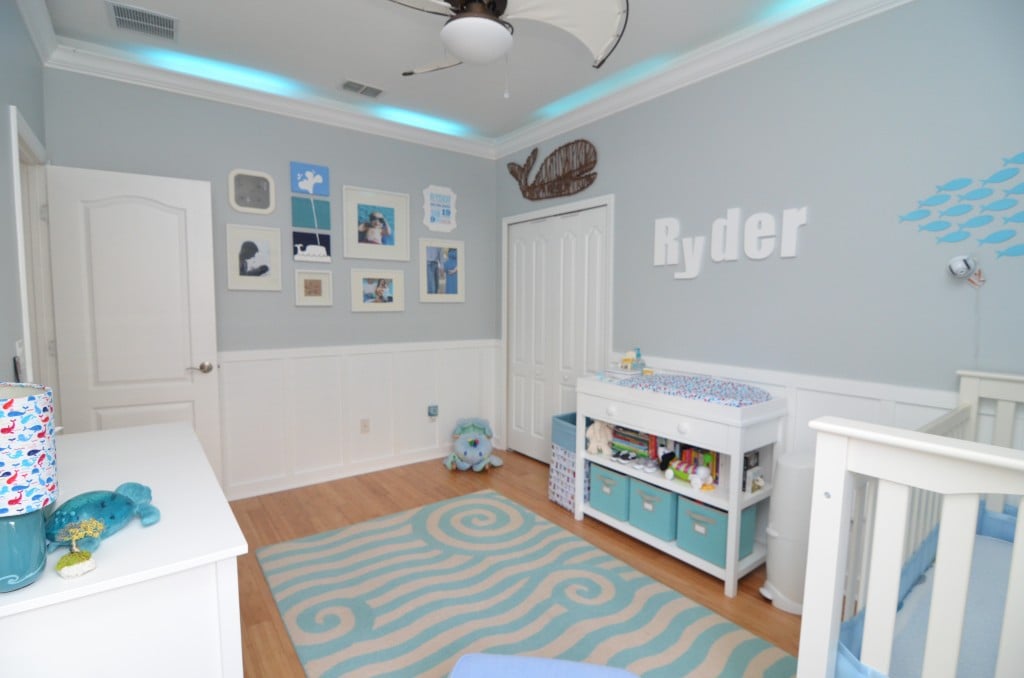 This is the view I saw day after day as I rocked my sweet baby!
Here are the other features/tutorials that we've already showcased throughout the past year and a half.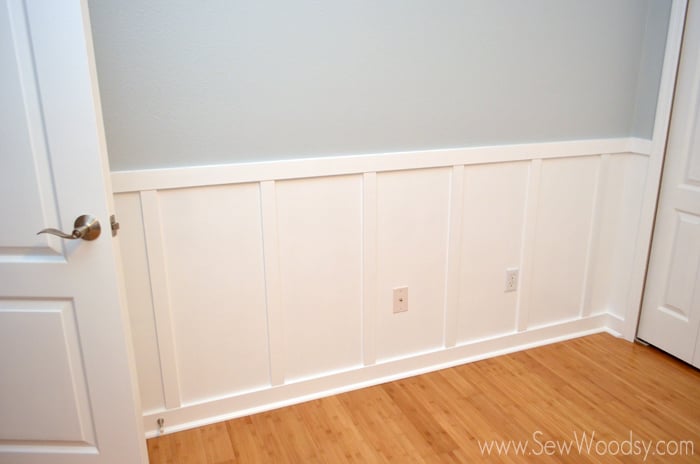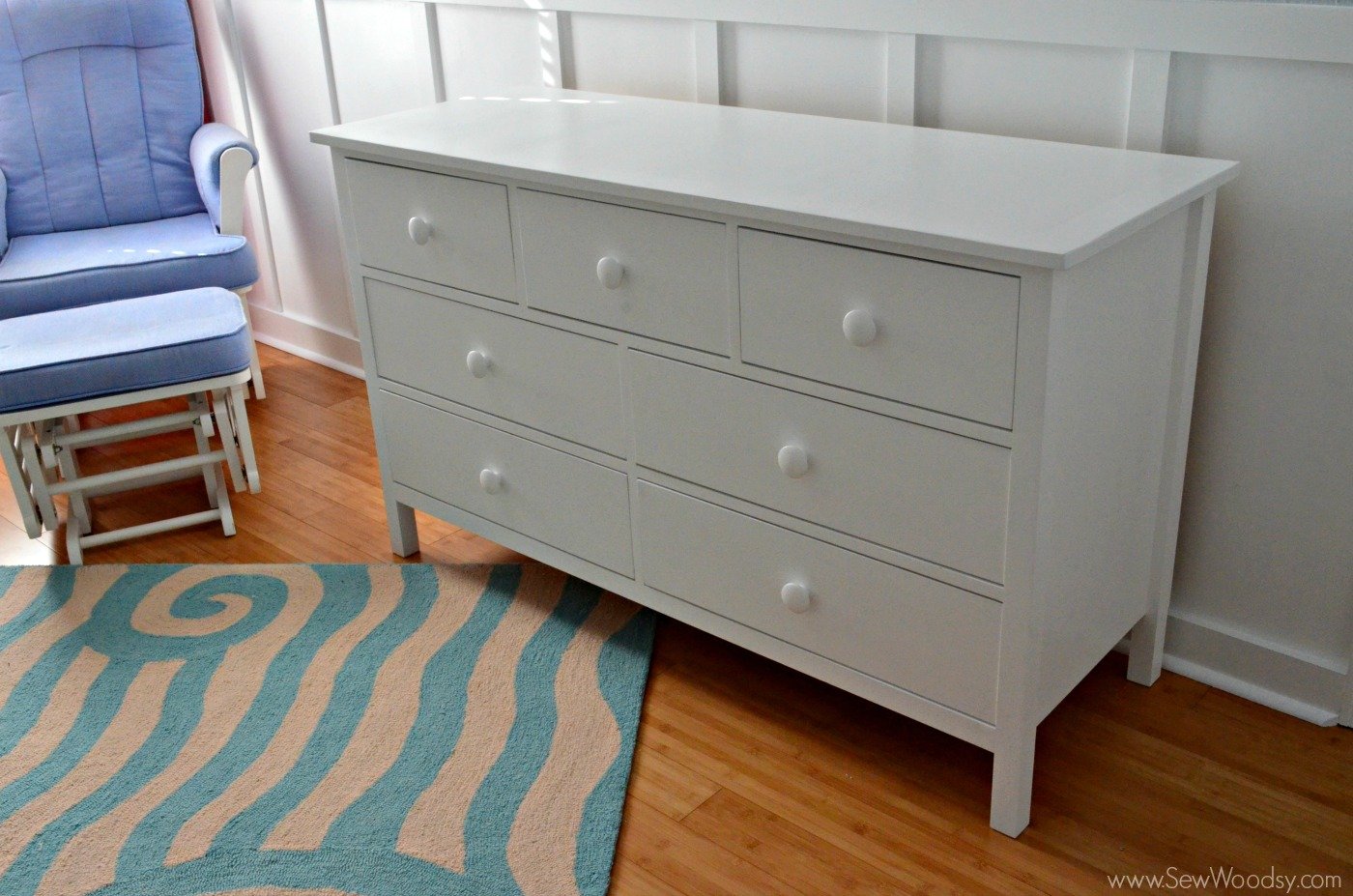 how to build an extra wide dresser: pbk knockoff kendall dresser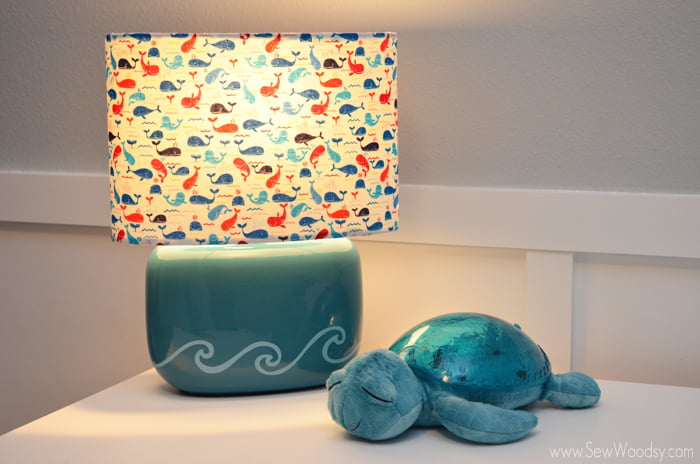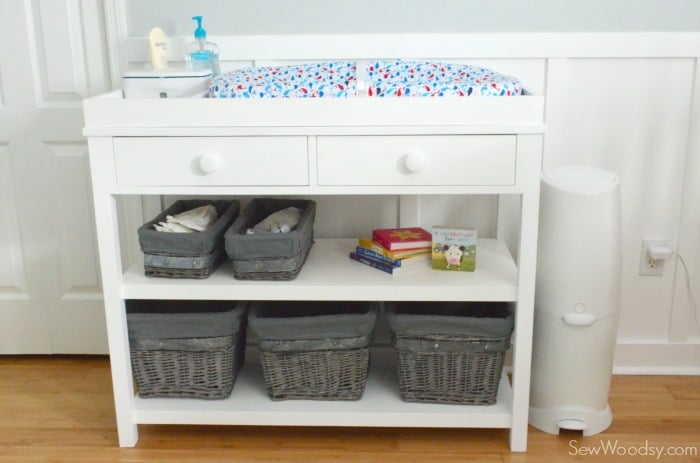 PBK Ultimate Changing Table Knockoff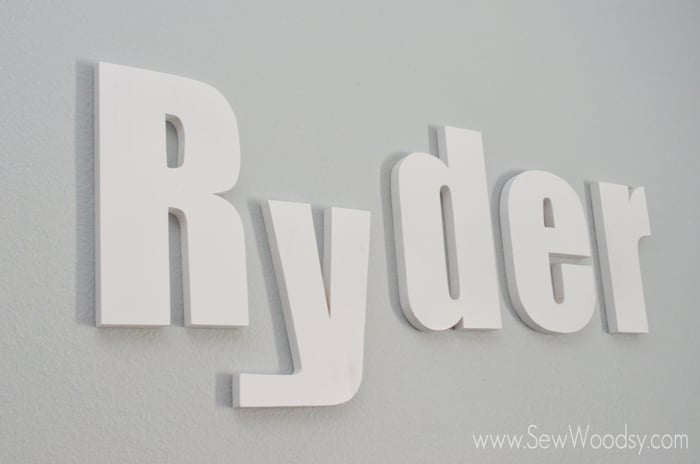 how to cut letters on the scroll saw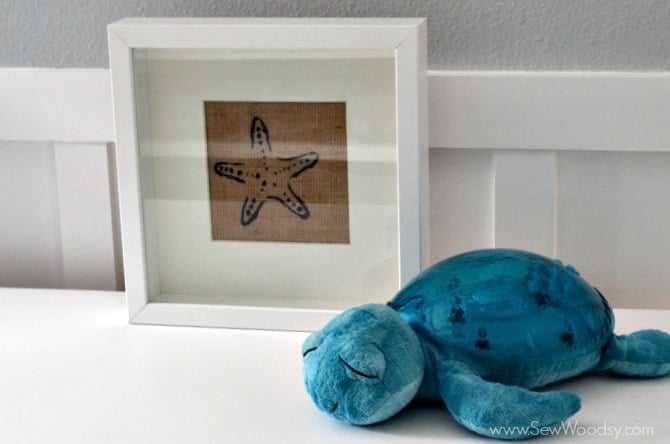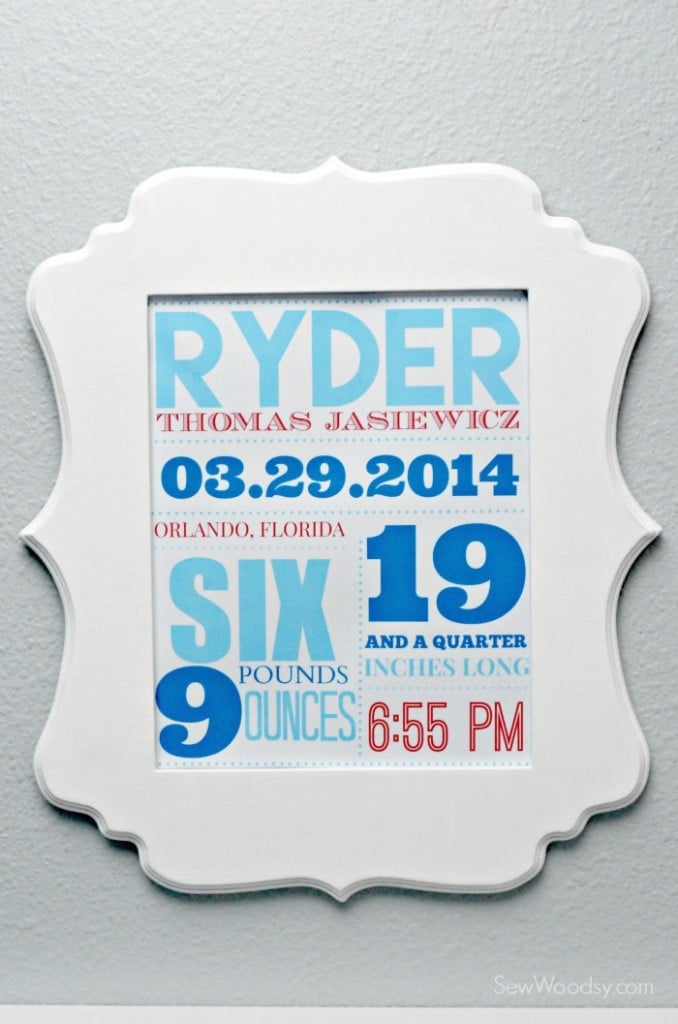 DIY Birth Announcement Subway Art + Painted Frame
Many people have asked where we purchased items from here is the list:
Handmade items:
I'll definitely share Ryder's new room once I finally have it some-what complete! Expect a few new features that weren't found in this nursery!