I am proud to be a 3M-sponsored blogger, and as part of my responsibilities, I get the 
opportunity to evaluate 3M products. Opinions are my own.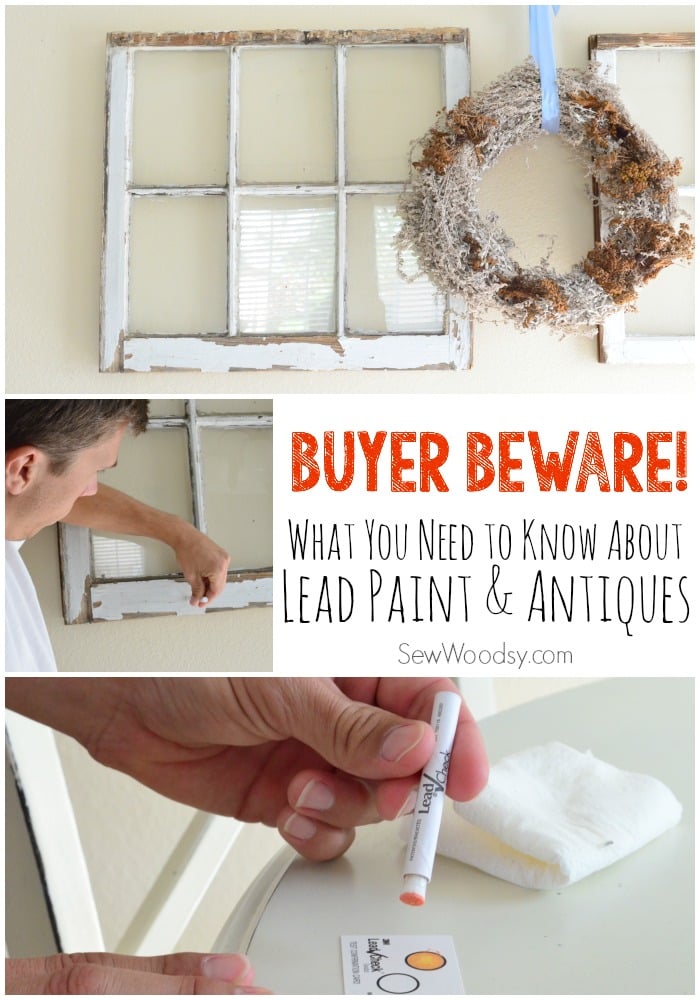 Do you love to shop at antique stores? Love a good yard sale or Craigslist find? Have you ever bought those trendy vintage chippy windows or an old piece of furniture and wonder if the chipped off paint contains lead in it?
Today we are here to share and educate our readers about Lead. It's Lead Poisoning Prevention week and we realize that most of our readers (as well as us) love to repurpose old furniture. We want to make sure you are armed with an arsenal of information to help keep you and your family safe.
Whether you have antique furniture in your home or you are on the hunt for the perfect dresser we highly advise you to take a 3M™ LeadCheck™  Instant Lead Screen with you. It's portable and easy-to-use and will give you instant results. No swabbing and sending out in the mail to wait and learn a few weeks later that the piece of furniture you have or wanted to buy contains lead. 3M™ LeadCheck™ Swabs was the first commercially available product to help you instantly determine if lead-safe practices are needed. Save time and money to get the job done.
Watch the 3M™ LeadCheck™ Swab Demo on Painted Wood and Metal Surfaces video to see just how easy it is to perform the test.
Our neighbor is quite the antique shopper, so we went over to her house to test the chippy windows that everyone loves to buy and has hanging in their home. We taught her how to check for lead for future purchases and we want to teach you how easy it is to test. [Continue reading]
Share and Enjoy